Feature
Title tension, Ricciardo's form and the Alfa Romeo seat – 5 fascinating storylines ahead of the Russian GP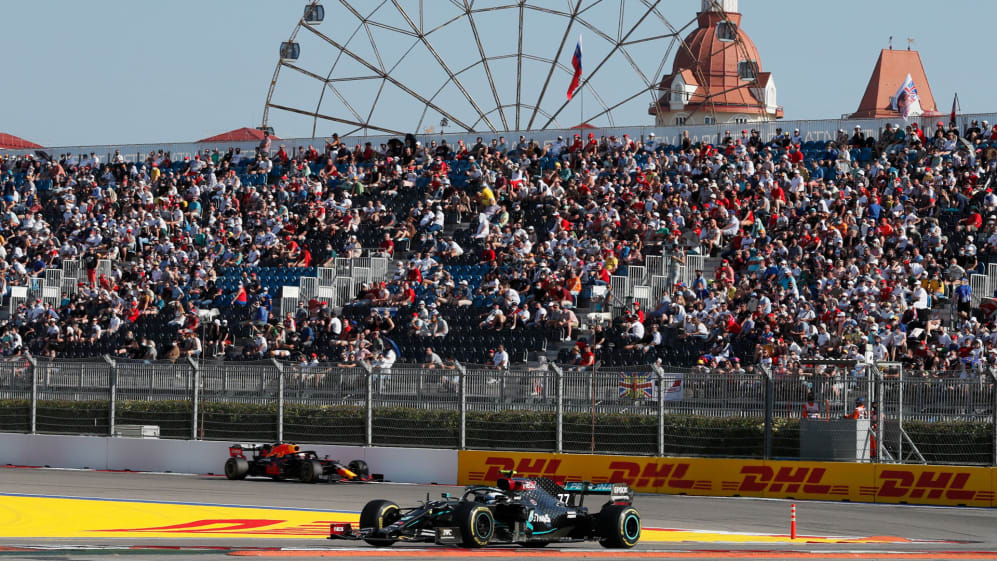 Fresh from another controversial clash between the title rivals and a shock winner at Monza, we're back in action this weekend with a trip to Russia. Here are a few of the talking points we think will be creating headlines during the next round at Sochi...
1. More title tension
Fourteen races down, eight races to go in the 2021 season, and the championship battle is only getting more intense.
Monza saw another collision between Lewis Hamilton and Max Verstappen, with the latter handed a three-place grid penalty for the incident that he will have to take this weekend in Russia. While it isn't the first time they have come together on track, it is the first time that both drivers retired from the race as a result, and led to plenty of debate regarding who was to blame.
Both drivers seemed to agree that they need to find a way of racing each other cleanly but that's easier said than done when there are just five points between them after so much racing already, and it's usually after the end of the traditional European races that a title fight really comes into focus.
There are sure to be more dramatic moments between the two, but it remains to be seen if the grid penalty for Verstappen keeps them apart on track this weekend.
PALMER: Were the stewards right to punish Verstappen for his Monza clash with Hamilton?
2021
2021 Drivers' Championship standings
POSITION
POINTS

1

Max

Verstappen

Red Bull Racing

226.5

2

Lewis

Hamilton

Mercedes

221.5
2. Ricciardo's form
The drama of the Hamilton and Verstappen collision still doesn't overshadow what was a remarkable performance from McLaren at Monza, and the more notable of the two drivers was the race winner.
That's not to belittle Lando Norris in any way – quite the opposite. Norris has been in stunning form all season and continued that in Italy, but his team mate Daniel Ricciardo has struggled since joining at the start of this year. The summer break helped Ricciardo reset and come back fresh for the second part of the season, but nobody saw his win coming.
TREMAYNE: I wouldn't bet against Norris adding to McLaren's wins tally this season after Ricciardo's Monza triumph
Well, until Friday at Monza, perhaps, when Ricciardo was frustrated to only qualify fifth for the Sprint and clearly had extremely high expectations of himself. Zandvoort hadn't gone to plan but there had been an obvious step forward and Ricciardo knew he had a chance to do something special at a track where McLaren were particularly competitive.
He duly delivered, with the fastest lap on the final lap to boot. It was a weekend where he was consistently on top of the car in a way not really seen so far this season, but the rest of the year was so difficult that he will be keen to back it up at a different venue.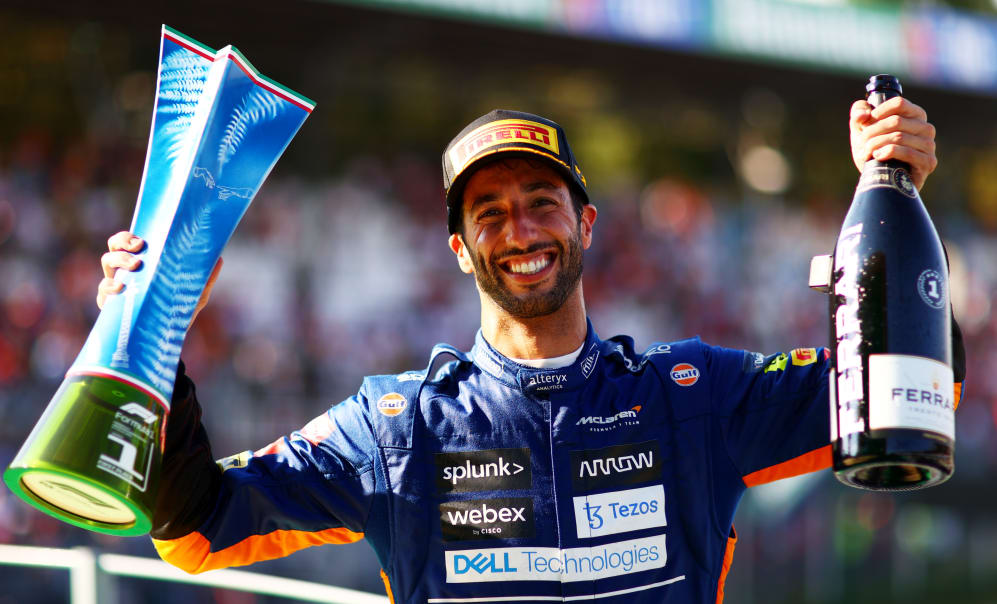 3. The second Alfa Romeo seat
The 2022 driver market is nearly closed for business. After all of the movement that occurred prior to Monza, Aston Martin became the latest team to confirm their line-up for next year by announcing both Lance Stroll and Sebastian Vettel would be retained as expected.
That just leaves two teams with unconfirmed seats, although Haas are planning on retaining the pairing of Nikita Mazepin and Mick Schumacher, with it not yet clear if there will be an official announcement made when those contracts are finalised.
But the final piece of the puzzle is at Alfa Romeo, where Valtteri Bottas' future team mate is as-yet-unconfirmed. All of the indications are that Alpine junior Guanyu Zhou will get that drive, but Antonio Giovinazzi has been doing his best to stake his claim to remain with the team, especially with his recent qualifying performances.
Nick de Vries has also been mentioned in terms of an F1 opportunity, and there are still some experienced names without confirmed futures, so if they want to Alfa Romeo can keep their options open for a little while yet.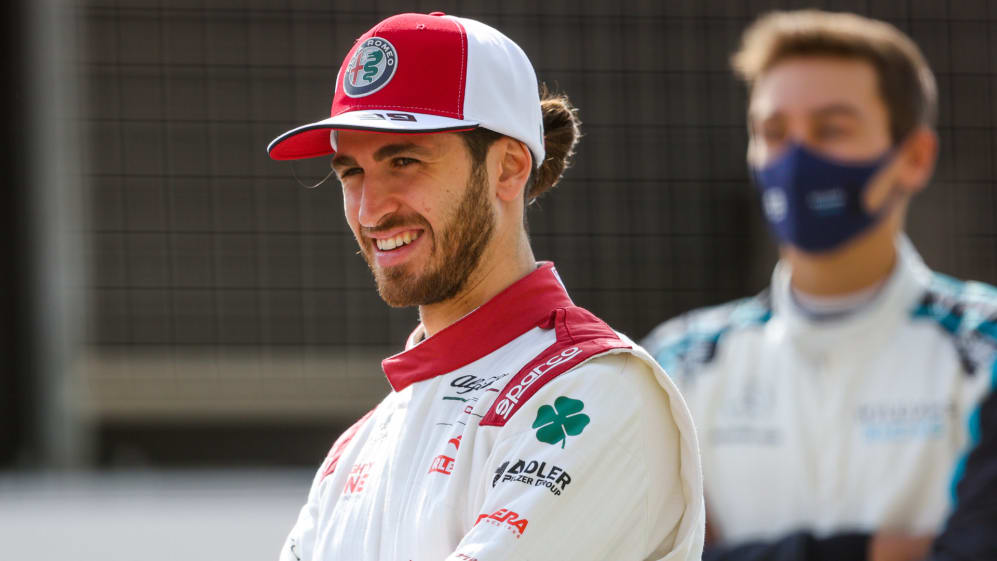 4. Williams' run of points
It says a lot about how well Williams are performing at the moment that George Russell's ninth place at the Italian Grand Prix did not feel like a surprise at all. In fact, it was almost a little disappointing that the team didn't quite score with both drivers again as Nicholas Latifi missed out by one place in 11th.
Latifi was within three seconds of another point-scoring result and had been the lead Williams for a portion of the race, but just missed out on the team's third double-points finish in four races.
ANALYSIS: Why Williams chose Albon as Russell's replacement – and retained Latifi for 2022
Still, both drivers have contributed in recent weeks as Williams not only scored their first points since 2019 in Hungary but then added a podium result at Spa and now have 22 points to their name. Those top-10s have come at very different circuits, and they were also in the mix at Zandvoort until both drivers crashed in Q2.
If they can keep that form going in Sochi, then there's every chance Williams will be fighting for points for the rest of the season, and should be able to comfortably hold onto eighth in the constructors' championship.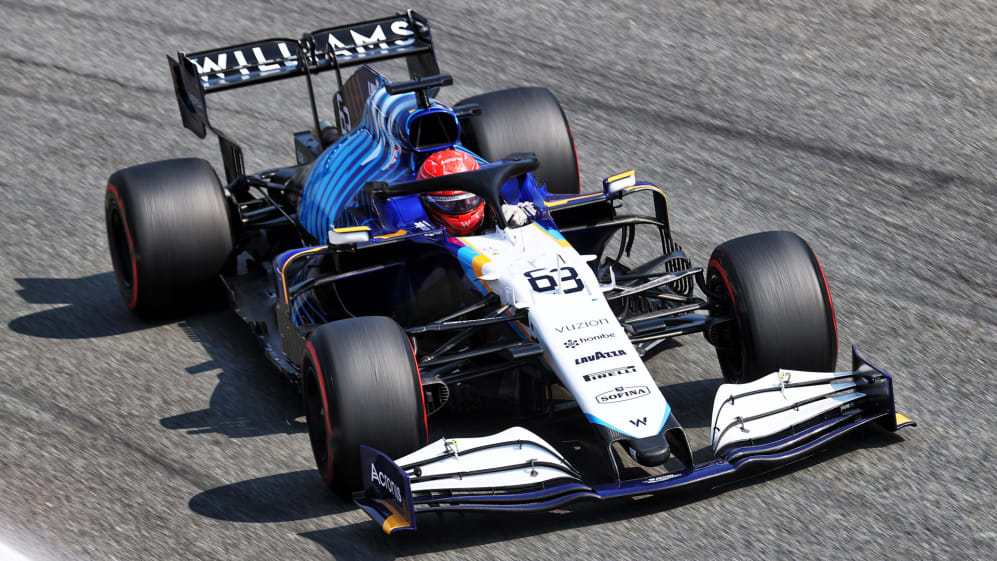 5. The penultimate visit to Sochi
A slightly bittersweet one this, in that it's not about being excited that this weekend will mark one of the last times we visit Sochi Autodrom for a Grand Prix, but more an appreciation of Russia's first F1 venue.
Since joining the calendar in 2014, Sochi has enjoyed big crowds and dramatic incidents, as the F1 field have battled on the impressive circuit that threads its way through the Winter Olympic Park. It is a race that has helped grow the sport in Russia by giving it a consistent home, and resulted in a thousands of fans making the trip to the Black Sea resort each year.
Nikita Mazepin will be the home favourite on the grid this year, but the likes of Daniil Kvyat and Sergey Sirotkin have also been able to enjoy their home Grand Prix, showing the increasing numbers of drivers coming through from Russia after Vitaly Petrov's debut in 2010.
Russia also sees a number of Finnish fans making the trip, and they should be able to cheer on Kimi Raikkonen again in what will be his final F1 season, after his recovery from COVID-19.
After this year's race we will be back in 2022 for one last visit, but then from 2023 onwards the event will relocate to Igora Drive near St Petersburg, taking Formula 1 to a new region of the Russian fanbase.