What tyres will the teams and drivers have for the 2021 Spanish Grand Prix?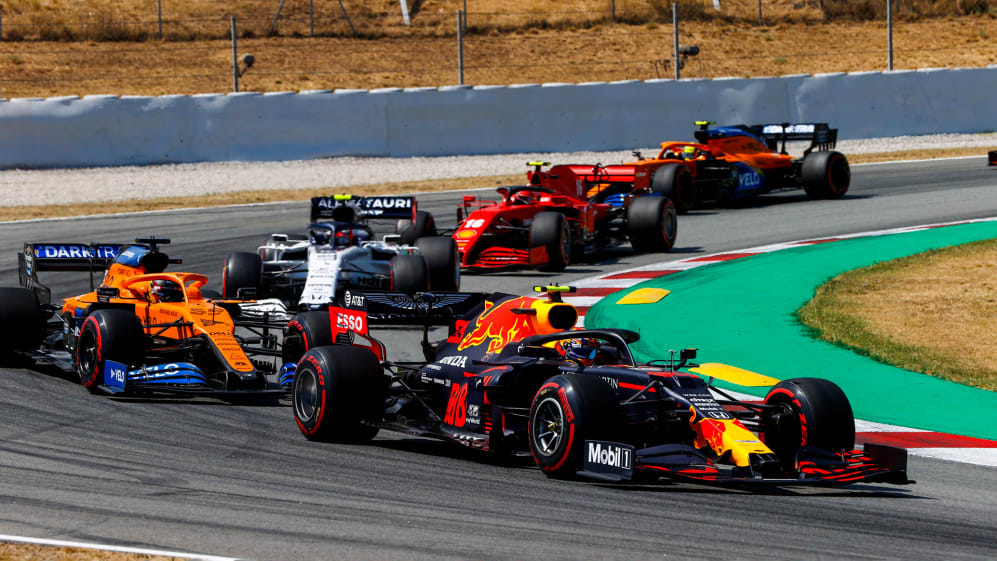 Pirelli have announced which tyres they will allocate to each driver for the 2021 Spanish Grand Prix – along with the compounds for the Formula 3 season-opener this weekend.
As was the case for the Portuguese Grand Prix in which Lewis Hamilton took victory, the hardest tyres in the Prelli range return to the Circuit de Barcelona-Catalunya this weekend: C1s (hard), C2s (medium) and C3 tyres (soft).
The Ross Brawn Column: How Verstappen's mindset has changed now he has a real shot at the title
With the race back to its spring date on the calendar, temperatures will be cooler than last year's Spanish Grand Prix. Furthermore, as Pirelli's head of F1 and car racing Mario Isola explains below, Turn 10 has been altered with a longer run-off area and shorter braking zone.
"The race strategy in Barcelona was influenced primarily by the very high track temperatures last season," he said. "This year, with the race moving back to a spring date, temperatures will be cooler but should still be a key factor behind the strategy."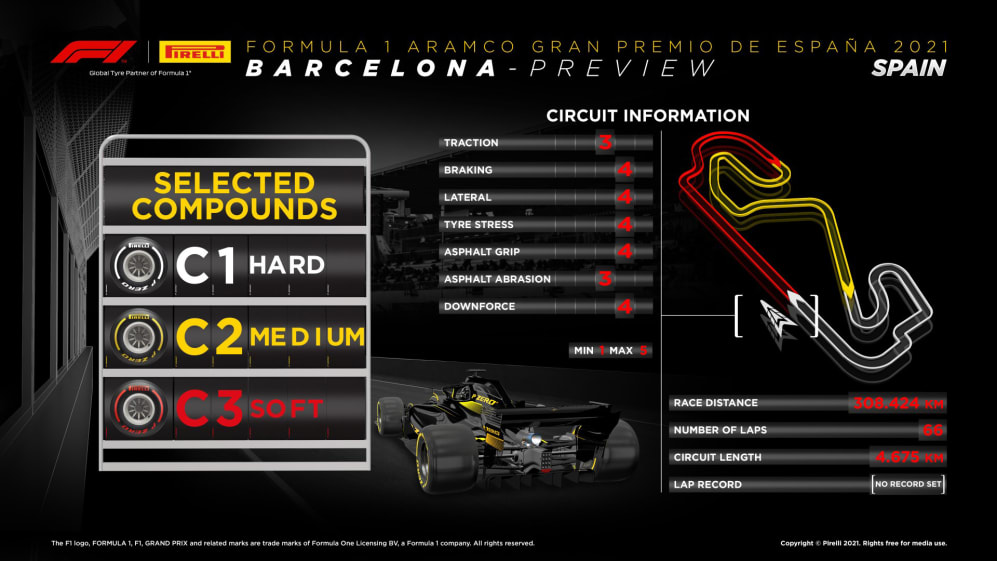 "The altered corner profile of Turn 10 provides another new challenge that could influence the way the drivers approach the lap. We've seen in the past that strategy has been one of the key differentiating factors at Barcelona and we would expect this to become the case once more this weekend."
Furthermore, for the first time since 2014 teams haven't tested at Barcelona in pre-season, so they will have considerably less data coming into this weekend than usual.
READ MORE: Wolff enjoying 'a buzz I have not felt since 2013' after Mercedes defeat Red Bull in Portugal
There are also a number of support races this weekend to lay some rubber down on track ahead of the Grand Prix. That includes the F3 season-opener with race one on Saturday morning, race two on Saturday afternoon, and race three on Sunday afternoon.
Pirelli's hard tyres have been nominated for the F3 opening weekend with drivers getting an additional set – five sets instead of four – with the introduction of a third race to the F3 Championship.