What tyres will the teams and drivers have for the 2022 Abu Dhabi Grand Prix?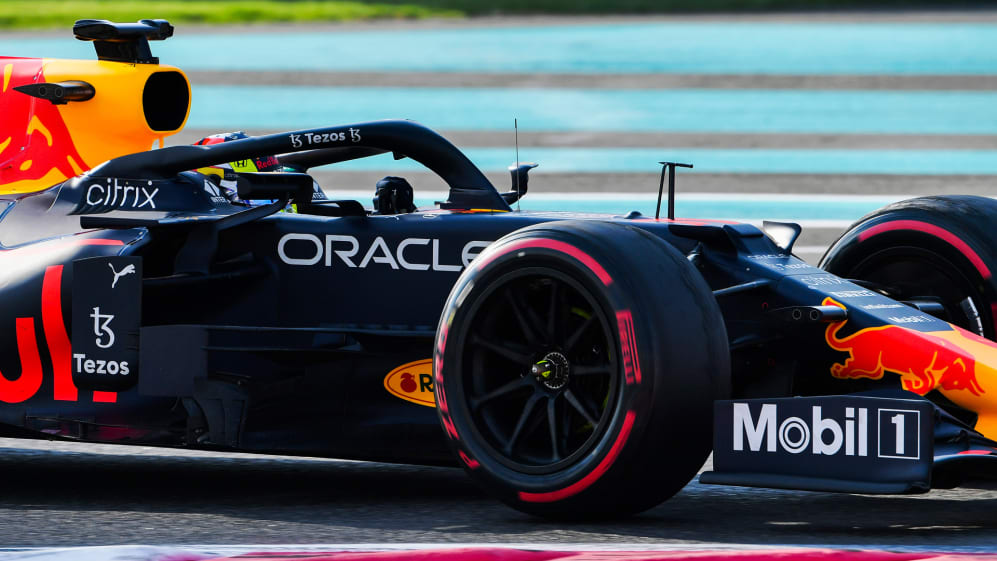 Formula 1 heads to Abu Dhabi for the final race of the 2022 season and Pirelli have announced which tyres they are supplying to the teams for this weekend's action.
F1's official tyre supplier have chosen the three softest compounds in their range – last seen at the Singapore Grand Prix – with the teams able to call upon the C3 hard tyre (x2 sets), the C4 medium tyre (x3 sets) and the C5 soft tyre (x8 sets) this weekend.
"At Abu Dhabi, a truly thrilling season comes to an end," said Pirelli Motorsport Director Mario Isola. "Last year's modifications to some of the straights and corners on the Yas Marina track have made the circuit faster, balancing the longitudinal and lateral demands on the tyres, whereas previously it was more about traction and braking.
F1 NATION: Does Mercedes' sensational Sao Paulo 1-2 mean they're back in business?
"Despite these changes to the layout, there is still going to be a lot of attention paid to the rear tyres in order to guarantee the best traction over long stints."
He continued: "On the Tuesday after the Abu Dhabi Grand Prix, the 2023 slick tyres will be tried out during a full day of testing, where the teams will be able to decide their run plans as well as which drivers to use: race drivers or young drivers."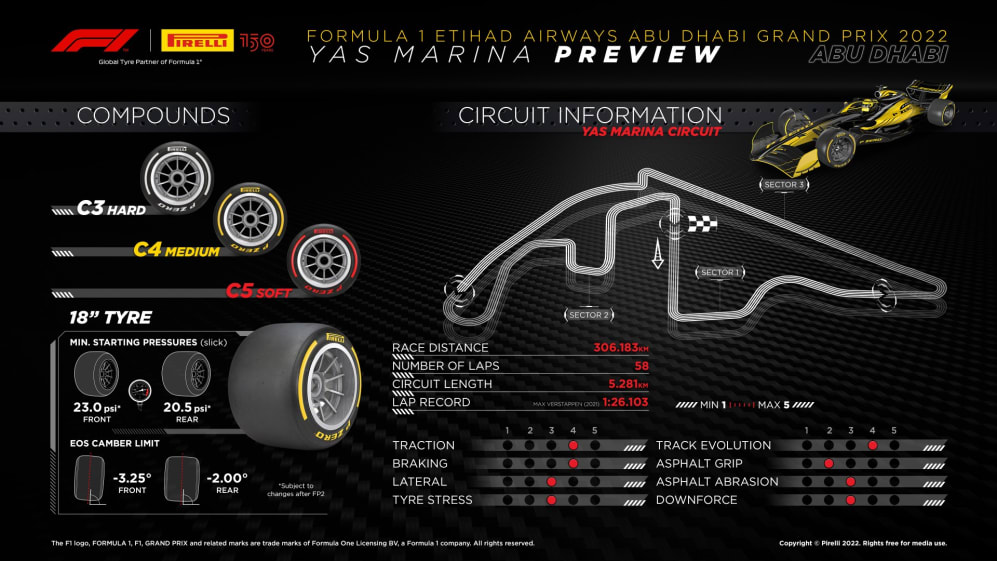 The final round of Formula 2 action will also take place in Abu Dhabi this weekend and Pirelli have allocated the yellow medium tyre and the red-marked soft tyre for that – as last used in the previous round in Monza.
For more information about Pirelli's Formula 1 tyres, visit pirelli.com – and head to pirelli.com/150anni for more on Pirelli's 150th anniversary.