What tyres will the teams and drivers have for the 2022 Azerbaijan Grand Prix?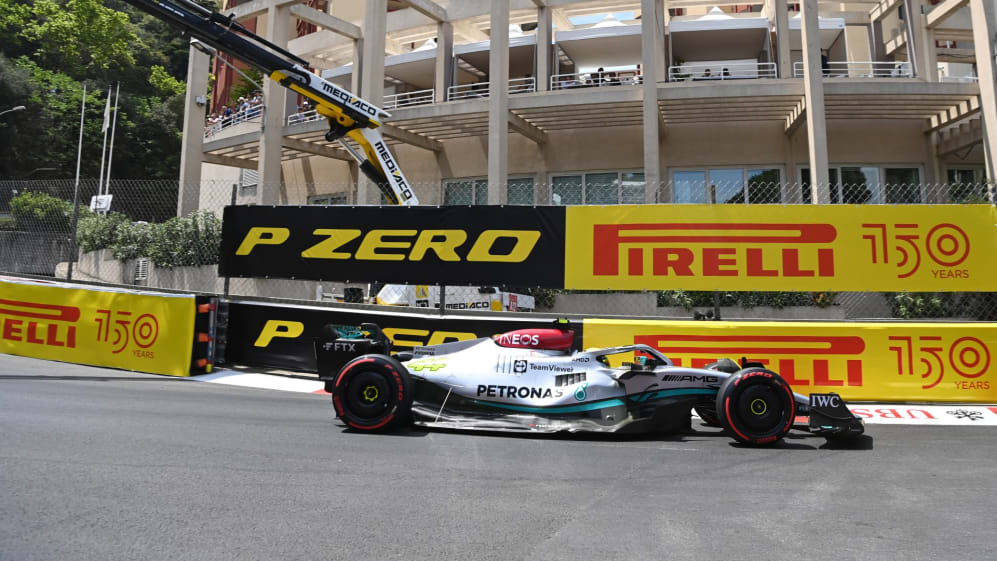 Pirelli have nominated the three softest tyre compounds in their range for this weekend's 2022 Azerbaijan Grand Prix at the Baku City Circuit.
F1's official tyre supplier has allocated the same range of tyre compound that were brought to last year's race, with the teams again set to receive the C3 hard tyre (x2 sets), C4 medium tyre (x3 sets), and the C5 soft tyre (x8 sets).
READ MORE: Perez in the title mix and Ferrari looking to hit back – 5 storylines we're excited for ahead of the Azerbaijan Grand Prix
"Until Jeddah came along, Baku was the fastest street circuit of the year," said Pirelli's Motorsport Director Mario Isola. "But the demands of this city track are still relatively low, as none of the corners take a huge amount of energy out of the tyres due to the low levels of abrasion and contained lateral loads – which means that we can have the same nomination as Monaco. Having said that, the high speeds in Azerbaijan still place a certain demand on the tyres.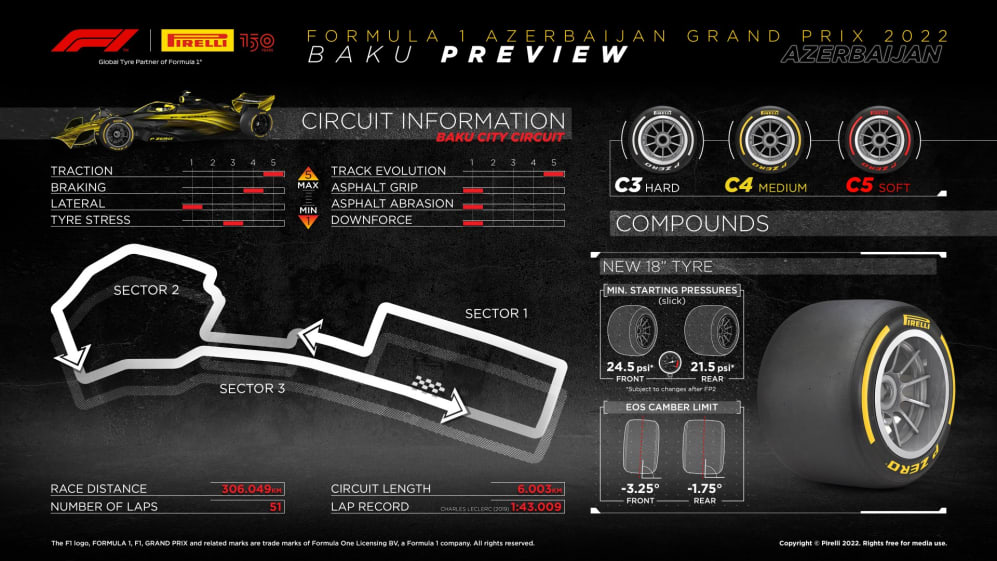 "The main point is all about traction, with finding the right balance between front and rear axles being the key challenge for all the teams: you need to have enough heat in the front tyres to generate grip, despite the long straights that cool them down, but not too much heat at the rear, otherwise it's easy to overheat them in the traction zones.
TECH TUESDAY: Winging it – the crucial choice facing Ferrari, Red Bull and Mercedes at Baku
"Track temperature is also inconsistent in Baku, so all in all it's quite a specific track with a few different technical challenges, which are nonetheless the same for everyone."
Baku will also play host to the latest round of Formula 2 and Pirelli have also allocated the same compound tyres that were used last year. The teams will be able to call upon the yellow medium tyre and the purple supersoft tyre, also used at Imola this season.
For more information about Pirelli's Formula 1 tyres, visit pirelli.com.