Feature
Perez in the title mix and Ferrari looking to hit back – 5 storylines we're excited for ahead of the Azerbaijan Grand Prix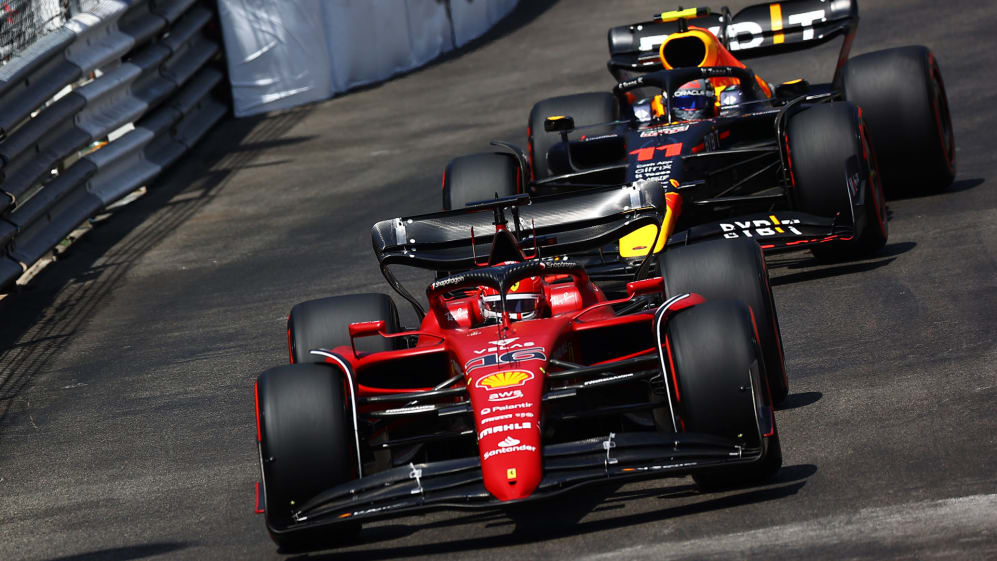 The races come thick and fast as we kick off another double-header with a trip to the Azerbaijan Grand Prix. Ahead of a race that has a habit of providing late drama, here are some of the talking points that will be doing the rounds when we arrive in Baku.
1. Perez is in the title mix
After the Spanish Grand Prix, there were some who felt that Red Bull had put all of their eggs in one basket by backing Max Verstappen in the title race already. But whether that was the case or not, Sergio Perez made sure he couldn't be ruled out yet with his victory in Monaco.
Perez just looked the more comfortable of the two Red Bull drivers for most of the weekend, while even his crash at the end of Q3 didn't phase him, as he took full advantage of Ferrari's strategic slip-ups to take the third win of his career.
TREMAYNE: Monaco was vindication for Perez and a test of character for Leclerc
It was also the second win that Perez has secured for Red Bull, with the first of those coming in Baku 12 months ago, so he's heading to a venue where he has good memories. Last year, Perez was extremely impressive around the Baku City Circuit, turning a sixth place starting position into an eventual outright victory – albeit after tyre issues for Verstappen and Lewis Hamilton's 'brake magic' moment took those two out of the equation.
Could Perez make it back-to-back wins for the first time in his career and move ahead of early championship leader Charles Leclerc this weekend?
2. Ferrari needing to maximise their opportunities
Leclerc was looking so comfortable in the title race after the Australian Grand Prix, when he held a lead of more than a race win over the rest of the field. That margin was helped by previous retirements for the Red Bull drivers, while since then we've seen a more reliable run for Verstappen and Perez – but also Ferrari fail to take their chances.
READ MORE: 'We made mistakes in our judgement' says Binotto after Ferrari lose out on Monaco victory
In Spain, Leclerc looked comfortably quickest and should have won but for a power unit issue that took him out of the lead, and then in Monaco his home race curse struck again. The latter was the more frustrating for both Leclerc and Ferrari, because he had the race under control at a track where it is almost impossible to overtake, but they failed to convert a front row lock-out into victory with either driver, as Carlos Sainz finished second.
Amid what is likely to be a tight championship battle with Red Bull, Ferrari can't afford to make the same mistakes again and will be looking to bounce back in Baku.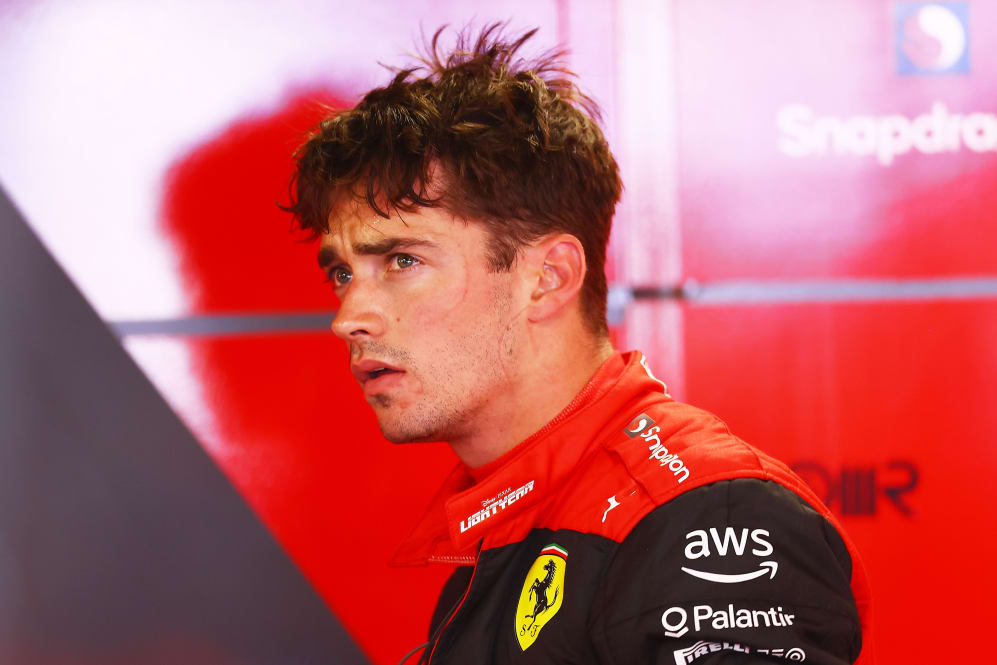 3. Which Mercedes will we get?
It's still tough to put Mercedes in that championship battle, despite George Russell currently sitting fourth in the drivers' standings. That position is courtesy of Russell scoring top-five finishes in every race so far this season – an impressive run he managed to continue with an overtake on Lando Norris during the pit stop phase in Monaco – but only in Spain did he look a real threat at the front.
READ MORE: Wolff believes 'the pendulum will swing' in Hamilton's favour after string of 'unlucky situations'
Barcelona appeared to be a watershed race weekend for Mercedes, as they were much more competitive than in previous rounds and seemed to have a handle on the bouncing that had been hurting them so much up to then. But Monaco was a step backwards once again, with the bumpy and tight street circuit not suiting their car.
Toto Wolff was still optimistic, however, having expected the last race to be a struggle. The progress made in Spain hasn't been lost, but Mercedes might have trouble on specific tracks moving forward, so it will be interesting to see if Baku's characteristics – still a street circuit but very different to Monaco – will help or hurt them.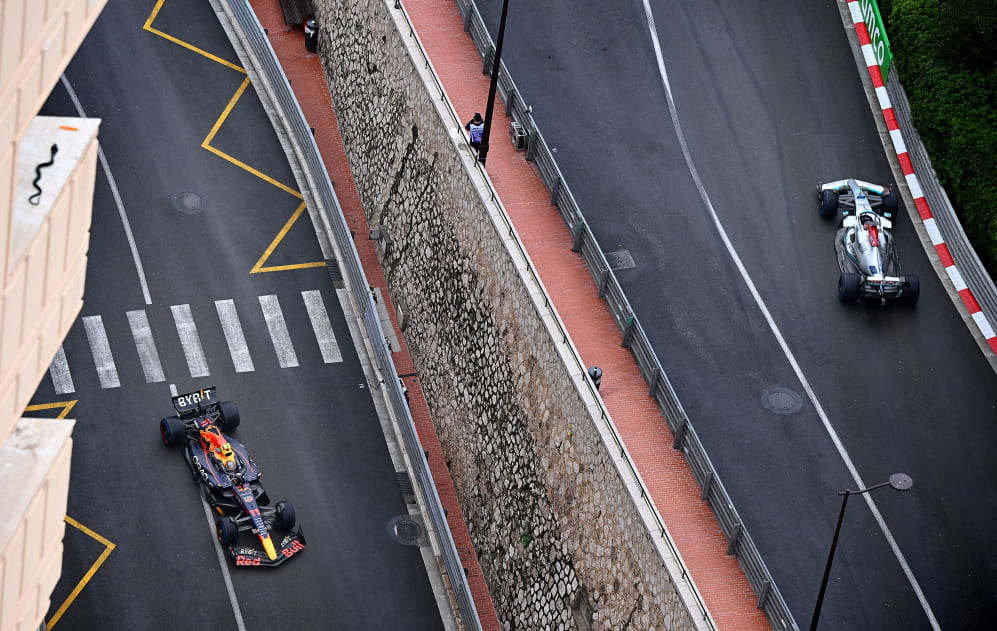 4. Schumacher and Ricciardo under pressure
Monaco was also a tough weekend for two drivers who have been having difficult seasons so far.
Mick Schumacher is still yet to score his first point in Formula 1, despite a number of promising performances this season where he has looked close. In Jeddah, he didn't get a chance to chase a top 10 finish after a heavy crash when trying to make it through to Q3, with Haas opting to protect the car and their limited spare parts at the time.
Contact with Sebastian Vettel in Miami cost him his best chance of the season, but the only saving grace of his big accident in Monaco was the fact that Schumacher wasn't in the frame to score on that occasion. It did draw a firm quote from Team Principal Guenther Steiner, however, who said: "It's not very satisfactory having a big crash again. We need to see how we move forward from here."
READ MORE: 'We need to see how we move forward from here' – Steiner unhappy over Schumacher's Monaco crash
Heading to another street circuit is probably not what Schumacher needs right now to rebuild his confidence, but he's shown some really good signs at times this season and could do with a clean performance in Baku.
The same can be said of Daniel Ricciardo, who has had his position at McLaren come under scrutiny after a run of four races without a point and a crash of his own making in Friday practice in Monaco. Ricciardo is a race winner in Baku and like Perez has fond memories of the venue, but a solid run in the top 10 would do him the world of good.
5. Even closer racing on a spectacular track
Ricciardo's 2017 win in Azerbaijan was just one of many remarkable races in Baku, with last year's dramatic two-lap shoot-out finale, which saw Lewis Hamilton go from jumping Perez off the line to running straight on at Turn 1 and failing to score, another one for the annals.
TECH TUESDAY: Why Monaco proved tough for Mercedes – and why Silverstone could be their next best bet
The track has seen a lot of exciting racing, and while it punishes mistakes courtesy of the street circuit nature, it also has the long flat-out section to Turn 1 that provides plenty of opportunities for overtaking.
The new regulations this year have made it easier for drivers to follow each other more closely and attempt to make moves, which has helped at a number venues that used to be extremely difficult to overtake on. But that's never been a big issue in Azerbaijan, so who knows what the combination of the 2022 cars and the exciting track layout will provide this weekend.