What tyres will the teams and drivers have for the 2022 Belgian Grand Prix?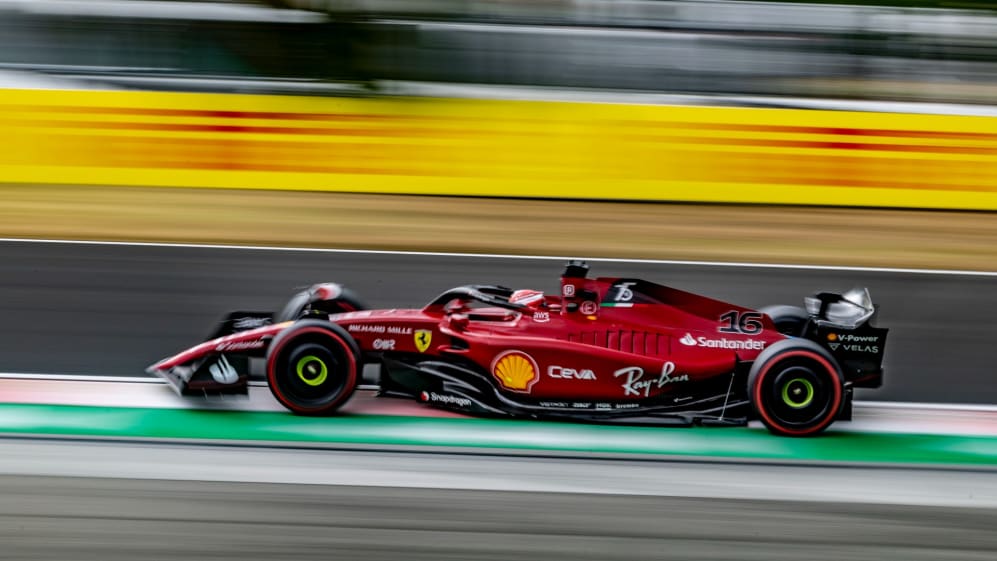 Formula 1 returns from the summer break this weekend and the teams will be looking to hit the ground running for the second half of the season at the Belgian Grand Prix. And Pirelli have announced which tyres that they will be bringing to Spa-Francorchamps.
Formula 1's Official tyre suppliers have nominated the same tyre compounds that were used at the two Grands Prix before the break, in France and Hungary. This means drivers will be able to call upon the C2 hard tyre (x2 sets), C3 medium tyre (x3 sets) and C4 soft tyre (x8 sets) at a Spa circuit that has had some improvement works carried out since last year.
"New changes bring new challenges, but the epic nature of Spa is still the same," says Pirelli Motorsport Director Mario Isola. "This year, Spa has undergone some of the biggest changes we have seen since we started going there in the modern era of Formula 1.
F1 NATION: Damon Hill on how to win at Spa, plus the gang dissect the latest moves in the driver market
"But we know something of what to expect thanks to the 24-hour race last month – our biggest event of the year in terms of people and tyres – as well as some asphalt samples that we have taken. In addition to some new asphalt on five corners, there are some new gravel traps on four corners, which are much closer to the side of the track.
"Drivers will need to pay more attention to track limits, and there's also an increased chance of sharp gravel being dragged onto the surface. The epic nature of Spa remains unchanged though, with all the traditional challenges that make the circuit so exciting still in place."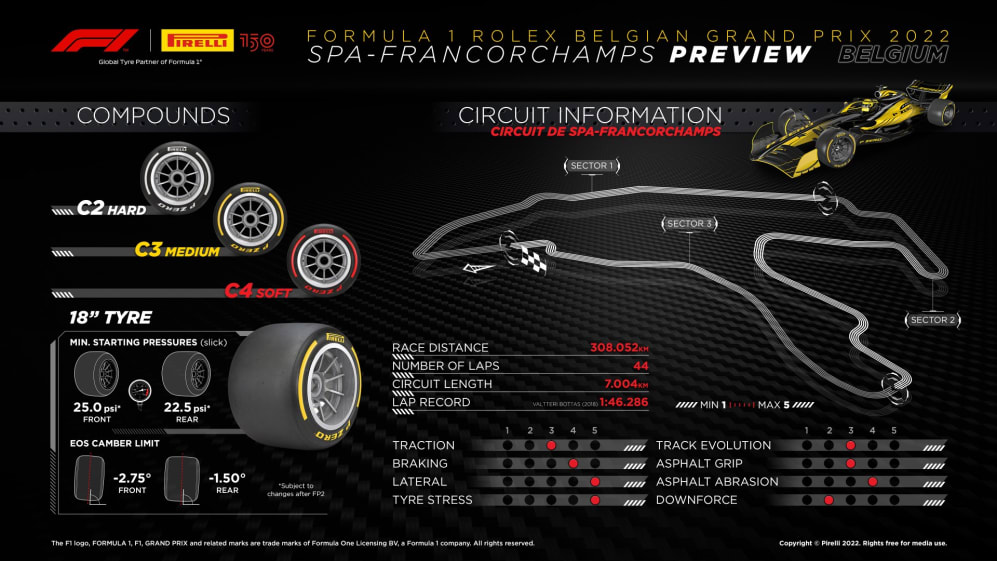 Spa will also play host to both Formula 2 and Formula 3 races this weekend, and Pirelli have allocated the yellow medium tyre and the red soft tyre for the F2 action. For F3 they have allocated the yellow medium tyre.
For more information about Pirelli's Formula 1 tyres, visit Pirelli.com – and head to Pirelli.com/150anni for more on Pirelli's 150th anniversary.