What tyres will the teams and drivers have for the 2022 Monaco Grand Prix?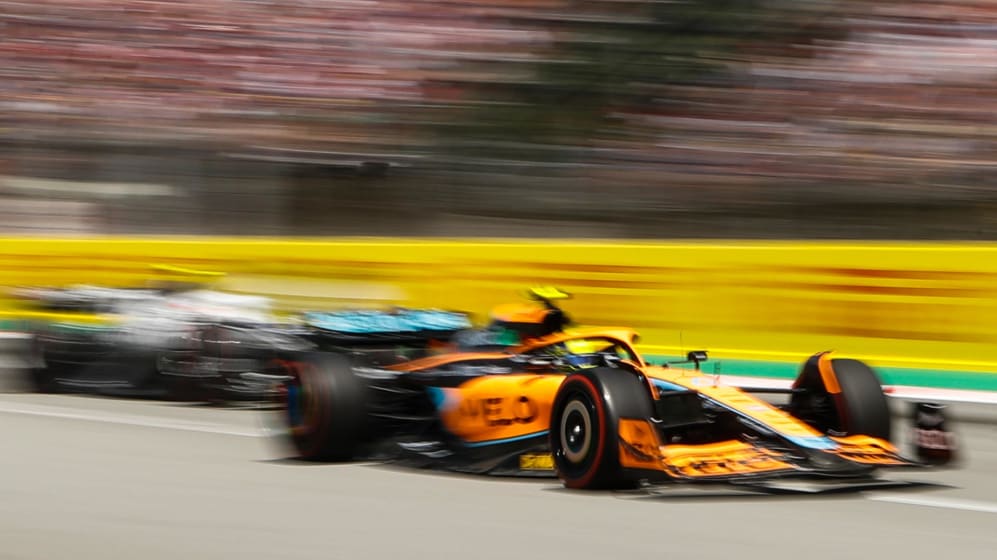 Pirelli have brought the softest compounds in their range to the 2022 Monaco Grand Prix.
Like Barcelona, Monaco is well known to the teams and Pirelli believe that because of the slippery asphalt, and slow-speed sections of the circuit, there will be minimal tyre wear and degradation.
Pirelli will therefore supply F1 teams with the C3 hard tyre (x2 sets), C4 medium tyre (x3 sets) and C5 soft tyre (x8 sets).
READ MORE: The top 8 Monaco masters – and their greatest wins in the Principality
"Monaco is often described as one of the most unpredictable races of the year, but the truth is that qualifying takes on a particular significance as track position is key here," said Pirelli Motorsport Director Mario Isola.
"As a result of that, understanding how to maximise the softest C5 compound – which has only raced at one event so far this year, in Australia – will be a vital part of free practice.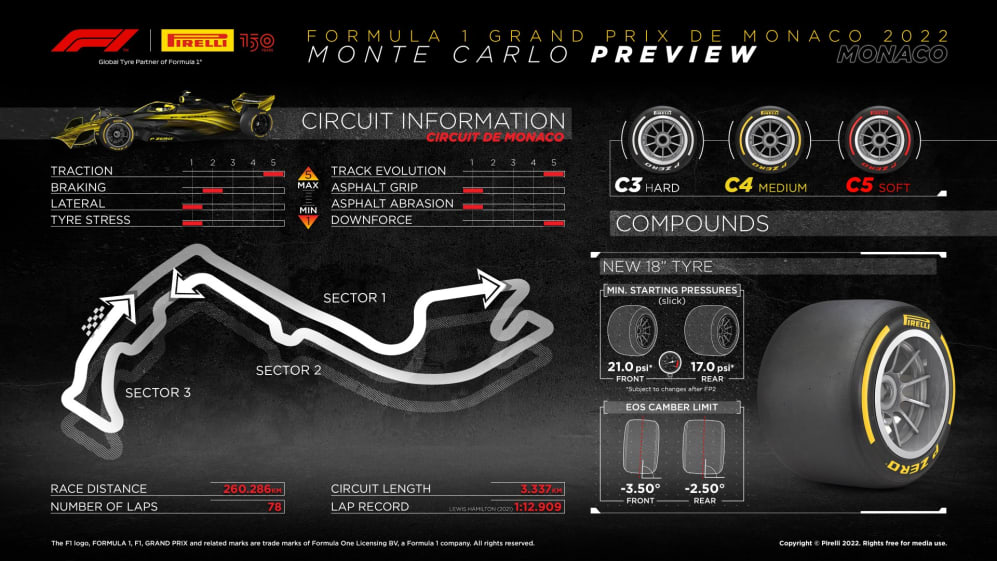 "With the previous rule requiring drivers to start the race on their fastest Q2 tyre now abolished, we might see some different strategies this year, with some drivers picking harder compounds to begin the race to target running a long first stint, given the difficultly of overtaking.
"Others may choose a more traditional approach by starting on the softest compound, at a race where strategy can make a real difference."
Monaco will also play host to the fifth round of Formula 2 this weekend, and Pirelli have allocated red soft tyre (x3 sets) and the purple supersoft tyre (x2 sets).
For more information about Pirelli's Formula 1 tyres, visit pirelli.com.