Feature
The top 8 Monaco masters – and their greatest wins in the Principality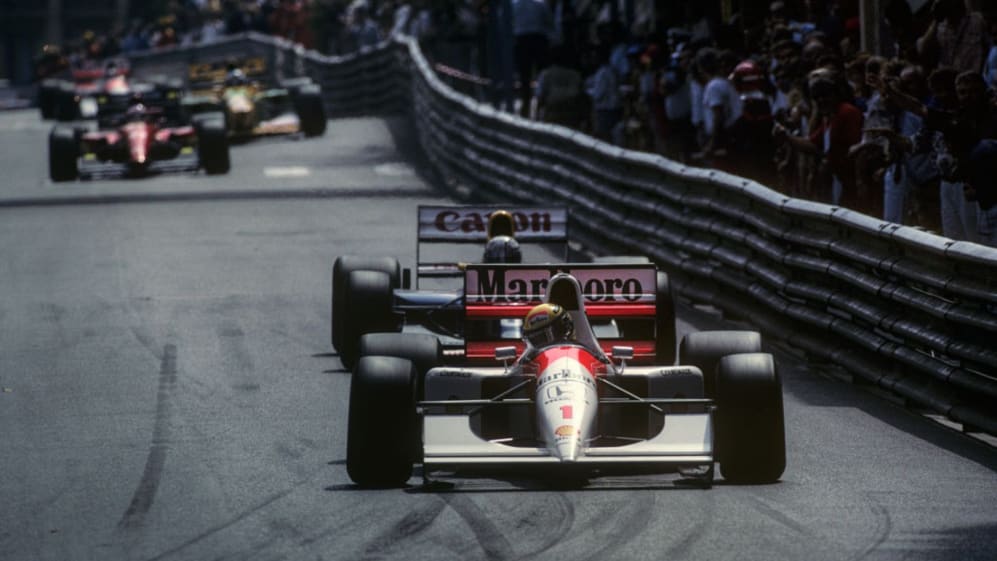 Formula 1 may be constantly evolving, with new faces, new races – and all-new cars and regulations for this season – but this weekend the drivers will face a challenge that has been testing drivers from the very earliest days of the sport.
The Monaco Grand Prix is a race like no other – as Enzo Ferrari said, a win in Monaco is worth half a world championship. Every driver on the grid this weekend would give his eye teeth to win it just once, but what about those very special racers who conquer the streets of Monte Carlo again and again?
We decided to take a look at the eight drivers who have tasted victory three times or more in the Principality – and pick out their very best Monaco triumphs…
WATCH: Too tight to pass? 9 mighty Monaco overtakes
Stirling Moss
Monaco wins: 3
Greatest victory: 1961
The legendary Stirling Moss was the first driver to win Formula 1's most famous race three times, with his third triumph in 1961 not only his finest Monaco win, but probably the greatest victory of his entire career – certainly the great man himself ranked it as his finest drive.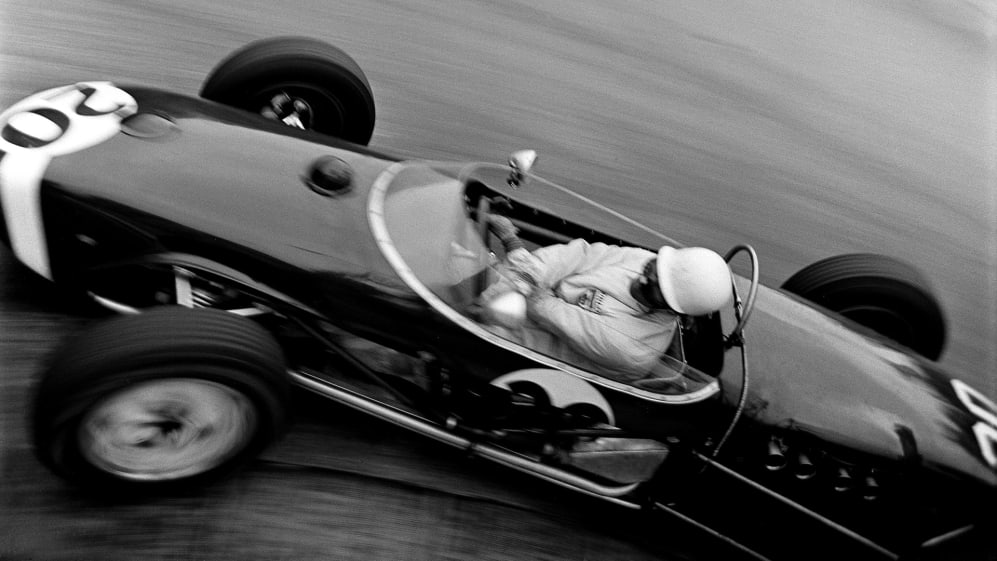 Although he'd won it the previous year, he was far from the favourite in '61 as he was driving a privately-entered Lotus 18 that was giving away a bucketful of horsepower to the brand-new class of the field 'Sharknose' Ferrari 156s of Richie Ginther, Phil Hill and Wolfgang von Trips.
Nevertheless, Moss took pole, then retook the lead from Ginther on Lap 14. Thereafter it was a brutal fight to the finish between the two – who both set fastest lap times almost three seconds quicker than Moss's pole lap – before the Englishman took the flag just 3.6s ahead of his rival. The next non-Ferrari finisher was Dan Gurney in fifth, two full laps down.
A majestic Moss masterclass.
READ MORE: The king that was never crowned - Sir Stirling Moss remembered
Jackie Stewart
Monaco wins: 3
Greatest victory: 1971
Like Moss before him, Jackie Stewart also won the Monaco Grand Prix three times, but neither of his wins in 1966 or 1973 were as dominant as his victory in the 1971 race.
The sideburn-sporting Scot took pole by 1.2s from Ferrari's Jackie Ickx in a wet qualifying session, and then raced off into a commanding lead, bettering the lap record by a full second in the process, before taking the flag almost half a minute ahead of Ronnie Peterson in second.
It was a crushing win in a season when Stewart would take victory in all but five races, as he sealed his second World Championship title.
Lewis Hamilton
Monaco wins: 3
Greatest victory: 2008
When Lewis Hamilton burst onto the Formula 1 scene in 2007, the race he really wanted to win was Monaco. Monaco was special – Monaco was where his hero Ayrton Senna had ruled the roost.
His victory in 2019 was a gritty, defensive drive as he held off Max Verstappen for lap after lap on ever-deteriorating tyres; while his 2016 win was helped by Daniel Ricciardo's botched pit stop.
Plenty of wins at Monaco are built on great pole position laps, but in 2008 Hamilton could only qualify P3 as the Ferraris locked out of the front row. But on race day the scarlet 1-2 lasted just a matter of seconds as Hamilton blasted past Kimi Raikkonen off the line. Hamilton then trailed Felipe Massa, but 10 laps into the race all looked lost for the Englishman when he was caught out by the wet conditions, hit the barrier, and punctured his tyre.
READ MORE: Ranking Hamilton's best wet-weather drives, from 10 to 1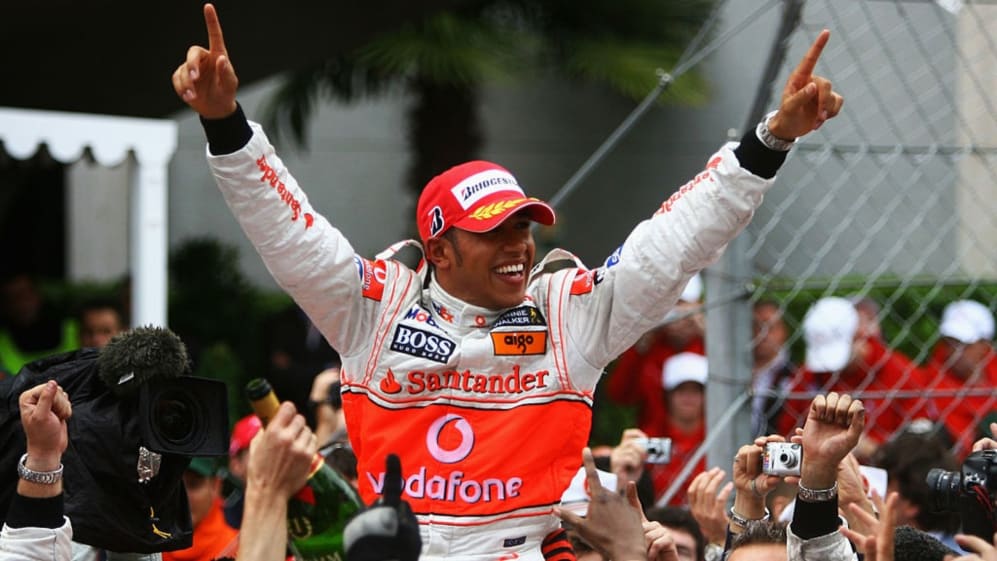 He lost more time as the rain got heavier, but when it began to dry out Hamilton was suddenly in a class of his own and pumped in a string of fastest laps in the changeable conditions to take the lead and build up a big enough gap to allow him time for a final stop for dry tyres, before taking the flag for a famous win, worthy of his hero.
"No question about it, this has to be the highlight of my career," an emotional Hamilton said afterwards. "The last few laps seemed endless, but I just kept thinking, 'Ayrton won here…'."
Nico Rosberg
Monaco wins: 3
Greatest victory: 2013
Charles Leclerc may one day – perhaps even this weekend – fulfil what his fans hope will be his destiny and win the race held on the streets of his home town, but for now, Nico Rosberg remains the only driver on our list who grew up on the very streets where he would one day take not one, but three victories in Formula 1.
Rosberg won the Monaco Grand Prix for three years running – but his win in 2015 was at least partly down to a Mercedes pit stop miscalculation which lost Lewis Hamilton the lead, and the previous year he took pole in somewhat controversial circumstances, when his error on the final qualifying runs brought out the yellow flags and prevented Hamilton from challenging him.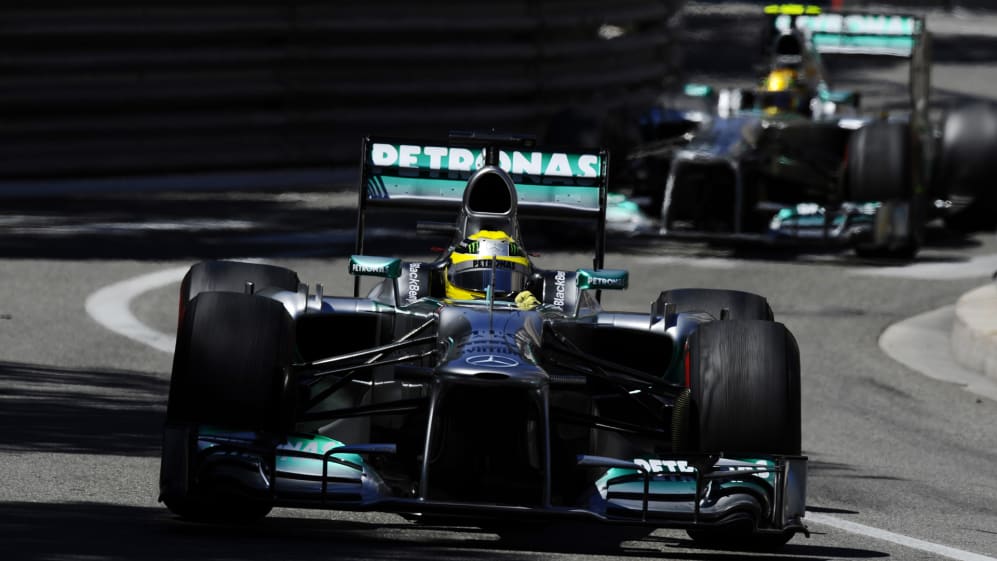 But the first of his hat-track owed nothing to luck or the misfortune of others, and was instead a perfectly executed race weekend from Rosberg – and one that was all the more impressive as it took place a year before the turbo-hybrid era – and Mercedes' period of domination – began.
In 2013 Sebastian Vettel won a staggering 13 races on his way to the title, but neither he, nor Hamilton could match Rosberg at Monaco, who took pole and then survived a Safety Car period and a red flag stoppage, to take victory – exactly 30 years on from when his father Keke had won the race.
"There were two big days in my career," Rosberg later said, "and they were winning Monaco in 2013, and winning the world championship – they were the most powerful days in my whole career."
Alain Prost
Monaco wins: 4
Greatest victory: 1986
Given how synonymous his long-time rival and some-time team mate Ayrton Senna is with the Monaco Grand Prix, it's easy to forget that Alain Prost was no slouch around the famous old track either.
Though three of his Monte Carlo wins were intertwined with Senna: in 1984 Prost won controversially when the race was red flagged with Senna looking certain to win, while Prost was also the beneficiary of Senna's engine failure while leading in 1985 – and the Frenchman took the win in '88 when the Brazilian sensationally crashed out from the lead with just 12 laps remaining.
The 1986 Monaco Grand Prix was not nearly as dramatic as any of those races, yet you suspect the manner in which Prost went about his business that weekend would have pleased 'Le Professeur' all the more for that.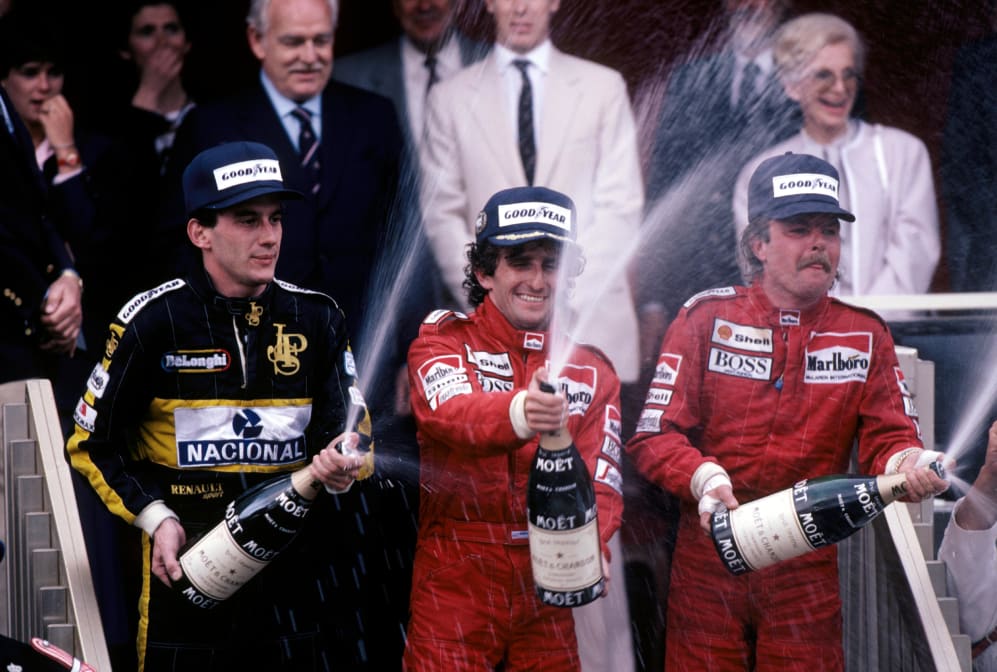 After the likes of Senna, Nigel Mansell and Michele Alboreto had tripped over each other trying to blitz a quick lap in qualifying, canny old Prost timed his run perfectly to find a clear track and duly took pole.
He followed that up with a textbook drive on the Sunday, neatly grabbing the fastest lap to add to his pole and victory. "Prost made a smooth and unruffled start and just drove away from the rest," wrote revered journalist Denis Jenkinson after the race.
Smooth, unruffled, unfussy and undramatic – a classic Prost win which rather summed up his season, as he won the championship by quietly hoovering up points while Mansell and Nelson Piquet, driving a quicker Williams, wasted energy squabbling between themselves.
WATCH: Top 10 Moments of Alain Prost Brilliance
Graham Hill
Monaco wins: 5
Greatest victory: 1965
Graham Hill had won the Monaco Grand Prix in 1963 and '64 – and should have won in '62 had he not had an engine failure while leading and with just seven laps to go – so he was already a Monte Carlo specialist when the F1 circus arrived for the 1965 race.
As perhaps was expected, Hill took pole and raced off into the distance, but disaster struck on Lap 25 when he made a mistake passing a backmarker, spun his BRM and ended up down an escape road.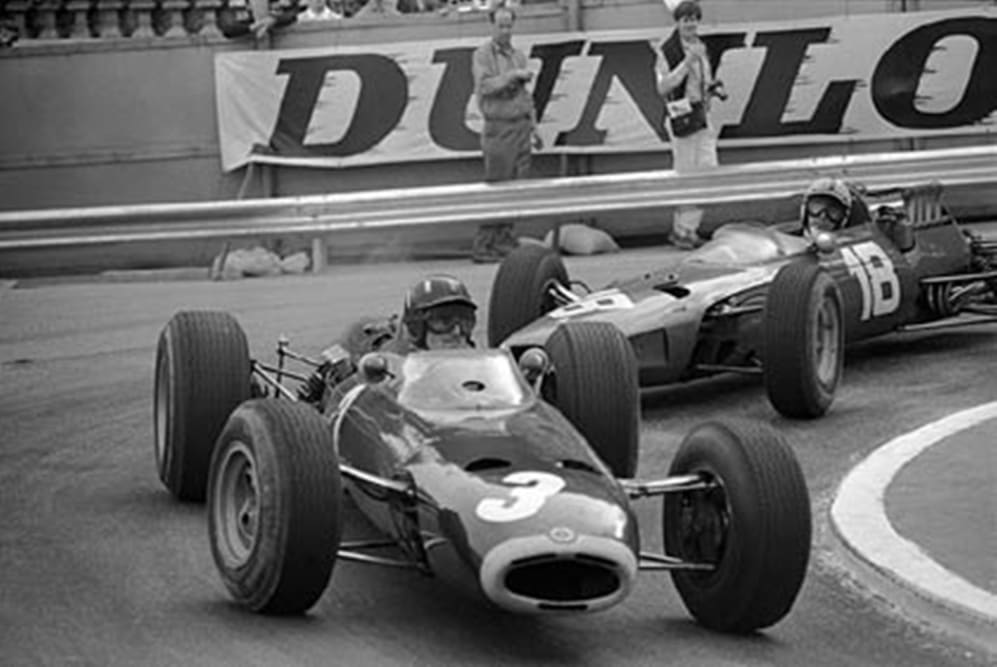 The moustachioed Monaco maestro was forced to climb out of his car and push it back on to the track, as Jackie Stewart, Lorenzo Bandini, John Surtees, and Jack Brabham all thundered past him.
But Hill was famed for his gritty determination and lap by lap, he reeled in the leading pack, cutting the 30 second deficit to nothing after 40 laps. By then Brabham was out, but Hill passed Stewart, and then both Ferraris of Bandini and Surtees – and then held off the latter to take the flag for his finest win in the principality, and one that had looked unlikely in the extreme when he was pushing his stricken car back on to the track.
This dramatic fightback win was the race that earned him his 'Mr Monaco' nickname – which he cemented with two more wins in 1968 and '69.
Michael Schumacher
Monaco wins: 5
Greatest victory: 1997
After taking five wins on the streets of Monte Carlo it is perhaps fitting that F1's most glamorous race was the scene of one of Michael Schumacher's final flashes of brilliance. Thanks to a grid drop, his brilliant pole lap in qualifying for the 2012 race didn't see him start from P1 – but nonetheless it proved that despite his advancing years and waning results, he still had the old magic in his right boot.
His first Monaco win came in his first championship year, when he took a dominant victory for Benetton in 1994 – in the first race after the death of the greatest Monaco master of them all, Ayrton Senna. But three years later – now in Ferrari red – he displayed all his brilliant talent for reading slippery conditions to seal another commanding win in the Principality.
READ MORE: Wet weather mastery and Monaco magic: The most iconic of Hamilton & Schumacher's wins compared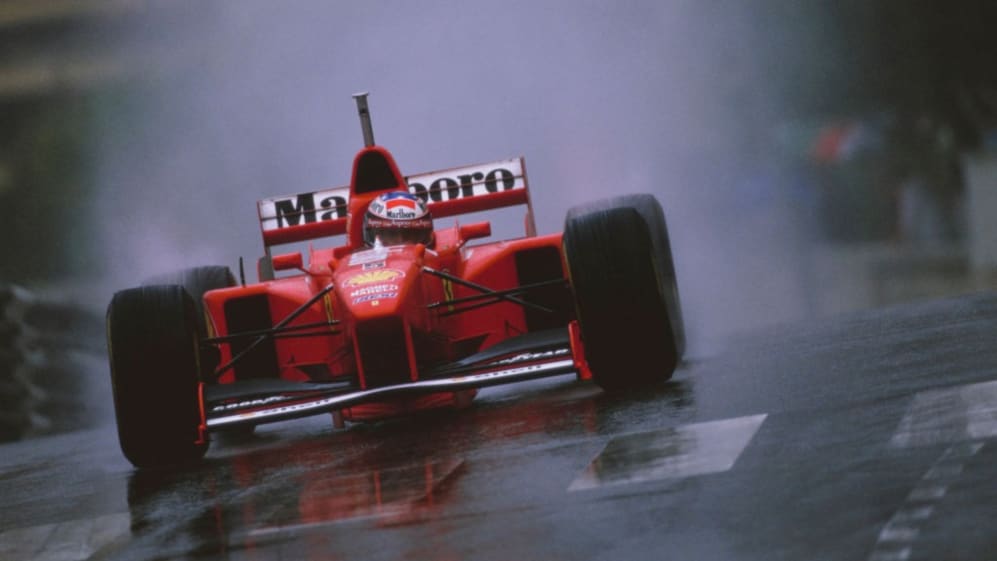 Beaten to pole by the Williams of Heinz-Harald Frentzen, he beat his fellow German off the line and was an astonishing six seconds clear of him – and the rest of the field – by the end of the first lap alone.
By Lap 53 he had a 75s lead over Rubens Barrichello in P2 – ample time to recover after he made a rare mistake and out-braked himself at Sainte Devote, forcing him to spin his Ferrari to get facing the right way again, before he calmly drove away, ultimately winning by more than 50s from the Brazilian, and having lapped everyone up to P4.
Ayrton Senna
Monaco wins: 6
Greatest victory: 1992
Consider this: Ayrton Senna raced in 10 Monaco Grands Prix, winning six of them. And the other four? The first, he likely would have won had the race not been red flagged early because of rain. On his second visit he qualified on pole, only for his engine to give out; and on his third he finished on the podium.
And the fourth was that infamous day in 1988 when we learned even Senna was fallible. He'd taken pole by a massive 1.2s from McLaren team mate Alain Prost and was almost a full minute ahead of the Frenchman when he crashed out at Portier.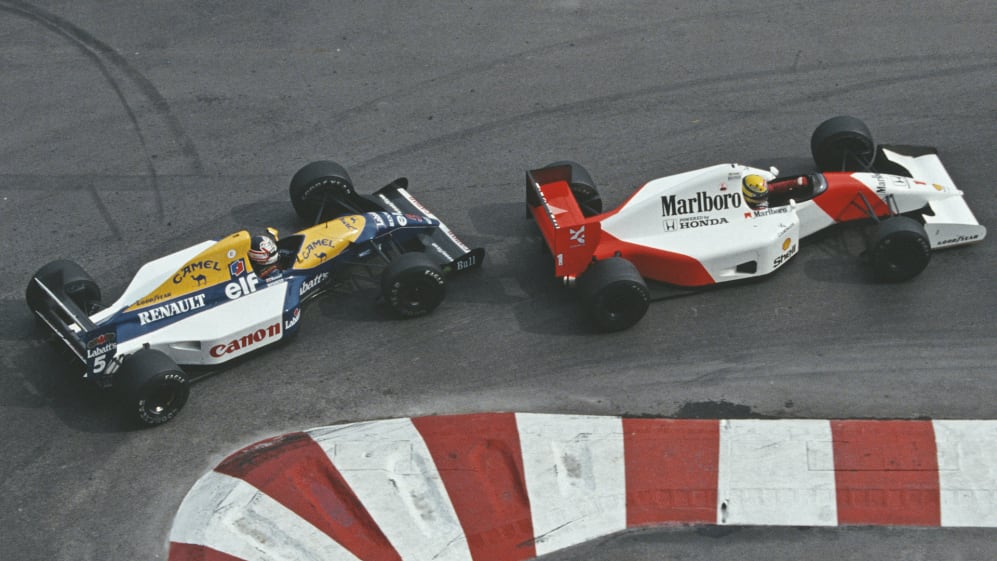 Without that crash Senna would have won the race an incredible seven times in a row, but it's his penultimate Monaco victory that is perhaps his most impressive, since it's a race he had no business winning at all.
In 1992 Nigel Mansell was unstoppable in the Williams FW14B and had won all five of the opening rounds of the season. Then came Monaco. Again Mansell was on pole and for 71 laps he led – until a puncture forced him to pit. Senna took the lead and for the final few laps placed his car perfectly for corner after corner as a much faster Mansell – on fresh tyres to boot – harried and harassed his rival, but to no avail.
Senna had won again, equalling Graham Hill's record of five wins – a record he would take outright with his final Monaco victory the following year, and one he still holds to this day.
READ MORE: 10 moments of Ayrton Senna brilliance – from his first win to that magical Monaco pole lap