What tyres will the teams and drivers have for the 2022 Spanish Grand Prix?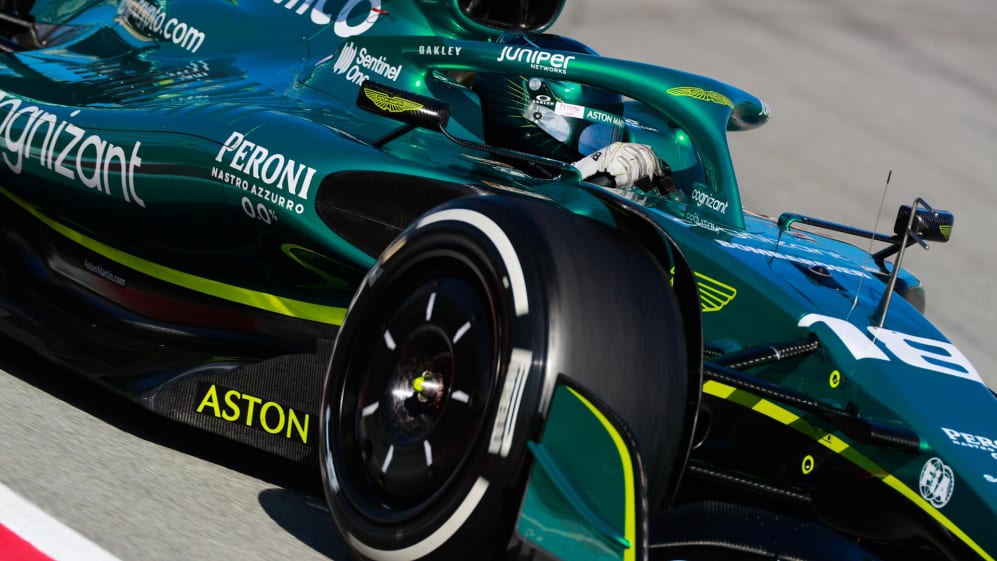 Pirelli have nominated the hardest three compounds in their range for the 2022 Spanish Grand Prix at Circuit de Barcelona-Catalunya.
F1's official tyre suppliers will therefore bring hard C1 tyres (x2 sets), medium C2 tyres (x3 sets) and soft C3 tyres (x8 sets) to Spain, for the Grand Prix of which Pirelli are also title sponsors.
Although pre-season running took place at this circuit in February, Pirelli have pointed out that higher track temperatures and evolved cars will make for a different picture.
FORM GUIDE: Can anyone disrupt Leclerc and Verstappen in Spain?
"It's hard to say much about Barcelona that hasn't been said already, as it's possibly the best-known circuit on the calendar for the drivers, with its wide-ranging layout making it a perfect testing venue," said Pirelli's Motorsport Director Mario Isola.
"It has a bit of everything, with the very technical final sector being particularly important when it comes to looking after the tyres."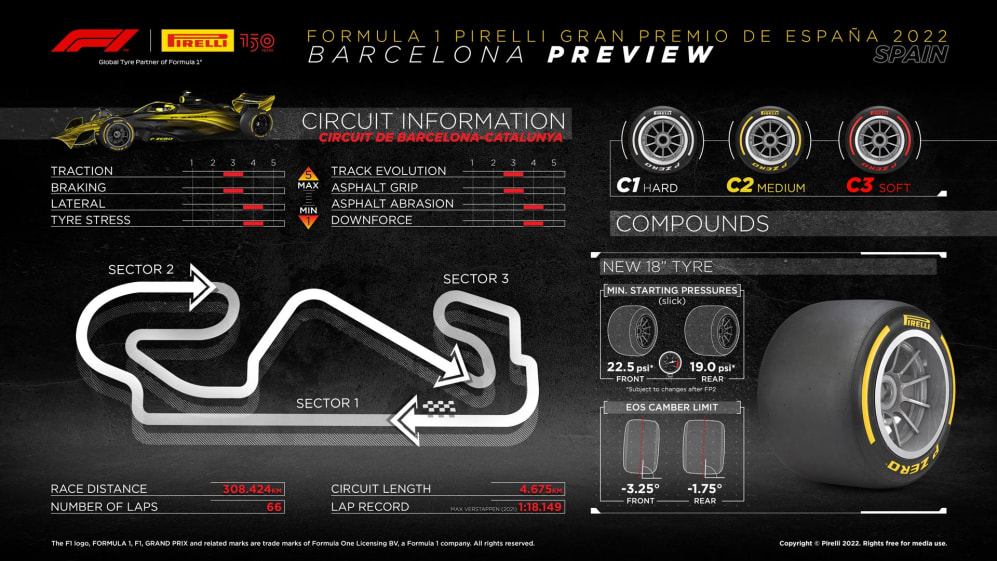 "As a result, the teams will have a good opportunity to assess the progress they have made with their cars since the start of the season, although the weather conditions will be much warmer and there will probably be a lot more running on the hard tyre than there was in testing, which will perhaps be the key to the race.
"In the past, Barcelona has traditionally been a two-stopper, so it will be interesting to see if the new generation of tyres this year leads anyone to target a one-stopper."
READ MORE: What time is the 2022 Spanish Grand Prix and how can I watch it?
The fourth round of the Formula 2 season will see drivers use white-walled hard tyres (x3 sets) and red-walled softs (x2 sets) – the same nomination that was used in the 2020 F2 races, at Bahrain 2022, and in this year's in-season test.
Formula 3 will use white-banded hard tyres (x3 sets) for round three of the season, plus a set of yellow-walled mediums carried over from Imola for use in Free Practice.
For more information about Pirelli's Formula 1 tyres, visit pirelli.com.