What tyres will the teams and drivers have for the 2023 Australian Grand Prix?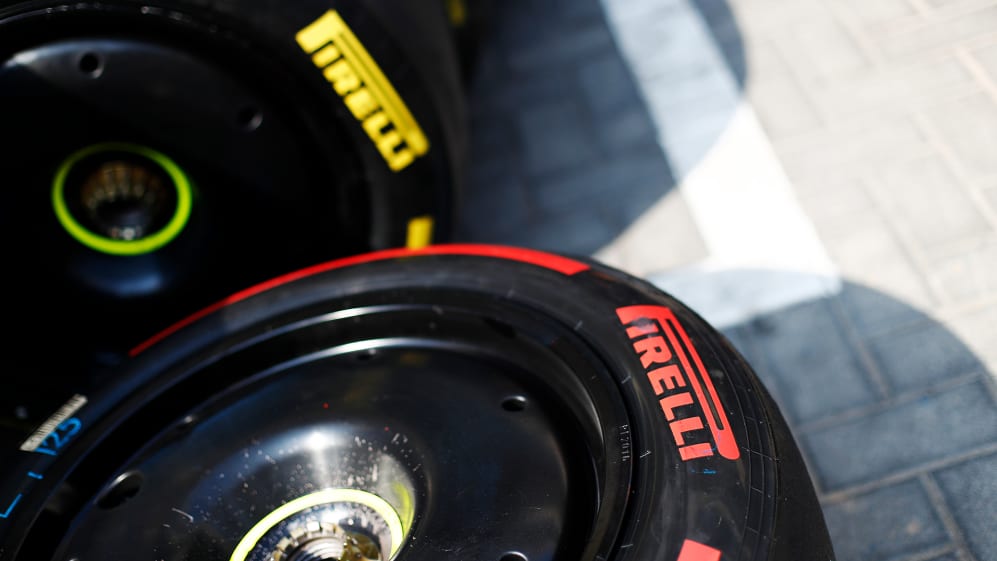 Pirelli have announced which tyres they will be bringing to this weekend's Australian Grand Prix – matching the choice of compounds seen last time out in Jeddah.
F1's official tyre suppliers have six slick compounds in their range, as opposed to the five from last year, covering the softest C5 tyre to the hardest C0, after a product expansion over the winter.
IT'S RACE WEEK: 5 storylines we're excited about ahead of the Australian Grand Prix
Last year, Pirelli opted to bring the unusual mix of the C2, C3 and C5 tyre to Melbourne, but for this season's race, they have nominated the same C2, C3 and C4 tyre compounds that were given to the teams at the Saudi Arabian Grand Prix.
The teams will have two sets of hard tyres (marked white), three sets of medium tyres (yellow) and eight sets of soft tyres (red) per car, as well as the intermediates (green) and wets (blue) if required.
"We've made the same tyre choice as we did back in 2019 for the Australian Grand Prix. Following a two-year absence from the calendar due to the Covid pandemic, we went for a gap in the nominated compounds last year: selecting the C2, C3 and then the softest C5 compound," said Pirelli's Motorsport Director Mario Isola.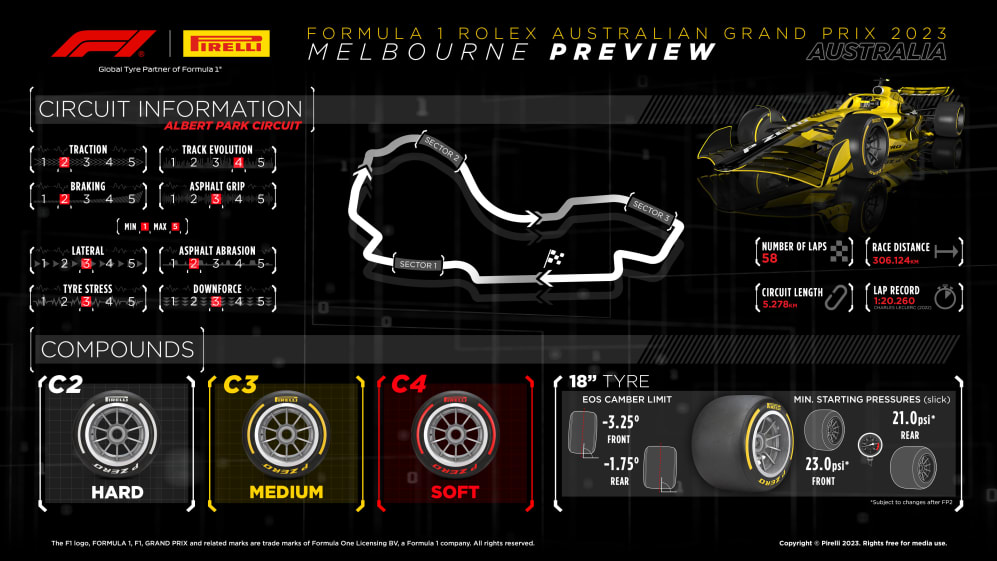 "That race was a one-stopper won by Ferrari's Charles Leclerc, with all the teams using the hard and the medium tyre, while the soft was just used for qualifying. This weekend, the teams will have the C2, C3, and C4 at their disposal, which means that they have more options for the race in terms of strategy: on paper at least.
"We're expecting a high degree of track evolution throughout the weekend, as is normally the case in Melbourne, while the energy demands on the tyres are about average for the season. It's a flowing track with corners that are faster following last year's modifications, which benefit overtaking as well as the overall spectacle."
WATCH: Ricciardo back behind the wheel with Red Bull for epic Australian road trip
Albert Park will also play host to the Formula 2 and 3 races this weekend, and Pirelli have nominated the yellow medium tyre and red soft tyre for the F2 action and the zero white hard tyre for F3.
For more information about Pirelli's Formula 1 tyres, visit pirelli.com.