What tyres will the teams and drivers have for the 2023 Bahrain Grand Prix?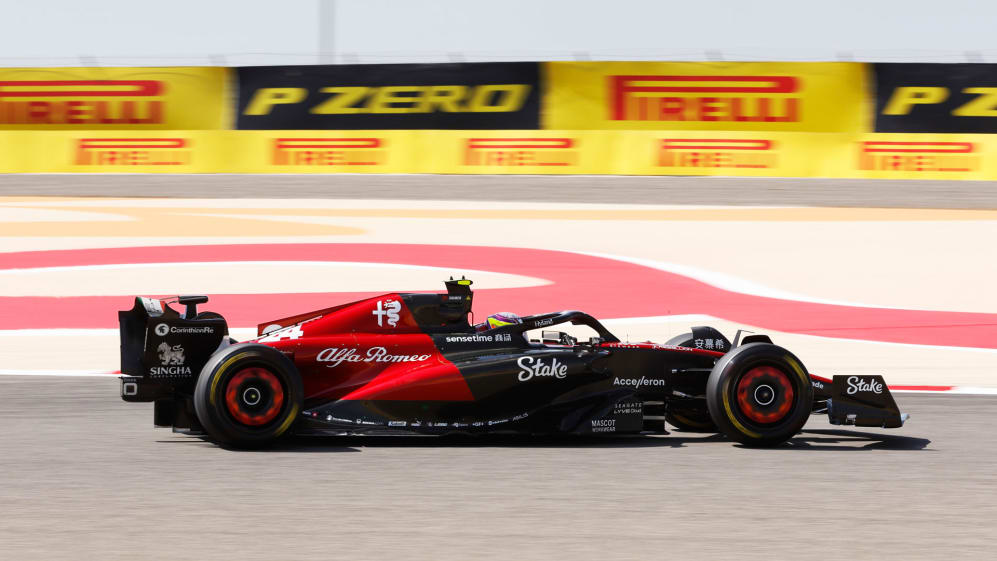 The 2023 Formula 1 season is here, and it begins with this weekend's Bahrain Grand Prix on March 3-5 – where Pirelli's new C1 tyre makes its debut.
This year, Pirelli have six available compounds ranging from the hardest C0 (the C1 tyre in 2022) up to the softest C5. The new C1 compound slots between the C0 and C2, which is unchanged from 2022.
BUXTON: Why 2023 has all the ingredients to be an outstanding F1 season
In the Bahrain Grand Prix, the C1 will be the white-banded hard tyre, C2 will be the yellow-banded medium tyre and C3 will be the red-banded soft tyre. Teams will have two sets of hards, three sets of mediums and eight sets of softs per car plus intermediates and wets if needed.
"The first race of the championship will be an important test bench to validate all the development work we have carried out last year, which allowed us to further improve the structure of the tyres and introduce a new compound," said Pirelli's Motorsport Director Mario Isola.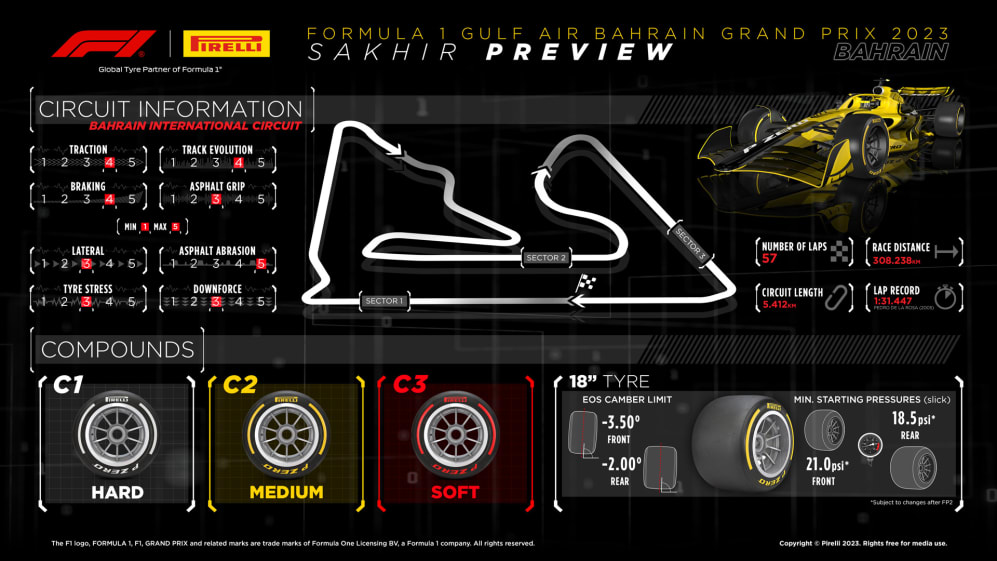 "Our latest C1 will make its debut at Sakhir: an entirely new compound based on last year's C2, which allows us to reduce the performance gap between the harder compounds in the range. We expect it to be a valid option for the race this weekend as well. The 'undercut' is often pivotal to the Bahrain Grand Prix, so it will be interesting to see how the teams make use of this new element in the trio of compounds that are nominated for Sakhir."
Pirelli pointed out that the Bahrain International Circuit features "some of the most abrasive asphalt of the year" and temperatures can reach 45 degrees Centigrade durign the day and drop by at least 15 degrees C by sunset, while wind and sand from the surrounding desert can also affect grip.
Formula 2 and Formula 3 also support the F1 action this weekend.
For more information about Pirelli's Formula 1 tyres, visit pirelli.com.