What tyres will the teams and drivers have for the 2023 Miami Grand Prix?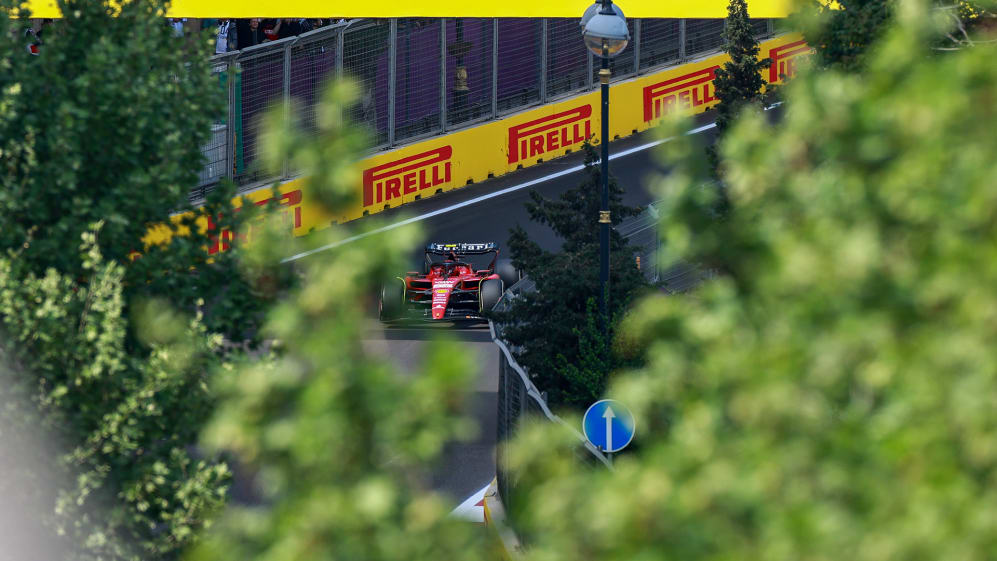 F1 travels directly from Azerbaijan to the United States for the second edition of the Miami Grand Prix, with tyre supplier Pirelli explaining their compound choices.
Pirelli have brought the C2, C3 and C4 compounds – from the middle of their range – to the Miami International Autodrome this weekend, the same as their nominations for Saudi Arabia and Australia.
IT'S RACE WEEK: 5 storylines we're excited about ahead of the Miami Grand Prix
The teams will have two sets of hard tyres (marked white), three sets of medium tyres (yellow) and eight sets of soft tyres (red) per car, plus intermediates (green) and wets (blue) if needed.
"This weekend, Formula 1 will race in Miami for the first of three rounds in the United States on this year's calendar, along with the now-traditional event in Austin and the much-awaited race in Las Vegas," said Pirelli Motorsport Director Mario Isola.
"It is not the first time that the championship has had three Grands Prix take place in the US in the same year, but never before have we seen our sport make such an impact with the American public, and this is largely thanks to the commitment made by Liberty Media.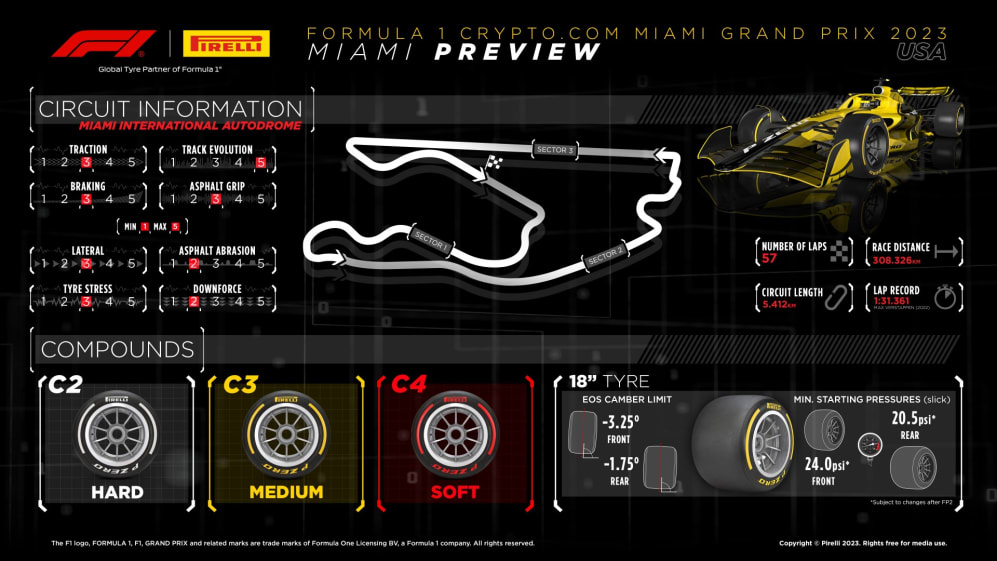 "In the first race held on the track around the Hard Rock Stadium last year, the tyres behaved as expected on asphalt which had rather particular characteristics, above all due to a very high 'micro-roughness'.
"We know that the track has now been completely resurfaced and we will have to check during the usual inspection that precedes the start of the weekend if there will be any significant changes in its characteristics.
NEED TO KNOW: The most important facts, stats and trivia ahead of the 2023 Miami Grand Prix
"The Miami track requires average downforce levels, as it features a wide variety of corners but also a very long straight.
"We have brought the middle tyres in the range (C2, C3, and C4), also due to the fact that we can expect very high temperatures: last year the asphalt reached almost 60°C."
For more information about Pirelli's F1 tyres, visit pirelli.com.