Feature
What tyres will the teams and drivers have for the 'Outer Loop' Sakhir Grand Prix?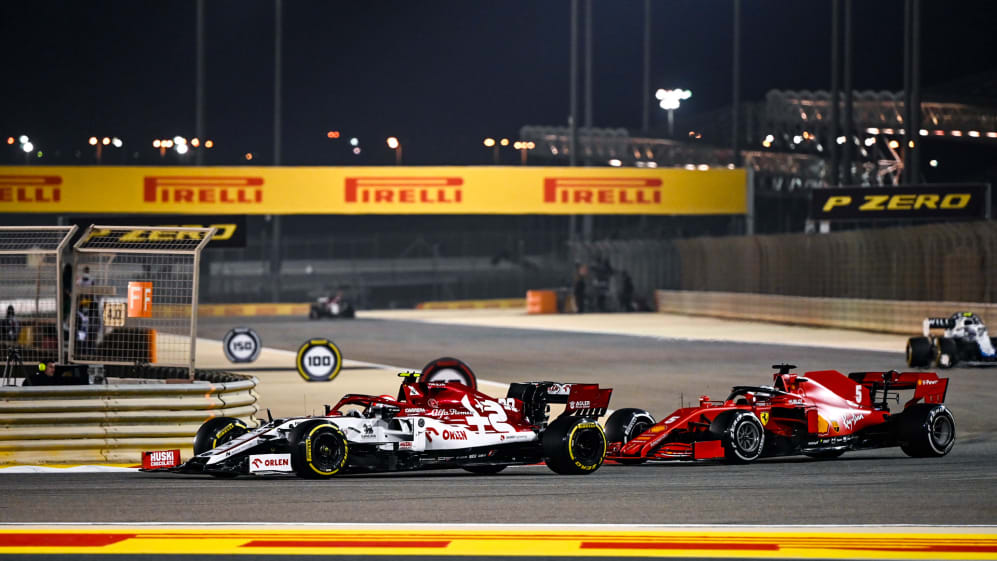 Pirelli have announced which tyres they will bring for the Sakhir Grand Prix on Bahrain's 'Outer Loop' circuit this weekend.
Bahrain hosts a second race of the season but this one takes place on unfamiliar territory, on a different configuration of the Bahrain International Circuit. This rapid blast through the desert sends drivers darting around the Outer Loop of the circuit in a lap that will take less than a minute to complete, at a predicted average speed of 230km/h, according to Pirelli.
WATCH: Exclusive – Hot lap of Bahrain's Outer Track layout that will be used for the Sakhir GP
As in the Bahrain Grand Prix, the middle compounds will be used for the Sakhir Grand Prix – C2, C3, and C4 tyres. However, tyre pressures will be increased for the Sakhir GP.
"Perhaps the most interesting challenge will be the Sakhir Grand Prix, as it's not like any other circuit where we have raced before: even though it uses about half of the standard Grand Prix track," said Pirelli's head of F1 and car racing, Mario Isola.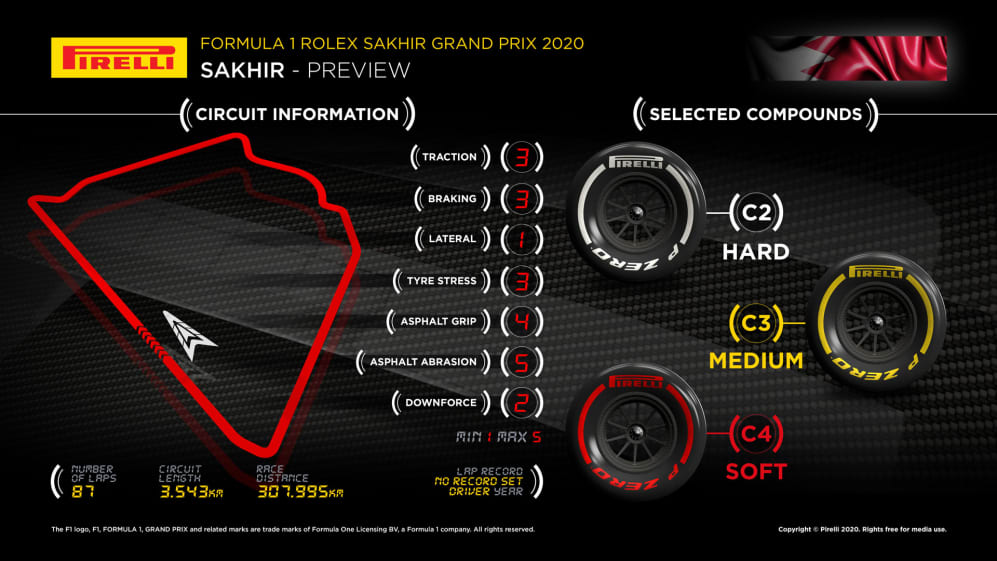 "While there's some simulation data already, we need to wait for real data from free practice to understand the exact effect on wear, degradation, and therefore strategy. On top of that, we're bringing tyres that are a step softer than last year, which open up more opportunities in terms of strategy."
The tyres are a step softer than they were for the 2019 Bahrain Grand Prix, to avoid a one-stop contest. Unlike last weekend's Bahrain GP, no 2021 Pirelli tyres will be tested in practice for the Sakhir GP.
For the Formula 2 finale - being held this weekend in Bahrain - white-banded hard compounds will be used alongside red-banded soft compounds (rather than hards and mediums last weekend). An F2 test will be held after the F2 finale.