What tyres will the teams and drivers have for the second F1 Sprint and Italian Grand Prix?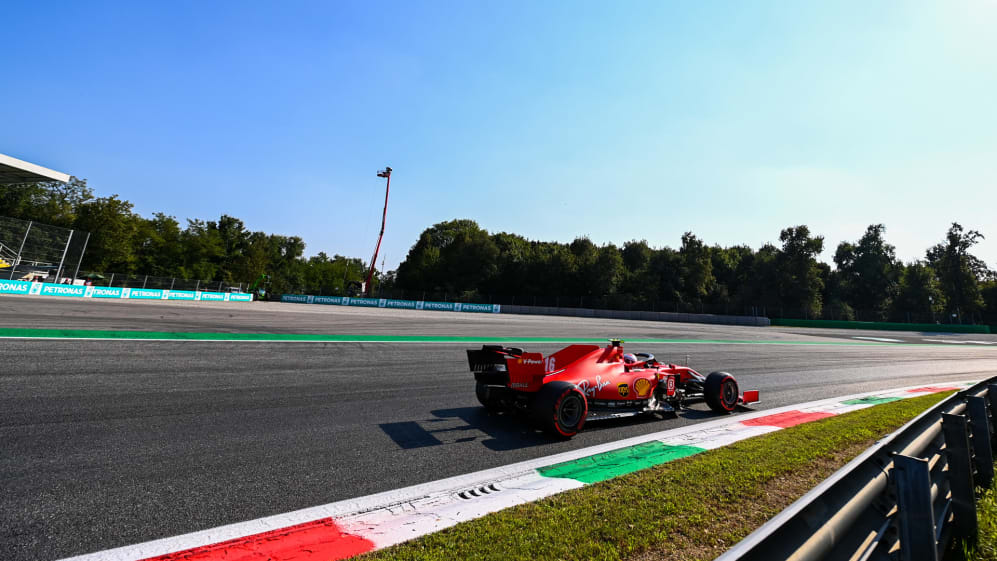 Formula 1's triple-header ends with the Italian Grand Prix at Monza on a weekend that also includes the second F1 Sprint event. Here are the Pirelli tyre allocations for Round 14 of the 2021 season.
The Temple of Speed demands power and poise from the drivers, with low-downforce packages the order of the day in terms ofcar setup. With Max Verstappen just three points ahead of Lewis Hamilton, we could be set for a scintillating battle at Monza.
READ MORE: Why Mercedes chose to promote Russell for 2022 – and the impact it has on the driver market
Pirelli have allocated two C2 (hards), four C3 (mediums) and six C4 (soft) tyre sets and, rather than the usual 13 sets of tyres, there will be 12 owing to the F1 Sprint – only the soft tyre to be used during Friday qualifying while there's a free choice of tyres for Sunday's Italian Grand Prix.
"We have seen from the past that a number of different strategies are possible at Monza, and with sprint qualifying adding another big variable into the mix, the teams are forced to re-think their entire tyre strategy for the weekend," explained Pirelli's Head of F1 and Car Racing Mario Isola.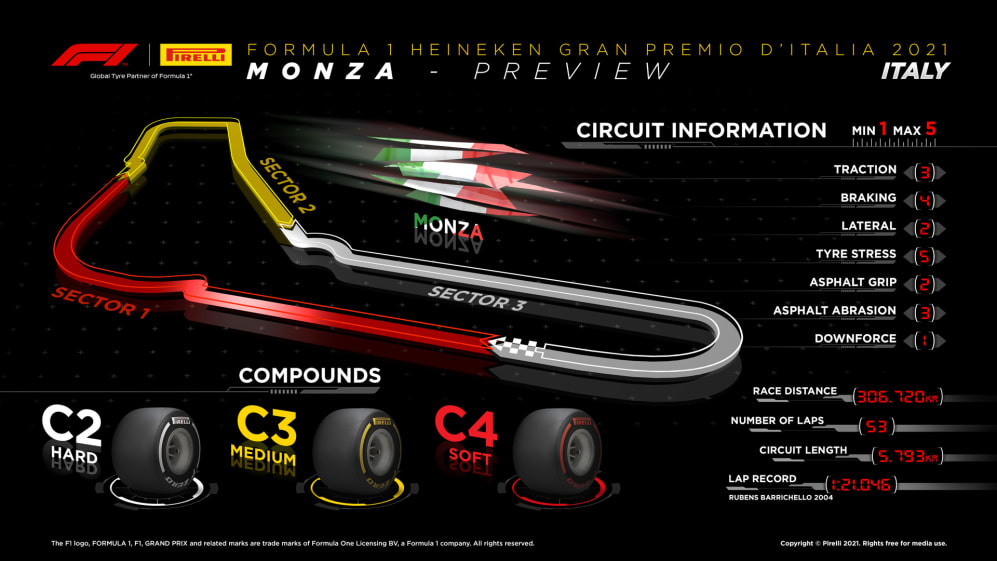 "It's a rear-limited circuit with the focus on traction, so the particular challenge is to stop the rear tyres from sliding and overheating too much, as the low-downforce set up means that there is not much pushing them into the ground. The weather plays a part as well, as this issue is emphasised if temperatures are higher."
Round 5 of the Formula 2 championship takes place at Monza this weekend with the yellow-striped medium (four sets) and red-striped soft (two sets) nominated for the first and only time this season.
Pirelli's 2022 18-inch tyre test programme concludes after Monza, with Alpine to use intermediate and wet tyres at Magny-Cours in France.