What's the weather forecast for the 2021 French Grand Prix?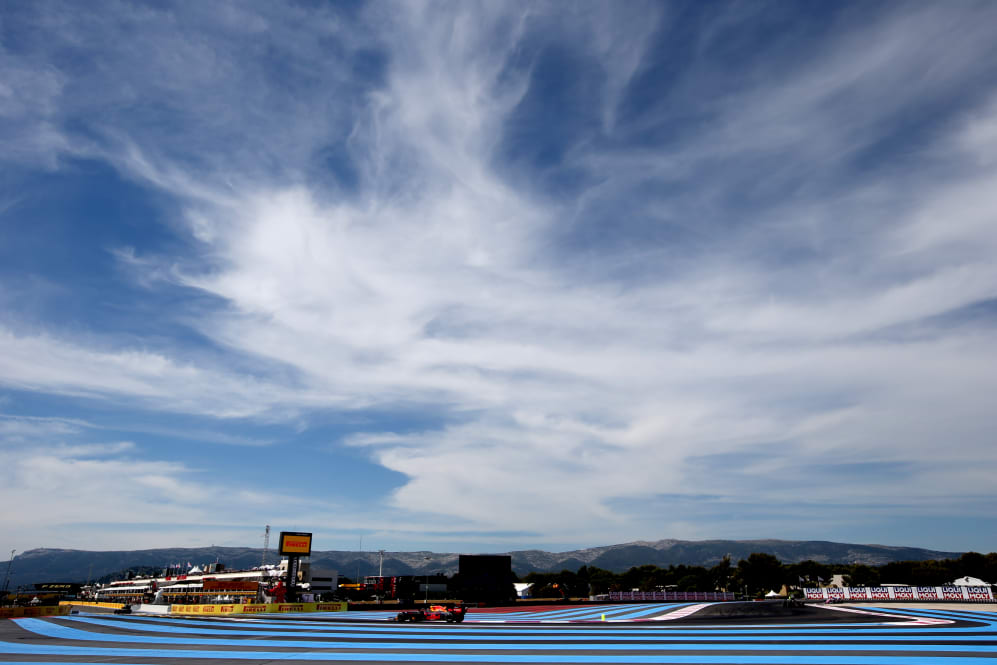 Le Castellet's tri-colour circuit returns to the calendar to host the 2021 French Grand Prix this weekend, but what does the weather forecast look like?
Seven different circuits have hosted the French Grand Prix but this weekend it'll return to Paul Ricard after a year's hiatus thanks to the global pandemic. Esteban Ocon and Pierre Gasly - and the Alpine team - finally have their home Grand Prix back.
WATCH: Relive the 2019 French GP
Will the mistral wind keep the drivers on their toes down the straights of the Circuit Paul Ricard - and will the French GP be hit by rain?
While there is a very slight chance of rain for the Grand Prix itself, high temperatures and gusts of wind are expected for 2021's return to Paul Ricard. Find the full forecast below.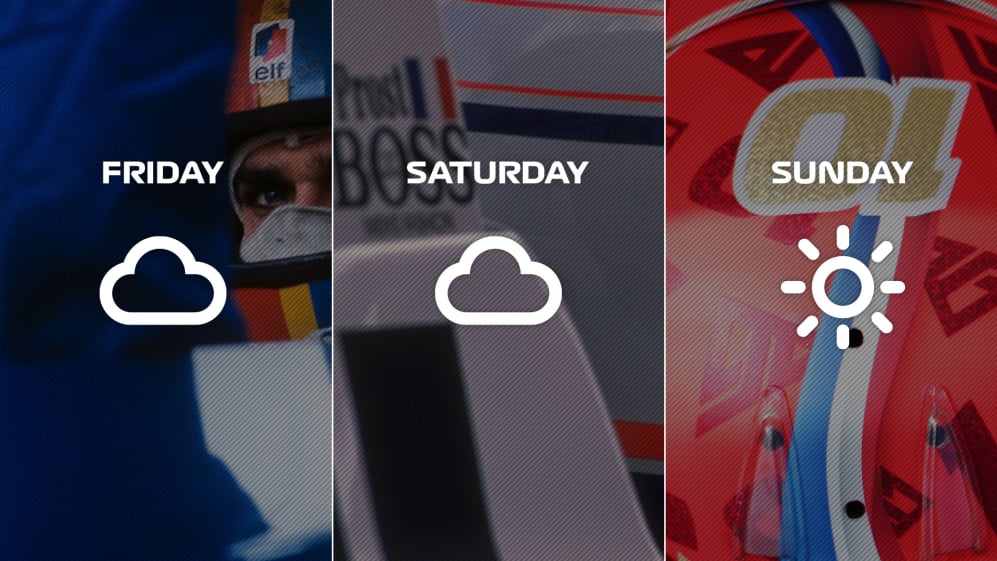 2021 French Grand Prix weather forecast
FRIDAY, JUNE 18 – FP1 AND FP2 WEATHER
Conditions: Partly cloudy with high-level clouds. Dry all day long. Significant easterly wind with gusts up to 50-55 km/h.
Maximum temperature expected: 29 Celsius
Chance of rain: 0%
SATURDAY, JUNE 19 – FP3 AND QUALIFYING WEATHER
Conditions: A mix of sunny spells and high-level clouds. Dry for the sessions. Gusty easterly wind. Gusts up to 45 km/h.
Maximum temperature expected: 31 Celsius
Chance of rain: <20%
SUNDAY, JUNE 20 – RACE WEATHER
Conditions: Cloudy with a veil of high-level clouds. Slight chance of showers for the Race. Increasing chance of rain in the evening. Gusty southeasterly wind with gusts up to 40-45 km/h for the race.
Maximum temperature expected: 30 Celsius
Chance of rain: 20%