What's the weather forecast for the 2021 Styrian Grand Prix at the Red Bull Ring?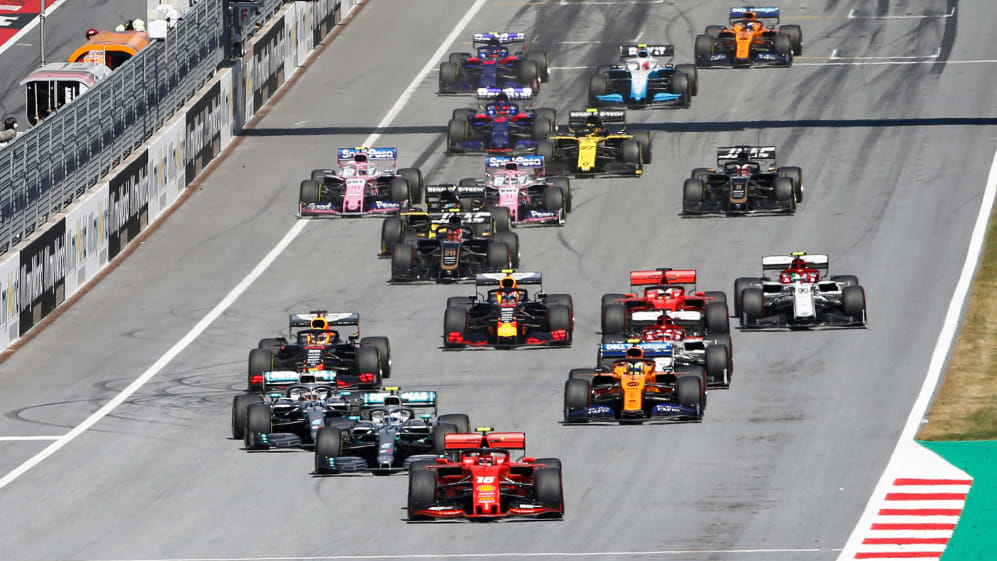 The Styrian Grand Prix returns this weekend and we have the weather forecast for the free practice, race and qualifying sessions.
The Styrian round is the first of two at the Red Bull Ring this season, and we have a mighty title scrap on our hands as Lewis Hamilton trails Max Verstappen by 12 points and Mercedes are 37 points behind the home team Red Bull.
But will it be rain or shine in Spielberg this weekend?
The forecast, below, is looking increasingly adverse with showers expected throughout the weekend and a decent chance of rain on race day. Scroll down for the full forecast.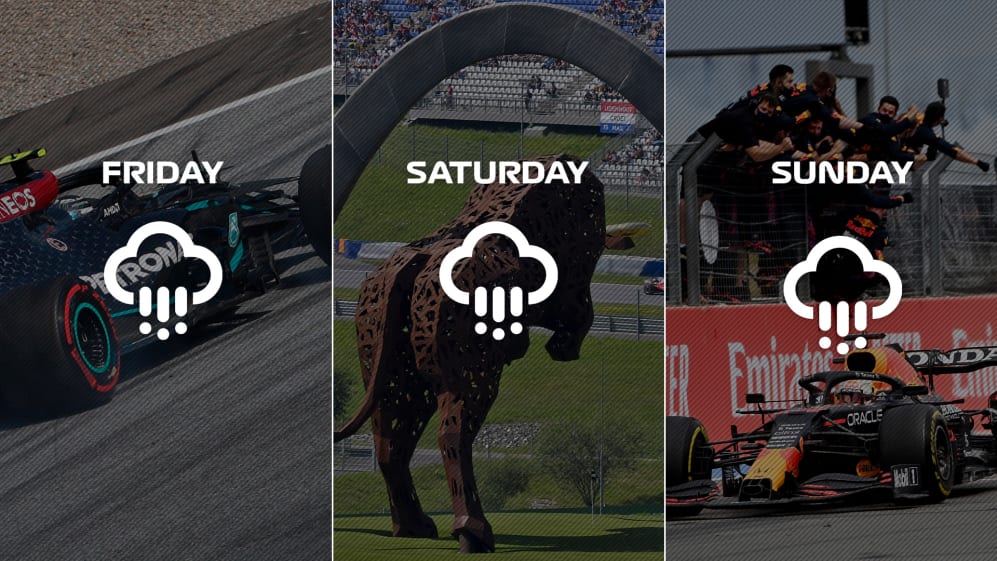 2021 Styrian Grand Prix weather forecast
FRIDAY, JUNE 25 – FP1 AND FP2 WEATHER
Conditions: Partly cloudy and quickly unsettled from the middle morning to the evening. The chance of thundery showers will increase from noon. FP2 could be wet.
Maximum temperature expected: 25 Celsius
Chance of rain: 40%
SATURDAY, JUNE 26 – FP3 AND QUALIFYING WEATHER
Conditions: Sunny spells during the morning followed by another unsettled afternoon. Low chance of rain for FP3, increasing to moderate for qualifying.
Maximum temperature expected: 22 Celsius
Chance of rain: 40%
SUNDAY, JUNE 27 – RACE WEATHER
Conditions: Unsettled with a moderate chance of rain for the race.
Maximum temperature expected: 21 Celsius
Chance of rain: 40%