What's the weather forecast for the 2022 Italian Grand Prix?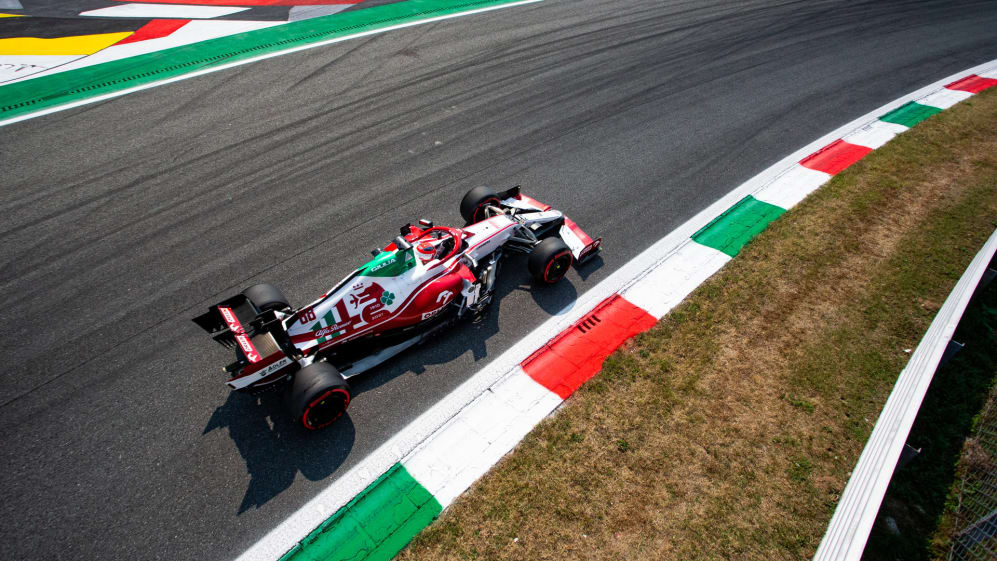 The drivers are heading to Monza for Round 16 of the 2022 season as we get set for this weekend's Italian Grand Prix. But what weather conditions can the team's expect for the race?
Max Verstappen comes into the weekend with a 109-point lead over team mate Sergio Perez and Ferrari driver Charles Leclerc, who along with his team mate Carlos Sainz will be looking to seal the Scuderia's first win at their home race since 2019, as well as the team's 20th Italian Grand Prix victory.
TECH TUESDAY: Why was Red Bull's pace advantage cut so dramatically at Zandvoort?
Daniel Ricciardo won last year's race, leading team mate Lando Norris home for a shock McLaren one-two to seal the papaya team's first win since 2012.
While the forecast shows that the weather conditions are likely to be clear for the most part, there is a chance of rain on all three days. Scroll down for a detailed weather forecast.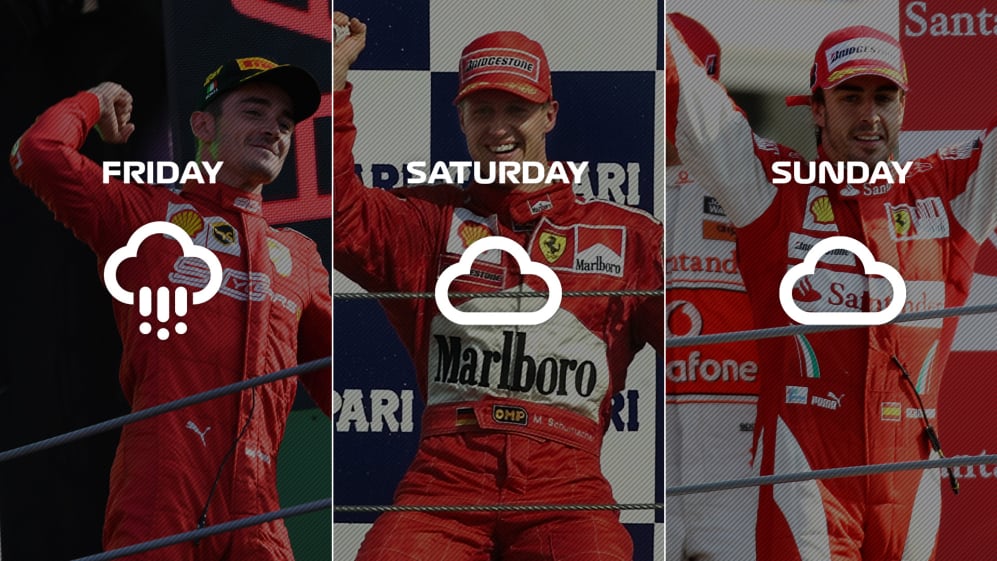 2022 Italian Grand Prix weekend weather forecast
FRIDAY, SEPTEMPER 9 – FP1 AND FP2 WEATHER
Conditions: Cloudy with a significant chance of thundery showers in the morning. Improvement expected by midday. Becoming mostly sunny with a decreasing chance of showers in the afternoon. FP1: 22°C // FP2: 24°C. Light southwesterly wind.
Maximum temperature expected: 24 Celsius
Minimum temperature expected: 17 Celsius
Chance of rain: 60%
SATURDAY, SEPTEMBER 10 – FP3 AND QUALIFYING WEATHER
Conditions: Partly cloudy in the morning. Dry and mostly sunny conditions for the sessions. FP3: 24°C // Q: 26°C. Light southerly wind in the afternoon.
Maximum temperature expected: 26 Celsius
Minimum temperature expected: 15 Celsius
Chance of rain: <20%
SUNDAY, SEPTEMBER 11 – RACE WEATHER
Conditions: Partly cloudy in the morning. Dry and sunny conditions in the afternoon. RACE: 26°C. Light southerly wind.
Maximum temperature expected: 17 Celsius
Minimum temperature expected: 15 Celsius
Chance of rain: <20%