What's the weather forecast for the 2023 Canadian Grand Prix?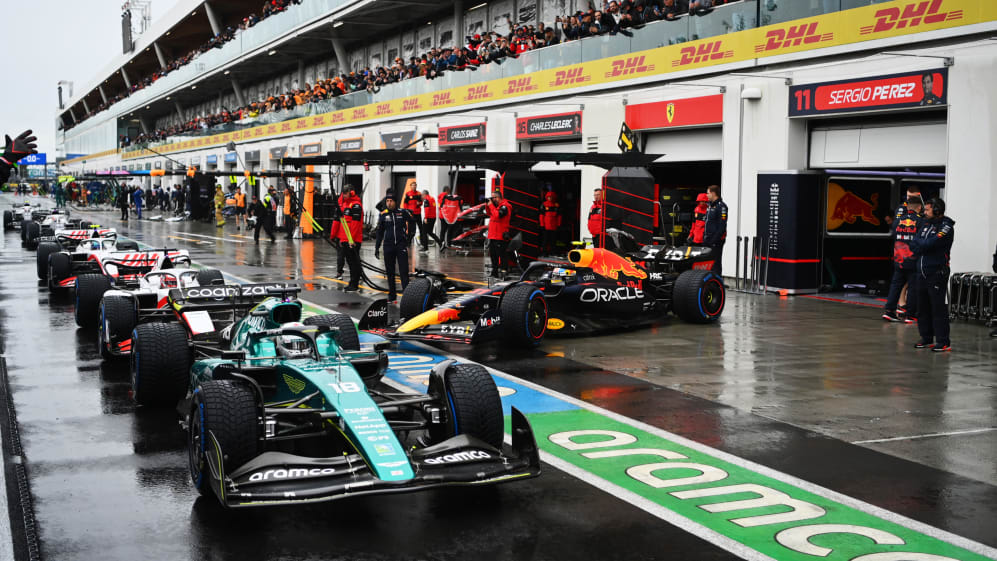 Formula 1 heads to North America for the Canadian Grand Prix at the famous Circuit Gilles Villeneuve. But what weather conditions can the teams and their drivers expect to be greeted by this weekend?
Max Verstappen comes into this weekend having won three races on the bounce, and he currently sits at the top of the drivers' championship with 170 points – 53 points ahead of his nearest rival and team mate Sergio Perez.
NEED TO KNOW: The most important facts, stats and trivia ahead of the 2023 Canadian Grand Prix
Verstappen won last year's race in Montreal and will be looking to repeat the same trick this weekend, but will expect to come under pressure from Perez, as well as the likes of Mercedes, Aston Martin, Ferrari, and Alpine.
However, the drivers could be in for a challenging weekend with the weather forecast showing that there is a high chance of rain on all three days of action in Montreal. For a more detailed forecast, scroll down.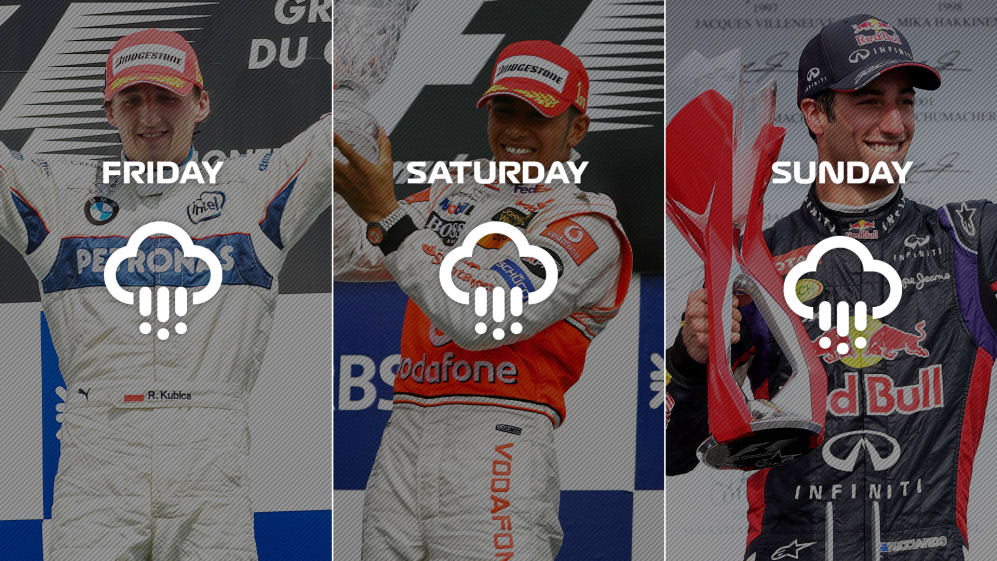 2023 Canadian Grand Prix weekend weather forecast
FRIDAY, JUNE 16 – FP1 AND FP2
Conditions: Expected to be a dry morning but expect an unsettled afternoon with rain highly likely to fall in FP2. FP1: 22°C // FP2: 20°C
Maximum temperature expected: 22 Celsius
Minimum temperature expected: 14 Celsius
Chance of rain: 60%
SATURDAY, JUNE 17 – FP3 AND QUALIFYING
Conditions: A cloudy and rainy day expected with a chance of intense showers along with light winds at various times. FP3: 17°C // Q: 19°C
Maximum temperature expected: 20 Celsius
Minimum temperature expected: 14 Celsius
Chance of rain: 80%
SUNDAY, JUNE 18 – RACE WEATHER
Conditions: Sunday is expected to be much improved but expect a mix of showers and some sunny spells throughout the day. RACE: 23°C
Maximum temperature expected: 23 Celsius
Minimum temperature expected: 14 Celsius
Chance of rain: 40%