What's the weather forecast for the 2023 Dutch Grand Prix?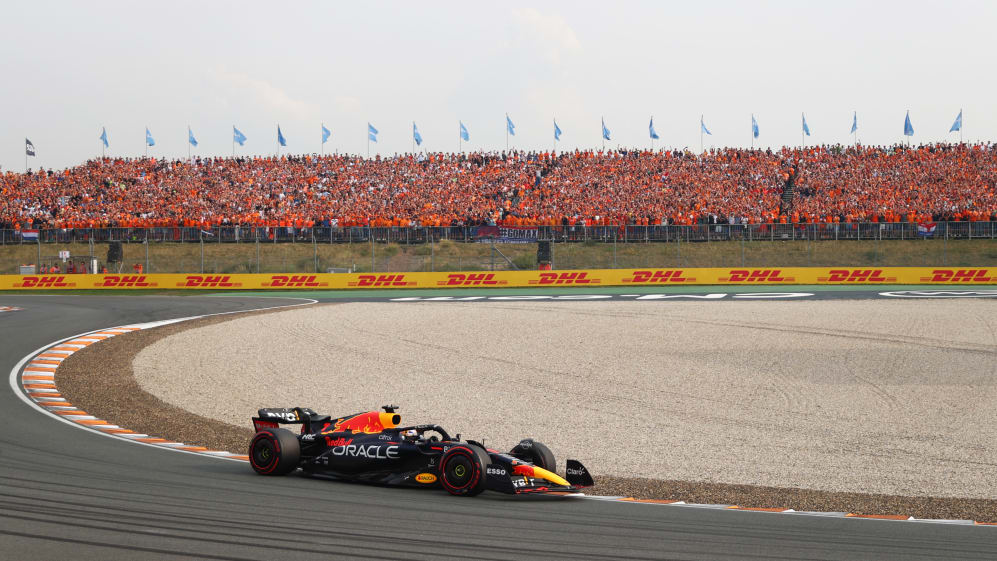 Formula 1 is set to get going again as the second half of the season gets under way in Zandvoort following the summer break. But what weather conditions can the drivers and their teams expect to be greeted by ahead of the Dutch Grand Prix.
Max Verstappen arrives at his home race with a 125-point lead in the drivers' championship. Verstappen's Red Bull team also hold a sizeable 256-point advantage over nearest challengers Mercedes in the constructors' standings.
THIS WEEK IN F1: 10 quiz questions on all the F1 news ahead of the Dutch Grand Prix
Verstappen has also won from pole position at the last two races in Zandvoort and will be looking to make it three in a row this weekend. But on a short, narrow track, could a rival scupper his plans of an 11th victory of the season this weekend?
The weather this weekend makes for mixed readings with the radar showing that there is a chance of rain on each day of running in Zandvoort. For a much more detailed forecast scroll down below.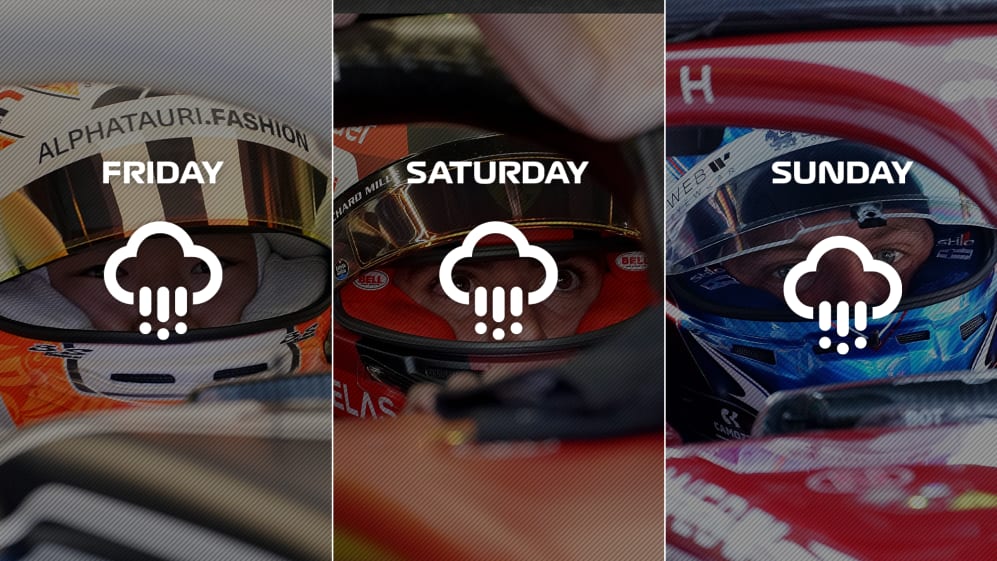 2023 Dutch Grand Prix weekend weather forecast
FRIDAY, AUGUST 25 – FP1 AND FP2
Conditions: Mostly cloudy throughout the day but there is a chance of one or two light showers in the morning. FP1: 19°C // FP2: 20°C
Maximum temperature expected: 20 Celsius
Minimum temperature expected: 17 Celsius
Chance of rain: 40%
SATURDAY, AUGUST 26 – FP3 AND QUALIFYING
Conditions: Mostly cloudy to overcast in the morning with a moderate chance of light showers. Although things will become clearer in the afternoon with large sunny spells. FP3: 17°C // Q: 18°C
Maximum temperature expected: 19 Celsius
Minimum temperature expected: 15 Celsius
Chance of rain: 40%
SUNDAY, AUGUST 27 – RACE WEATHER
Conditions: A mixture of clouds and sunny spells with a moderate chance of light showers in the morning. Gusts of wind up to 40kph possible during the race. RACE: 18°C
Maximum temperature expected: 18 Celsius
Minimum temperature expected: 14 Celsius
Chance of rain: 40%