What's the weather forecast for the 2023 Japanese Grand Prix?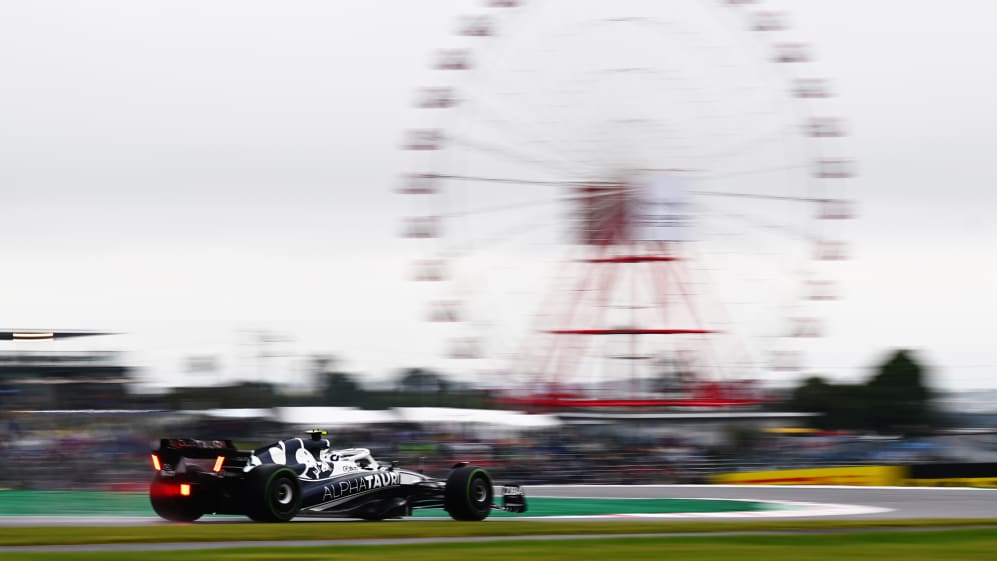 Formula 1 drivers and teams are getting ready for action as the historic Suzuka circuit plays host to the Japanese Grand Prix, but what weather conditions can they expect to be greeted by?
Max Verstappen and Red Bull's winning runs may have come to an end last time out in Singapore, but both still hold comfortable championship leads heading into this weekend's event, and Red Bull have another, clearer chance of wrapping up the constructors' crown.
IT'S RACE WEEK: 5 storylines we're excited about ahead of the 2023 Japanese Grand Prix
While rain is expected to play a role on Friday, it looks set to be dry and sunny on Saturday and Sunday. For a more detailed look at the weather forecast, check out the graphic and information below…
2023 Japanese Grand Prix weekend weather forecast
FRIDAY, SEPTEMBER 22 – FP1 AND FP2
Conditions: A rainy front is expected to cross the region overnight (less than 5mm rainfall). Light scattered showers are possible in the morning and until midday, with partly cloudy and dry conditions likely in the afternoon. FP1: 27°C // FP2: 28°C
Maximum temperature expected: 29 Celsius
Minimum temperature expected: 23 Celsius
Chance of rain: 60%
SATURDAY, SEPTEMBER 23 – FP3 AND QUALIFYING
Conditions: Dry and sunny conditions expected all day with a light-to-moderate northwesterly wind. FP3: 26°C // Q: 28°C
Maximum temperature expected: 29 Celsius
Minimum temperature expected: 22 Celsius
Chance of rain: 20%
WATCH: Five great Japanese Grand Prix battles from the F1 archive
SUNDAY, SEPTEMBER 24 – RACE WEATHER
Conditions: Fair weather and mostly sunny and dry conditions likely with a light-to-moderate southerly wind in the afternoon. RACE: 28°C
Maximum temperature expected: 29 Celsius
Minimum temperature expected: 22 Celsius
Chance of rain: 20%