What's the weather forecast for the 2023 Mexico City Grand Prix?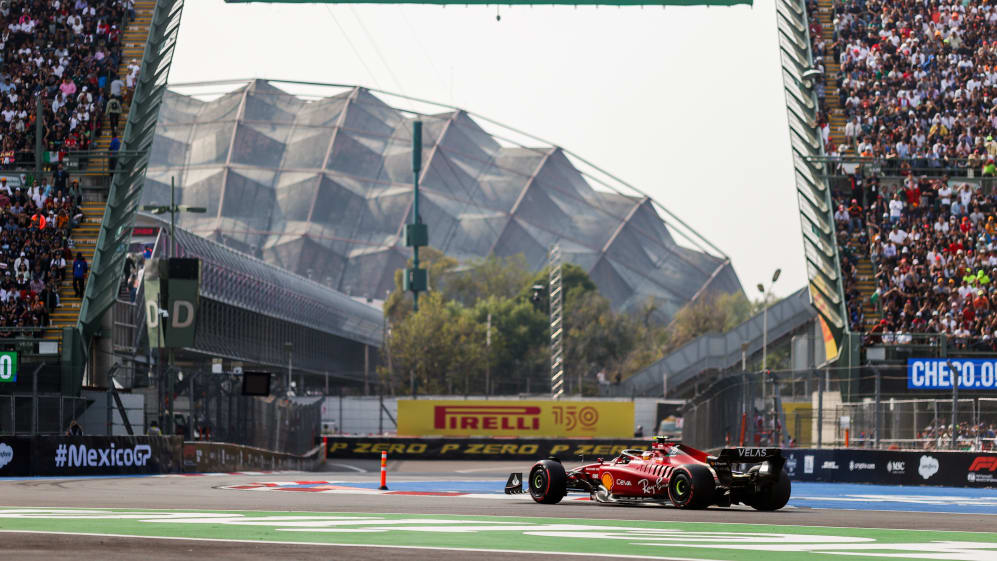 The Mexico City Grand Prix gets underway this weekend as the drivers prepare to go racing for the second of three back-to-back races, but what weather conditions can they expect to be greeted by?
Max Verstappen comes into the weekend having won 15 races so far this year in what has been a dominant championship-winning campaign. He has also won a record four times in Mexico – including at the last two events in 2021 and 2022 – and he will be looking to add to his tally this weekend.
PADDOCK INSIDER: Mexico is a special weekend for Perez – but it's also important for his Red Bull future
His team mate, Sergio Perez, will also be looking to win in front of his home crowd for the first time. As well as that he will be hoping to extend his 39-point gap to Lewis Hamilton for second in the drivers' championship.
Last year's race saw Verstappen take a dominant win ahead of Hamilton and Perez, so will we see the same podium this year? Or can George Russell, along with either or both drivers at McLaren and Ferrari make their way into the top three?
It is expected to be hot and humid in Mexico but there is a chance of rain on all three days of action. However, for a more detailed forecast, scroll down below.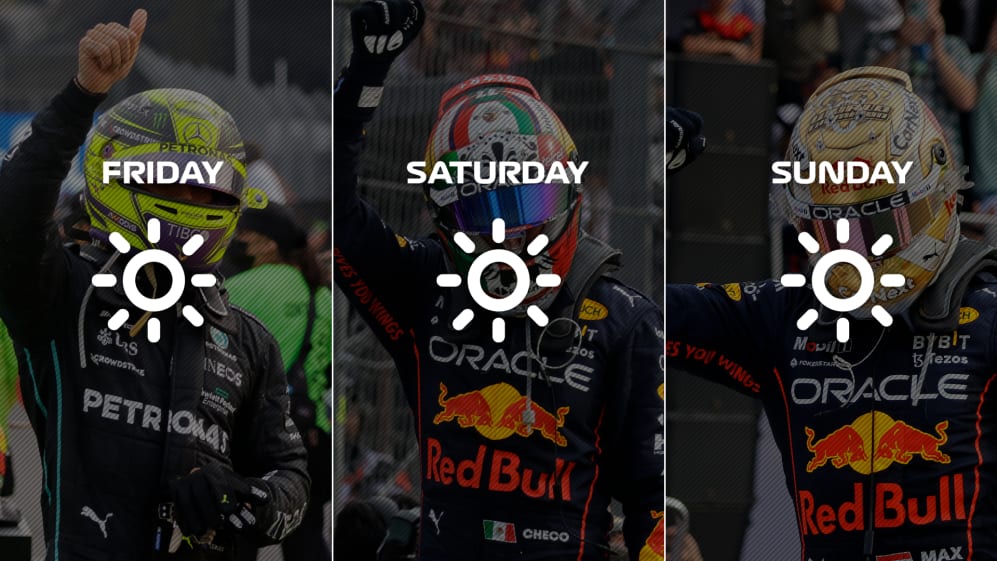 2023 Mexico City Grand Prix weekend weather forecast
FRIDAY, OCTOBER 27 – FP1 AND FP2
Conditions: Cloudy at sunrise but sunny in the morning although there is an increasing chance of rain in the afternoon. FP1: 22°C // FP2: 25°C
Maximum temperature expected: 25 Celsius
Minimum temperature expected: 14 Celsius
Chance of rain: 40%
SATURDAY, OCTOBER 28 – FP3 AND QUALIFYING
Conditions: Sunny at first then becoming partly cloudy with a small chance of rain at the end of the day. FP3: 23°C // Q: 26°C
Maximum temperature expected: 26 Celsius
Minimum temperature expected: 11 Celsius
Chance of rain: 20%
SUNDAY, OCTOBER 29 – RACE WEATHER
Conditions: Same kind of weather as previous days but with a mix of clouds and sunny spells. A small chance of rain in the afternoon. RACE: 26°C
Maximum temperature expected: 26 Celsius
Minimum temperature expected: 12 Celsius
Chance of rain: 10%