What's the weather forecast for the 2023 Singapore Grand Prix?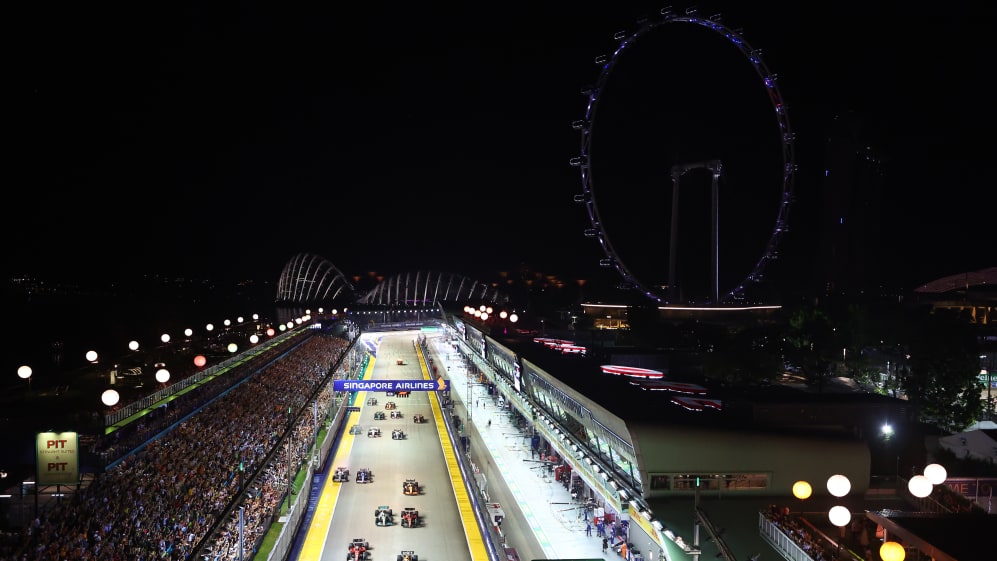 The drivers and their teams are getting set to go racing at the Marina Bay circuit to contest this weekend's Singapore Grand Prix. But what weather conditions can they expect to be greeted by as they prepare for the action to get going?
Max Verstappen currently holds a 146-point lead over his team mate, Sergio Perez, in the championship, and a victory this weekend will see him take one more step towards a third consecutive drivers' title.
IT'S RACE WEEK: 5 storylines we're excited about ahead of the 2023 Singapore Grand Prix
However, Verstappen has never won in Singapore, while Perez did win last year's wet race. The Red Bull pair have won all 14 races so far this year, but could the tight and twisty nature of the circuit help one of their rivals topple the duo's hopes this weekend?
The weather radar this weekend once again predicts a chance of rain hitting the track on all three days. But for a more detailed look at the forecast scroll down below…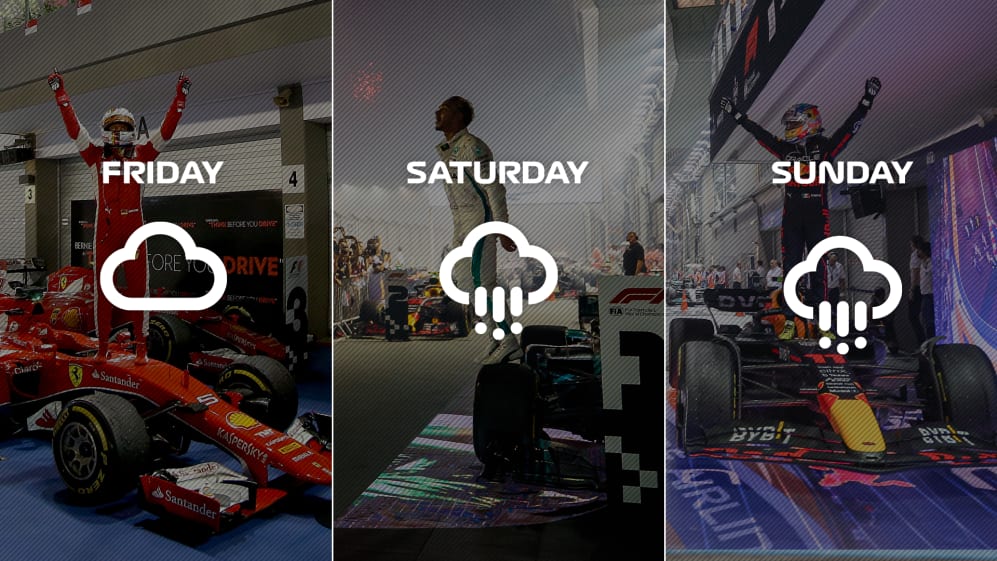 2023 Singapore Grand Prix weekend weather forecast
FRIDAY, SEPTEMBER 15 – FP1 AND FP2
Conditions: A chance of a shower or two during the day, with a light to moderate southerly wind. FP1: 32°C // FP2: 29°C
Maximum temperature expected: 33 Celsius
Minimum temperature expected: 16 Celsius
Chance of rain: 20%
SATURDAY, SEPTEMBER 16 – FP3 AND QUALIFYING
Conditions: More unsettled day than Friday. Partly cloudy with a moderate chance of thundery showers during the day. FP3: 30°C // Q: 29°C
Maximum temperature expected: 32 Celsius
Minimum temperature expected: 26 Celsius
Chance of rain: 40%
SUNDAY, SEPTEMBER 17 – RACE WEATHER
Conditions: A high chance of thundery and heavy showers during the day and towards the evening. RACE: 30°C
Maximum temperature expected: 32 Celsius
Minimum temperature expected: 26 Celsius
Chance of rain: 60%