Feature
IT'S RACE WEEK: 5 storylines we're excited about ahead of the 2023 Singapore Grand Prix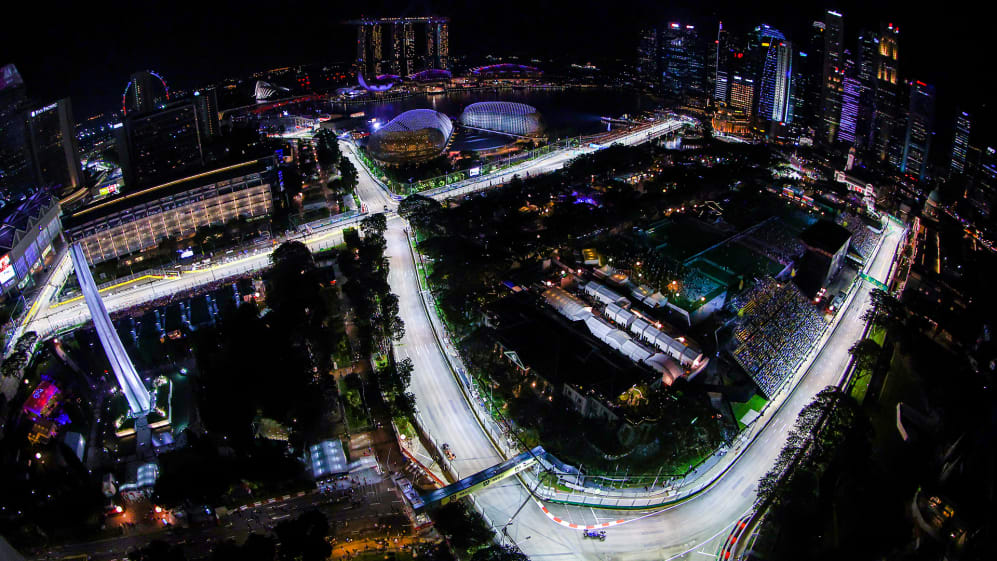 Eight rounds of the 2023 season remaining and it's time for the flyaways to start once again with a stunning double-header in Singapore and Japan. There's plenty to talk about as well after stepping off the plane so here are some of the topics expected to be doing the rounds at at Marina Bay.
Another challenge to Red Bull?
The run of wins for Max Verstappen and Red Bull continued in Monza last time out, but they were both made to work hard for it, particularly in the first part of the race. It was Ferrari taking the fight to the constructors' champions in Italy, with Carlos Sainz on pole position and then leading the opening stages.
READ MORE: 'We just try to build the fastest car' – Horner hits back at suggestions RB19 is tailored to Verstappen over Perez
Ultimately, Red Bull's higher downforce level meant they could protect their tyres better than the Ferrari pair and went on to take a one-two, but immediately after the race Max Verstappen admitted Singapore is going to be "a little bit more difficult… it's not going to be the strongest weekend for us".
Given the overall strength of the RB19, it's almost a surprise to hear Verstappen talk down his chances a little, although he still expects to be firmly in the mix for victory. But Mercedes and Aston Martin will both be targeting stronger challenges than they could offer in Italy at a high downforce track that should suit their cars more, and the same goes for McLaren after their recent gains.
Could it be that Red Bull have to deal with multiple threats in Singapore?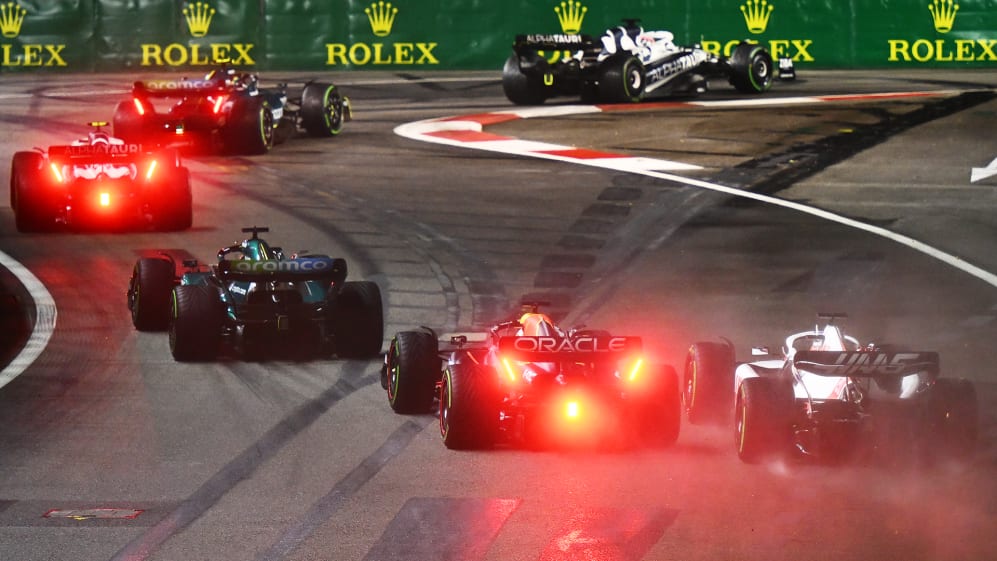 The intense battle for podiums
The beauty of that question above is that even if Red Bull retain an advantage over the rest of the field, the fight behind continues to be thrilling.
Ferrari gave fans exactly what they wanted by allowing their drivers to battle it out for the podium right until the chequered flag in Monza, and given there have been a number of occasions where there's only been one spot behind Red Bull up for grabs, it has become a coveted position.
HINCH'S HEROES: Hinch picks out his top performers from the Italian Grand Prix at Monza
But more than that, the constructors' championship battle is also hotting up, with Mercedes currently second in the standings but Ferrari closing the gap a little in Italy. Just 56 points now cover Mercedes, Ferrari and Aston Martin, with Ferrari scoring 27 alone last weekend.
McLaren's progress towards those three teams has stalled a little in the past two rounds as they now sit 102 points back of Aston Martin, but at many venues they still expect to be a threat across a race distance too.
Final driver market pieces
On Thursday at the Italian Grand Prix, Mercedes announced contract extensions for both of their drivers that tie them into the team until the end of the 2025 season and leaves very few seats unconfirmed for next year.
Zhou Guanyu at Alfa Romeo and Logan Sargeant at Williams are both yet to have their futures resolved as we head into September, and that can mean added scrutiny on their performances in the coming races while waiting for a decision to be made.
PADDOCK INSIDER: Why Mercedes opted to stick with Lewis Hamilton and George Russell
And as is often the case, there's no announcement about who will drive for AlphaTauri next year yet, with Red Bull regularly taking their time before finalising their drivers. That could become particularly tricky given the performances of Liam Lawson so far, who has impressed while deputising for the injured Daniel Ricciardo.
Ricciardo himself had made a strong start to his comeback, while Yuki Tsunoda has also been one of the standout drivers this season, so it might be a case of three into two there. And Lawson will get the chance to further his case in Singapore and Japan, with Ricciardo still missing out as he recovers from his broken hand.
But Singapore provides a serious test for the rookies – including not only Lawson but also Sargeant and Oscar Piastri – as it's a venue where they have never driven before. Singapore requires precision and commitment on the street circuit, as well as a high fitness level, so it's a tough venue to excel on as a first-timer.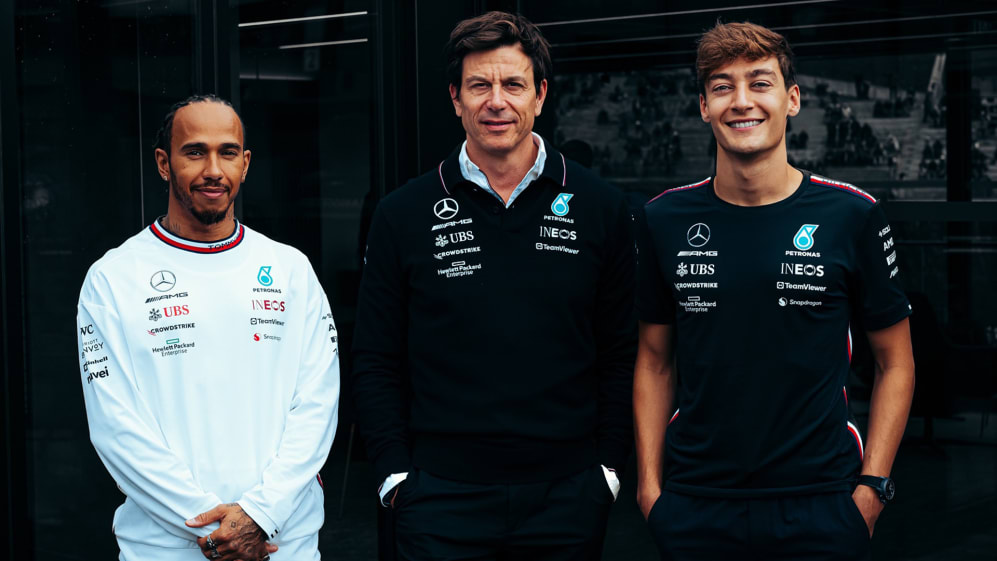 The cost cap
One of the biggest pieces of news to come out since the paddock left Italy relates to the cost cap, as the FIA released their findings for 2022. All 10 teams have been found to be under the cap, in line with the Financial Regulations, and as a result have been issued their certificates of compliance.
Last year it was a topic that was full of controversy in Singapore as reports of breaches started to circulate, but the latest findings suggest the teams have learned from the first year's issues to avoid a repeat this time around.
READ MORE: FIA confirm all 10 F1 teams operated below Cost Cap in 2022
As is so often the case in a competitive sport, though, it's still likely to be a talking point as teams try to work out if they are spending their budget in the most effective way under the cost cap or if they can learn from how rivals are approaching matters.
A spectacular physical test
The original night race, Singapore has been one of the most iconic races on the calendar from its first appearance in 2008, with the stunning downtown location that sees the track winding its way through the city streets under floodlights.
In the 15 years since it made its debut, Singapore has also become the benchmark that drivers are focusing on when it comes to their fitness, as it's the race that regularly runs closest to the two-hour mark due to the low average speed, and the heat and humidity adds to the challenge.
F1 EXPLAINS: Race starts, reserve drivers, rule changes and more – your questions answered
This year they may get some slight help from a revised track layout. Due to construction work around the floating stadium section, the Turn 16 and 17 chicane has been removed, meaning the track no longer runs along the waterfront and then cuts under the grandstand at that point for Turn 18 and 19.
Now, after the left-handed kink at Turn 15, the track continues straight – behind the grandstand it used to run under – and then rejoins the original circuit at what was Turn 19. The temporary revisions mean the final chicane is now Turn 16 and 17, leading into the final two left-handers to finish the lap.
All of that means a longer straight that could aid overtaking, but also increases the average speed considerably and will mean lower lap times, reducing the overall race time. That will be music to the ears of the drivers, even if it's still set to be the toughest race of the year.