Feature
Who's Hot and Who's Not after Day 1 in Brazil?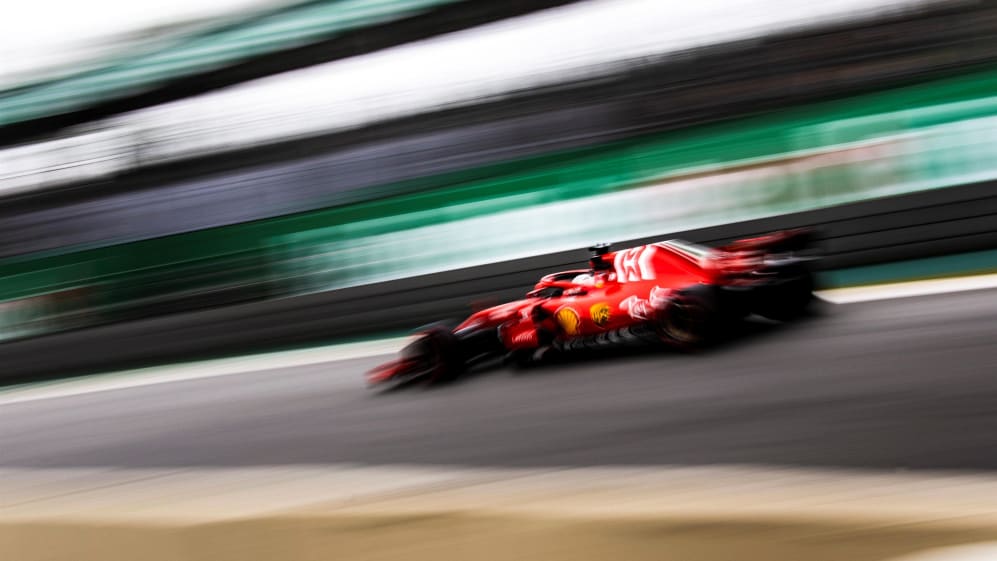 Three thousandths of a second. That's what separated Mercedes team mates Valtteri Bottas and Lewis Hamilton as they led the way in Friday practice at Interlagos, with the timesheet taking on a more familiar look following Red Bull's front-running exploits in Mexico. Ferrari, winners in Brazil last year, looked pretty handy, too, with Sebastian Vettel within a tenth of the Mercedes duo. The leading protagonists all reckon it'll be a close battle for the top spots come Saturday…
Still sore from defeat in the drivers' championship in Mexico, Ferrari needed to pick themselves up and dust themselves off for Brazil with the constructors' championship still up for grabs.
The Italian team haven't had their fingertips on that prized trophy since 2008 and are keen to bring some champion's silverware back to Maranello. It's not going to be easy, mind, with Ferrari 55 points behind Mercedes with just 86 left on the table.
A dominant result at Interlagos, then, is a must. But while the SF71H looked pretty handy around Interlagos' undulating anti-clockwise track, built on land that was deemed too swampy for housing, it was Mercedes who emerged as the strongest package in terms of one-lap pace. But all is not lost given the Silver Arrows were the class of the field on Saturday in 2017 but were usurped by Ferrari on Sunday. And based on the data, it looks pretty similar this time around…
ONE-LAP PACE
There was jubilation in the Mercedes garage after the Mexican Grand Prix as Hamilton clinched his fifth world championship. But after sampling some champagne in recognition of a fine achievement, it was straight back to work for the boys and girls in silver. Mercedes had been off the pace and in the immediate aftermath, they were at a loss to explain it. On Thursday, Hamilton said the team had made progress in understanding some of their problems, but admitted that some of their struggles remained a mystery.
Come Friday in Brazil, Hamilton and Bottas were in an optimistic mood as they surged to the top of the timesheets but accepted there was more to do. "We got through everything we needed to," said Hamilton. "The car felt better than it did, particularly what we were feeling in Mexico. We still have problems that we are trying to work through and understand. But the pace doesn't seem too bad so just have to keep working at it."
Bottas was slowest of the top three teams' drivers in the morning, but bounced back with aplomb in the afternoon. "It seemed much better in the afternoon," he said. "I have to say the morning was quite difficult, it was easy to make mistakes and I had so many lock-ups and many aborted laps. Then it's difficult to get into a good rhythm but in the second practice we really improved the car, I found a good rhythm and the pace seems to be good."
Best single lap (combined sessions, all hypersoft)
1 Mercedes (Valtteri Bottas) 1:08.845s
2 Ferrari (Sebastian Vettel) 1:08.919s +0.073s
3 Red Bull (Max Verstappen) 1:09.011s +0.165s
4 Haas (Romain Grosjean) 1:09.769s +0.923s
5 Sauber (Charles Leclerc) 1:09.943s +1.097s
6 Force India (Esteban Ocon) 1:10.159s +1.313s
7 Toro Rosso (Pierre Gasly) 1:10.330s +1.484s
8 McLaren (Fernando Alonso) 1:10.332s +1.486s
9 Renault (Carlos Sainz) 1:10.458s +1.612s
10 Williams (Sergey Sirotkin) 1:10.569s +1.723s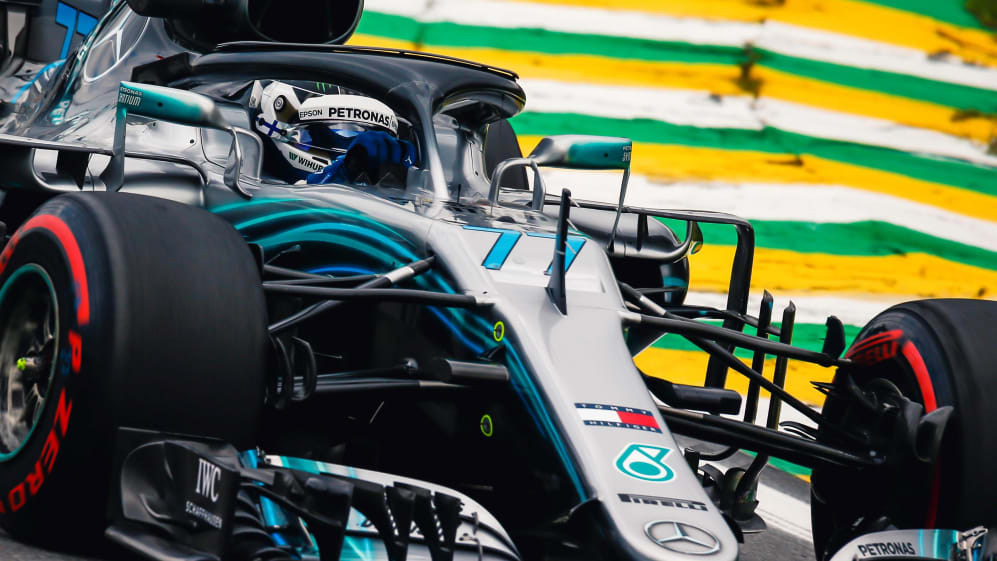 It's a short lap at Interlagos, which means margins are small. That goes someway to explaining why the field is separated by just 1.723s and makes qualifying a tantalising prospect. Even the smallest mistake will be published heavily. But can Red Bull get close and challenge for pole once again? Max Verstappen isn't so sure, despite the outfit finishing just 0.165s slower than the leading pace in second practice.
"Straight away I was actually quite happy with the car," said Verstappen. "I don't think we are going to fight for pole position [but] the car is in a good window. In the long runs, I was quite happy. There a few things to improve but I'm quite confident we can improve them."
His team mate Daniel Ricciardo certainly won't be in the fight for pole, though, after his miserable run of bad luck continued in Brazil. The Australian missed out on podiums in each of the last two races because of mechanical failures and it has emerged the latter had implications for Brazil, too.
When he pulled his smoking Red Bull over to the side of the track in Mexico City, the marshals sprayed the rear of the car with an extinguisher. Unfortunately, the foam went up the exhaust, damaging the turbo beyond repair and forcing a change of that component for Brazil. That triggered a five-place grid penalty for Sunday's race.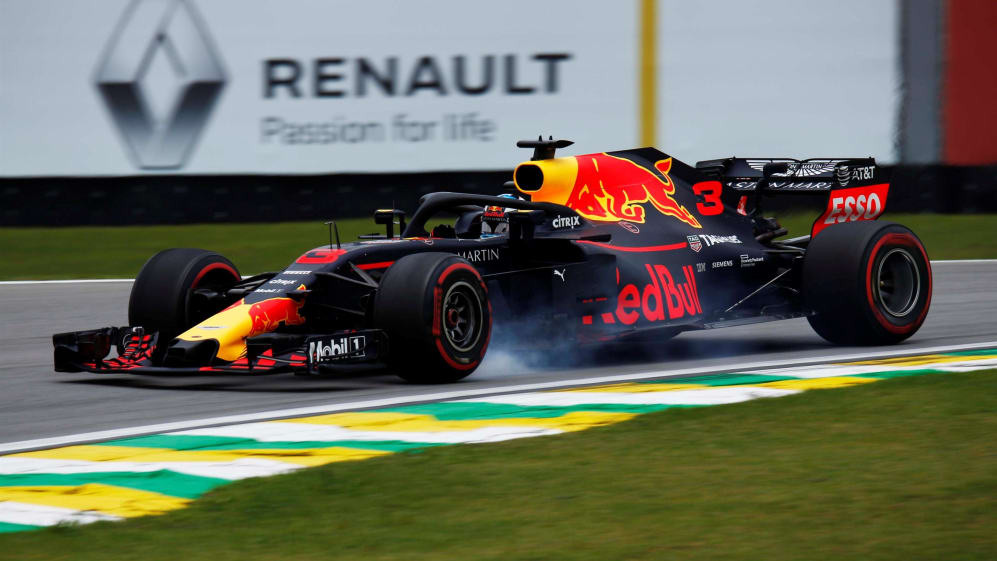 Haas emerged as best of the rest, which bodes well for their hopes of snatching fourth place in the constructors' championship. It's a big ask, considering they are 30 points behind Renault with only two races to go, but their pace at Interlagos suggests they could keep it interesting heading to the finale in Abu Dhabi later this month.
Sauber were just over a tenth behind the American outfit, with Charles Leclerc admitting his Swiss team appear to be competitive in Brazil, while his rival Sergio Perez admitted that he was impressed with Sauber's pace over the course of Friday's two 90-minute sessions.
Force India had a mixed Friday. While Esteban Ocon gathered plenty of data across both sessions, his team mate Perez missed the first session as Nicholas Latifi got some mileage and then lost a heap of time when he finally got in the car because of an issue with the steering. He managed to get out in time to do a qualifying-simulation, but admits there's plenty of work to do overnight to catch up.
Toro Rosso – running their new aero package – were next up, but Brendon Hartley reckons there's more to come as the weekend progresses, particularly as the Italian team will be bolting the latest spec engine back in the car from Saturday onwards. McLaren were just 0.002s adrift of Toro Rosso, with Renault a surprise ninth in the one-lap pace rankings. It was a frustrating day for the team, with Nico Hulkenberg crashing early, and emerging unscathed, in second practice. He admitted the outlook for the weekend was 'tricky' and added: "I think we don't look as competitive as in Mexico and in Austin. A little bit as expected, this track is a bit more challenging for us, the balance that we face, so a challenging weekend ahead."
Williams brought up the rear, with Sergey Sirotkin spending time running development parts with an eye on next season and suggesting getting into Q2 may be possible if they can get everything right on Saturday.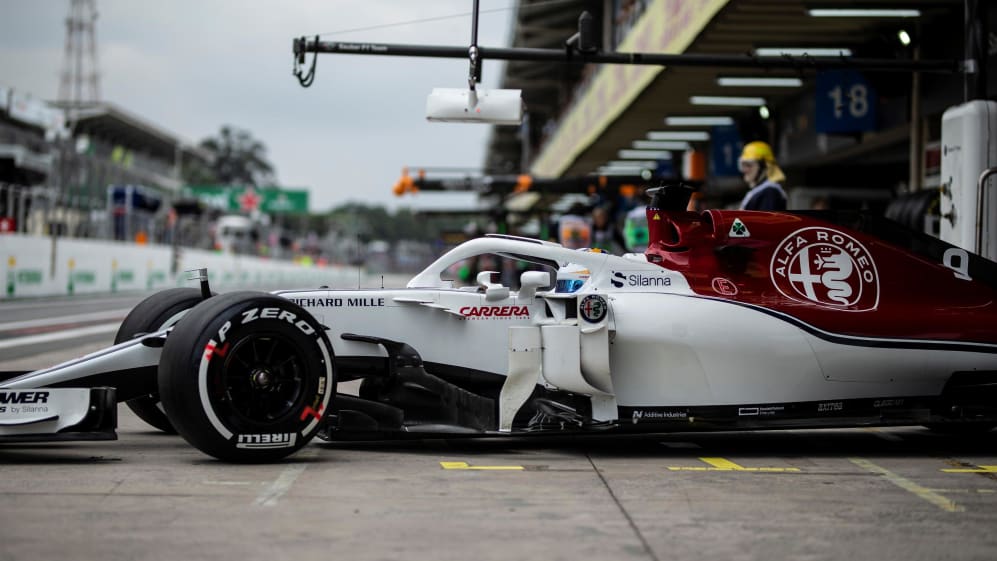 RACE PACE
If Ferrari couldn't grab the leading time when drivers turned their attention to low-fuel running in FP2, they did deliver when it came to preparation for Sunday, according to our data. The Italian team appear to have a 0.3s/lap advantage over Mercedes and Red Bull following analysis. This bodes well for them if they can nip ahead of Mercedes in qualifying tomorrow.
As has often been the case, there's a sizeable gap to the rest of the field but there was a surprise best of the rest runner in the form of Sauber. The Swiss team were 0.9s/lap off the pace, 0.2s/lap quicker than Force India who were next best. Good news indeed for Sauber, as they are just three points ahead of Toro Rosso in the fight for eighth in the constructors' championship, and could even make a dent in the 11-point gap to Force India in seventh with a strong showing come Sunday.
Long-run pace deficit (seconds per lap)
1 Ferrari
2= Red Bull +0.3s/lap
2= Mercedes +0.3s/lap
4 Sauber +0.9s/lap
5 Force India +1.1s/lap
6 Renault +1.2s/lap
7= Williams +1.3s/lap
7= Haas +1.3s/lap
9 McLaren +1.4s/lap
10 Toro Rosso +1.5s/lap
It's going to be an incredibly tight squabble for the smaller points-paying positions, though, with Force India in fifth down to Toro Rosso in 10th separated by just 0.5s/lap on long-run pace. And there's potential for a further twist, given the warmer conditions that are expected later in the weekend.
It was much cooler at Interlagos on Friday, with many teams struggling with overheating of the rear tyres as their long runs went on. That issue could be exacerbated if the warmer conditions materialise on Sunday. Throw in the possibility of rain, too, and there could be a fair few headaches up and down the pit lane.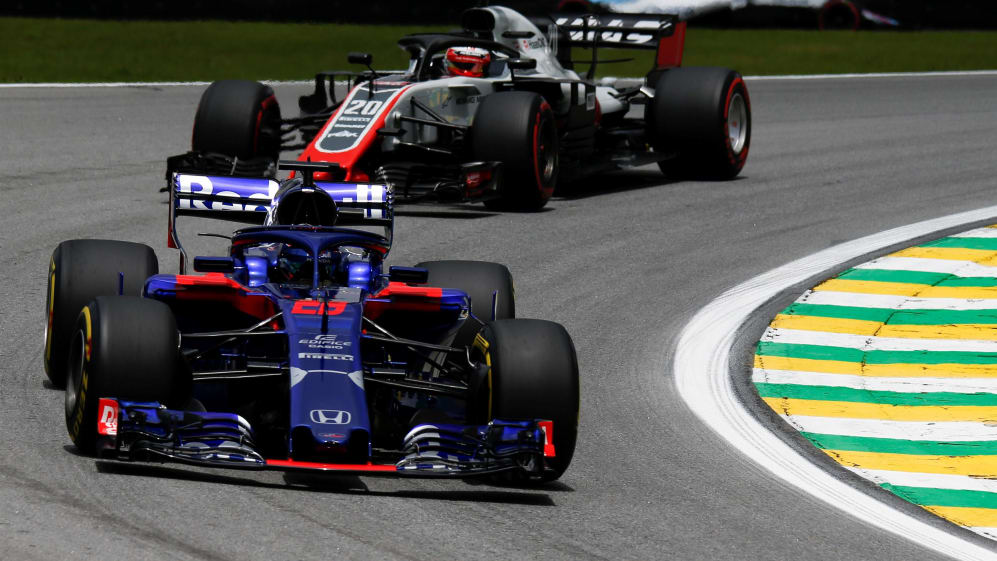 VERDICT
Vettel said on Friday that Ferrari still have to improve their car "because it still doesn't feel good yet" – but "if we get the balance in the window tomorrow, it could be tight". Should they do their homework well overnight, as they have so often done this season, the podium come Sunday could be draped in red.
That said, with the times so close on pure speed, and with rain forecast at points across the next two days, the smallest mistakes or the wet stuff coming at the wrong time could create a lottery situation and a mixed up grid or race result.
If the race remains dry, our data suggests teams will opt for a one-stop strategy, starting on either the supersoft or soft and then swapping to the medium for the final stint. A rain shower, though, would mix things up a treat, as we've seen in the past at Interlagos.
Mercedes remain in the box seat to clinch a fifth consecutive constructors' title – something only Ferrari have achieved before. But Ferrari are still very much in the fight. If they can improve the car in time for tomorrow, showcase that pace in qualifying when it matters and maintain their advantage on long-run pace for Sunday, Vettel and Raikkonen have a chance to slash the gap to Mercedes and take the fight to Abu Dhabi.
Let battle commence.