Feature
Who's Hot and Who's Not after Day 1 in Singapore?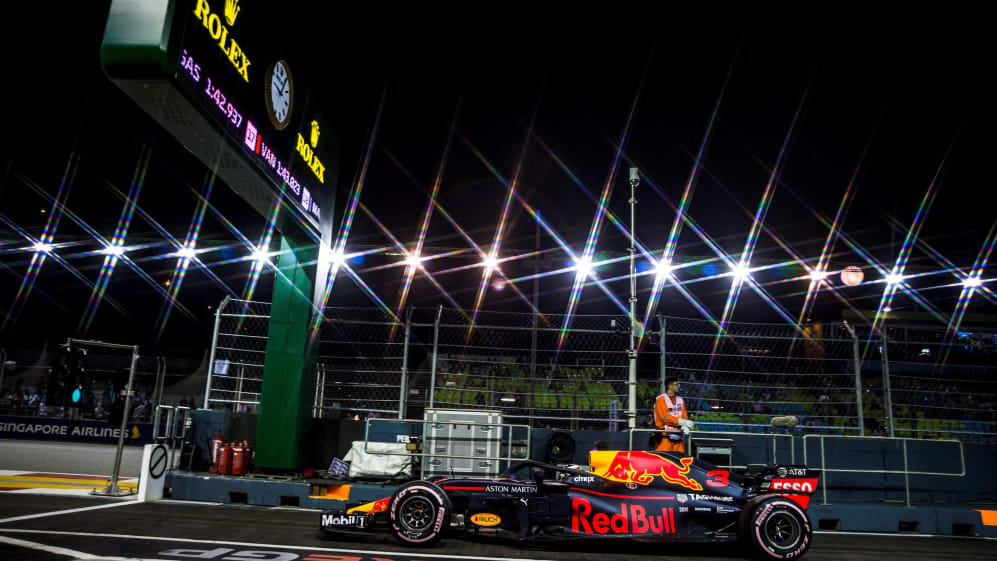 "It's like driving in a sauna". That was how Daniel Ricciardo summed up the conditions after driving for 90 minutes in hot, humid and sticky conditions for Singapore Grand Prix second practice. Red Bull had hoped to be in the hunt for at least a podium – maybe a win – on the low-speed turns of Marina Bay. But after Friday's running, is that looking likely?
Mercedes may well have tasted the sweet nectar of victory in three of the last four races in Singapore, but rarely have they had the best package. In fact, it's been one of the circuits where they've struggled to assert themselves during the V6 hybrid turbo era. Instead, it has been Ferrari that have unlocked the secrets of this street track – even if they've failed to convert.
This year, they could really do with reversing that trend, given that Sebastian Vettel fell 30 points behind championship leader Lewis Hamilton, which was not helped by an opening lap spin at Monza, while Ferrari dropped further behind Mercedes in the constructors' championship.
And then there's Red Bull to consider. This is realistically their last chance of victory this season, save for an unusual race unfolding. So which of these trio, which have shared the 14 victories so far this season, are in the box seat for race number 15? Let's dig into the data…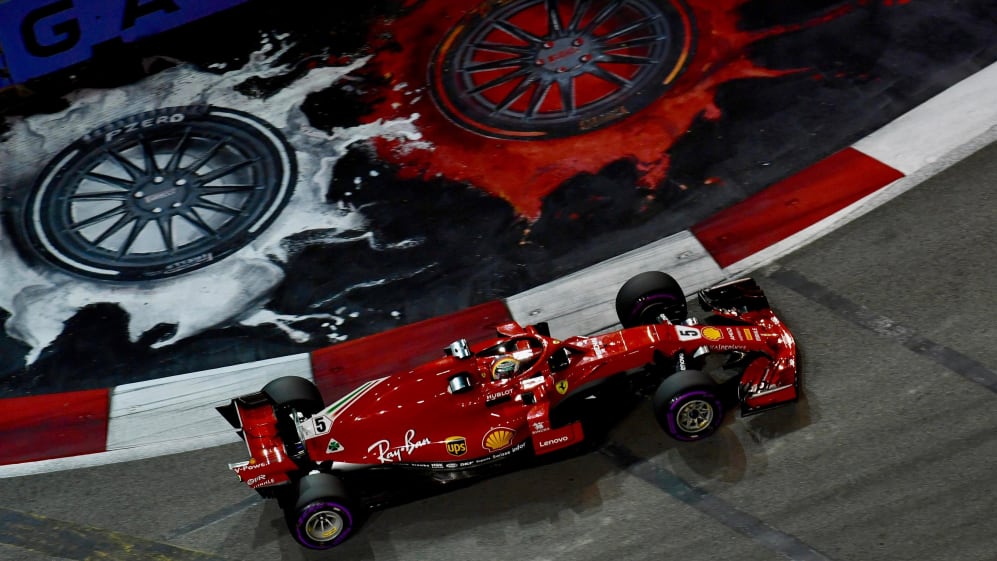 ONE-LAP PACE
Ferrari picked up where they left off in Monza, taking up their customary position at the top of the pile after Friday practice in Singapore. But it wasn't the perfect day that they would have hoped for as they look to make up for a nightmare race last year, when both cars were out on lap one.
Vettel had a brush with the wall in second practice during his qualifying simulation. The German retreated to the pits, but his session was done, meaning he missed out on gathering long run data. Vettel reckons it's because he went in the wrong direction regarding set-up, which meant he wasn't comfortable, but he's confident he and his team can recover as the weekend goes on – and their form this year, combined with Raikkonen's pace at Marina Bay, suggests they can do just that.
However, the data also suggests they might not have it all their own way this year, with Mercedes appearing to offer a greater threat. Raikkonen pipped Hamilton by a fraction – just 0.011s in fact – and both Hamilton and team mate Valtteri Bottas felt like they were in the fight.
"We will see how it goes tomorrow, but it's looking like it might be a three-way fight between Ferrari, Red Bull and us," said Hamilton, who reckons he lost two kilos during the second session such was the heat. Bottas added: "It seemed like the pace was there, so hopefully it's going to be a really close qualifying."
Best single lap (combined sessions, all hypersoft)
1 Ferrari (Kimi Raikkonen) 1:38.699s
2 Mercedes (Lewis Hamilton) 1:38.710s +0.011s
3 Red Bull (Max Verstappen) 1:39.221s +0.522s
4 Renault (Carlos Sainz) 1:40.274s +1.575s
5 Haas (Romain Grosjean) 1:40.384s +1.685s
6 McLaren (Fernando Alonso) 1:40.459s +1.760s
7 Force India (Sergio Perez) 1:40.774s +2.075s
8 Sauber (Marcus Ericsson) 1:40.812s +2.113s
9 Toro Rosso (Brendon Hartley) 1:41.542s +2.843s
10 Williams (Lance Stroll) 1:42.141s +3.442s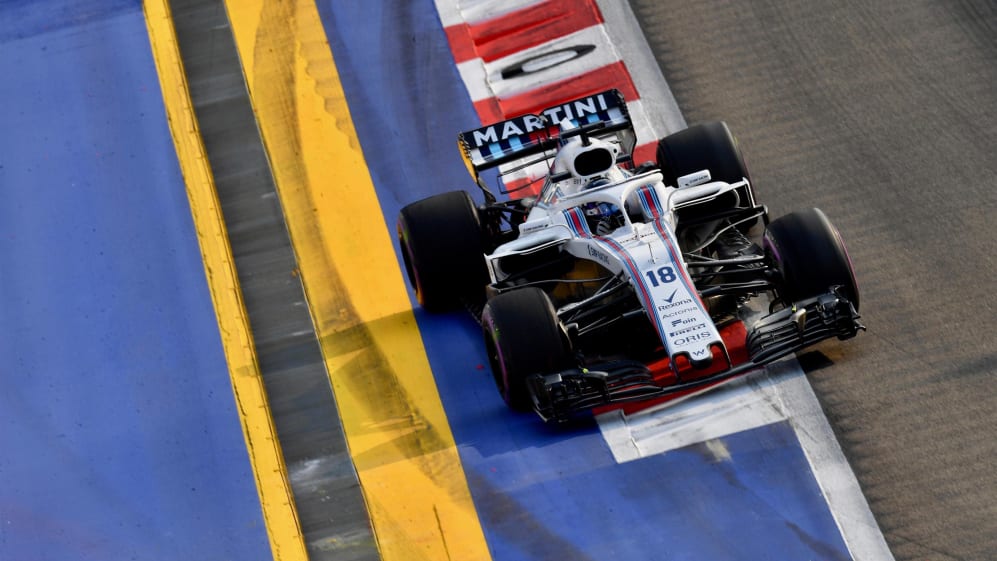 Behind them, Red Bull were next best but more than half a second adrift. The Milton Keynes-based outfit had high hopes for this race, but while Ricciardo agreed with Mercedes that it'll be a close battle for the top spots, Verstappen wasn't so sure.
"I don't think we have the pace to fight for pole so we will just try to optimise the package," he said. "Once we have, short runs and race pace should improve. It definitely wasn't a bad day, some hard work tonight should put us in a good position with ability to attack."
There's a chasm between the frontrunners the rest of the field, meaning Renault and co will likely be fighting for points from seventh and below if the race is straightforward – as has so often been the case this year. This time, it was Renault who earned the accolade of best of the rest, a fraction ahead of Haas, their closest challengers for the coveted fourth place in the constructors' championship no less.
However, Fernando Alonso harbours hopes of making it into Q3 and judging by his pace – McLaren were just a tenth off Haas and two tenths off Renault – he could well be rewarded. "It's going to be a close battle to make it into Q3 tomorrow, but qualifying position is very important here so we are giving priority to our Saturday performance," he said. "Track evolution we know is huge in Singapore, so you try to follow the track conditions as well, and I think our preparation for tomorrow's qualifying is okay."
Force India, running their much anticipated upgrade package, were seventh overall. Technical Director Andrew Green admitted it was too early to tell whether the new package is an improvement, but they gathered plenty of data over the two 90-minute sessions to analyse overnight.
Sauber were next up, only a fraction behind – with both Ferrari-bound Charles Leclerc and Marcus Ericsson emitting confidence in the car's pace while suggesting there is more to come on Saturday. It wasn't such a successful day for Toro Rosso or Williams, though.
Brendon Hartley secured Toro Rosso's best lap, but that left them a staggering seven tenths adrift of Sauber, cut off from the rest of the field. It was worse for Williams, though. They were a further seven tenths further back. "Overall, it has not been a great day and we need to do a lot of work to improve for tomorrow," admitted Chief Technical Officer Paddy Lowe.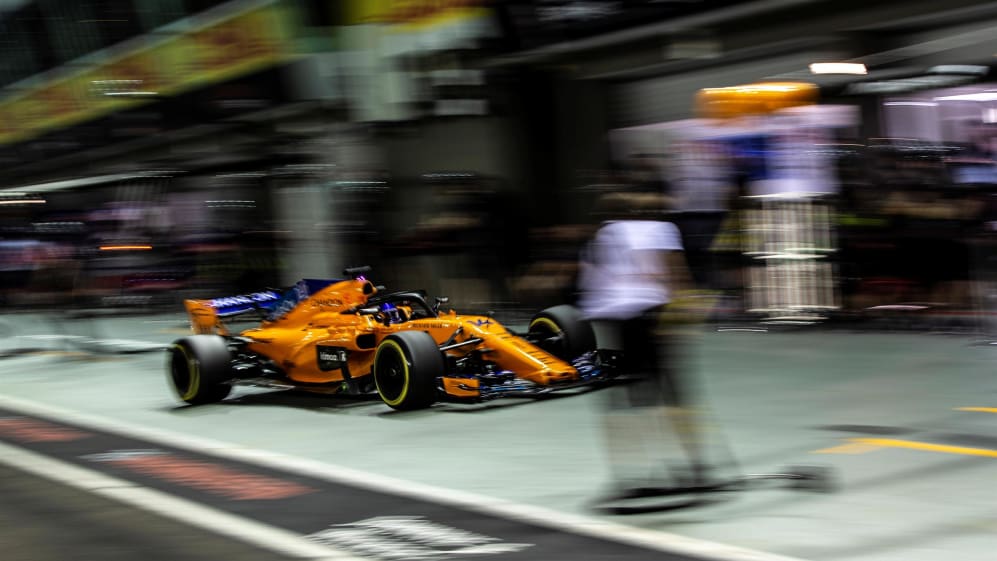 RACE PACE
Red Bull have often looked strong on long-run pace this season, but rarely been able to make the most of that pace because of their struggles in qualifying. In Singapore, qualifying is crucial. In the last nine Singapore Grands Prix, the pole-sitter has won seven times.
Much, then, will depend on how the team can find gains overnight. But they will face a stern challenge from Ferrari, who were just 0.2s/lap slower – and that was based on the data of only one car.
When you take into account the fact Ferrari tend to make significant improvements from Friday into Saturday and that Vettel will hope to make up for lost time with plenty of running in FP3, the Prancing Horse may prove to be unstoppable if they keep it clean on Sunday afternoon.
Long-run pace deficit (seconds per lap)
1 Red Bull
2 Ferrari +0.2
3 Mercedes +0.4
4 Renault +0.8
5 Force India +1.4
6 Toro Rosso +1.5
7 Haas +1.9
8 McLaren +2
9 Sauber +2.6
10 Williams +2.8
It wasn't so rosy for Mercedes, based on the data – which as ever is calculated without the knowledge of the relative fuel loads but gives as good an indication as we can get. But their technical chief James Allison was encouraged after Friday's running, considering how their performance stacks up versus the same point last year.
"There is still more work to do," he said. "We want to cure some nervousness under braking and Valtteri's balance wasn't quite right in his long runs. But if we compare the situation to what we experienced last year, then today's running makes us more confident that we are in the hunt this weekend."
Renault backed up their best of the rest one-lap pace with some strong performance on high fuel. However, Carlos Sainz believes they have work to do when it comes to race preparation. "Overall, it was a pretty straightforward Friday for us, which is always good in Singapore," he said. "We had no issues and completed our run plan. I'm happy with today, especially the performance of the car over one lap.
"We have areas to work on, particularly our long runs to see what we can do better for the race. We have some things to learn on tyre degradation, but in general it was a good day for us."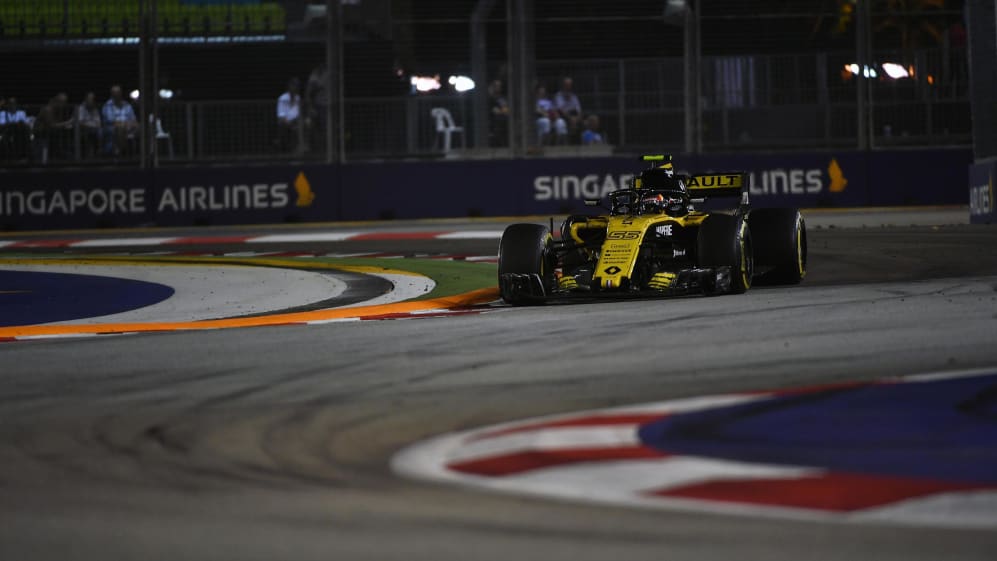 Force India showed more favourably in this metric and could kick on if they unlock pace from their new package, while Toro Rosso also demonstrated far superior race pace, just one tenth off the pink cars.
Haas admitted they are a little behind where they would want to be after Friday, so it's perhaps unsurprising to see them in seventh, while McLaren's eighth place could back up Alonso's claim that they are prioritising qualifying over the race.
No change at the bottom, although Sauber only narrowly pipped Williams for the wooden spoon. The latter lacked long run data as Lance Stroll had a rear brake fire, which lost him running. Lowe said the team thinks it was due to a driver's helmet tear-off flying into the brake duct and blocking it.
VERDICT
Should Ferrari lock out the front row and make a clean break, there's no reason why they shouldn't secure a comfortable one-two under the lights at Marina Bay. But the boys and girls in red know all too well how things can unravel. See Italy 2018 and Singapore 2017.
And there's usually a spanner in the works in Singapore, given the close proximity of the walls and challenging conditions, so much so that the Safety Car has made an appearance in every Marina Bay F1 race ever held. Last year, it was on track for 12 laps, which is more than 20% of the entire race, while there have been lap one incidents leading to Safety Cars in each of the last two years.
If it's clean, a one-stop strategy is looking to be the most competitive for the race, with the delta between the tyres suggesting the top 10 will have to qualify on the hypersoft. Then it will likely be switch to the ultrasoft, which is only 0.3s slower than the hypersoft but with very low degradation. The soft is unlikely to feature as it has a significant pace disadvantage compared to the other two.
With Ferrari on the backfoot in both championships, and running out of races to claw that deficit back, the Scuderia will be hoping it's nice and simple for the rest of the weekend so that the formbook plays out. If that happens – it'll be a first for Singapore!