Feature
Who was Giuseppe Farina, F1's first winner and world champion?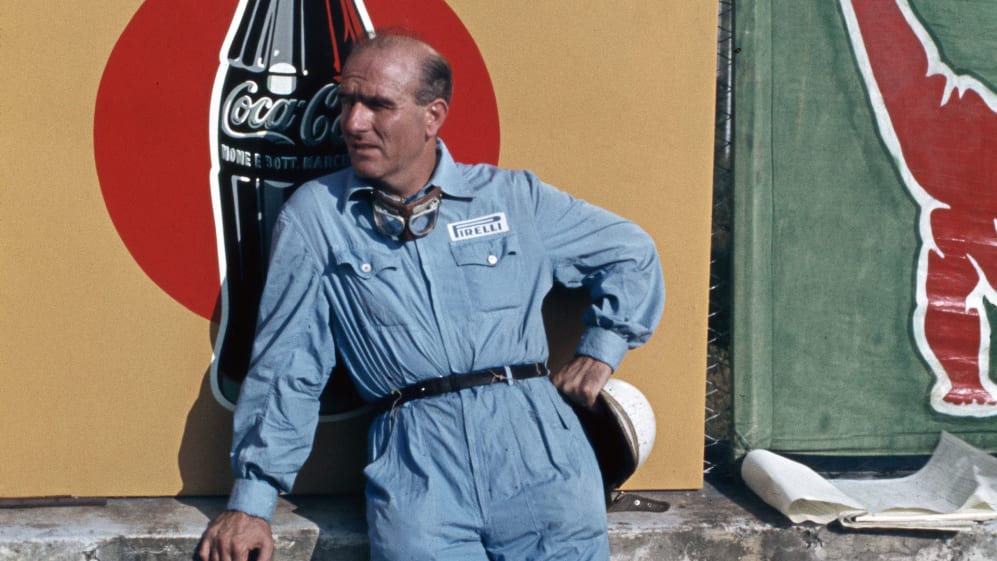 Giuseppe Farina was the winner of the first Formula 1 World Championship race for Alfa Romeo at Silverstone, 70 years ago, and the first world champion too – that much you may know. But what else do you know about the Italian? David Tremayne paints a picture of an uncompromising driver with a difficult legacy…
Enzo Ferrari described 'Nino' Farina as: "A complete man capable of any performance demanded of him, a man of steel inside and out, a man who was a racing champion in every sense of the word," and yet Stirling Moss, who adapted Farina's distinctive, straight-arms driving style, regarded him as a man with whom you never wanted to get too close during battle.
Races such as the 1951 Italian GP at Monza endorsed Ferrari's opinion, as Farina, his own car's engine broken, raced on with complete commitment after taking over team mate Felice Bonetto's car, despite fuel pouring from an overfilled tank, finishing third with fastest lap.
READ MORE: Why is it called Formula 1 – and 12 other questions about the championship's origins
RUTHLESS
But long before the commercial imperatives of the sport made greats such as Ayrton Senna and Michael Schumacher do things on track that would have made Juan Manuel Fangio and Jimmy Clark blanch, Farina earned that reputation as somebody you didn't want to race wheel-to-wheel. Frenchman Marcel Lehoux died when they collided in the 1936 Deauville GP, as did Hungarian champion Lazlo Hartmann at Tripoli in 1938. Farina's fearless determination was coloured by a ruthless streak.
Haughty and patrician, Dr Giuseppe 'Nino' Farina was born into the famous Farina coachbuilding family in 1906 and first distinguished himself as a cavalry officer, skier, footballer and rider during early years which culminated in a law degree and a doctorate in Political Economy from the University of Turin. But soon he lived only to race.
Some shrewd speculation on the Stock Exchange during his late teens funded the purchase of a second-hand Alfa Romeo 1500, in which he and his father competed in the Aosta-Grand St. Bernard hillclimb in 1925. Farina Senior finished fourth but Nino, despite having first driven a car at the age of nine, ended his day with a broken shoulder and facial cuts after crashing into a tree. It set the pattern for a career that would be interspersed with spectacular incidents.
READ MORE: 10 fascinating facts about the very first F1 Grand Prix
In the early Thirties he drove private Alfa Romeos and Maseratis, winning the notable Masaryk voiturette race in 1934 and scoring other good results. He impressed the legendary Tazio Nuvolari, the undoubted star of the era, who became his mentor. Under the great man's tutelage he did well enough to join Scuderia Ferrari-run Alfa Romeo by 1936, where he took second place on the Mille Miglia after a masterful run in the dark without headlights.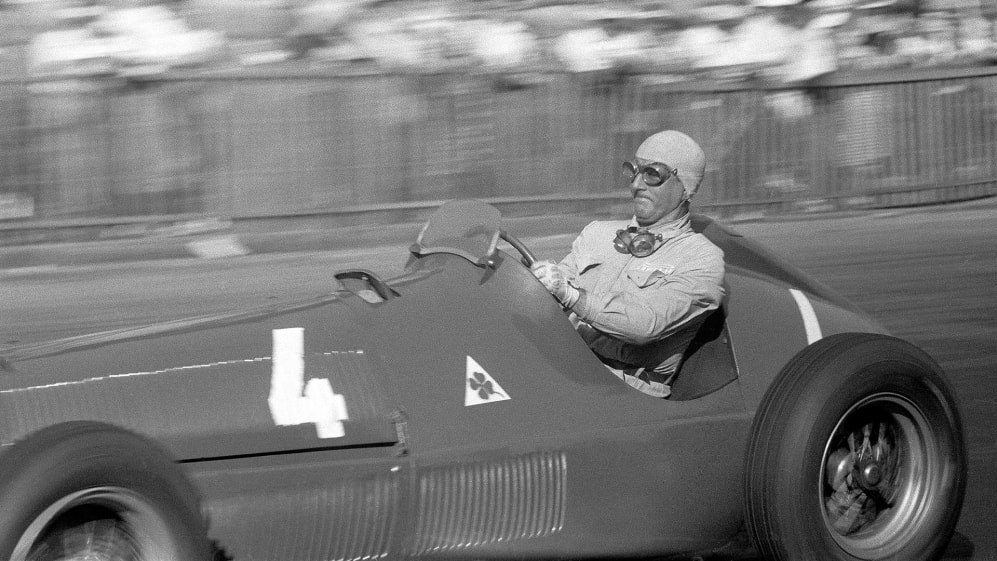 INTENSELY PROUD
The following year he was second again, won the Naples GP, and further endorsed his arrival with second places in Turin and Milan. By the end of the season he was the Italian champion – a notable achievement at the time. Driving a works Alfa Romeo 158 in 1938 and '39 he became national champion twice more. Then came the war, which as for so many drivers of the time, robbed him of his best years. But afterwards, now 40, he was soon back at the wheel and won the GP des Nations in Geneva in 1946 with a Maserati 4CLT/48.
Back at Alfa Romeo there were tensions. Jean-Pierre Wimille, his junior in pre-war years, was now number one, recognised as the greatest active talent in the world. This did not sit well with the intensely proud Farina. At the end of 1947 he quit and went off on his own again. He won for Maserati at Monaco in 1948 and took a string of further victories that year and the year after, just as Alfa lost its new stars.
1950 vs 2020: Cars, drivers, safety and pit stops – how F1 has changed in 70 years
Wimille was dead, killed that January in a freak accident in Argentina; Count Trossi had succumbed to cancer; and the great Achille Varzi had died the previous year in a crash at Berne. Alfa recalled their former star as they entered the first-ever World Championship in 1950, pairing him with sensational newcomer Juan Manuel Fangio, and the aggressive but erratic Luigi Fagioli.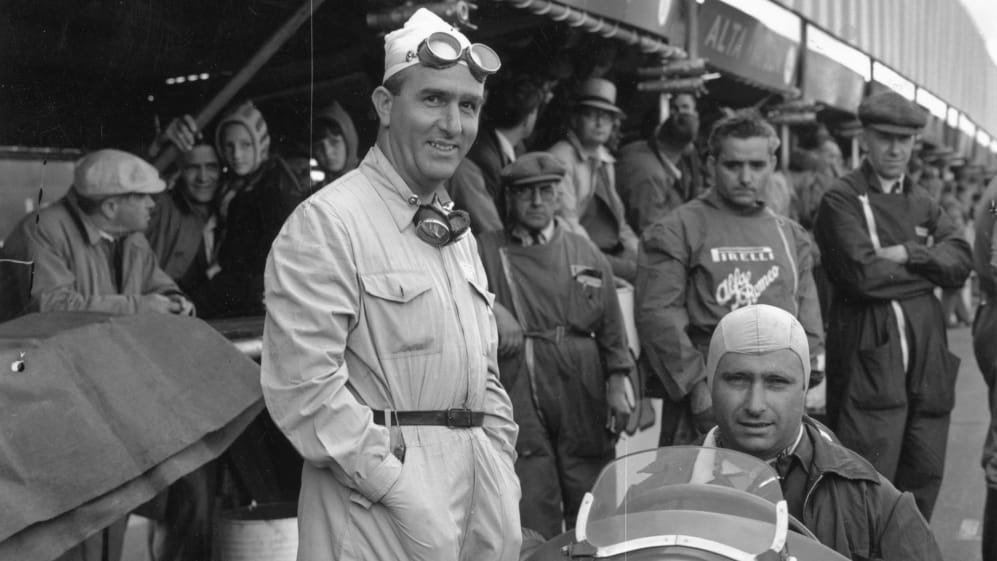 BRUTALLY HARD
Befitting the man who went on to become the first champion, Farina won the inaugural Grand Prix at Silverstone from pole, also taking fastest lap. He then won again in Switzerland. But Fangio was quicker and won in Monaco, Belgium and France before Farina took the title at the final race in Monza when the Argentine's car dropped a valve. They were 43 and 39 years old respectively.
Often perceived as snobbish and aloof, Farina disliked publicity, and since his wife Elsa hated racing and believed it to be frivolous, he refused to let the press photograph him at home in celebration of his title.
He had no answer when Fangio hit his stride and won in Switzerland, France and Spain in 1951, and could only muster a victory at Spa. Fangio won the crown, though both struggled to keep up with the Ferraris of Alberto Ascari and Froilan Gonzalez as the supercharged era came to its end.
When Alfa Romeo pulled out at the end of the year Farina signed for Ferrari, but hated being overshadowed by rising star Ascari. And though his posture behind the wheel seemed relaxed as he controlled his car with minute flicks of his wrists, he was frequently a victim of his own emotion and could be brutally hard on equipment and rivals alike. He spun and crashed often as he fought vainly against Ascari and the advancing years, frequently broke transmissions and jumped starts.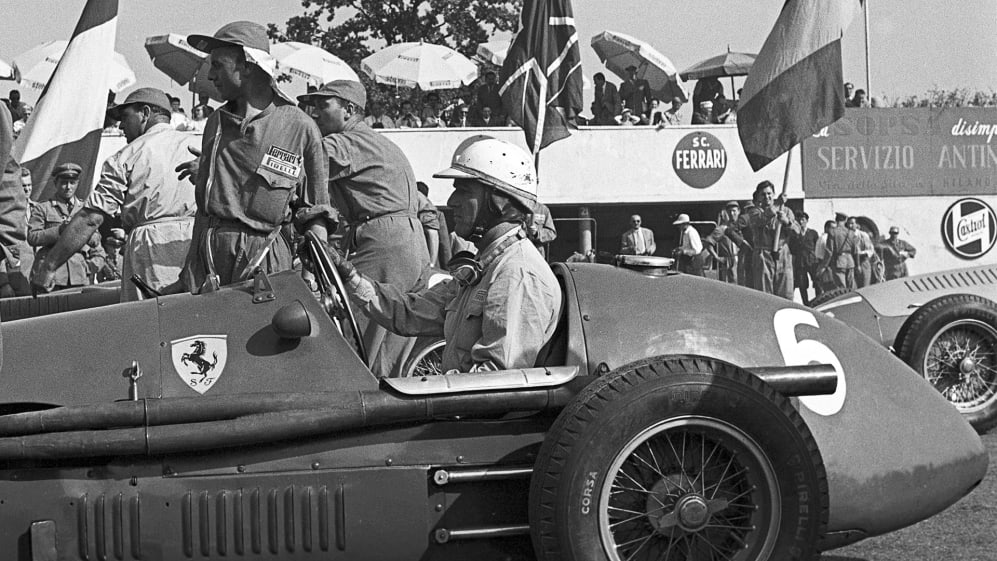 But he drove a champion's race for Ferrari at the Nurburgring the following year, fighting back after Ascari's leading car lost a front wheel, and passing Mike Hawthorn and Fangio to win. And when Ascari departed for Lancia for 1954, Farina once again became a team leader, winning at Syracuse, and leading the Mille Miglia in a 4.9-litre Ferrari until he slid off the road on some tramlines and crashed heavily.
His right arm still in plaster, he was back in time for the Monza 1000 kms but escaped with severe leg burns after a broken driveshaft punctured his 3-litre Ferrari's fuel tank. When he needed morphine injections during a gritty fight to second place in Argentina in 1955, retirement beckoned.
Fangio shared the popular view of the time that it was only the Holy Virgin who kept Farina's cars on the road. But on June 30, 1966, driving his Lotus-Cortina across the Savoy Alps en route to the French GP at Reims, he struck ice at Chambery and skidded fatally into a telegraph pole. It seemed that this time the Holy Virgin was looking the other way.