Feature
Who will be crowned champion in the final 3 events of the thrilling 2022 F1 Esports Series Pro Championship?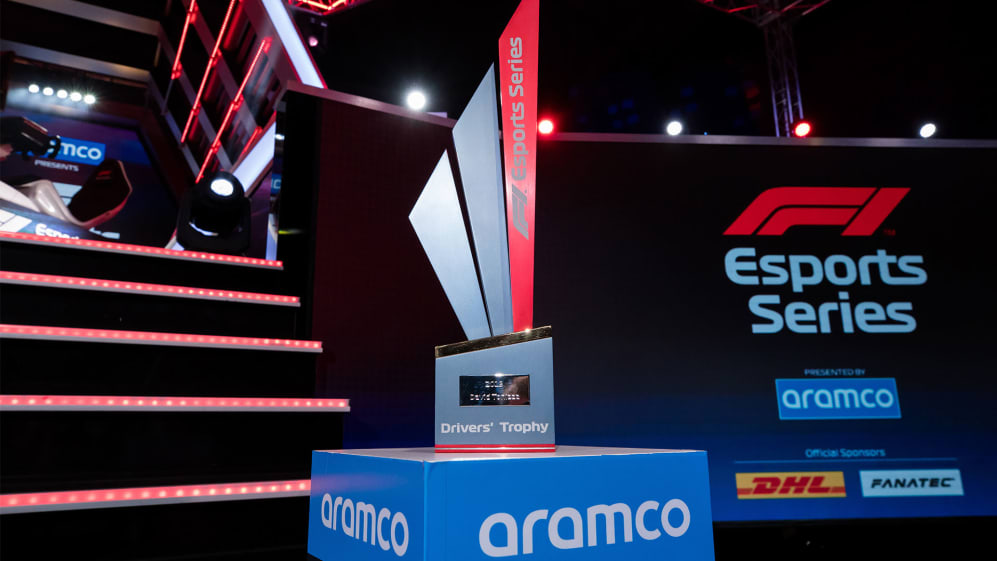 It's down to this. Five drivers, four teams, one championship. It seems like only yesterday we were connecting our Fanatec wheels and loading up F1 22 for the first time, but the final three races of the 2022 season are here. Let's get right into the bones of it, see who can win this thing – and find out how you can watch the action.
Track list
Our menu for the final event has a few surprises.
WATCH: Hilarity ensues as this year's grid try and guess each other's F1 22 driver ratings
Japan was absent from the calendar in 2021, and when it last played host during the Covid-affected 2020 season, it was Rasmussen who prevailed. In fact, he's the only driver to have won at Suzuka in F1 Esports, with the sole other outing for the legendary venue being in 2019. That race also saw Lucas Blakeley take his very first podium, so watch out for those two.
You can't have a title showdown without Interlagos, and so the second race of course takes us to the mythic Autodromo Jose Carlos Pace. Showing up as the finale for the last three seasons, Interlagos has heralded victory for Dani Bereznay, Nicolas Longuet and Frede Rasmussen. It's always a pure sprint to the flag, so don't miss this one.
Art imitates life, as the final race of the season takes us to Abu Dhabi. Scene of many a title decider through the years in F1, this year it could do the same for the virtual world. It played host to the bombastic 2017 live final, where Brendon Leigh prevailed over Fabrizio Donoso. Flash forward five years, and those two are team mates at Ferrari – and the track has completely changed.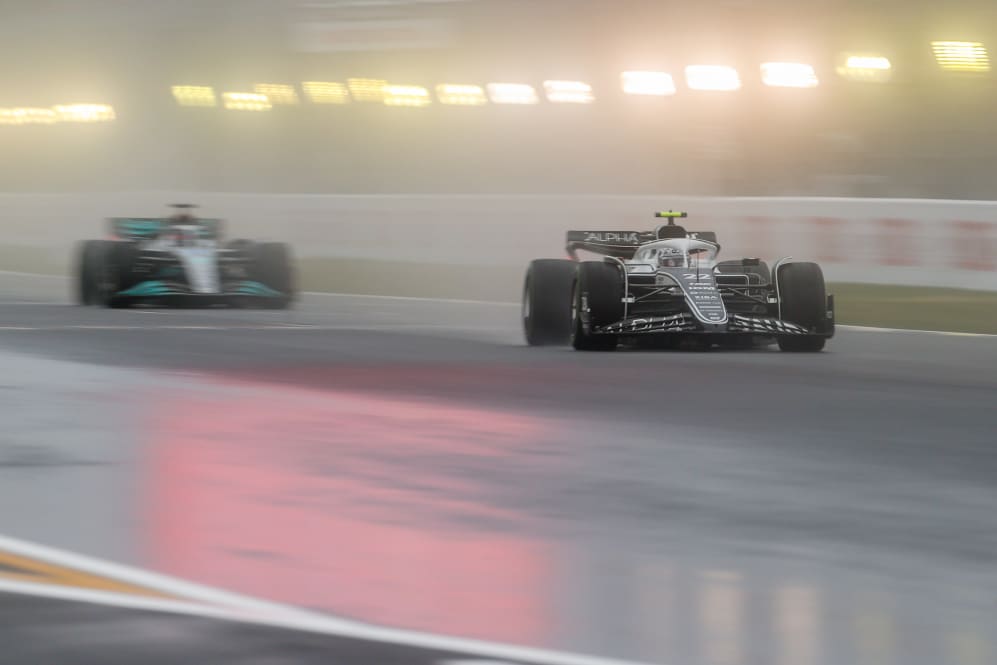 Teams' championship
It looks to be a case of when, not if, McLaren Shadow clinch their first crown in F1 Esports. The digital papaya gang sit well out in front in the standings, with 250 points, dwarfing the tally of second-placed Oracle Red Bull Racing Esports.
READ MORE: Check out all the results so far from the 2022 F1 Esports Series Pro Championship
It would be a bottle of Melchizedek proportions (that's the largest, 30-litre container if you know your bubbly!) if McLaren were to miss out on the crown. With 44 points available in each race, they mathematically still have a job to do. So long as Red Bull don't outscore them by 14 points or more, or Mercedes by 19 or more, they will lift the trophy at the first opportunity – Japan.
Further back, the aforementioned Red Bull and Mercedes are split by just five points for second. And there's little room to breathe – Haas line up next in a heroic fourth, with 129 points on the board.
Drivers' championship
It's even closer in driver-land. Lucas Blakeley has led the championship from the first race, in a Jenson Button 2009-esque fashion. He assembled a mountain of silverware early on, and now the contenders hunt down his 132-point target. But a lean third event means that Blakeley is now just 11 points ahead of his nearest rival – Thomas Ronhaar.
Oops! Error retrieving Twitter post
Blakeley has more wins than anyone else with three – but Ronhaar's collection of five podium finishes, and qualifying in the top four at every opportunity, means he has incredible momentum, and 121 points. An 11-point swing in three races is not hard to imagine at all.
READ MORE: Opmeer wins at COTA in Round 9 of the 2022 F1 Esports Series Pro Championship
Completing the McLaren Shadow sandwich is Iran's Bari Boroumand (118 points), who took an emotional breakthrough win this year, cementing himself as a true contender. He's scored more points than anyone else over the last two events, stringing together a win and three P2 finishes to plonk himself on the frontlines.
One veteran who has more experience than anyone else in this arena is Frede Rasmussen, and he lines up fourth on 115 points. The Dane experienced his first non-score of the season in Mexico, and like Blakeley, lost ground to the others in the third event. But a searing run of five consecutive podiums means he has a solid platform from which to attack the last three races.
Last, and by no means least, is Jarno Opmeer, our reigning, two-time Dutch champion. Sounds familiar, doesn't it? Well, he's already equal with Max Verstappen in that respect, but if he's to go one better, he needs to dig deep. But 110 points, and the most ground to make up of the likely contenders, make him a slight outsider – but that gap is still only 22 points. Two wins in Event 3 could have been the breakthrough he needed to show he was back to his vintage best.
Stream time
The Grand Final will commence on Wednesday, December 14, at a slightly earlier time, accounting for a certain sports fixture that day. Qualifying is live on Twitch and YouTube from 1400, with Facebook joining the list of streaming providers for the race, which begins at 1730.
Thursday 15 and Friday 16 sees the return of the usual slots of 1530 UTC and 1900 UTC, again on Twitch, YouTube, and Facebook (race only). You can also tune in on TV, with Sky Sports F1, Viaplay, and ESPN picking up the action. See you there, as we crown our champions.