Feature
Who's Hot and Who's Not after Day 1 in Canada?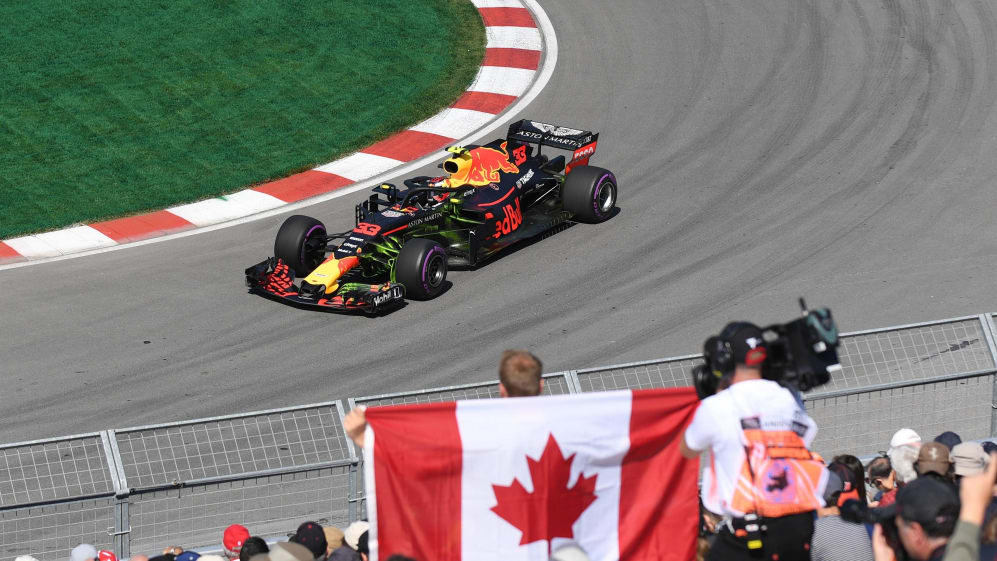 Lewis Hamilton and Circuit-Gilles Villeneuve are a match made in heaven. The Briton has six wins in Montreal. A record-equalling seventh will pull him level with Michael Schumacher's tally. Can he achieve the feat this weekend? Lawrence Barretto crunches the numbers…
Mercedes arrived in Montreal on the backfoot. Their engine upgrade wasn't ready for launch as hoped. Worse still, their rival three engine manufacturers – Ferrari, Renault and Honda – all had theirs ready.
There were also questions about how Mercedes would fare on the hypersoft tyres, which are making their second appearance of the season in Canada, after they struggled on the rubber in Monaco.
However, while Red Bull topped the timesheets on Friday, many - including Daniel Ricciardo - were mightily impressed by the Silver Arrows.
The team feel they've made progress in their understanding of the pink-walled Pirelli tyres and judging by their pace on the supersoft and ultrasoft on Friday, there's a good chance they can get through Q2 on the ultrasoft and therefore not have to use the softest compound at all in the race.
If they can't, we'll have to wait until Saturday practice to see Mercedes run the hypersofts for the first time to see where they'll stack up come qualifying. But whatever happens, their race pace looks mighty and on a track where overtaking is possible, that bodes well for the boys and girls in silver….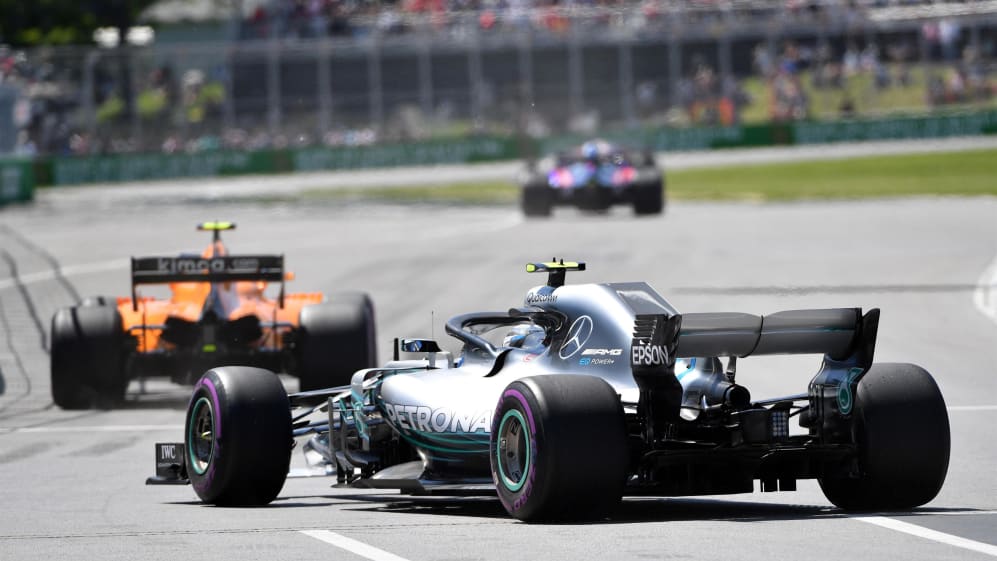 ONE-LAP PACE
After his troubles in Monaco, Max Verstappen wanted a clean opening day of running in Montreal, and he delivered just that.
The Dutchman barely put a foot wrong as he waltzed his way to the top of the charts in both practice sessions as Red Bull once again demonstrated their prowess on the hypersoft tyre.
However, while he came out on top, he did so against a Mercedes team whose best-lap was set on a tyre compound two steps harder and only 0.579s adrift.
Pirelli estimate the gap between the hypersoft and the ultrasoft is 1.1s. If Mercedes can get the hypersoft to work, they will likely emerge as the quickest over one lap.
That's a big if, as the reigning world champions haven't yet run the hypersoft. In fact, they were the only team not to do so on Friday.
That's because they only brought five sets per driver to Montreal. In contrast, Red Bull and Ferrari had eight sets for each of their drivers.
They plan to run it for the first time in final practice. If they can show good pace on that rubber, Mercedes will be favourite for pole. If they can get through Q2 on the ultrasoft, they will be favourite for the win, too.
"I think it was a good day even though it doesn't look that good on the timesheets for us" explained Bottas. "Red Bull and Ferrari were using the hypersofts and we are only going to use it from tomorrow onwards.
"I think we are there or thereabouts. For sure the competitors have an advantage on the new engine. It's a small difference, but I think it's going to be a close qualifying tomorrow so every single bit helps but we are there or thereabouts."
Hamilton was pretty pleased with his efforts on Friday but while he feels Mercedes have made gains in their understanding of the hypersoft, he isn't getting ahead of himself.
"I think we've definitely understood it but still you have to set it up and go with a certain spec and each tyre at least the hyper seems to require something different to the ultra and the others so we'll see tomorrow," he said.
Ricciardo reckons Mercedes are the ones to beat. "Mercedes look really strong," said Ricciardo. "The time they did on the ultras was quick, so on the hypers I think they would have got into the 1 minute 11s."
Best single lap (combined sessions)
Red Bull (Max Verstappen) – 1:12.198s Hypersoft

Ferrari (Kimi Raikkonen) – 1:12.328s +0.130s Hypersoft

Mercedes (Lewis Hamilton) – 1:12.777s +0.579s Supersoft

Haas (Romain Grosjean) – 1:13.620s +1.422s Hypersoft

Force India (Esteban Ocon) – 1:13.747s +1.549s Hypersoft

McLaren (Fernando Alonso) – 1:13.866s +1.668s Ultrasoft

Sauber (Charles Leclerc) – 1:13.884s +1.686s Hypersoft

Toro Rosso (Brendon Hartley) – 1:13.889s +1.691s Hypersoft

Renault (Nico Hulkenberg) – 1:13.967s + 1.769s Hypersoft

Williams (Lance Stroll) – 1:14.703s +2.505s Hypersoft
Ferrari were the second-quickest on ultimate pace, Sebastian Vettel's best lap set on the hypersofts. The German wasn't too happy with how things went and with the Prancing Horse having form in making good gains overnight ahead of Saturday this season, the scarlet cars may yet have something to say come qualifying.
"I think we need a little bit of time to understand the full picture but as I said I'm not yet happy with the car," said Vettel. "If that comes together I think we can do quite a big jump and then hopefully the engine and putting it all together will help us to be there tomorrow."
The award for the most impressive performance could arguably go to Haas. The American team have, for the most part this year, had the fourth best car but they have failed to turn that performance into points. They struggled in Monaco, but have hit back with aplomb in Canada, thanks largely to a heavily upgraded chassis, that includes a new floor, front wing and bargeboards.
"It's been a pretty good day," said Grosjean. "We had FP1 and we learned quite a bit about the new upgrade, then in FP2 the car behaved nicely. We tried all three different (tire) compounds between the two cars – there's some more work to do, but it's been encouraging. The new aero package does suit me pretty well."
Haas are only just over a tenth quicker than Force India, with McLaren, Sauber and Toro Rosso all just a tenth further back. That would suggest we could be in for an almighty battle for the final four places in the top 10 shootout.
ULTIMATE LAP
Ever wondered what a driver's true pace would be if he managed to hook up his best three sectors? Well we've crunched the numbers for Canada – and all but five drivers could have improved...
Max Verstappen 1:12.198s +0

Kimi Raikkonen 1:12.328s +0

Daniel Ricciardo 1:12.603s +0

Lewis Hamilton 1:12.654s +0.123s

Sebastian Vettel 1:12.918s +0.067s

Valtteri Bottas 1:12.998s +0.073s

Romain Grosjean 1:13.534s +0.086s

Esteban Ocon 1:13.678s +0.069s

Sergio Perez 1:13.754s +0

Kevin Magnussen 1:13.846s +0.110s

Fernando Alonso 1:13.847s +0.019s

Brendon Hartley 1:13.872s +0.017s

Charles Leclerc 1:13.884s +0

Nico Hulkenberg 1:13.932s +0.035s

Stoffel Vandoorne 1:14.002 +0.165s

Pierre Gasly 1:14.051s +0.435s

Marcus Ericsson 1:14.076s +0.032s

Carlos Sainz 1:14.379s +0.054s

Lance Stroll 1:14.643s +0.060s

Sergey Sirotkin 1:14.782s +0
THE PERFECT LAP - 1m 12.099s
The top three drivers – Verstappen, Raikkonen and Ricciardo – hooked their ideal laps together. If Hamilton had put his theoretical best lap together, he would have been just over four tenths off Verstappen, having set his best lap on a tyre two grades softer.
Pierre Gasly has the most to gain – 0.435s – which would have catapulted him into the top 10. Worryingly for Williams, Sergey Sirotkin did his best three sectors on the same lap and ended up last, while Lance Stroll only has 0.060s, which wouldn't move him any higher than second-last.
RACE PACE
Mercedes topped the charts by a comfortable margin so a fourth successive win in Canada might not be too far away. Red Bull were second-best, 0.6 s/lap adrift, but there may be more to come once Ricciardo gets some long-run data on the board in final practice on Saturday.
Ferrari traditionally improve from Friday to Saturday, so expect that gap of around a second to shrink come Sunday, but the trio are once more comfortably ahead of the rest of the field, suggesting they will fight out the top six positions exclusively.
Force India are best of the rest in the race pace charts, with both drivers reporting a good feel with the car and able to get on the pace straight away. But just four tenths separate them in fourth to Sauber in ninth, which should make for an interesting battle for the final set of points.
Long-run pace deficit (seconds per lap)
Mercedes

Red Bull +0.6 s/lap

Ferrari +1 s/lap

Force India +1.4 s/lap

McLaren +1.5 s/lap

Renault +1.6 s/lap

Toro Rosso +1.7 s/lap

Haas +1.7 s/lap

Sauber +1.8 s/lap

Williams +2.3 s/lap
Renault will likely move up the charts, too, after a difficult day where Nico Hulkenberg first lost track time after encountering a gearbox issue in FP1. Then Carlos Sainz spun and hit the wall in the second session, damaging the floor, rear wing and crash structure of his car.
If they can get a clean one hour of running on Saturday, there's every chance they will be fighting for a place in Q3 and points on Sunday. The same can't be said for Williams, who once again found themselves propping up the timesheets.
Williams's performance chief Rob Smedley reckons the team "look more competitive on the high fuel but we have gained an understanding of where we need to improve on low fuel to be more competitive".
The team focused on aerodynamic development on the front end of the car in first practice and Smedley said they made some "good discoveries" which bodes well for the future. The team has instigated a recovery programme and is looking long term in its bid to get back to the front of the midfield. That might mean a bit of short term pain.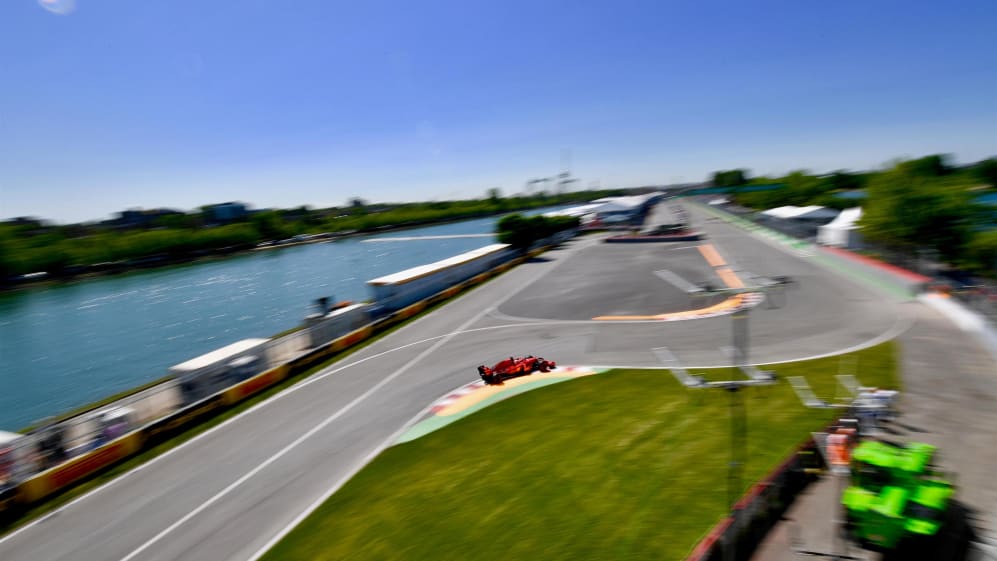 Verdict
It was unclear how Mercedes would perform in Canada given their struggles on the hypersofts, the lack of an engine update and the closeness of the top three so far this year.
But the early signs, both in terms of one-lap pace and race pace, are very encouraging for the reigning world champions. The one unknown is how they will fare on the hypersoft tyre.
However, even if they struggle and do not get pole, their race pace looks so good, they could still win on Sunday, particularly as overtaking is possible on this track.
Pirelli head of car racing Mario Isola reckons it will be a "risk" to try and get through to Q3 on the hypersofts – but with the top three 1.422s clear of the rest of the field and just over a second gap between the hypersoft and the ultrasoft, it might be a risk worth taking…
Fantasy F1 - get in the game!
Have you picked your Fantasy F1 team yet? If not, don't panic – you have until just before qualifying to get involved and try to win some amazing prizes.
It's free to play. Click here to sign up!
Watch full F1 Race replays or Highlights on F1 TV Access. Sign up now. Race replays only available in certain regions (view full F1 TV Content Schedule here)