Feature
Who's Hot and Who's Not after Day 1 in China?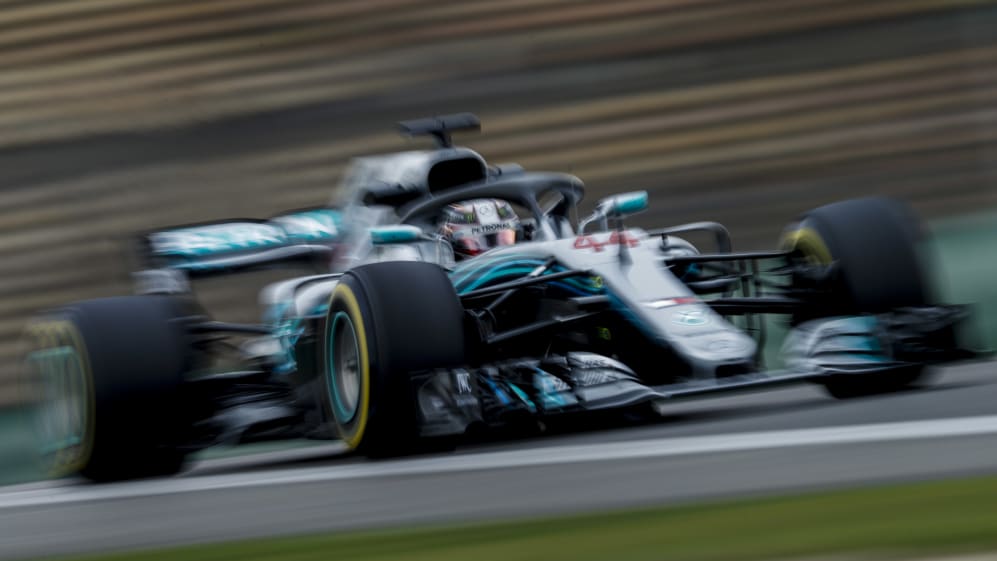 It was advantage Mercedes and Lewis Hamilton on Friday in China, as the reigning world champion combination topped the charts in both Friday practice sessions. Hamilton predicted a close battle with Ferrari. That might be the case in qualifying, but as Lawrence Barretto explains, the race may well be a different story…
Ferrari won the opening two races of the season, but their performances have been far from dominant. Instead, the Prancing Horse have been nip and tuck with Mercedes, with the duo acknowledging Red Bull as a genuine threat, too, particularly on race day.
The expectation, then, was that we would have more of the same in China but it seems Mercedes – unbeaten in Shanghai in the current hybrid era – are going to be the team to beat, both in qualifying and the race, providing they can stitch together their first clean weekend of the season.
One-lap pace
Mercedes' qualifying record in Shanghai is remarkable. It is the only track on which they have been on pole for each of the last six events. Ominously for rivals, only in 2013 did they fail to turn pole into victory. Not a bad conversion rate, eh?
The figures from Friday suggest that staggering run could be under threat this year. Mercedes led the way on best single lap, but that was just 0.007s ahead of Ferrari, courtesy of Kimi Raikkonen. The Iceman continued his impressive start to the season, holding the edge over team mate Sebastian Vettel.
His boss Maurizio Arrivabene said he was "quite happy" with the Finn's performance this year, pointing to his "good physical form" in light of the back problem he suffered a couple of years ago. "He is recovering well," he added. "He's really fit and focused on his job."
But he'll need to be at his very best to topple Hamilton in qualifying and achieve his first pole since Monaco last year. Despite the small gap, Hamilton looked at one with the car on Friday. Every time he hit the track, he looked quick. Fine-tuning was needed, he said, but he was pleased with the balance.
The data suggests it will be a two-way battle for pole, with Red Bull a little way off in third. That's not surprising, given it has been their race rather than qualifying pace that has impressed so far this year. And Daniel Ricciardo admitted they struggled for pace over single laps on the ultrasofts on Friday.
Best single lap (combined sessions, all ultrasoft tyres)
| POSITION | TEAM | DRIVER | LAP TIME | GAP (S) |
| --- | --- | --- | --- | --- |
| 1 | Mercedes | Lewis Hamilton | 1:33.483 | ------ |
| 2 | Ferrari | Kimi Raikkonen | 1:33.489 | +0.007s |
| 3 | Red Bull | Max Verstappen | 1:33.823 | +0.341 |
| 4 | Renault | Nico Hulkenberg | 1:34.313 | +0.831s |
| 5 | Haas | Kevin Magnussen | 1:34.458 | +0.976s |
| 6 | McLaren | Fernando Alonso | 1:34.632 | +1.150s |
| 7 | Force India | Sergio Perez | 1:34.792 | +1.310s |
| 8 | Toro Rosso | Pierre Gasly | 1:34.849 | +1.367s |
| 9 | Williams | Sergey Sirotkin | 1:35.340 | +1.858s |
| 10 | Sauber | Marcus Ericsson | 1:35.624 | +2.142s |
Renault win the accolade for best of the rest over one lap this weekend. Nico Hulkenberg and Carlos Sainz were both happy with the feeling of the R.S.18. Sainz spoke about feeling more comfortable with the car, having headed back towards his set-up in Australia, while both admitted this was simply a circuit that suited their car more.
Haas continue to suggest their early-season form is not just a flash in the pan, with the fifth best single lap of the day, just over a tenth shy of rivals Renault. Romain Grosjean admitted the team didn't quite get the qualifying simulation right in practice, so perhaps there's more to come.
Three-tenths separated fourth to sixth, with McLaren bottom of that pile. Stoffel Vandoorne admitted McLaren still need to work on understanding why they are lacking one-lap pace.
Force India were a couple of tenths further back, with Toro Rosso unable to replicate their heroic form in Bahrain, ending up eighth overall only a fraction ahead of Williams with Sauber bringing up the rear.
Pierre Gasly admitted he was chasing the balance, with Toro Rosso - expected to potentially suffer with energy deployment - struggling more in the low-speed sections compared to Bahrain, where he said that was their strength.
The grid could be mixed up, though, if the weather takes a turn for the worse. Forecasts suggest light intermittent rain could hit in final practice with conditions improving for qualifying. But on Friday the forecast was similar and a thunderstorm developed unexpectedly, drenching the paddock after FP2.
Pirelli will have those intermediates and full wets at the ready…
Race pace
If Mercedes' qualifying record is impressive, their race performance is not too shabby either. Hamilton has taken three wins in the last four years in Shanghai, and looking at our data, there's every chance he or team mate Bottas could hoist the winner's trophy on Sunday.
With the top two only separated by a tenth in terms of long-run pace so far this season, that gap appears to have ballooned to half a second in China, with Mercedes heading Red Bull and not Ferrari.
Of course, the data may not show the full picture, but the early evidence is that the Scuderia are at their weakest so far this season, at a track where they last tasted victory through Fernando Alonso in 2013.
Should either Vettel or Raikkonen make a mistake in qualifying or get caught out if bad weather hits, they may struggle to keep with the frontrunners judging by their race pace relative to others.
The Prancing Horse is around 0.9s/lap adrift of Mercedes, with Force India, McLaren, Toro Rosso and Haas all within 0.4s/lap of that pace.
Long-run pace deficit
| POSITION | TEAM | GAP (S/LAP) |
| --- | --- | --- |
| 1 | Mercedes | ------ |
| 2 | Red Bull | +0.5 |
| 3 | Ferrari | +0.9 |
| 3 | Force India | +1 |
| 4 | McLaren | +1.1 |
| 5 | Renault | +1.1 |
| 6 | Toro Rosso | +1.2 |
| 7 | Haas | +1.3 |
| 8 | Sauber | +2.1 |
| 9 | Williams | +2.1 |
It's not so rosy for Sauber and Williams, though, with the duo looking adrift from the rest of the midfield.
Pirelli says there's a fairly even time gap between the three compounds available – ultrasoft, soft and medium, with a gap of 0.9s between each.
"This should lead to some interesting strategies, with some cars seeming to be more at home on certain compounds than others," said Pirelli Head of Car Racing Mario Isola.
"A lot of this behaviour is of course influenced by weather, and it looks like teams will have to adapt their cars and strategies to what are likely to be slightly warmer conditions in the race, which should play to the strengths of the harder compounds available, with a higher working range."
On paper, a one-stop strategy appears to be faster than a two-stopper by around five seconds - but front tyre wear will be the deciding factor.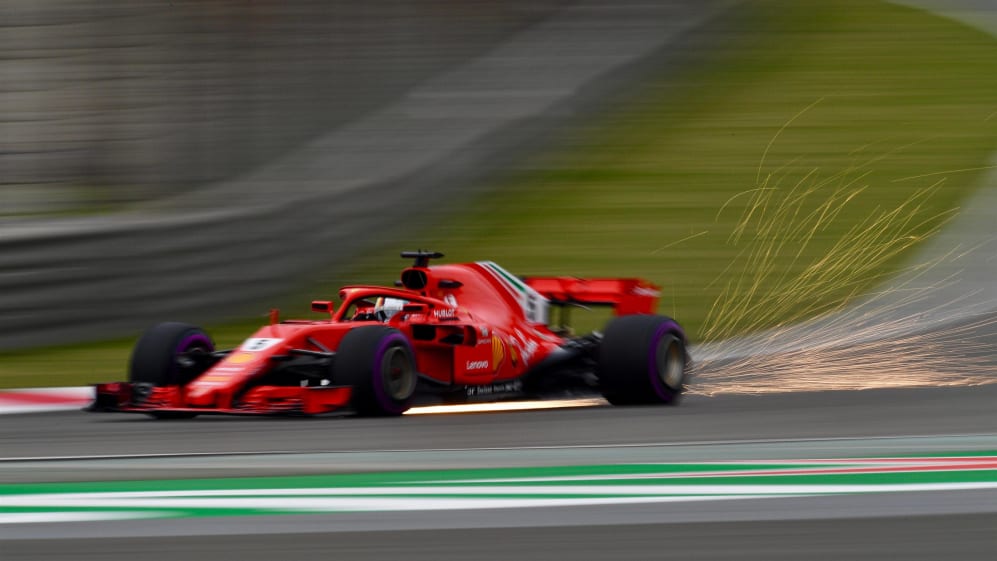 Verdict
As has been the case all year, Mercedes are favourites for pole position and if they can convert that speed into a front row lock-out and a clean run into the first corner, it's hard - based on our data - to look past a one-two at the chequered flag.
Even if they don't make the front row, or make a bad start, overtaking is possible at Shanghai. In fact, Hamilton says it is the third easiest track to overtake on. You would expect them to have the pace to fight back.
Red Bull are well-placed to score their first podium of the season, but that'll require Ricciardo to get more comfortable with the ultrasofts and Verstappen to keep his nose clean throughout the race.
Further back, the midfield is tightly packed once more, so there should be an enticing fight for points, plus the prospect for wheel-to-wheel racing further down the field.
As Hamilton says "it's a good track for racing". Let's hope Shanghai delivers once more.