Feature
Who's Hot and Who's Not after Day 1 in France?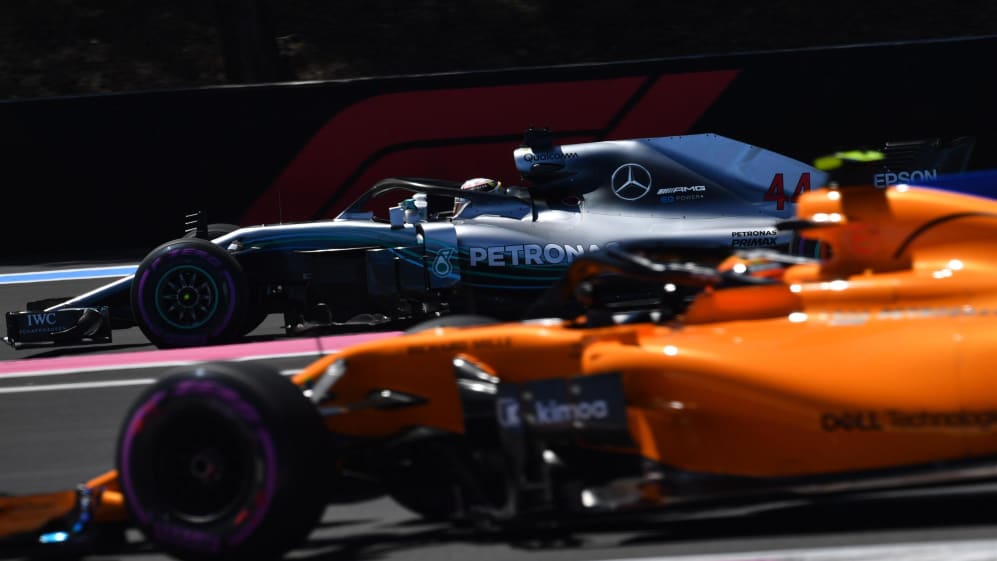 F1 has headed back to France for the first time in a decade, with Ferrari carrying the momentum after Sebastian Vettel's victory in Canada. But Mercedes have brought their much anticipated engine update complete with "added goodness". Will that be enough to topple the Scuderia? Lawrence Barretto dives into the data…
With a third of the F1 season ticked off, both drivers' and constructors' championships are beautifully poised. Vettel leads reigning champion Lewis Hamilton by a single point while Ferrari are snapping at leaders Mercedes' heels, just 17 points adrift.
Ferrari's engine upgrade worked a treat in Canada, but Mercedes have hit back in France with one of their own, albeit it one race behind schedule. To make up for that, they've brought Phase 2.1, which features a mix of reliability and performance improvements and is a step on from what they had planned to bring to Canada.
That could prove crucial as F1 races at Paul Ricard, with its two long straights, one of which ends with the famous and fast Signes corner. On the basis of Friday's running, it's looking rather good for Mercedes in terms of qualifying speed – but based on the data gathered for long run pace, it's not all over yet…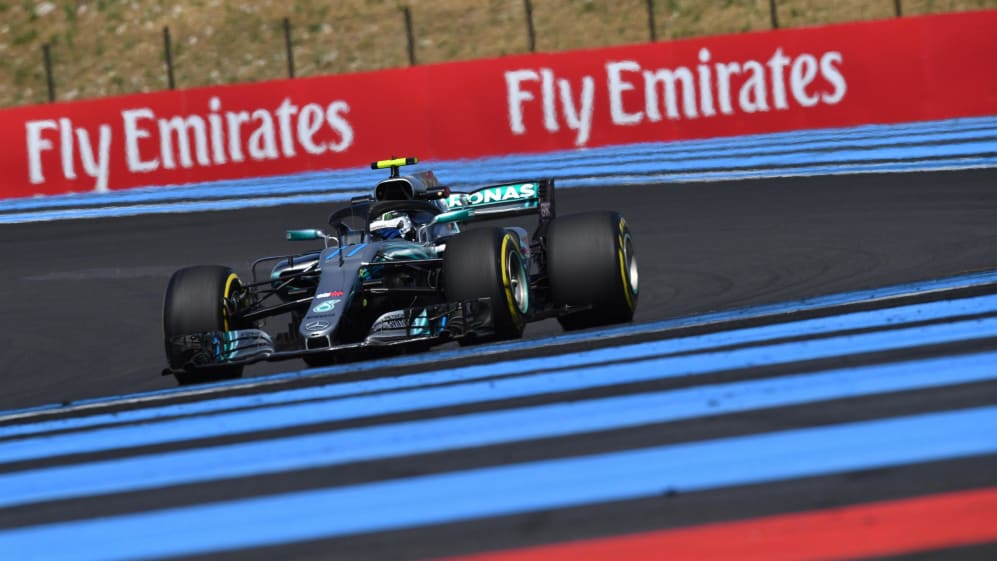 ONE-LAP PACE
Hampered by an engine that was seven-races old, Hamilton was unusually off the pace in Montreal – a track in which he had previously enjoyed so much success. But the reigning world champion was back to his imperious best on Friday – and that was without having turned a single lap on the simulator in preparation, unlike many of his rivals.
The Briton was an impressive three tenths of a second quicker than anyone else in the first session and that ballooned to seven tenths in the afternoon, when only McLaren managed to go faster than in the morning – and that was largely down to Alonso leaving it late to set his time and doing so on the ultras rather than the supersoft.
Both Hamilton and Bottas reported the new specification engine felt good after the initial runs, with Bottas striking fear into his rivals when he said there's yet more to come despite their sizeable advantage. "We are not running it yet in full power so there is more to discover tomorrow. But in normal running, it felt fresh and nice and a bit better than the old one," he said.
Red Bull were next best in the ultimate pace charts, with both Daniel Ricciardo and Max Verstappen suggesting they were happy with the car. However, they also said Mercedes were the ones to beat. Before Mercedes revealed they had the new engine, Ricciardo said: "I hope [they do] because obviously Lewis' time was pretty quick. Hopefully they used it today, if they're going to go quicker, then it looks like everyone is chasing them this weekend. I guess for them it's working."
Ferrari have rarely shown their hand on Fridays this year and the same was the case in France. Typically, they make improvements overnight and close the gap – or at some points move ahead – come qualifying and the race. With that in mind, Vettel wasn't too concerned.
"On one lap, [my laps] didn't come together," he said. "I didn't put great laps in. Therefore I'm not too stressed about the one lap performance. Usually come qualifying we are able to pick up the pace, but as I said, for tonight, I need to understand what I need to do to the car and understand what we can do on top of that to make the car faster, and it should be fine."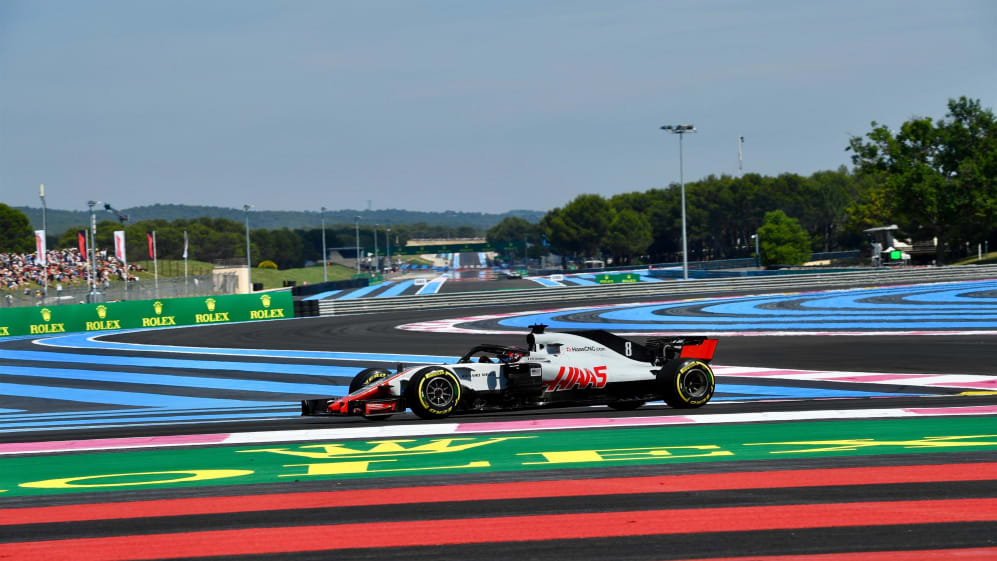 Haas picked up the mantle of 'Best of the Rest', the American outfit once again proving they have the fourth best car on the grid. Unfortunately, they've rarely managed to push home that advantage this season, but both Romain Grosjean and Kevin Magnussen felt pretty happy after Friday's running.
They should both make it into Q3 on Saturday afternoon, with Toro Rosso and Force India – who like Williams also have the Mercedes upgrade – fighting it out for the final two places based on today's running. Renault appear to have dropped back, which is unfortunate considering it's their home race and they were slower than both Haas and Force India despite running a tyre one step softer.
McLaren's best lap is skewed given they were the only ones to improve in FP2, with Alonso setting that time at the end of the session – when the track had rubbered in – and with ultrasofts rather than the supersofts he ran in the morning session.
Sauber were next up, with Williams – as has so often been the case this season – bringing up the rear. The latter are likely to depart in Q1, with McLaren and Sauber fighting to avoid an early bath, too.
Best single lap (combined sessions)
Mercedes (Lewis Hamilton) – 1:32.231s Ultrasoft
Red Bull (Daniel Ricciardo) – 1:32.527s +0.296s Ultrasoft
Ferrari (Kimi Raikkonen) – 1:33.003s +0.772s Ultrasoft
Haas (Romain Grosjean) – 1:33.318s +1.087s Ultrasoft
Toro Rosso (Pierre Gasly) – 1:33.695s +1.454s Supersoft
Force India (Sergio Perez) – 1:33.719s +1.488s Supersoft
Renault (Carlos Sainz) – 1:34.258s +2.027s Ultrasoft
McLaren (Fernando Alonso) – 1:34.400s +2.269s Ultrasoft
Sauber (Charles Leclerc) – 1:34.513s +2.282s Ultrasoft
Williams (Lance Stroll) – 1:34.881s +2.650s Ultrasoft
ULTIMATE LAP
Ever wondered what a driver's true pace would be if he managed to hook up his best three sectors? We've crunched the numbers for F1's return to France – and all but three drivers could have improved…
Lewis Hamilton 1:31.967 +0.264s
Valtteri Bottas 1:32.055 +0.316s
Daniel Ricciardo 1:32.527 +0.123s
Kimi Raikkonen 1:33.003 +0.030s
Sebastian Vettel 1:33.172 +0.076s
Max Verstappen 1:33.162 +0.169s
Romain Grosjean 1:33.318 +0
Pierre Gasly 1:33.685 +0
Sergio Perez 1:33.692 +0.027s
Kevin Magnussen 1:34.108 +0.142s
Carlos Sainz 1:34.258 +0.059s
Brendon Hartley 1:34.664 +0.424s
Marcus Ericsson 1:34.592 +0.284s
Esteban Ocon 1:34.484 +0.162s
Charles Leclerc 1:34.513 +0.147s
Fernando Alonso 1:34.400 +0
Sergey Sirotkin 1:35.105 +0.289s
Lance Stroll 1:34.823 +0.058s
Nico Hulkenberg 1:34.887 +0.106s
Stoffel Vandoorne 1:35.021 +0.108s
THE PERFECT LAP – 1m 31.857s
The top six drivers can all find time. Of those, Hamilton and Bottas have the most to gain, which bodes well for their bid to lock out the front row for Sunday afternoon.
The stats show Romain Grosjean got everything out of the car, as he finished a brilliant seventh quickest overall, with Pierre Gasly and Fernando Alonso following suit.
Toro Rosso's Brendon Hartley, who lost running at the end of FP2 when he encountered an engine issue, has the most to gain with 0.424s left out on the track – though that would have only moved him up one place.
RACE PACE
Mercedes came out on top of the pile for the second successive race but it's super close. In fact, just a tenth of a second separates Mercedes, Red Bull and Ferrari. That will explain why Hamilton was so cautious in his assessments of the running on Friday.
"I won't really know where we stand pace-wise until tomorrow but the car is feeling good and ultimately I think it is going to be very close between us all," he said.
"I am sure there is one car that is going to be particularly quick in one sector and another quick in another so all I am doing is keeping my head down and trying to make sure my car is where I need it to be… It's been a good feeling from Friday."
The changing wind direction caused a few headaches across both sessions, with several drivers running off track, particularly at the tricky Turn 6. "The wind played a big role in terms of how it affected our balance, and it was difficult to have a consistent performance during the sessions," said Charles Leclerc after Friday's running. That may have skewed the long run data, which is always tricky to analyse given teams will use different fuel loads and run programmes.
Behind the top three, Haas came out on top and with a 0.6s/lap advantage over their rivals. If they can qualify seventh and eighth and make a clean getaway, they will likely find themselves in a race of their own for those same positions on Sunday.
It will then be battle between Toro Rosso, McLaren and Renault, with Sauber and Williams a fair margin off the back and unlikely to be troubling the points.
Force India are the great unknown as they were unable to complete any meaningful long running after Perez encountered a bolt issue on his wheel. If they can get a clean one-hour practice session on Saturday morning and make up for lost time, expect them to be in the fight for points.
Long-run pace deficit (seconds per lap)
Mercedes
Red Bull +0
Ferrari +0
Haas +0.9s/lap
Toro Rosso +1.5s/lap
McLaren +1.7s/lap
Renault +1.7s/lap
Sauber +2.4s/lap
Williams +2.8s/lap
Force India +3.8s/lap
VERDICT
Mercedes will be wary of reading too much into the times after they performed strongly on Friday in Canada and failed to carry that through into the weekend.
However, bolstered by an engine upgrade which appears to be a decent improvement and running on a track layout that was anticipated to suit them, things are looking encouraging for the Silver Arrows.
Paul Ricard was resurfaced ahead of the race, as was Barcelona earlier this year when Mercedes dominated the entire weekend. It'll be interesting to see whether there's a repeat this weekend.
At this stage, it's looking like a one-stop strategy, with the ultrasoft around 0.5s quicker than the supersoft with similar degradation. Some teams may attempt to get through Q2 on the supersoft, to allow them to start the race on that tyre – but if it proves to be too close, it's unlikely the risk is worth taking.
Also, the pit lane speed limit being reduced from 80 km/h to 60 km/h will encourage teams to favour a one-stop over a two-stop strategy given the extra time it will take to box for fresh tyres.
That might not sound too exciting, but with the top three teams so well-matched in terms of race pace and the combination of the track layout and wind catching drivers out, it's by no means a forgone conclusion that Mercedes will walk this. Bring on the weekend.
Fantasy F1 – get in the game!
Have you picked your Fantasy F1 team yet? If not, don't panic – you have until just before qualifying to get involved and try to win some amazing prizes.
It's free to play. Click here to sign up!
Watch full F1 Race replays or Highlights on F1 TV Access. Sign up now. *Only available in certain regions (view full F1 TV Content Schedule here) *