Feature
Who's Hot and Who's Not after Day 1 in Great Britain?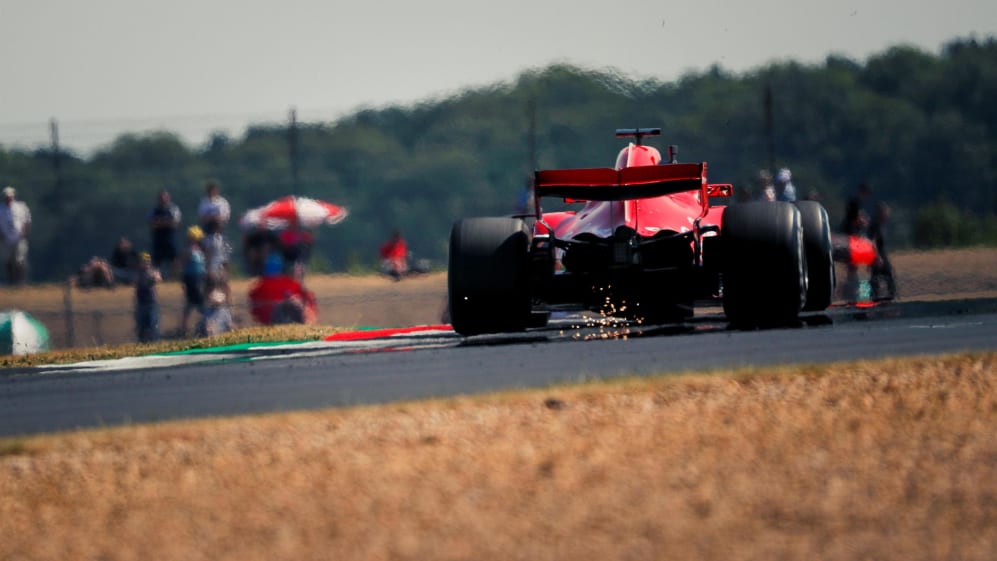 Silverstone has been a Mercedes fortress of late. They have taken pole and race victory at the last five British Grands Prix. But we're living in unusual times in F1 right now. Ferrari and Red Bull are offering their greatest threat to Mercedes in the V6 era and the British weather has got confused and delivered unseasonably warm conditions. So who are the team to beat this weekend? Lawrence Barretto crunches the numbers…
Close. We've used that term a lot to describe this season. Mercedes, Ferrari and Red Bull have been so well-matched this year, that after nine races, they've each scored three victories apiece.
Ferrari wrestled the lead in the constructors' championship in Austria, as Mercedes endured their worst weekend of the year. And Red Bull are only 58 points – just over two race wins – adrift in third place.
Mercedes would be expected to hit back at Silverstone. The reigning four-time world champions have found fixes for both the hydraulic leak Valtteri Bottas suffered last time out and the fuel pump issue that ended Lewis Hamilton's race – and ultimately lost him the lead in the drivers' championship.
But Ferrari have responded to Mercedes' aero update in Austria with one of their own at Silverstone. It includes a modified floor and engine cover. And the early indications are they've made gains. After Friday's running both Hamilton and Bottas spoke of a close fight with Ferrari – and based on the numbers, they're not wrong….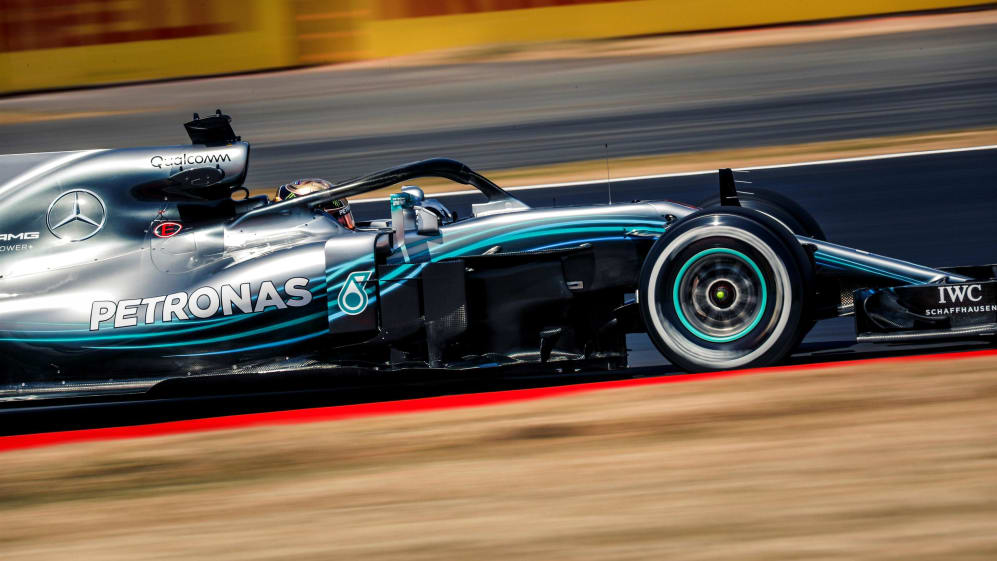 ONE-LAP PACE
Hamilton led the way in first practice - and that time was good enough to leave him and Mercedes top of the pile come the end of the day. But the track temperature rose by 11C for the second session and that switched things around, with Sebastian Vettel vaulting to the top of the charts in FP2.
Incidentally, this is only the second time in 23 FP2 sessions that Vettel has ended up on top. But more importantly for the German, he set the pace in the session where the conditions were more representative as it took place at the time of day when qualifying will take place on Saturday.
Vettel sounded quietly confident about Ferrari's chances this weekend. "For a change, it seems like a good Friday," he said after practice. In contrast, Mercedes were less happy, particularly with the soft tyre. "We got the soft tyres working OK," said Hamilton. "We experienced some overheating issues as track temperatures hit more than 50C – and we expect similar conditions on Saturday and Sunday."
A two-team, four-car battle for qualifying, looks likely then, with Red Bull out on their own as the third-best team. Their preparations were disrupted when Max Verstappen crashed in FP2, robbing him of the chance to do a low-fuel run on the soft tyre or a long run to gather precious data for Sunday's race.
Daniel Ricciardo, who delivered Red Bull's best single lap albeit 0.657s off the pace, reckons the third row is the best they can hope for based on Friday's running. "I don't think we can expect too much in qualifying and if we are to qualify on the third row we really need to understand how to make the tyres go longer and then hopefully we will have a chance on Sunday," said the Australian.
Best single lap (combined sessions – all soft tyres)
Mercedes (Lewis Hamilton) 1:27.487s
Ferrari (Sebastian Vettel) 1:27.552s +0.065s
Red Bull (Daniel Ricciardo) 1:28.144s +0.657s
McLaren (Fernando Alonso) 1:29.306s + 1.819s
Haas (Romain Grosjean) 1:29.352s +1.865s
Renault (Nico Hulkenberg) 1:29.354s +1.867s
Force India (Esteban Ocon) 1:29.467s +1.980s
Sauber (Charles Leclerc) 1:29.557s +2.070s
Toro Rosso (Pierre Gasly) 1:29.831s +2.344s
Williams (Lance Stroll) 1:29.878s +2.391s
McLaren were best of the rest on one-lap pace but both Fernando Alonso and Stoffel Vandoorne plus new Sporting Director Gil de Ferran were keen to play down their chances this weekend, particularly as there has only been a few days since the last race to limit any major changes they could make to arrest their recent disappointing form.
And it's going to be close between them, Haas, Renault, Force India and Sauber, with just over two tenths separating the five teams. Renault were pretty happy with their afternoon's work. The French manufacturer have a small floor modification, new race brake drum and a safeguard in place after Nico Hulkenberg's turbo issue in Austria. Both drivers were pleased with Friday and the feeling is Q3 is on the cards once more.
It's not such good news for Toro Rosso, though. The Italian squad brought a big update to Austria and the initial signs were positive. They enhanced that package at Silverstone, but Pierre Gasly has suggested they haven't delivered the gains they had hoped for. They are ninth in the pecking order, only a fraction ahead of Williams, who brought a new rear wing to their home race and finally look like they have some something to cheer about, with the initial impressions suggesting they have made a small step forward in what is a challenging season.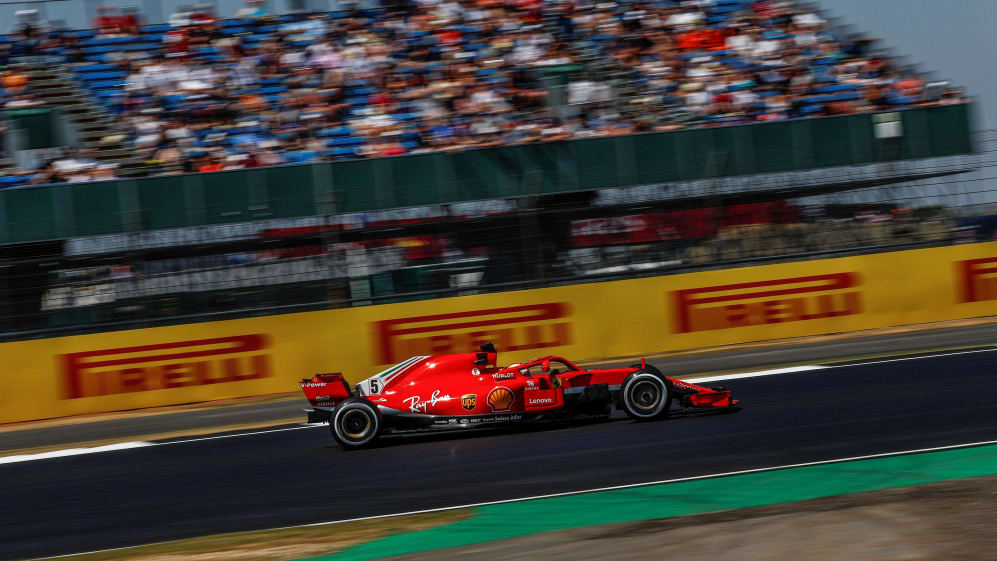 ULTIMATE LAP
Rarely this season have more than a handful of drivers per race weekend managed to put their best three sectors together to secure their ultimate lap. But at Silverstone on Friday, nearly half the grid – nine out of 20 drivers – managed to achieve the feat…
Lewis Hamilton 1:27.487 +0
Sebastian Vettel 1:27.552 +0
Valtteri Bottas 1:27.854 +0.042
Kimi Raikkonen 1:27.866 +0.179
Daniel Ricciardo 1:28.144 +0
Max Verstappen 1:28.280 +0.045
Kevin Magnussen 1:29.300 +0.317
Fernando Alonso 1:29.306 +0.089
Nico Hulkenberg 1:29.318 +0.036
Romain Grosjean 1:29.352 +0
Esteban Ocon 1:29.389 +0.078
Charles Leclerc 1:29.396 +0.161
Sergio Perez 1:29.522 +0
Carlos Sainz 1:29.563 +0
Pierre Gasly 1:29.831 +0
Lance Stroll 1:29.878 +0
Marcus Ericsson 1:29.942 +0
Stoffel Vandoorne 1:30.003 +0.118
Sergey Sirotkin 1:30.101 +0.002
Brendon Hartley 1:30.297 +0.107
Kevin Magnussen had the most time to gain at just over three tenths of a second. However, such is the gulf between the top three teams and the rest of the field that it wouldn't make much of a difference. It would, however, push Haas a couple of tenths clear of the midfield in fourth.
Of the top six, Hamilton, Vettel and Ricciardo all managed to hook up their best three sectors, with Bottas and Verstappen leaving just half a tenth on the table.
Not for the first time this year, Raikkonen had the most to gain of the top six with his best lap 0.179s off what was ultimately possible. Will the Finn finally get it all together come Saturday?
THE PERFECT LAP – 1m27.360s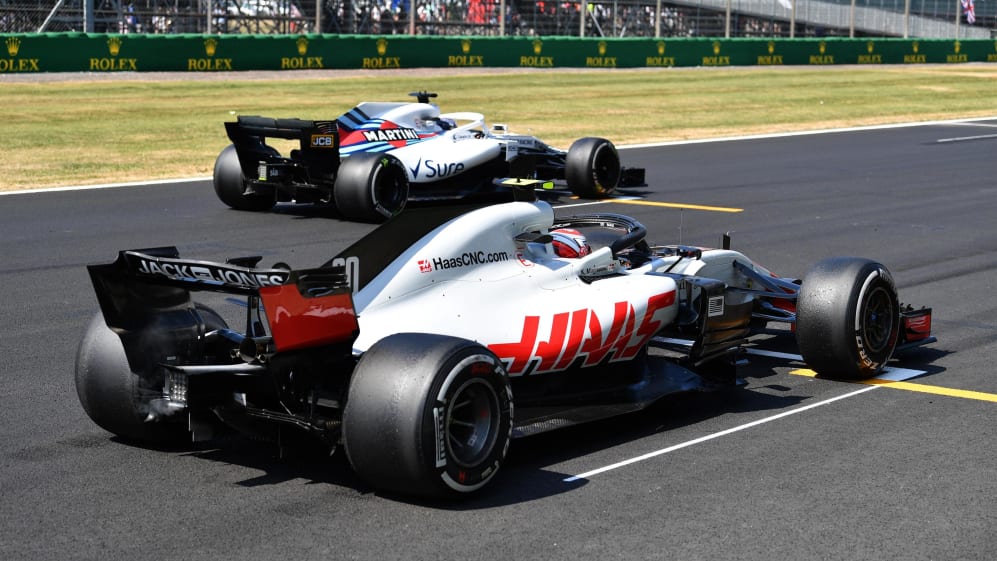 RACE PACE
Ferrari last won the British Grand Prix in 2011, courtesy of Fernando Alonso. If they manage to get ahead in qualifying and keep their noses in front at the start, the Scuderia may well end that barren run based on the long run data.
There are the usual caveats regarding fuel levels, of course, but the feeling inside Ferrari on Friday night was positive – and they tend to only get better as the weekend progresses.
But Hamilton reckons Mercedes are very much in the fight. "It's going to be very, very close this weekend," said Hamilton. "The Ferraris are really fast. We're in for a serious fight which is great for the fans and I hope that we can pull through."
Overtaking at Silverstone is tricky, which means track position is crucial. That means a one-stop strategy – soft to medium - is more likely, particularly as it is three seconds quicker than two-stopper, going soft, medium, medium. However, as we saw in Austria, the warmer temperatures could force more pit stops.
The track has also been resurfaced for this year, which has contributed to faster times that were notably quicker than in Friday practice last year. Hamilton is loving it – but expects a physically challenging race this year. "The track is the fastest it has ever been; we're flat out through Copse and Turn 1 and through Turn 2 with the DRS - it's insane how fast it is," he said. "The faster this track. With the speeds we're going now and the G forces we're pulling, I think it's going to be the most physical race of the year."
Long-run pace deficit (seconds per lap)
Ferrari
Mercedes +0.1s/lap
Red Bull +0.5 s/lap
McLaren +1.2s/lap
Renault +1.3s/lap
Force India +1.4s/lap
Haas +1.5s/lap
Toro Rosso +1.7s/lap
Sauber +1.7s/lap
Williams +2.2s/lap
Red Bull are third overall, but that's the same deficit as in Austria and they ultimately excelled on race day as the temperatures rose unexpectedly – so they certainly can't be counted out. There's then a big gap back to the rest of the pack, with McLaren next best – 1.2s/lap off the pace. Just 0.5s/lap separates them from Renault, Force India, Haas, Toro Rosso and Sauber – so we could be in for some good racing for the lesser points.
What a difference a weekend makes for Haas. Last Sunday, they completed their best weekend in F1. Not only did they enjoy smooth running each day, but they also secured their best-ever points haul. Fast forward to this weekend and things are not going well. Romain Grosjean ended up in the barriers at Turn 1. Such was the damage, the American team opted to change the chassis. The Frenchman lost a bunch of track time as a result.
But such is the confidence in the car's ultimate pace this season, Haas Team Principal Gunether Steiner remains hopeful the team can hit back. "We had to change the chassis because there is some damage, and it's easier to change the chassis than it is to try and fix it," said Steiner.
"The good thing is that Romain was fast and we know what happened to Kevin [Magnussen], so we know he can be faster too. So, I'm cautiously optimistic for tomorrow. Missing one car in FP2 didn't help us, but we've been in difficult positions before and gotten out of them. All in all, the car has shown good potential."
Bringing up the rear in the long-run pace charts is Williams. The team said they expected a difficult weekend ahead of their home race and they're around half a second a lap slower than Sauber, which means Sunday is likely to be another long afternoon.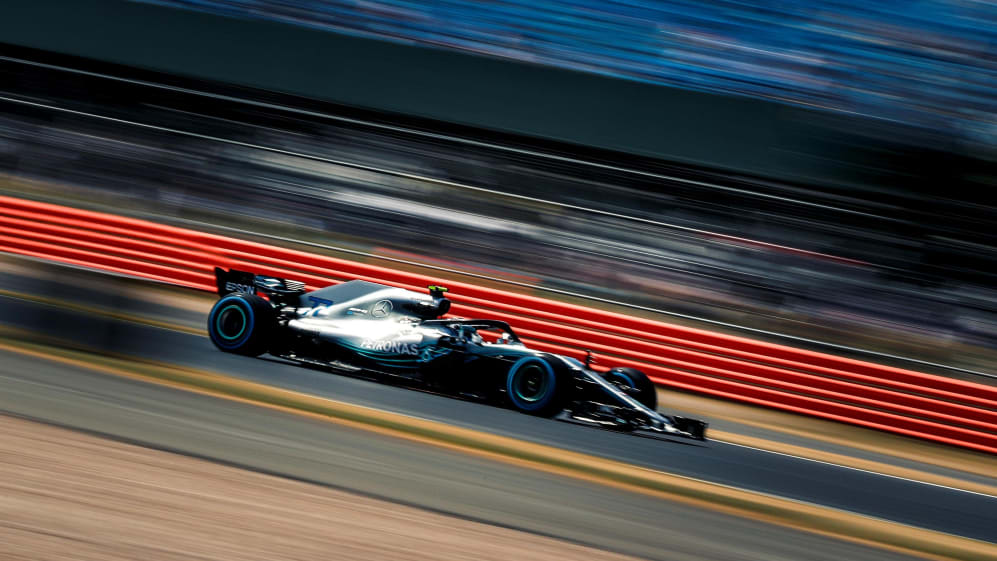 VERDICT
Lewis Hamilton has made a habit of making history in his F1 career and he has the chance to enhance his legacy this weekend. Victory on Sunday will make him the first man to win the British Grand Prix six times, pulling him clear of the record jointly held by Jim Clark and Alain Prost.
He is also seeking his 50th pole position in a Mercedes this weekend, which would put him eight short of Michael Schumacher's total with Ferrari, which incidentally is a record with one team. But Mercedes Technical Director James Allison is under no illusions about the challenges his team faces.
"If anyone thought this weekend was going to be a walk in the park for us, then today will have disabused them of that notion," he said. "It looks mighty close at the front between us and Ferrari - both on the long runs and the short runs. It's going to be quite a tussle, managing the tyres on a very, very demanding track in hot conditions."
Hamilton seems to come alive at Silverstone and he has shown time and time again that he is capable of delivering when it matters in qualifying, pulling out a lap that no one though possible.
Sebastian Vettel, who says he is hoping to 'kill their [Mercedes'] magic' has been pretty handy at the death in Q3, too. With the duo so close, both in terms of qualifying and race pace, this could be a titanic battle. Ready yourselves, folks.
Fantasy F1 – get in the game!
Have you picked your Fantasy F1 team yet? If not, don't panic – you have until just before qualifying to get involved and try to win some amazing prizes.
It's free to play. Click here to sign up!
Watch full F1 Race replays or Highlights on F1 TV Access. Sign up now. Race replays only available in certain regions (view full F1 TV Content Schedule here)