Feature
Who's Hot and Who's Not after Day 1 in Hungary?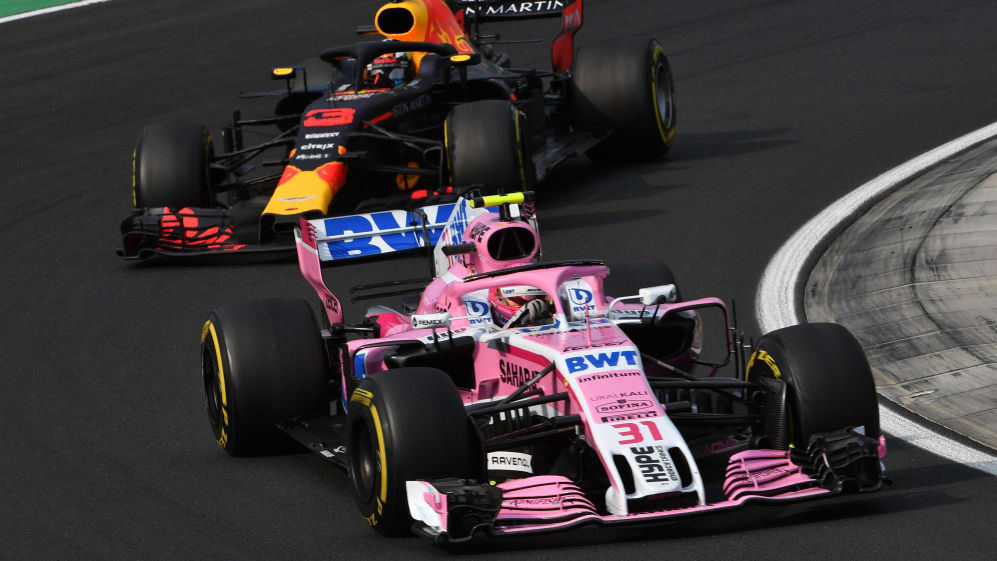 A win for Red Bull this weekend will mean the victories in the first 12 races of the season will have been split evenly between themselves, Mercedes and Ferrari. So can Red Bull, who have picked out this weekend's Hungarian Grand Prix as one of three races in 2018 that offer them the best chance of victory, deliver? Lawrence Barretto has a look at the data…
So keen were Red Bull to give themselves a strong shot at victory in Hungary, they tactically changed engine parts on Daniel Ricciardo's car for Germany in a bid to ensure he could be penalty-free in Hungary.
The gamble didn't pay off, as he retired from the race with an engine-related issue. But they've dug into his pool of old parts, which still have life in them, and fitted them for this weekend, meaning for now he has no penalties.
Red Bull kicked off the weekend on the right foot, enjoying a smooth day of running across Friday's two 90-minute practice sessions, with Ricciardo setting the pace in FP1 and team mate Max Verstappen less than a tenth behind pace-setter Sebastian Vettel in FP2.
Can they replicate that pace in qualifying, where they have traditionally struggled for performance this season, and in the race? Well, it's a strong possibility according to the numbers…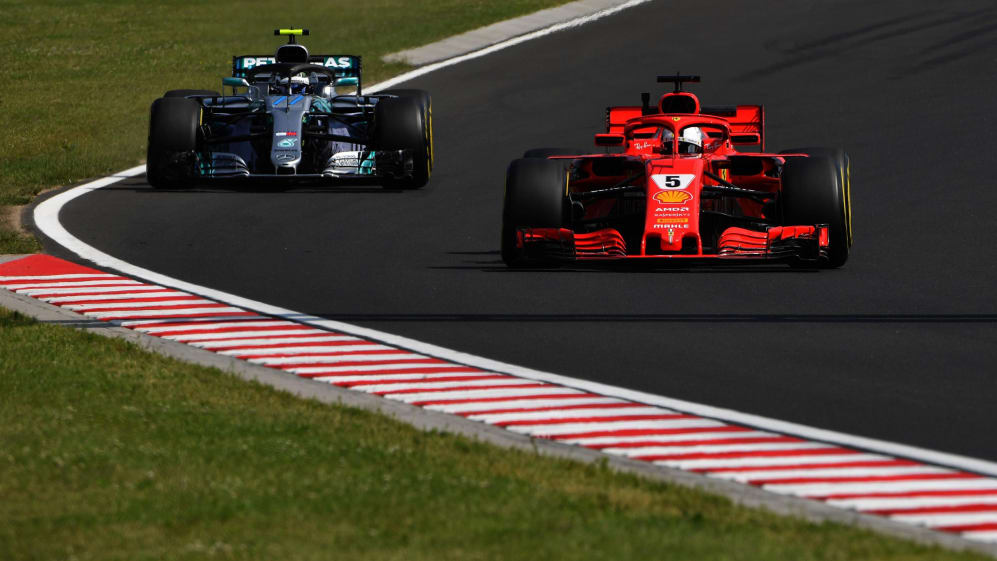 ONE-LAP PACE
Ferrari don't often show their hand on Friday afternoons, but Vettel did not hold back at the Hungaroring. In fact, he suggested in his post-session media sessions that it was "good to have a race straight away to get your head away and focus on the next thing to do" after he crashed out of the lead in Germany.
His performance on Friday will have improved his mood, and while he rarely gives anything away, it sounds like he's in a good place heading into the weekend. "I was pretty happy in the afternoon, happier than in the morning," he said. "I think the car's pretty good for one lap. We can still improve, but it's been one of the better Fridays. Obviously they've been a little bit up and down for us lately so today was quite solid."
That bodes well for the Prancing Horse and Vettel, who lost the lead in both the constructors' and drivers' championships respectively after their frustrating German Grand Prix. However, while Ricciardo conceded Ferrari are their biggest threat in Hungary, the Australian was pretty bullish in suggesting he has a car capable of challenging the front row.
Based on the figures, their outright pace over one lap is indeed pretty close with Ferrari. Rarely have we seen that this season but Red Bull's chassis, laced with downforce many of their rivals aspire to, is well-suited to the tight and twisty nature of the Hungaroring.
"Our car is feeling good," said Verstappen, whose Red Bull team also have the benefit of a new fuel this weekend from ExxonMobil. "I was happy in the second sector, where the most corners are. We can still improve, but the beginning of the week is positive. I feel better than expected." Ricciardo added: "I want to be on the front row. We have got a good enough car. There's still a bit of time to find on one lap, but it's a good start."
Best single lap (combined sessions)
1 Ferrari (Sebastian Vettel) 1:16.834s Ultrasoft
2 Red Bull (Max Verstappen) 1:16.908s +0.074s Ultrasoft
3 Mercedes (Lewis Hamilton) 1:17.587s +0.753s Soft
4 Haas (Romain Grosjean) 1:18.065s +1.231s Ultrasoft
5 Renault (Carlos Sainz) 1:18:495s +1.661s Ultrasoft
6 Toro Rosso (Pierre Gasly) 1:18.518s +1.684s Ultrasoft
7 Force India (Esteban Ocon) 1:18.761s +1.927s Ultrasoft
8 McLaren (Fernando Alonso) 1:18.857s +2.023s Ultrasoft
9 Sauber (Marcus Ericsson) 1:19.043s +2.209s Ultrasoft
10 Williams (Lance Stroll) 1:19.645s +2.811s Ultrasoft
On paper, Mercedes looks woefully off the pace. But their best single lap doesn't tell the true picture. Both Lewis Hamilton and Valtteri Bottas made mistakes on their single low-fuel run on the ultrasoft tyre and the Silver Arrows opted against doing a second run. Instead, they focused on race pace, with a view of doing a proper qualifying simulation on Saturday morning in final practice.
Hamilton and Bottas both spoke of struggling with the tyres overheating. "It's the [track] temperature and the type of track it is," said Hamilton. "It's just corner after corner after corner, so there's no time for the tyres to cool down."
Bottas added: "[We are struggling with overheating] with the ultrasofts definitely. You can feel already in a single lap that the car's moving more on the tyres. They're overheating even through one lap, so the last sector always becomes a bit tricky, so actually you need to compromise a little bit in some of the high speed corners not to cook them before you arrive to sector three." However, he reckons Mercedes can be in the fight for the sharp end of the grid with Ferrari and Red Bull come qualifying.
Haas were best of the rest in fourth. The American team, who like Sauber have the latest specification Ferrari engine this weekend, have gathered momentum on Saturdays, delivering strong and consistent performances to make the most out of what is the fourth best package on the grid. In Hungary, they continued that run, with Romain Grosjean, who appears to have turned his season round, in particular looking strong.
They have a four-tenth gap to the rest of the field, suggesting Q3 should be formality. That will leave Renault, Toro Rosso, Force India, McLaren and Sauber to fight it out for the final two spots in the pole position shoot-out. They're separated by just eight-tenths of a second.
ULTIMATE LAP
Drivers rarely put their best three sectors together, but it's interesting to see what their true pace would be if they did manage to hook up their ultimate lap. We've crunched the numbers, and all but seven drivers have ground to make up…
1 Sebastian Vettel 1:16.834s +0
2 Max Verstappen 1:16.908s +0
3 Daniel Ricciardo 1:17.061s +0
4 Kimi Raikkonen 1:17.118s +0.034s
5 Lewis Hamilton 1:17.165s +0.422s
6 Valtteri Bottas 1:17.294s +0.574s
7 Romain Grosjean 1:18.014s +0.051s
8 Esteban Ocon 1:18.358s +0.402s
9 Carlos Sainz 1:18.495s +0
10 Pierre Gasly 1:18.518s +0
11 Sergio Perez 1:18.698s +0.152s
12 Fernando Alonso 1:18.786s +0.071s
13 Nico Hulkenberg 1:18.860s +0.053s
14 Kevin Magnussen 1:18.880s +0
15 Brendon Hartley 1:18.916s +0
16 Marcus Ericsson 1:18.981s +0.062s
17 Charles Leclerc 1:19.044s +0.093s
18 Lance Stroll 1:19.499s +0.272s
19 Stoffel Vandoorne 1:19.499s +0.213s
20 Sergey Sirotkin 1:19.567s +0.203s
Unsurprisingly, Hamilton and Bottas have the most time to gain. The Mercedes duo made mistakes in the middle sector of the Hungaroring when on their low-fuel laps on the ultrasoft tyres during second practice.
Esteban Ocon similarly has plenty of time to gain, with four-tenths on the table, whereas the top three of Vettel, Verstappen and Ricciardo managed to complete their ideal lap over the course of the two 90-minute sessions.
Ricciardo's lap was particularly impressive given he's running the old-spec Renault engine, which will be down on power to team mate Verstappen's latest spec unit.
THE PERFECT LAP – 1:16.515s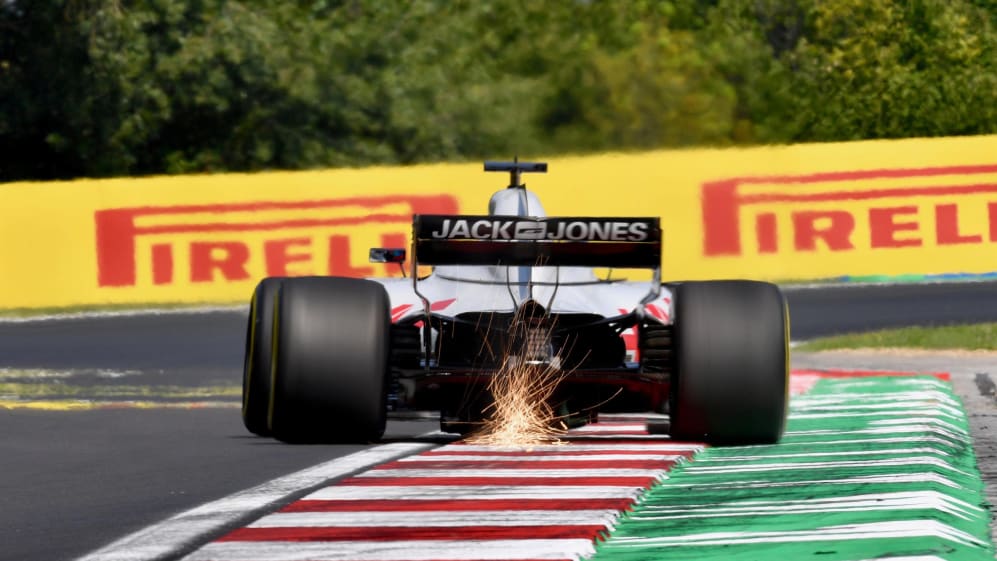 RACE PACE
Ricciardo said that it's "all very close" between the top six in terms of long run pace, adding that Mercedes looked "pretty good" on the soft. But the data suggests his Red Bull team have around two-tenths of a second per lap advantage over their nearest rivals.
That said, the data was gathered in the second half of FP2, when the track temperature dropped around 5 degrees Celsius, with conditions becoming overcast and thundery showers narrowly missing the circuit. With temperatures set to rise as the weekend goes on, with Sunday the hottest day of the meeting, there's every chance the relative long-run pace pecking order will change.
Hamilton admitted Mercedes, who are struggling with overheating the tyres, have work to do overnight as they bid to close what is currently a 0.4s/lap deficit to Red Bull. "I don't know exactly what we're going to change at the moment," he said. "I do have an idea, so we'll do the debrief and then I've made my notes, so I expressed to the guys what my problems were and then [I've] just got to dig deep trying to figure out what changes I make between now and tomorrow. Hopefully tomorrow's dry so whatever changes I make tonight we can test. In the last race, I wasn't able to do that but it worked out well so I hope we're able to find something tonight."
Long-run pace deficit (seconds per lap)
1 Red Bull
2 Ferrari +0.2s/lap
3 Mercedes +0.4s/lap
4 Force India +1.5s/lap
5 McLaren +1.6s/lap
6 Renault +1.6s/lap
7 Toro Rosso +1.8s/lap
8 Haas +1.8s/lap
9 Williams +2.2s/lap
10 Sauber +2.3s/lap
The top six are likely to skate away, but as we've seen so often this season, the battle for the final points-paying positions will be intense. Force India in fourth down to Haas in eighth are separated by just 0.3s/lap on long run pace.
Both Sergio Perez and Esteban Ocon were happy with the car balance, with Perez saying the team gathered plenty of tyre data, which means he's not too worried if the predicted hotter temperatures set for Saturday become reality.
In contrast, McLaren were chasing the balance and set-up, with Fernando Alonso suggesting there is more performance to unlock. There was better news for team mate Stoffel Vandoorne, though. The Belgian has been well off the pace of Alonso since Silverstone, but a change of chassis appears to have done the trick.
Williams hauled themselves off the bottom of the long run rankings for a change, with the British team continuing to make progress with what is a very challenging car. That left Sauber bottom of the pile, with Marcus Ericsson making a couple of errors and losing track time while Charles Leclerc was on the backfoot because he gave his car to Antonio Giovinazzi for FP1.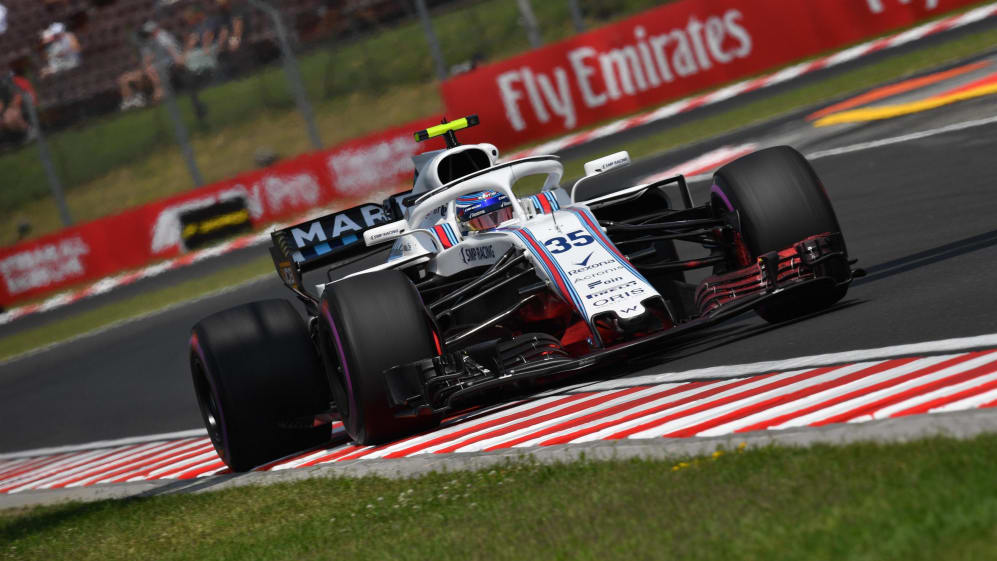 VERDICT
As has so often been the case this season, no single team looks like the dominant force in Hungary. But that is unsurprising given that history has shown that no team has managed to make the Hungaroring their own.
But encouragingly, Red Bull look to very much be in the game this weekend, with a front row start and race victory on the cards. Ferrari, winner of this race in two of the last three years, are favourites for pole, though, with Mercedes the ones with the most to do overnight to ensure they can join the party.
A one-stop strategy looks like the best option, with the top 10 drivers likely to use the ultrasoft – which is 0.8s quicker than the soft – to start the race before switching to the medium for the final stint.
Some forecasts suggest there could be rain on Sunday, which means some teams may gamble on trying to get through Q2 on the soft tyre so they can start the race on that rubber and then go long, in the hope they can then pit for wet-weather tyres if the heavens open.
However, we've seen that those starting on the ultrasoft get an extra bit of bite versus those on harder compounds at the start – and with overtaking so challenging in Hungary, that could mean that starting on the softs could result in a loss of positions within the first few seconds that would be very difficult to get back.
And if Sunday proves to be the hottest day of all, that will make looking after the tyres a real challenge. That's why the teams put so much focus into gathering data on the Pirelli rubber so they can be as prepared as possible for the race.
"The black asphalt here means that plenty of heat is always retained by the asphalt, which is a consideration," said Pirelli's Head of Car Racing Mario Isola. "If conditions tomorrow remain as hot as they were today, it will be especially important to carefully put the tyres into their peak operating window during the preparation laps for qualifying."
And so the stage is set. Red Bull have rarely been in the fight in qualifying, but the signs are hinting that tomorrow could be a different story. Get themselves in the first three or four positions and they will have a great chance of making it win number four come Sunday.
Fantasy F1 – get in the game!
Have you picked your Fantasy F1 team yet? If not, don't panic – you have until just before qualifying to get involved and try to win some amazing prizes.
It's free to play. Click here to sign up!
Watch full F1 Race replays or Highlights on F1 TV Access. Sign up now. Race replays only available in certain regions (view full F1 TV Content Schedule here)