Feature
Why Ferrari rolled the dice and removed Arrivabene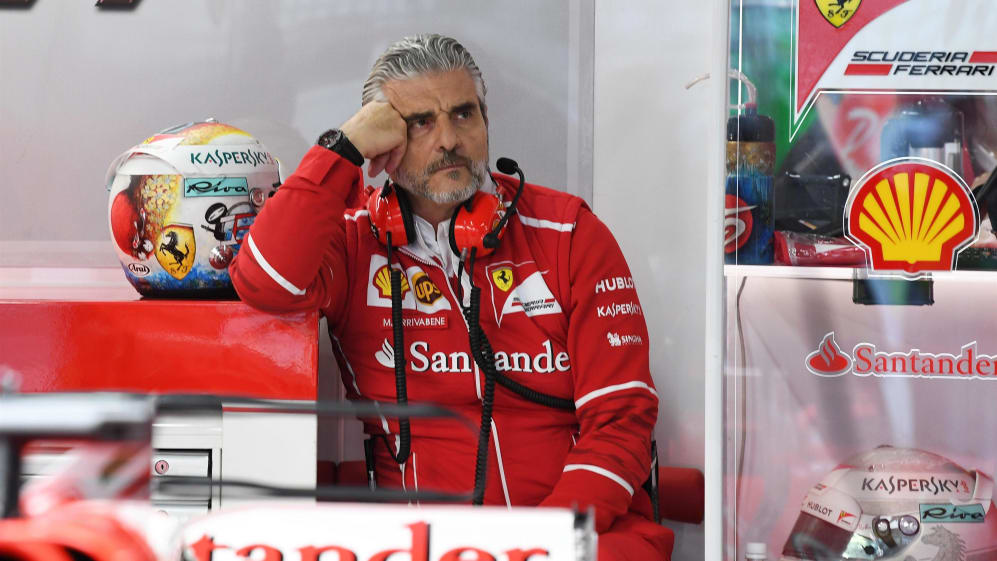 So it's chief number four in the space of five years for Ferrari. Their fellow red-bedecked footballing counterparts Manchester United can sympathise. They too are on their fourth manager in five years. The parallels are eerie. They are two huge franchises, the biggest in their respective sports, which are struggling to deal with the lofty expectations weighing heavy on their shoulders.
Both heap the pressure on senior management, so high is that expectation. Both have failed to deliver for several years now. And both have recently wielded the axe. Maurizio Arrivabene leaves his post as Team Principal of Ferrari - the biggest job in F1 - after a little over three years at the helm. Mattia Binotto, a Ferrari lifer, takes his place. But why now?
It says a lot about Ferrari's fortunes in recent years that no one has managed to make an indent in the Team Principal's swivel chair at Maranello. Stefano Domenicali was dispatched in favour of Marco Mattiacci, but he lasted just six months. In came Arrivabene, having risen to senior management at Ferrari's long-time partner Philip Morris. But after three failed attempts at landing a coveted piece of silverware (Ferrari's last constructors' title came in 2008) he too has been sent packing.
During that time, Mercedes – winners of the last five drivers' and constructors' championships – have had just one person on top – Toto Wolff. Stability has paid dividends. Similarly, Red Bull – who could well be a genuine contender for the title in 2019 with Honda onboard as a works partner – have had Team Principal Christian Horner and technical chief Adrian Newey (who admittedly has worked on other projects in tandem) in situ throughout. But Ferrari feel change is needed – and they have moved swiftly.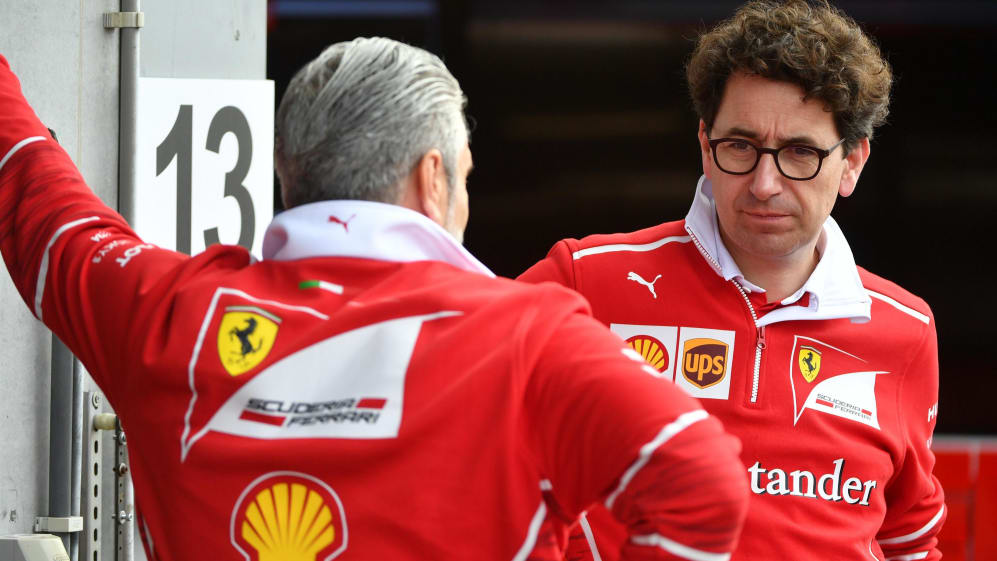 There is no doubt Arrivabene put his own stamp on the Scuderia. He opted for a media blackout, limiting his appearances to the FIA press conferences he was required to attend on occasions, plus a handful of other media briefings. The marketing man had shut up shop. In public, he would generally defend his team, but behind the doors, the culture of fear – which had started to disappear – had returned with vengeance.
The consequence of that was papered over somewhat because of success on track – and that was thanks to Ferrari's technical team. At the start of the V6 hybrid era, Ferrari were woefully behind Mercedes in terms of grunt. But Binotto was brought across to head up the department and turned things around. That power unit is now on par with the Silver Arrows' effort, if not the class leader.
Such progress earned Binotto promotion to overall Technical Director and once again, he weaved his magic. Creativity oozed through the department. Staff were encouraged to push the boundaries. It culminated in the best package on the grid at the start of 2018. But then it started to go wrong. And when things go wrong and people are scared to admit their mistakes, small problems become big problems. It was same old Ferrari again.
They went the wrong way with development in 2018 and that meant the wheels of their title challenge came off for the second year in succession during the Asian-swing of races. When they reverted to their original package, the pace returned – but by then it was too late. Ferrari had been defeated. Again. But is that enough to warrant axing their top dog?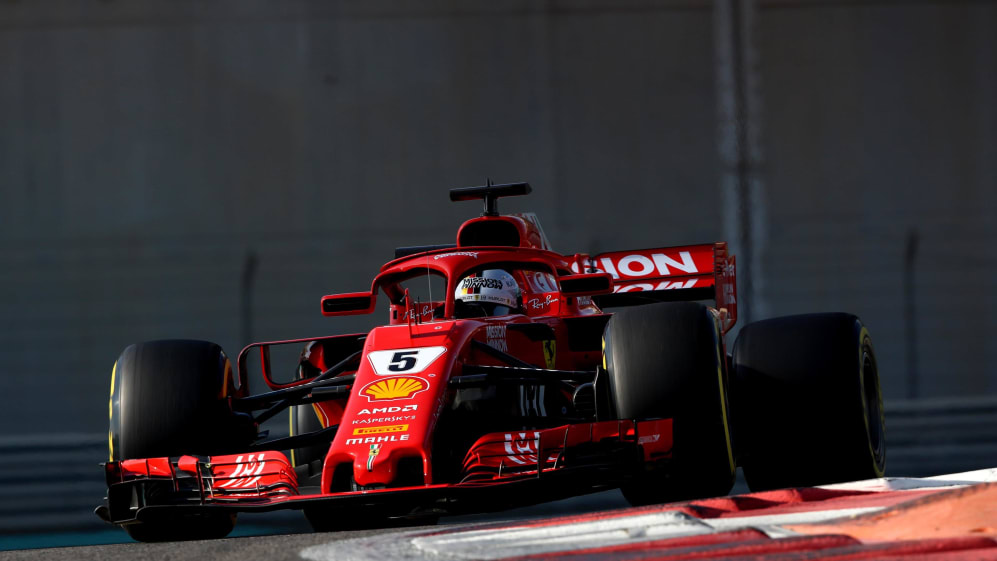 The writing was on the wall
Well, it is widely believed that Sergio Marchionne had already decided that Arrivabene's tenure had reached its natural conclusion and that Binotto – well-liked internally and a Ferrari employee since 1995 – was the man to push Ferrari to make that final step. He had earned his stripes. But when Marchionne passed away in July, it became unclear what would happen. Tensions between Arrivabene and Binotto grew as the season drew to a close. It became clear that working together going forward would be detrimental.
Ferrari also knew that Binotto was a wanted man (though Arrivabene said that was 'fake news'). Who wouldn't want to employ someone who had turned Ferrari's fortunes around in the manner he had achieved, in arguably the more pressurised environment in Formula 1? They couldn't let him go. So they acted. Arrivabene would depart, Binotto would be promoted.
Binotto's replacement in the technical team is unclear (for now Ferrari say all technical areas will continue to report directly to the new team principal), but there are several capable candidates internally, not least Laurent Mekies. The Frenchman attended a race in red for the first time in Abu Dhabi after completing his gardening leave on departing his role as safety and deputy race director at governing body the FIA.
Perhaps this move shouldn't be a surprise. Arrivabene's exit has been mooted several times over the last couple of years. He was even linked with replacing Giuseppe Marotta as Chief Executive of Juventus football club – of which Arrivabene is a member of the Board of Directors – last October.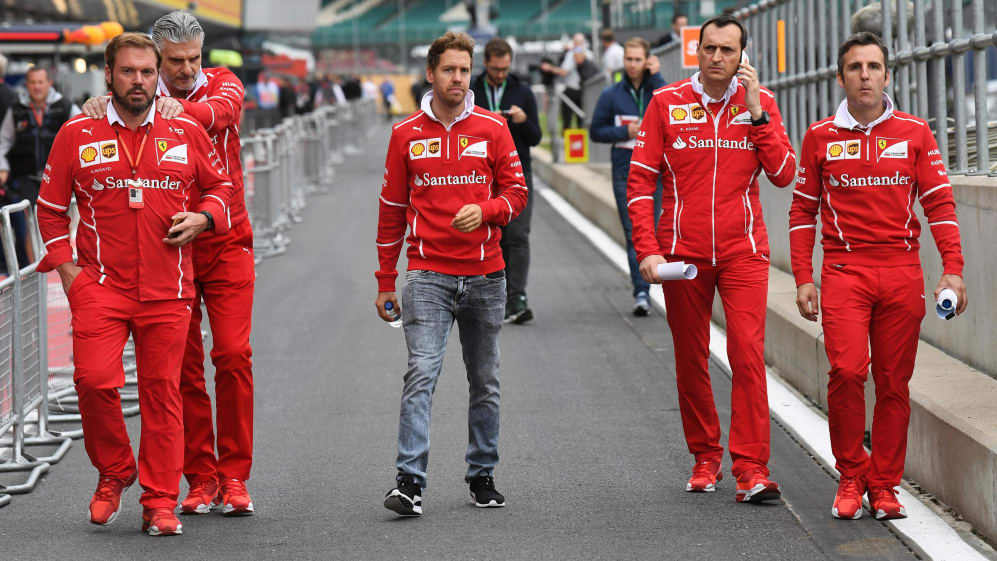 Operations their Achilles heel
Ferrari made too many mistakes last year – and Arrivabene is ultimately responsible. At Monza, they opted not to drop an arrangement whereby they alternated which driver runs second in qualifying, even though Vettel had a far better chance of winning the title. Instead, Raikkonen ran second – as he was permitted to do – and the Finn took pole.
Vettel, clearly irked, was second. He then clashed with Lewis Hamilton in the race and ended up fourth. It was a Grand Prix he could and probably should have won and that could have changed the complexion of the title race. Then in Japan, Ferrari sent both drivers out in qualifying on intermediates on a bone dry track. Unsurprisingly the gamble didn't pay off, and Vettel qualified ninth...
Operationally then, Ferrari were often found wanting in 2018 - and you have to say that impacted on their lead driver. You could even argue that's the main reason Vettel failed in his title bid. Yes, the German is definitely partly to blame here. Locking up trying to take the lead in Baku meant he finished fourth instead of at least second. Picking up a grid penalty for blocking Carlos Sainz in Austria meant his victory chances went out of the window. And then there was Germany, when he slid off in tricky conditions when leading his home race. Those were his mistakes.
But they came when under a pressure he did not have to deal with pre-Ferrari - and shouldn't have to deal with now. Mistakes were few and far between during his time at Toro Rosso and Red Bull. But they've multiplied since he joined Ferrari. The key difference, or so it seems, is that operational weakness which means Vettel is getting involved in conversations he never had to touch at Red Bull.
When margins are so fine, that kind of added responsibiliy can lead to mistakes. One mistake becomes a second, which increases the pressure and inevitably leads to more mistakes. You could see his fury on team radio build as the season went on. He clearly didn't trust the decisions the team was making. So he felt he had to get involved – and that meant he wasn't 100% focused on driving.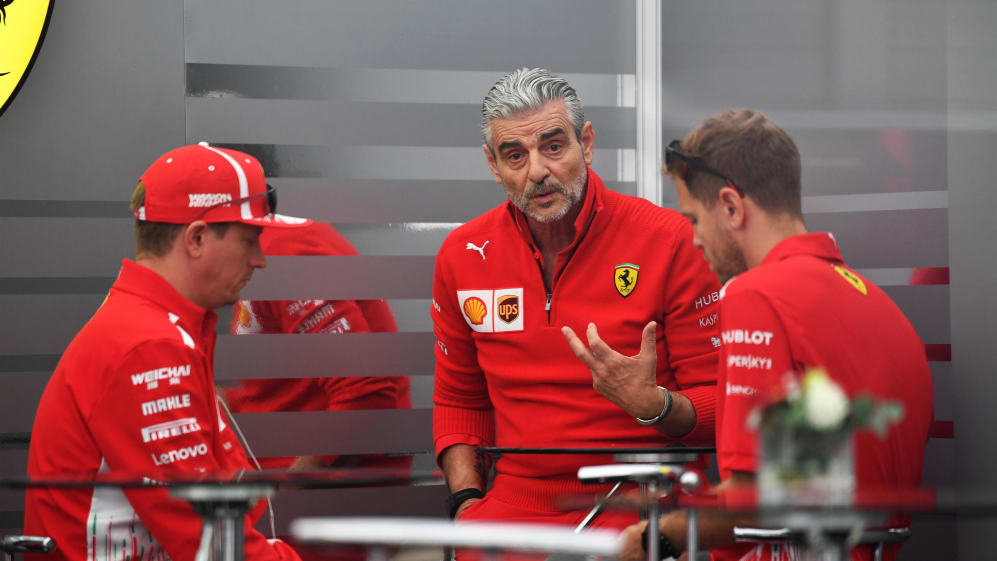 This was not Arrivabene's fault, per se. But he was ultimately responsible for putting the best team of people together. In this area, he failed – and that has had a negative impact on their star driver. Their relationship was also not ideal, particularly after Arrivabene said Vettel should focus on his driving rather than goings on behind the scenes and adding that Vettel had to earn his place at the team. Driving a wedge between yourself and the star driver doesn't seem like good management. And it doesn't tend to have positive consequences – just ask former Manchester United manager Jose Mourinho (who fell out with star player Paul Pogba).
With rookie Charles Leclerc joining for this season, driver management going forward would be critical. The Monegasque is an incredible talent, but one that needs to be nurtured. There is a very good chance he will push Vettel hard this year, and more than likely win races providing Ferrari deliver a good package, and that will only serve to heap the pressure on Vettel.
A situation akin to the Hamilton-Fernando Alonso explosion that ruined McLaren's hopes in the drivers' championship in 2008 and saw the double world champion leave after just one year could not happen.
Ferrari know that this season could be their season, providing they make a step forward on what they achieved last year. They had Mercedes under pressure last year. The more times they fail, the harder it will to get back up and fight again.
With so much at stake then, it is understandable that Ferrari's senior management moved swiftly, several weeks before the start of the season, to get their house in order and put smiles back on faces, much like Manchester United did when they parted ways with Mourinho and brought fan-favourite Ole Gunnar Solskjaer in to take the reins last month. Ferrari can only hope Binotto has a similarly successful start to his tenure….