Why the 2021 F1 cars still need front and rear wings – Symonds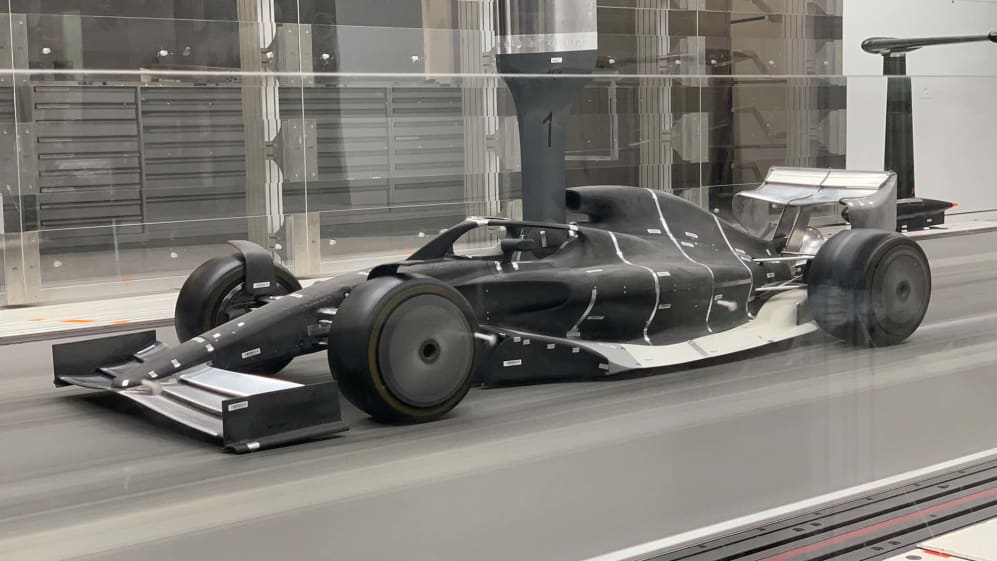 If air flowing out from the front and rear wings of Formula 1 cars is making it hard for them to follow each other, why not just remove the wings altogether? Formula 1 Chief Technical Officer and veteran engineer Pat Symonds answers the question, asked via F1 Fan Voice.
The issue at hand is outwash aerodynamics, where airflow is directed from the front of the car around the outside of the tyre, creating vortices and turbulence. The end result is that it's harder to follow the car in front, and harder to overtake.
The 2021 regulations will work to improve the show by diminishing the effect of turbulent airflow, making it easier for cars to follow and, eventually overtake. Symonds, who worked for teams such as Williams, Benetton and Renault, explained why wings are necessary – and why we can't revert to wingless cars of the 1960s, or cars with smaller front wings that were present in the 1970s and '80s.
The next steps: How F1 & the FIA will break the rules
"I don't think that eliminating front and rear wings is actually the right thing to do, there are lots of other aspects to it," he said in an answer to a question posed on F1 Fan Voice. "We want cars that do work in turbulent air, even if we're trying to reduce that very turbulence."
Having wings is crucial to cars running in each other's wake, and although the F1 cars when Symonds began working in F1 in the 1980s didn't have such prominent front wings, he warned against a return to that era.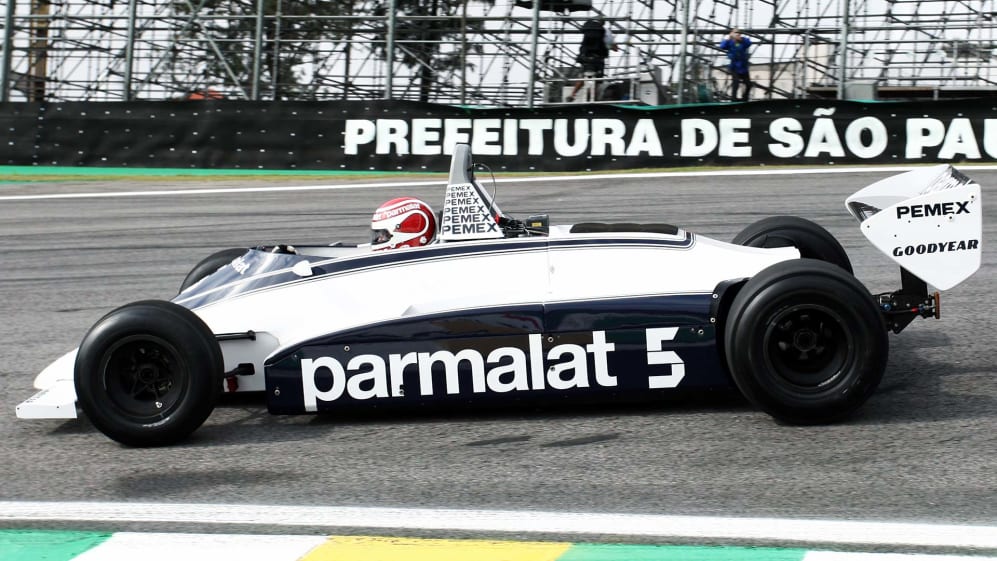 "Well… I wish it was that simple," he said. "If you remember, probably in the early parts of my career, the cars were running with a lot of the downforce generated underneath the car, sometimes without the front wings and sometimes with the front wings that were used for trim, and actually not much of a rear wing.
"A lot of people think 'Okay, they were great cars, they could follow each other' but that's not necessarily true. In fact we're doing a lot of research into that at the moment with the view to producing a 2021 car that [would allow drivers to] race together and one of the secrets that we've found – and we've known for a little while, we've proven it now – is that you need a rear wing to pick up the wake, all the dirty air that's behind the car, and lift it up over the following car, so it's actually quite important to have a rear wing on there."
And having a rear wing on an F1 car in turn necessitates a front wing...
"Once you have a rear wing there you have a lot of load all the way out on the back of the car so you have to balance it with something on the front."
So that's why, in the exclusive shots and video of the 2021 F1 car model testing in the wind tunnel, wings are still attached. That model showed a promising reduction in wake behind the car, specifically engineered to encourage overtaking. Symonds said that this is something he and his team have been working on "for a while" as they test and refine the next set of F1 regulations.
"I have a lot of clever guys working on that and we've been working on that for a while and we continue to," he said. "It's not something that can be done in the short term. We started a while ago and we really hope that 2021 we can provide a significant difference without the cars looking completely different to the way they do today."
A long time in the making, but the work on the 2021 regulations by Symonds, his F1 Motorsports team and the team led by the FIA's Head of Single Seater Technical Matters, Nikolas Tombazis, looks to be forming a salivating spectacle. Come October, we'll have more details on the upcoming rules.
The F1 Fan Voice community allows fans to give their own personal contribution to the sport they love by providing feedback and suggestions via surveys, polls, forums and blogs. For more on F1 Fan Voice and to sign up, click here...