Williams at a loss to explain lack of Spielberg pace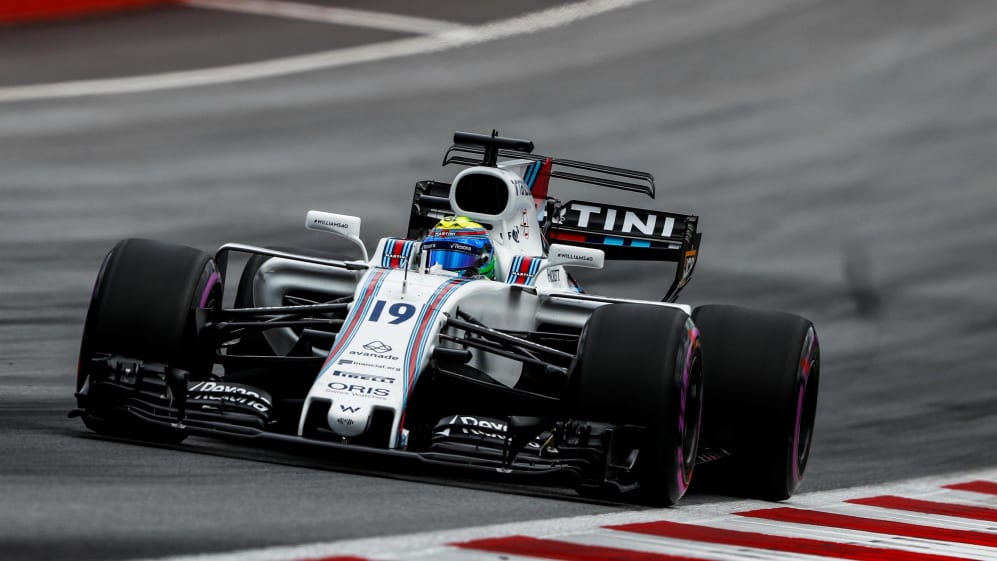 Williams have been left mystified by their shortage of speed in Austria, after Felipe Massa and Lance Stroll were both knocked out in the first segment of qualifying – the first time that's happened since the 2014 British Grand Prix.
The disappointing performance, which consigns Massa and Stroll to 17th and 18th respectively on the grid for Sunday's race, comes just three years after the team claimed a famous one-two in qualifying at the same track – and just two weeks on from their first podium of the season in Azerbaijan.
"It wasn't a good day for us. We simply weren't quick enough, there's not much more to say than that really," said Williams' Chief Technical Officer Paddy Lowe.
"We've had good and bad balance through the weekend so far, but in the end it's not about the balance, we just simply aren't quick enough today. We did a lot of work overnight trying to understand the pace from yesterday but none of the things we've tried really adjust the fundamental issue, so we need to go away and analyse that further to see where we are."
Massa reckoned the team's issues stemmed from a failure to get new sets of the ultrasoft tyres into the correct working window.
"We've struggled the whole weekend to make the tyres work when they are new, just really struggled" he said.
"Today was really tricky qualifying for me to make the tyres work. It's really disappointing because we're not supposed to be where we are – we're supposed to be more at the front, fighting in a proper way. Tomorrow is a different day, and it's strange because on the old tyres on the long run the car was behaving well yesterday, but not on the new tyres. We need to understand why."
Lowe echoed Massa's sentiments that Williams will be stronger in the race, saying "When we ran high fuel yesterday we looked to be in our normal competitive position and so we're hopeful we can make some progress during the race tomorrow."
Williams have scored points in all but two races this season and currently sit fifth in the constructors' standings.