Williams duo to start British GP from the pit lane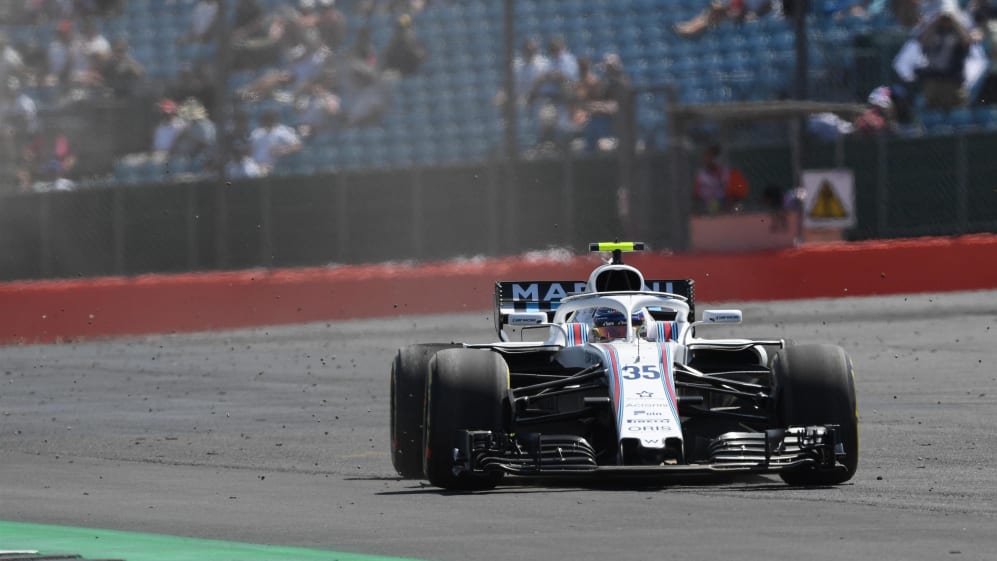 Lance Stroll and Sergey Sirotkin will start the Sunday's British Grand Prix from the pit lane, joining Toro Rosso's Brendon Hartley, after Williams opted to change the rear wings and floors on both cars...
Stroll and Sirotkin spun during Saturday's opening segment of qualifying, with Williams identifying an underlying aerodynamic issue as the cause. Stroll's incident ended his session, while Sirotkin eventually returned to the track but was unable to show a turn of pace that was enough to progress to Q2.
Williams, who are bottom of the constructors' standings, were quick to rule out driver error. Chief Technical Officer Paddy Lowe said the spins were caused by a new aerodynamic 'phenomenon', which the team "have not seen ever before".
Following analysis, Williams identified the problem was caused by the way the new rear wing, introduced for this weekend, functioned with the floor. As a result, the team opted to revert to the old-spec rear wing, as well as changing other parts including the floor.
By changing specification under parc ferme conditions, the rules dictate the cars must start from the pit lane. They will line up ahead of Toro Rosso's Brendon Hartley, who suffered a high-speed crash during final practice. It caused signifcant damage, forcing the Kiwi to miss qualifying.
The Italian team have changed his chassis for Sunday's race, forcing him to line up behind the two Williams cars in the pit lane. Given his starting position, Honda have opted to give Hartley a new internal combustion engine and MGU-K to boost his pool of parts.
Honda added that they "didn't find any considerable damage trackside yesterday, however we'll check further details back in [the factory in] Sakura".