Williams extend Mercedes power unit partnership to 2025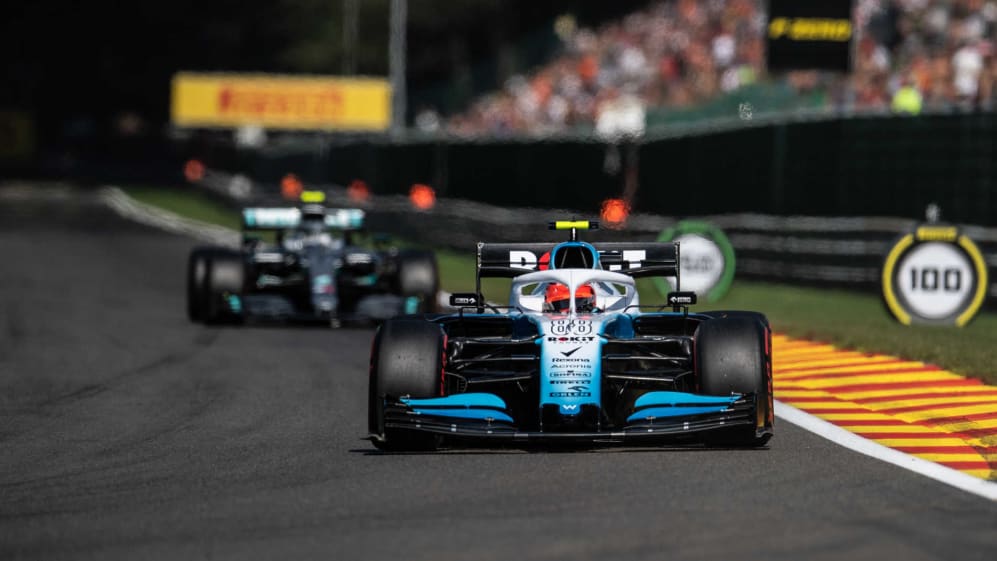 As Formula 1 entered the V6 turbo-hybrid era in 2014, Williams switched to Mercedes power and that partnership is set to continue. The Grove team have announced an extension of their partnership that will now see them using Mercedes' power units until the end of 2025.
Williams' previous agreement with Mercedes runs up until the end of 2020, before Formula 1 is set to undergo a massive regulation change for 2021 designed to improve racing and allow smaller teams like Williams to enjoy increased competitiveness.
WATCH: Formula 1's 2021 car in the wind tunnel
However, Williams and Mercedes have now extended the deal by five seasons up until 2025, meaning that one constant for the Grove team during the rule change will be the use of the German manufacturer's power unit – although Williams will continue to manufacture their own transmissions.
We believe Mercedes will continue to have an extremely competitive engine package going forwards. Over our time with them they have become a real friend of the team
"We have enjoyed a wonderful partnership with Mercedes-Benz over the past six years of what was originally a seven-year agreement, and so we are delighted to be continuing working with them for a further five years from 2021," said Williams' Deputy Team Principal Claire Williams. Williams also praised Mercedes' success and said that she believes it will continue.
"Over our time with them they have become a real friend of the team, and we look forward to working with Mercedes-AMG HPP [High Performance Powertrains] in future."
Commenting on the deal, Mercedes Team Principal and former Williams shareholder Toto Wolff called Williams an "iconic brand" and said Mercedes was "proud" to supply them.
"They have been through some tough times recently but that has only served to demonstrate their resilience and strength of character as they battle back to where they belong on the grid," he said.
"I am certain that the outlook for independent teams is bright under the financial regulations that will be introduced from 2021 and we are delighted to continue our partnership with Williams into that new era of our sport."
A difficult current campaign for Williams has seen the team score just one point so far, as they sit 10th in the constructors' standings, with seven races left to run this season.