Williams fined $25,000 for procedural breach of financial regulations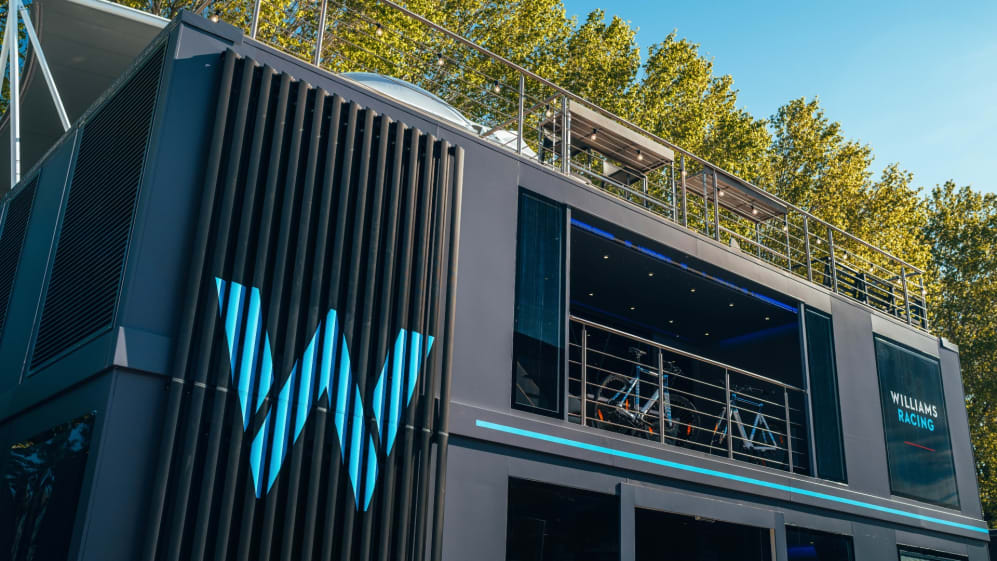 Williams have been fined $25,000 following a procedural breach of Formula 1's financial regulations, the sport's governing body the FIA announced on Tuesday.
From 2021, teams have been required to submit an interim account of their spending against the Cost Cap – which this year runs at $141.2million – for the period between January and April by the end of June each year. Their annual spend must be reported by the end of the following March.
Williams failed to hit the second deadline of 31 March 2022, with the FIA informing the team of their procedural breach the following month.
F1 NATION: Will sparks fly in the Land of Fire as the title battle heads to Baku?
The iconic British team accepted they had not obeyed the rules, with the FIA saying in a statement that the team explained the steps that they had taken in a bid to avert the breach.
As the breach was voluntarily disclosed by the team in advance of the deadline, and as they had fully cooperated in seeking a remedy, the Cost Cap Administration – a body created to monitor compliance of the financial regulations – offered the team an Accepted Breach Agreement (ABA).
This involved a commitment from Williams to remediate the breach by 7pm on 31 May 2022, pay a fine of $25,000 and bear the costs incurred by the Cost Cap Administration in connection with the preparation of the ABA. Williams accepted the offer and have since fulfilled the three requirements.