Williams health worker returns to NHS front line to help fight against coronavirus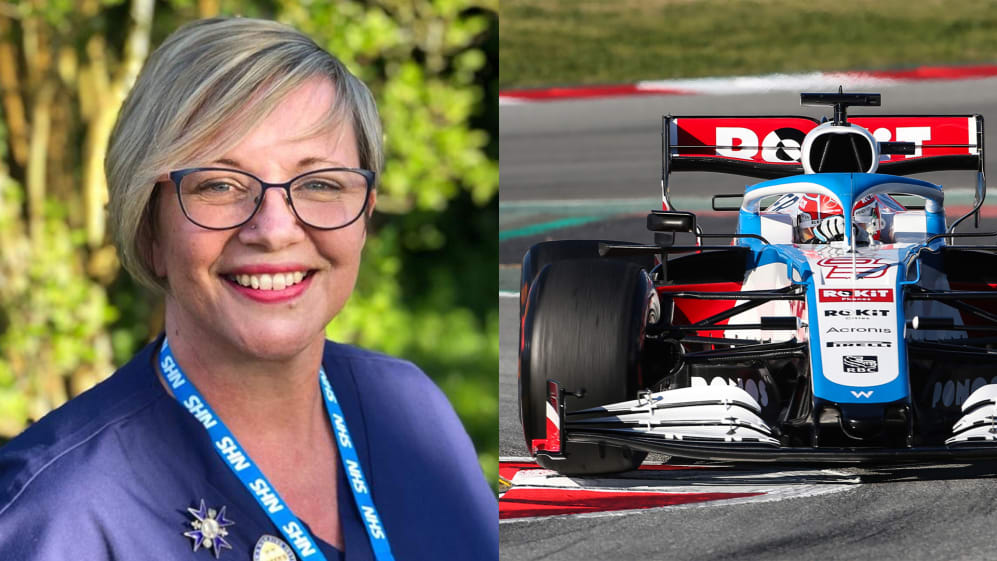 When the coronavirus pandemic hit, Williams Racing's Occupational Health Manager Su Chantry decided she wanted to help out by returning to her roots as a clinical nurse with the United Kingdom's National Health Service.
With most of the team's staff being put on furlough in response to the pandemic, and with the full backing of Deputy Team Principal Claire Williams and the rest of the company, Chantry re-joined the NHS, 15 years after she left her role as a neonatal critical care nurse, completing three to four shifts a week at John Radcliffe Hospital in Oxford.
In doing so, she swapped a role working with fit and active people, and carrying out statutory health surveillance, a clinical service and developing an in-house model of mental health support for team personnel, for the wards, looking after seriously ill COVID-19 patients.
"For me to go back into the NHS after 15 years was an absolute shock to my clinical senses as I had to revert to my acute nursing skills, which were very rusty," says Chantry.
"But as I said to one of my colleagues on my first day, I might not be up to date with the latest clinical advances or technology on the ward but your nursing process never leaves you.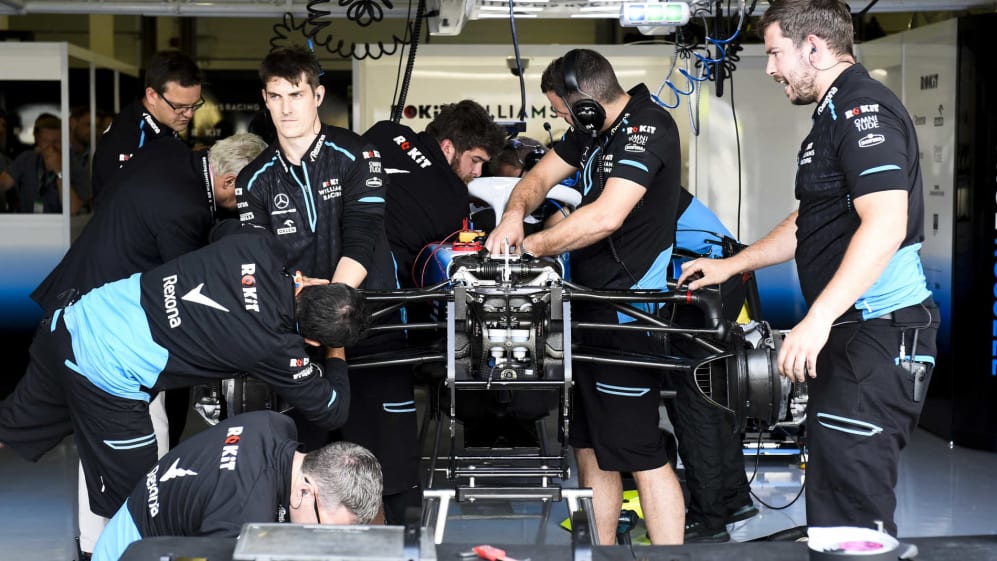 "It was a transition. After two or three weeks, I realised I was quite distressed, and I think it was merely the fact I was looking after some very critically ill people. I hadn't done that for so long and it was exhausting.
"To suddenly have a patient on ventilator support, be back in my uniform, in full PPE – that was a real shift for me. I don't think I had prepared myself for that.
"But the welfare support was there. From my first shift, the senior nurse initiated daily meetings and she asked us to make sure we look after each other and do simple things like take the food boxes and makes sure we eat."
And the subject of food boxes is where F1 worlds have come together in the battle against coronavirus.
Former McLaren boss Ron Dennis launched SalutetheNHS.org, working with Williams Race Team Manager Dave Redding's wife Lyndy – founder of catering business Absolute Taste – to deliver one million meals to British NHS workers, which included Chantry.
This tweet has been removed from Twitter
"When I took my food parcel home, there was a card in there from my Team Manager's wife saying thanks for all you're doing in the NHS," says Chantry. "It was nice to be able to email him a personal thank you and say we are still connected as your wife is now looking after me.
"I'm working looking after people in F1, but F1 was looking after me while I was in the NHS. That was something that was lovely, having food parcels to go home with and not having to worry about looking after anyone else but myself while my partner was looking after the kids at home."
Chantry's focus right now, though, is Williams and she's back on-site, tying in with staff returning to the factory after shutdown. With F1 set to return next month, she has been liaising with the race managers, looking at virus testing strategies and making sure the team personnel are in shape to return to the race track.
But she's not leaving the NHS again just yet. As she works part-time, four days a week, her plan is to use the fifth day of the week to continue working with the health service.
When I spoke to Claire and the team about wanting to go back into the NHS to help, they supported me
"Williams have been amazingly supportive," says Chantry. "When I spoke to Claire and the team about wanting to go back into the NHS to help, they supported me.
"It was phenomenal, bearing in mind they didn't furlough me so my duty of care has always been to Williams and I've been able to do that remotely working from home.
"What I have really enjoyed is going back and building up my clinical confidence again. I'm planning to keep up my one NHS shift a week for my own sense of professional quality. But at the moment, my focus is supporting Williams in terms of the strategy for the return to racing."
READ MORE: F1 confirms first 8 races of revised 2020 calendar, starting with Austria double header