Williams to back-to-back latest upgrade in Germany practice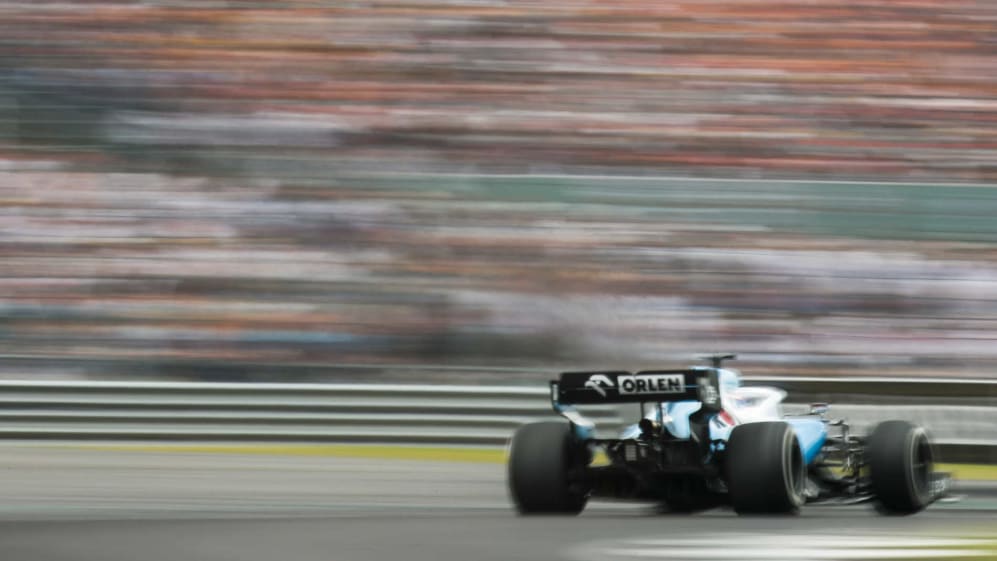 It was a dreadful start to the 2019 campaign for Williams, but they've refused to give up on this campaign and a series of updates over the last few races have helped close the gap to the rest of the field. The development continues this weekend, with the team bringing a strong package to Hockenheim.
Robert Kubica will run the new package, which includes a new floor and improvements in the bargeboard area, across Friday's two practice sessions while George Russell will run the current spec, allowing the team to assess the new parts. Russell is then expected to get the latest spec for final practice on Saturday.
"It should be a step in the right direction," said Russell of the update. "How much? We do not know."
Encouragingly for Williams, each time they have brought new parts to the track, they have performed as expected, suggesting good correlation between the factory and the track.
"We have had test parts that we have brought to each and every race probably for the last four or five Grands Prix to improve certain areas, notably on the mechanical side of things," said Williams Deputy Team Principal Claire Williams.
READ MORE: Tech Tuesday - The British GP upgrade that could turn Williams' season around
"They have all done exactly what we expected them to do, so they have all been adopted," added Williams. "They have helped deliver performance. Then we have needed to focus on aero performance, as that's where we were really down after the winter. But we always knew that was going to take some time to come to fruition.
"This weekend, we have test parts in relation to aero that we will be running in tomorrow's session. It feels like we are in a much better position than we have been and now it's about moving forward and continuing that development path.
"The aim for this season is to close the gap. Without any major regulation changes going into 2020, anything we bring to the car now will obviously roll into next year as well.
"A considerable amount has been done back at the factory, not just in aero, in order to develop the parts but in the design office as well, to get them drawn up and then the amount of work that has gone in in manufacturing off the back of what has been a very hard year for that group especially has been really quite extraordinary.
"It demonstrates the spirit we have got within Williams, the teamwork we have got and the morale to keep pushing and fighting to get us back to where we want to get to."
Williams are currently last in the constructors' championship, yet to score a point.