Technical
TECH TUESDAY: The upgrade that could turn Williams' season around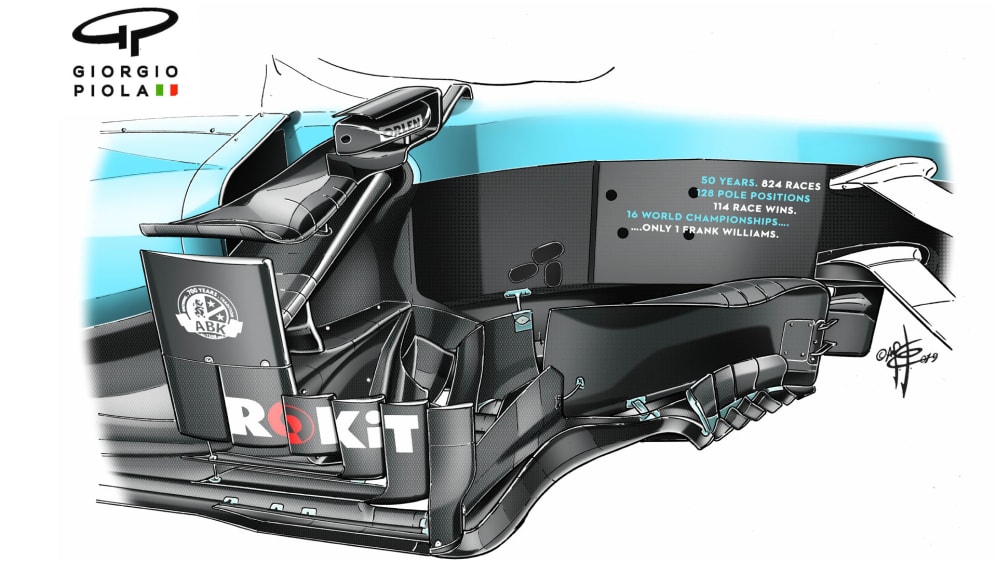 With their first significant upgrade of the season, Williams made their first noticeable performance gains last time out at Silverstone.
Although the cars remained at the back, the team's percentage deficit to the rest of the field was reduced considerably. It suggests that Williams may finally have found a productive development direction – and it may be the foundation of further gains in the coming races as the team exploit it more fully.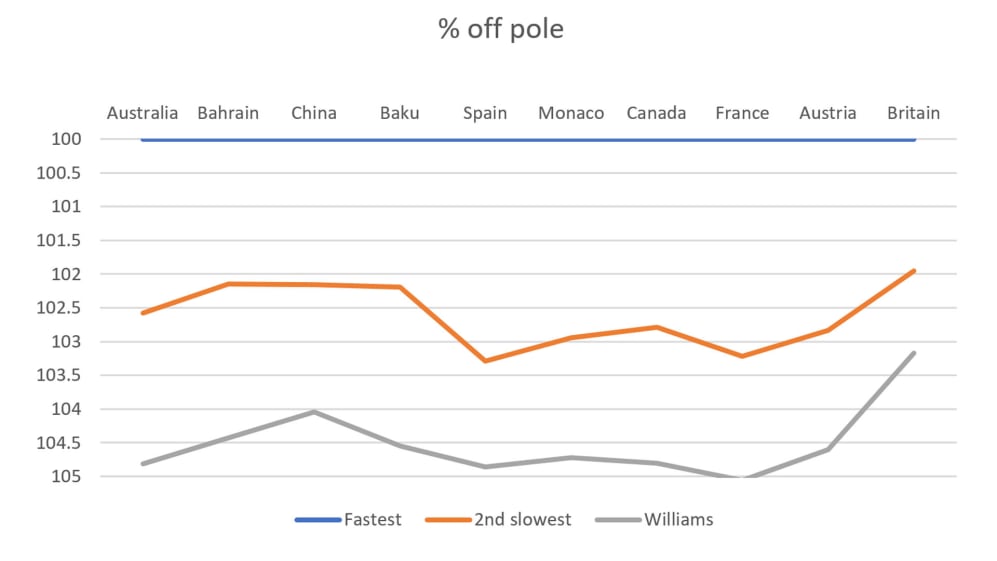 The chart above illustrates that at the last race, Williams were closer in percentage terms to both pole position and to the next-slowest car than at any previous race, suggesting that the upgrade worked.
This upgrade came around the barge board, which was extensively reworked in two major areas:
Around the lower barge boards
The big bridge vane ahead of the sidepod inlet

In the lower barge boards, there was previously a grouping of two major assemblies. The forward-most one remains (albeit modified slightly in shape), but the second assembly aft of that (shaped like a chute, with steps in it leading down to the outer guide vanes) has disappeared entirely.
In its place are a series of conventional vertical guide vanes which – visually at least – link up the first assembly with the sidepod area much better. It would appear to give the airflow a better, more progressive transition as it feeds through the gap between the nose and front wheel then curves outward around the sidepod's radiator inlet.
READ MORE: The tiny change that is pushing Red Bull closer to pole
Just ahead of that inlet, the big bridge vane (onto which the mirror is mounted) has been split with the vertical and horizontal parts no longer meeting up at the corner. The profiling of the upper of the two horizontal vanes is much more extensive and the mirror casing itself has been changed, both of which will give a better flow to the top of the sidepod, helping counter the aerodynamic lift which those surfaces invariably induce.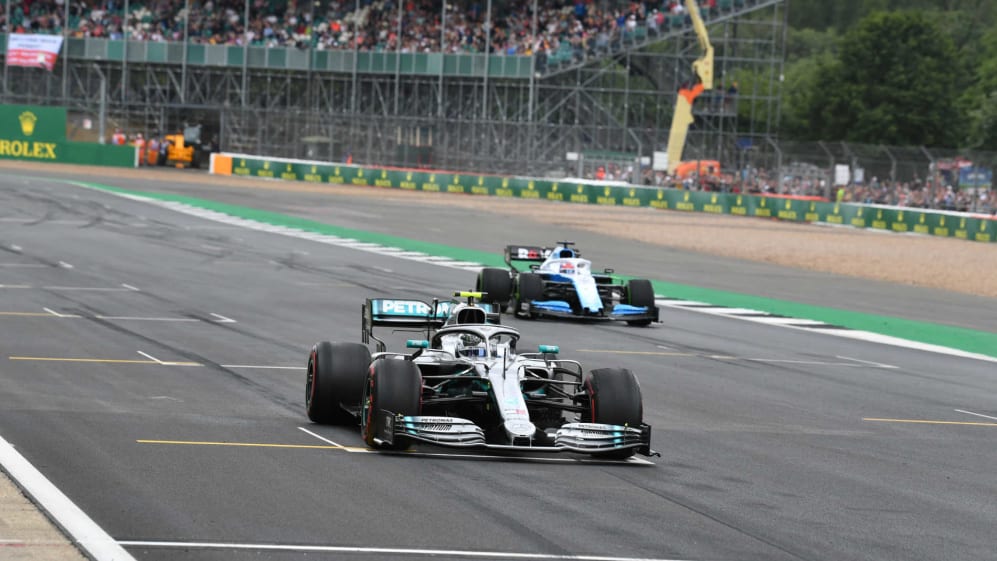 The extravagant curvature of the top vane at its outer tip, together with its close proximity to the corner of the vertical vane (to which it was previously joined), will create a vortex of spinning air that will travel down the side of the car, helping accelerate the airflow there as it makes its way down the sides of the pods towards the sides of the diffuser. The faster this air can be induced to move, the harder it can pull on the airflow exiting the diffuser from the underbody, and therefore the greater the downforce creation.
Hopefully this is the beginning of a more productive development path for Williams in the second half of the season.
Click here for more in-depth technical analysis from Mark Hughes and Giorgio Piola