Feature
Winners and Losers - 2017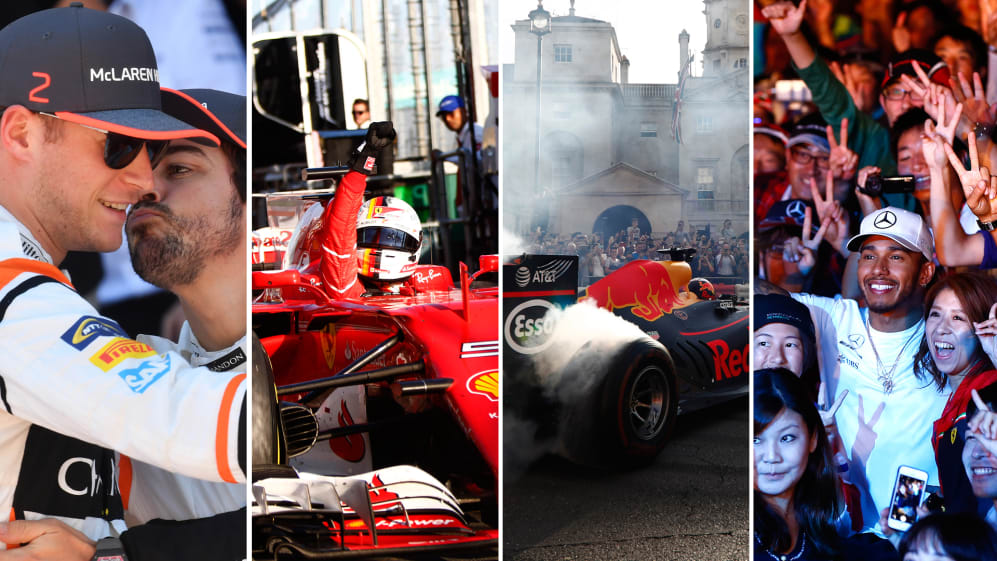 Team mate clashes, title-rival collisions, record breaking shocks, radio stars and driver swaps - with so many storylines emerging in 2017, we run through the winners and losers of a breathless and action-packed F1 campaign...
The Winners
Hamilton's finest title
Where else to start but the newly-crowned four-time world champion?
This was a historic year on a multitude of levels for the Mercedes star - he overhauled Senna and Schumacher to claim F1's all-time pole record; became only the third driver in history - after Fangio and Schumacher - to score points in every race of a championship-winning season; and became only the fifth driver, and first Briton, to win four or more titles.
But more than that, there is a widely-held belief that 2017 was Hamilton's finest campaign yet.
That owed much to the apparent strength of Ferrari, whose car was fast enough to earn a combined 19 front-row starts - one more than Mercedes. The calibre of Sebastian Vettel can hardly be doubted either - as indicated by the fact the German finished ahead of Valtteri Bottas. Ferrari all but matched Mercedes for podiums (26 to 20) and for fastest laps (9 to 7).
In such a closely-matched rivalry, Hamilton made the difference. He took seven more poles than Vettel (or anyone else), and led nearly double the numbers of laps Vettel did (and nearly triple Bottas). Approaching the halfway mark of the year, he trailed Vettel by 20 points. The answer? Winning six of the last 11 races, and finishing second twice and fourth twice to boot.
Championship clinched, in resounding style. And marker set for 2018. Hamilton is only getting better with age...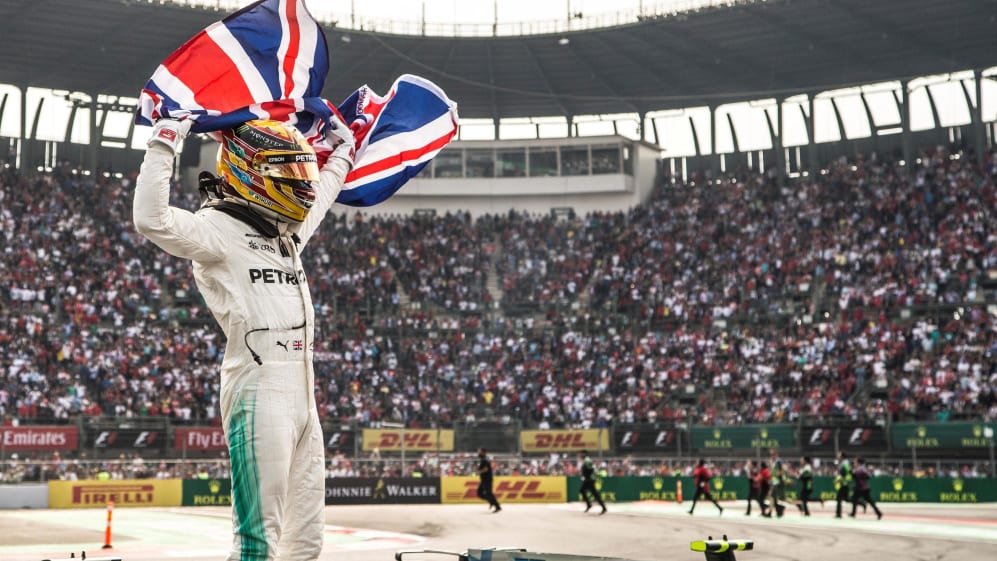 The Prancing Horse
Given how hard they pushed Mercedes, and the standards they both set and expect of themselves, there will be a tinge of regret that Ferrari couldn't clinch any major silverware in 2017.
But given how far they came, there will also be great pride and optimism.
This year was the first time Mercedes' stranglehold has been cracked in the hybrid era - before Vettel, no rival had finished ahead of a Mercedes driver in the standings. For Vettel matched Hamilton on 13 podiums - the first time that tally has been tied since 2010 (Bottas also finished on 13). The Scuderia took more front-row starts than the Silver Arrows, and also spent longer at the top of the standings (12 races for Vettel, 8 for Hamilton).
There's a spring in the Prancing Horse's step once more. Roll on 2018...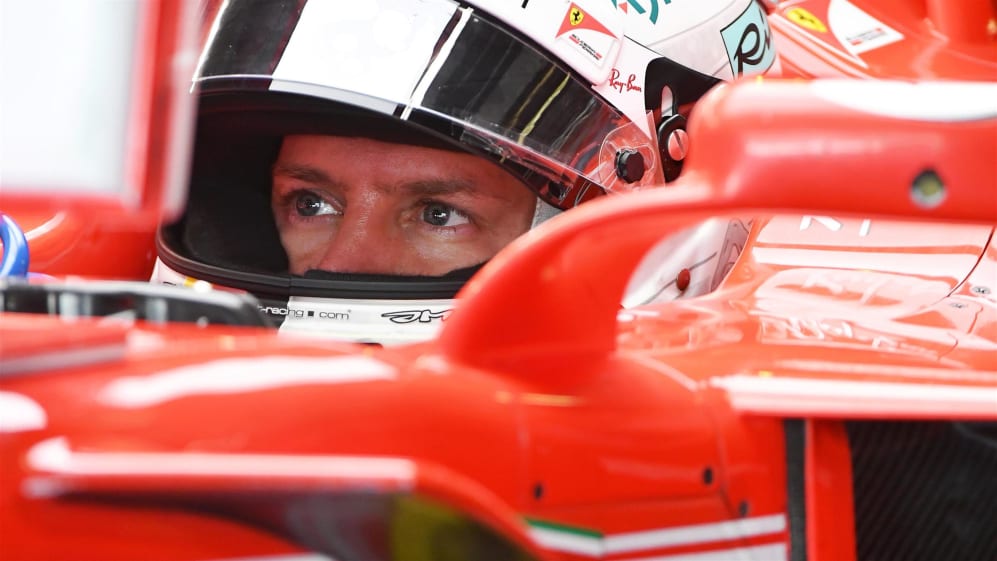 Speed lovers
Bigger, wider, faster - that was the ethos for the sweeping 2017 rule changes. And it's exactly what F1 delivered.
Cars became more squat, powerful and imposing - and in many cases faster than ever before. A total of 11 lap records were broken during the season, particularly in the closing stages as teams honed their designs.
Vettel was the most prolific, adding five to his personal collection. Hamilton, meanwhile, claimed three, while Sergio Perez, Kimi Raikkonen and Max Verstappen all chipped in.
Driver enjoyment benefited too. Departing champion Nico Rosberg labelled the new cars 'monstrous'; Alonso spoke of once more feeling the thrill of driving, of driving with adrenaline. More progress will be made over winter too - which will almost certainly mean even more records next year.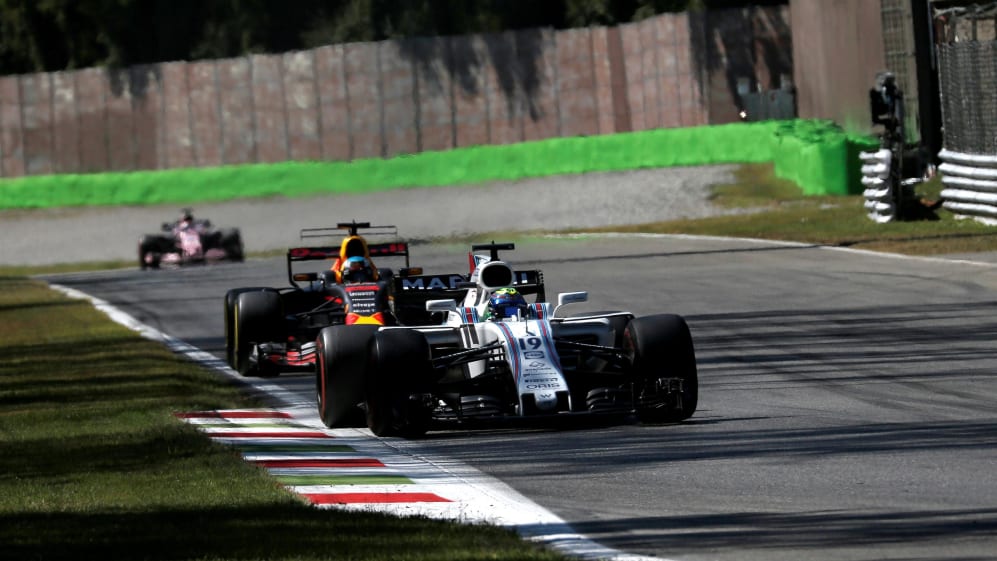 Sainz, a works drive... and political wrangling
It's not without good cause that the F1 paddock was once termed the 'Piranha Club'. Teams hunt individual advantage - and interest - both relentlessly and single-mindedly. The needs of rivals are at best disregarded - at worst actively undermined.
So when rumours surfaced of a complicated political dynamic that would see engine partners change and drivers swap allegiances, even if only temporarily, it was easy to think history would prove a blocker. Not so. 2017 yielded one of those rare situations where every party was happy.
Toro Rosso's Carlos Sainz, agitating for a top drive but with no seat materialising at parent team Red Bull Racing, landed one instead at Renault. Red Bull, not wanting to lose their man - particularly given rival teams making admiring noises about Verstappen and Ricciardo - held onto Sainz by only loaning him to the French marque. Renault got a driver who could genuinely rival incumbent Nico Hulkenberg - and a means to push on to the next level again in 2018. Toro Rosso lost their star driver, but secured a works engine deal for 2018 - with Honda. And McLaren got a clean switch from Honda to Renault power for next season - and a chance to return to the front of the grid.
To differing extents all parties decided to roll the dice. And now we can enjoy seeing it unfold - and realising who profited most long-term.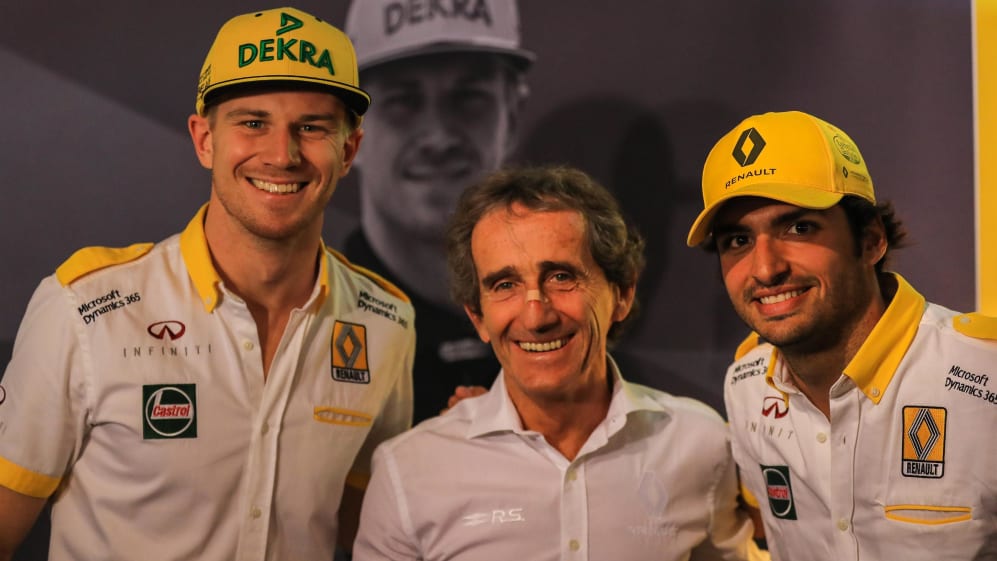 Baku's barnstormer
Title rivals colliding on track - and exchanging words afterwards? Team mates exchanging blows? A shock podium - including a record-breaking teenager? A triple overtake to set up an unlikely victory charge? Incidents galore?
Azerbaijan 2017 - check, check, check, check, check.
Ricciardo was the headline act on the rostrum in Baku, but this was a race that delivered a multitude of storylines. The Australian's 10th place grid spot was the lowest a driver has managed to triumph from since Alonso at Valencia in 2012, while his triple overtake was eventually voted as the best move of the entire season.
But this was also where the title fight erupted, as Vettel collided with Hamilton twice under the safety car. It was the race where Hamilton lost victory due to a technical fault; where Sergio Perez and Esteban Ocon's simmering rivalry spilled over into a collision; where Lance Stroll lost second on the line, but still became the youngest podium finisher in F1 history.
And while the madness unfolded, we had only to sit back and savour the treat.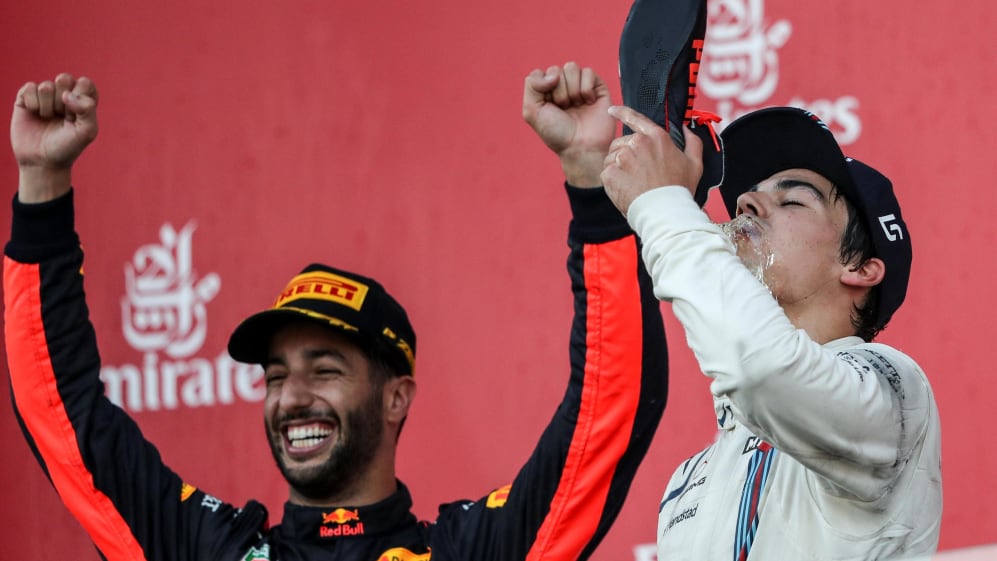 Force India and defying the odds
There is a phenomenon called the 'reiteration effect', defined as the tendency to believe information to be correct after repeated exposure. At the start of 2015, had you predicted Force India would finish fifth, fourth and fourth in the next three F1 seasons, few would have believed you. But in their repeated success, the team proved the assertion to be irrefutable - they really are the fourth-best team in F1 racing.
That really shouldn't be underestimated. Force India have no ostensible right to such billing, given their relative lack of resources and the budgets and history of teams like McLaren, Renault and Williams around them. But each year they defy the odds; each year they pick up the mantle and rise to the challenge once again.
The nature of sport dictates that silverware goes to the winners. But that just makes it even more imperative to celebrate the astounding achievements of those just behind in the pecking order…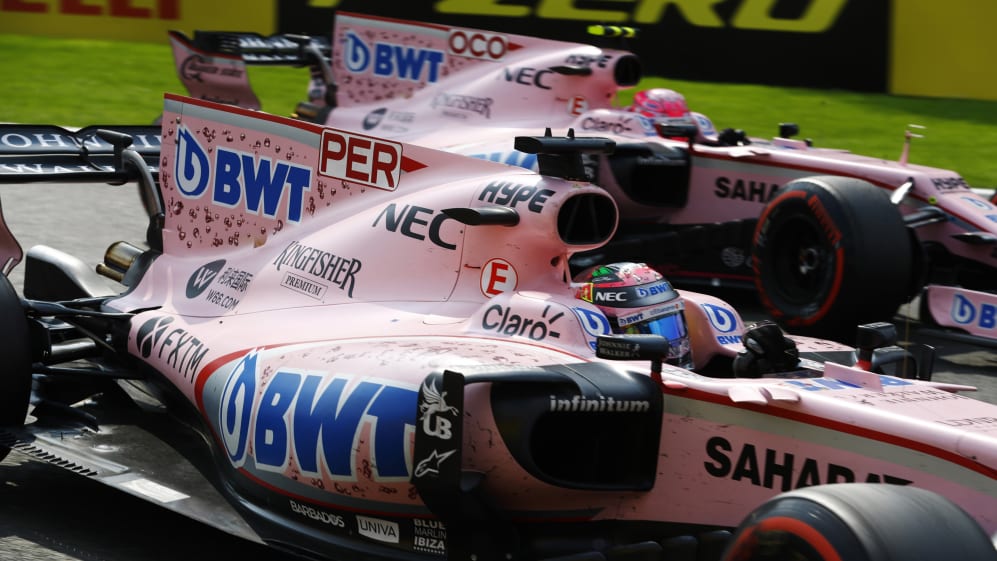 Ocon and his breakthrough
Esteban Ocon being a superb Grand Prix racer should be no shock. Here, after all, is the man who beat Max Verstappen to the Euro F3 title in 2014; who followed that up with a GP3 championship crown in 2015; and then broke into F1 one year later.
Verstappen may have reset the bar when it comes to teenage prodigies, but Ocon is a phenomenon all by himself.
Even so, few expected him to carry the fight to new team mate Sergio Perez from the outset at Force India. Even fewer expected the cool head and faultless judgement that carried him to a staggering 27 consecutive finishes from his first race – unmatched in all of F1 history.
'Oconsistency', as he became known, matched that with unerring speed, shadowing Perez throughout the year despite having 100 Grands Prix fewer to call upon for experience. They finished seventh and eighth in the standings, 13 points apart – Perez ahead, but Ocon with the burgeoning reputation as a bona fide star of the future.
Hartley the comeback kid
A decade ago a then 17-year-old Brendon Hartley was very much one of Red Bull's coming drivers, having wrapped up the prestigious Formula Renault 2.0 Euro title. One year later he was testing for Red Bull alongside Sebastian Vettel; the year after, for Toro Rosso.
Somehow, though, the F1 shot never came about.
Ask him now, and Hartley says he wasn't ready. Even so, his career didn't stop there – a switch into endurance racing in 2012 proved the starting point to a new future that culminated in the 2017 Le Mans 24 Hours crown – and from that to the most unlikely of F1 bows with Toro Rosso, a team famed for bringing through junior talent. At the age of 27, Hartley finally made a Grand Prix grid.
Fortune wasn't overly kind in the four races he had – grid penalties and engine failures working against him – but his most important fight came off the track in landing a contract for 2018. One decade ago, a full season seemed inevitable; six years ago, impossible…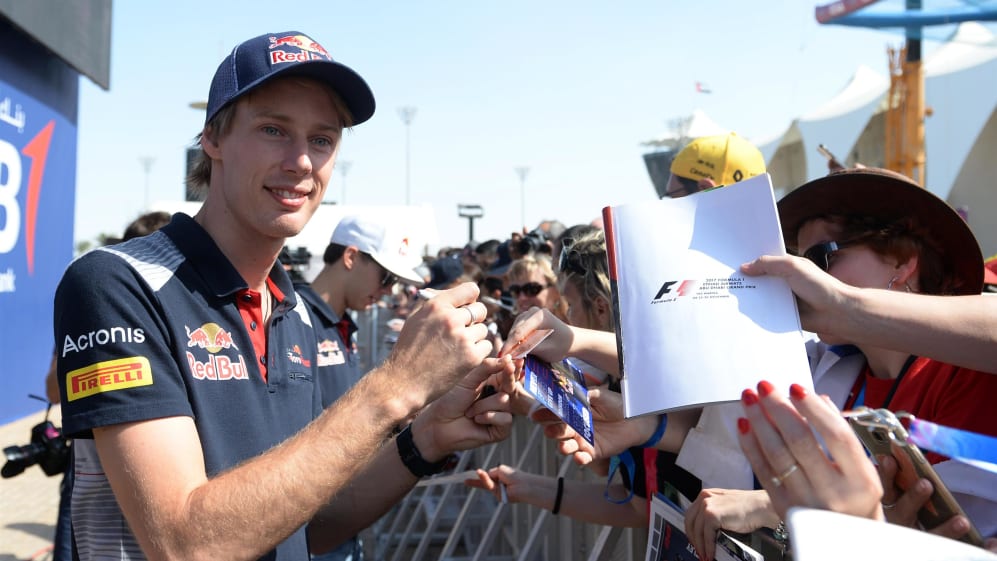 F1's trackside fans…
Four million fans flocked to F1 circuits in 2017, an eight percent annual increase – and a higher average than the UEFA Champions League, Premier League, NFL or the most recent FIFA World Cup.
… and its more casual viewers
In London's Trafalgar Square, meanwhile, 100,000 people descended to sample the thrill of F1 machinery up close and personal. With live car demonstrations, three headline music acts and an educational outreach programme for local school children, the event was honoured with a hat-trick of titles in The Drum UK Event Awards 2017, including the Sports Event of the Year.
It's no one-off either – F1 Live will be coming to new locations in 2018. Watch this space…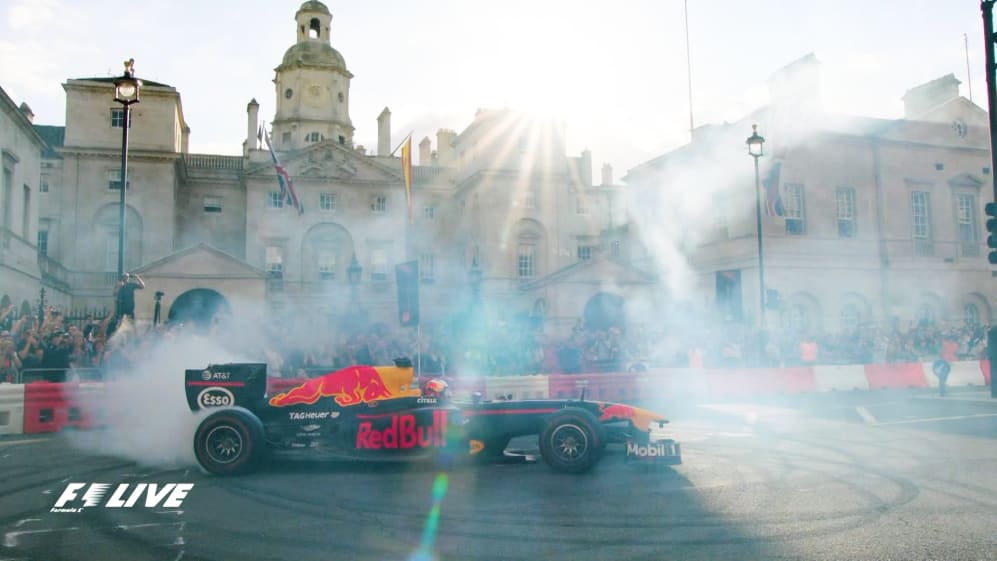 The Losers
Ferrari's championship miss
In the first three years of the hybrid era, Mercedes have been the indisputable class of the field. In 2017, Ferrari might just have had the car to end the Silver Arrows' dominance.
The first turning point came in Italy, Round 13 –the first time Vettel lost the lead of the championship. Even then he was only three points behind, and heading into a series of races most expected would suit Ferrari. Chief among those was Singapore.
Saturday went to script – Vettel on pole, Hamilton fifth. But Sunday brought only disaster. Vettel kicked off a chain of events that left him, Raikkonen and Verstappen eliminated – and opened the path for Hamilton to take victory. Three points became 28. One race later that became 34 as engine issues left Vettel starting 20th; one further race and the championship was effectively over.
From a share of the front row with Hamilton in Japan, Vettel's race lasted all of four laps before engine issues bit. Hamilton's lead was nigh on insurmountable and Vettel's title hopes all but done.
But for that three-race sequence, the ending to 2017 could have been very different. The hope for Ferrari is that they might come back even stronger. The worry? That 2017 was their big chance…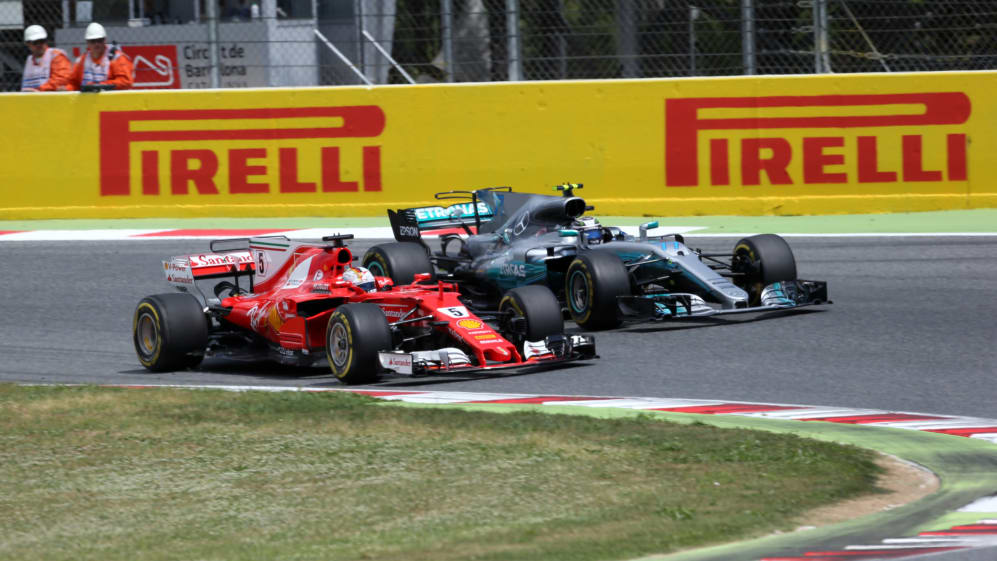 F1's departing trio
If Hartley's story (above) teaches us anything, it's to never count a driver out for the future.
For now though, F1 said its goodbye to three immensely talented young drivers in 2017. After months of uncertainty, Jolyon Palmer – a GP2 champion – lost his seat at Renault; and at the end of the year, Pascal Wehrlein – the youngest champion in DTM history – lost his at Sauber. Daniil Kvyat, meanwhile, was dropped mid-season, ironically opening the door for Hartley's unlikely arrival.
With an average age of 24, their racing careers are far from done. Here's to seeing them back on an F1 grid in the future…
Hulk's unwanted slice of history
Just as Pierluigi Martini handed over to Adrian Sutil, so too does Sutil defer now to Nico Hulkenberg for the unwanted honour of the most F1 races without a podium.
The good news for Hulkenberg is that he still has plenty of opportunities to claim that elusive rostrum – and in 2018 his chances may jump considerably as Renault's comeback continues to gain traction.
Even so, he would also take the honour of most races before a first podium – one that currently belongs to Martin Brundle at 90. Hulkenberg? Australia 2018 will be start #136 for the German…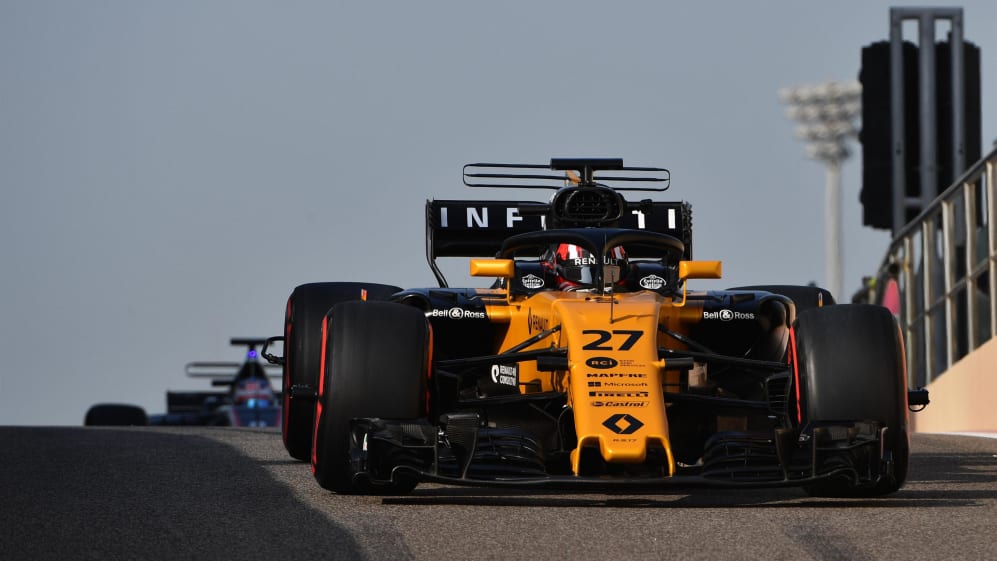 Alonso's podium wait continues
And on the subject of podiums…
Three seasons ago, as he geared up for the first race of his return with McLaren, Alonso had a clear gap to any contemporary rival in the podium count. Despite a lacklustre 2014 the Spaniard was on 97, rapidly approach the 100 mark that only two other drivers – Schumacher and Prost – had cracked.
Fast forward to the current day, and Alonso remains on 97. Hamilton, meanwhile, has jumped from 70 to 117; Vettel from 66 to 99.
Alonso's last win now dates back almost five years, to Spain 2013; his last pole even further, to Germany 2012.
At 36, his performances in an underpowered McLaren remain astounding – a permanent reminder of exactly why many still consider him one of the best drivers, if not the best, of the current grid. In 2018, both he and McLaren will be desperately hoping a switch to Renault power returns them to the sharp end of the pack – and offers a chance to end the long wait…