Feature
WINNERS AND LOSERS - Australian GP edition
Heartbreak for Haas, Mercedes software gremlins and a plastic bag-related retirement. Sunday's Australian Grand Prix had a bit of everything, including the first real evidence that we might genuinely have a three-way title fight in 2018…
THE WINNERS
Vettel's massive stroke of luck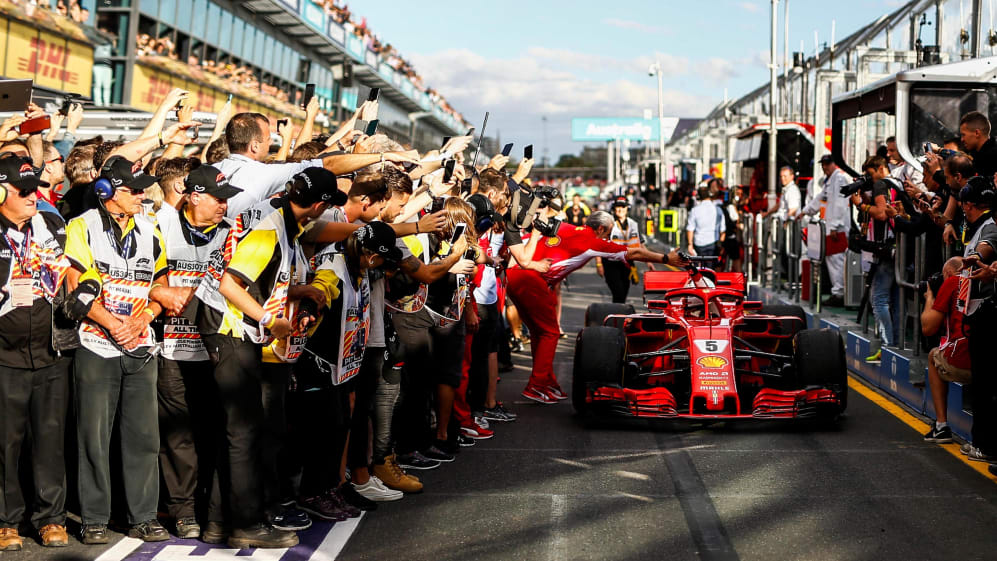 It may sound strange to say it, but the Australian Grand Prix weekend was not a particularly strong one for Sebastian Vettel. For the most part, he was slower than Ferrari team mate Kimi Raikkonen, who was having one of his stronger outings.
The German couldn't make the front row in qualifying and failed to have an impact on Lewis Hamilton and Raikkonen in the first stint.
But that lack of performance actually benefitted him, as Ferrari rolled the dice and left him out longer than his rivals meaning he was perfectly placed when the Virtual Safety Car was called into action while marshals attempted to retrieve Romain Grosjean's Haas.
That combined with a software glitch for Mercedes meant Vettel kept the lead and with overtaking so difficult in Melbourne, he maintained it to secure his second successive win in Australia.
In doing so, he became the third man in history to lead 3,000 laps in his career, after Michael Schumacher and Hamilton. He also equalled team mate Kimi Raikkonen's tally of wins for Ferrari – and in 71 fewer races no less. Not a bad way to mark your 100th F1 podium, eh?
The McLaren-Renault combination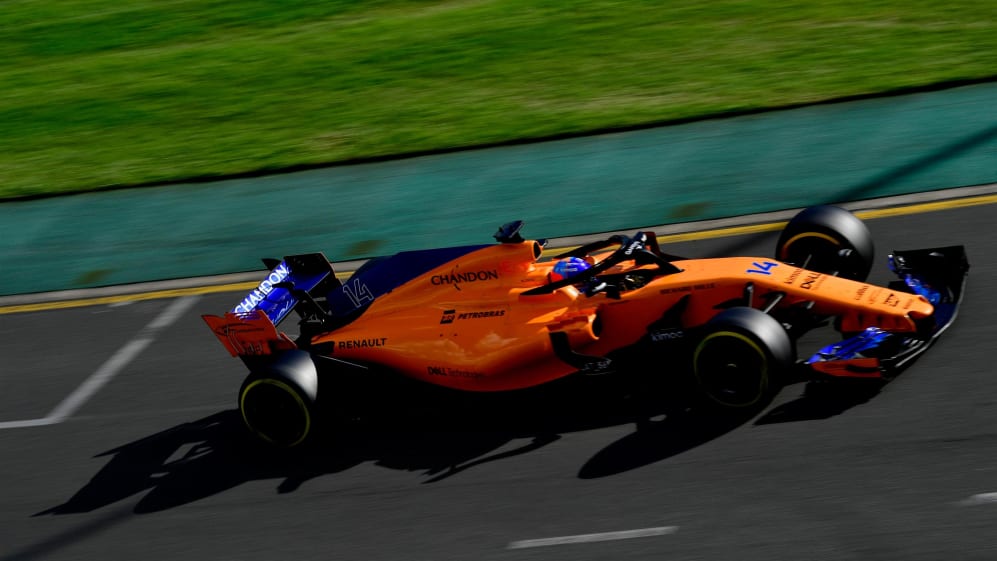 Fernando Alonso admitted McLaren "got lucky" but they made the most of their opportunities and, in their first race with new power unit partner Renault, ended up equalling the best result they scored over three years with Honda.
Alonso's fifth-place finish in Australia and Stoffel Vandoorne's ninth gave McLaren only their sixth double-points finish in two years – and their first points in Melbourne since 2014, when Kevin Magnussen and Jenson Button took their Mercedes-powered cars to second and third.
After years of pain with Honda, Alonso praised the Renault engine, describing it as a "different feeling". He was delighted to "be able to attack" and reckons "it's going to be much more fun this year". The more fun Alonso has, hopefully the more entertaining it'll be for the rest of us. Next target: Red Bull.
Those hoping for a three-way title fight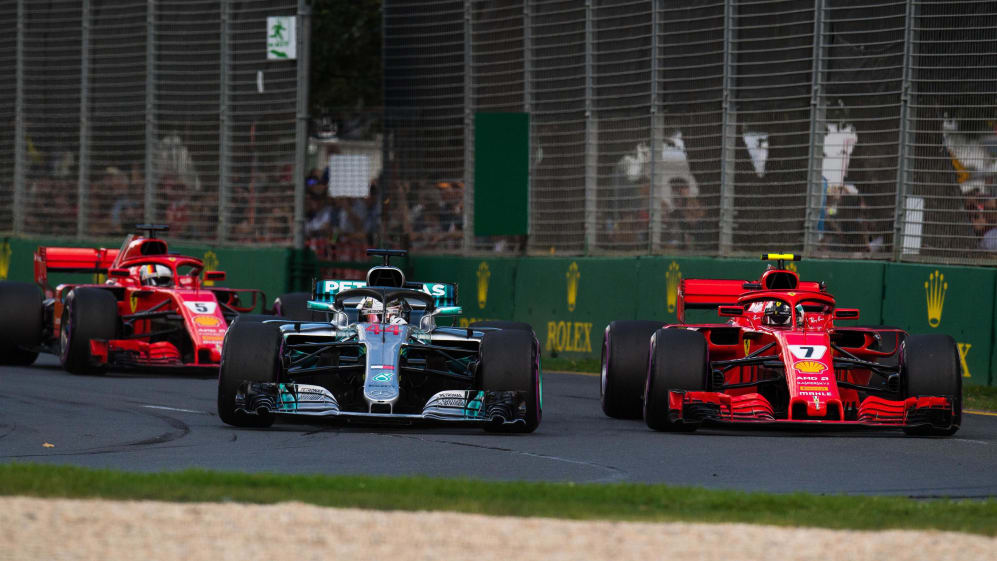 Much of the chat going into the weekend centred around the hope that we would have a three-way fight for the world title this year. Encouragingly, those hopes may prove right based on the evidence of Melbourne.
Speed-wise, Mercedes look to have retained a slight advantage - but Ferrari are not too far behind. Red Bull spent much of the race in traffic, but when Daniel Ricciardo got clear air he set the fastest lap of the race – and the team looked quick in quali too.
Red Bull boss Christian Horner said the team "had a lot of pace in hand" while Mercedes chief Toto Wolff is adamant it will be a three-way battle.
"We saw a sensational purple time of Daniel at the end when he was trying to overtake Kimi and Ferrari won it fair and square today in so far that I think we are up for a season where we could see different winners," said Wolff. "I expect these three teams to go for the championship."
That can only be good news for the fans.
Sauber's impressive Ferrari protege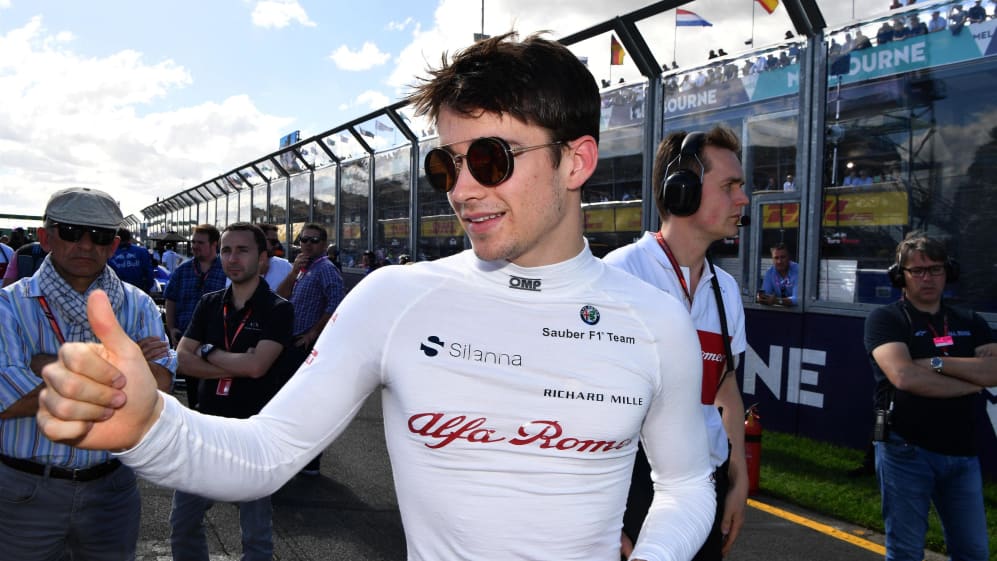 It's never easy living up to sky-high expectations, but so far, so good for F2 champ Charles Leclerc with an encouraging start to life in F1 with Sauber.
He may have flown a little under the radar, but up against an experienced team mate in Marcus Ericsson, Leclerc acquitted himself well throughout the weekend and on race day, even found himself overtaking other cars.
Getting that first race under your belt is important and a 13th place finish, running a two-stop strategy that utilised all three tyre compounds very efficiently, will do the young Monegasque a world of good.
"He did a great job with tyre management and fuel saving," said Team Principal Frederic Vasseur. "Congratulations for his first race in Formula 1."
Halo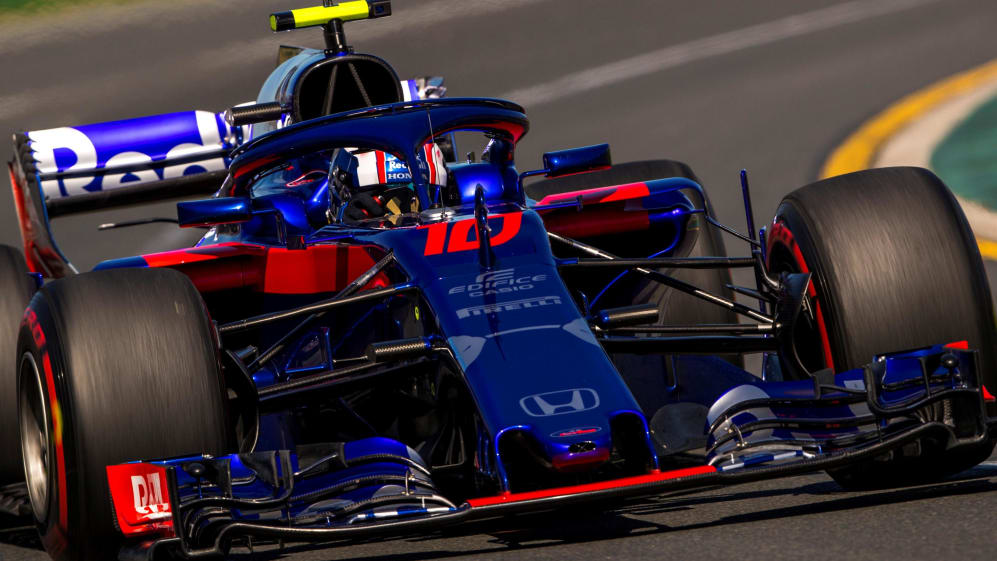 Halo? What halo? F1's new cockpit protection device has been a big talking point over the winter, with opinion split as to whether it's a good thing for the sport.
The majority of drivers believe it is important from a safety perspective, while a small faction don't feel it has a place in F1.
However, the device hardly got a mention in Melbourne, as the focus switched to the cars, drivers and most importantly the racing, and already it feels like part of the furniture.
And as time goes on, the aesthetics will improve, too.
THE LOSERS
Haas's pit crew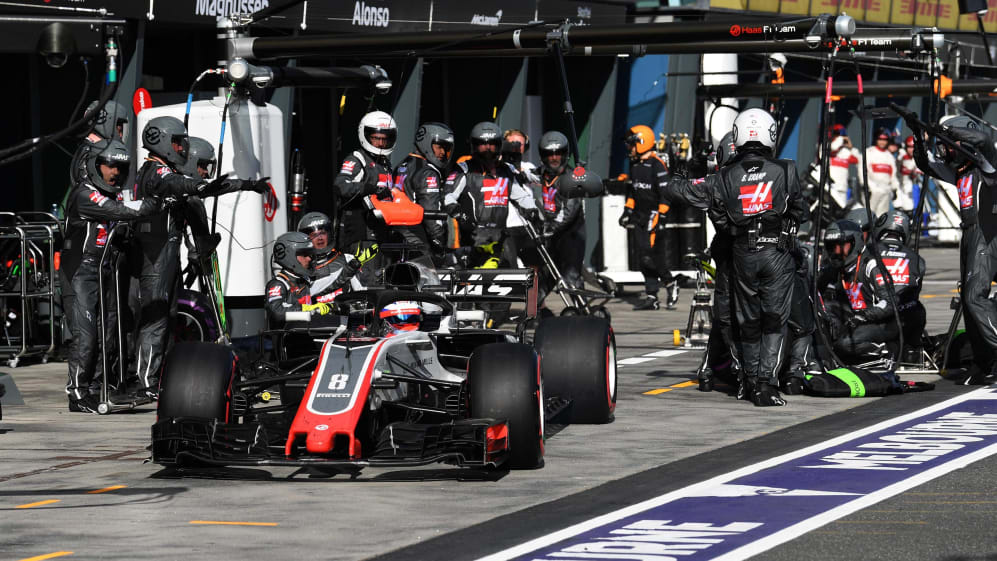 Smiles turned to tears in a matter of moments on Sunday afternoon in the Haas garage when Kevin Magnussen and Romain Grosjean retired in quick succession – both as a result of pit stop problems.
The duo were on course to finish fourth and fifth respectively, which would have secured a points haul almost half the tally they managed all last season.
But an admitted lack of practice led to the wheel nuts not being secured properly during the duo's pits stops, and to add insult to injury, the stewards then fined the American squad €10,000 for the unsafe release of both cars.
Haas scored a brilliant sixth on their F1 debut in Australia in 2016. But since then, Melbourne has not been a happy hunting ground with two successive double retirements.
It was also Magnussen's second retirement in a row in Australia, four years after he scored a brilliant podium on his debut with McLaren.
Haas Team Principal Gunether Steiner has promised the team will up their practice next time out in Bahrain. And they can take hope from the performance they showed all weekend. Right now, though, that will be scant consolation. Chin up chaps.
Mercedes' software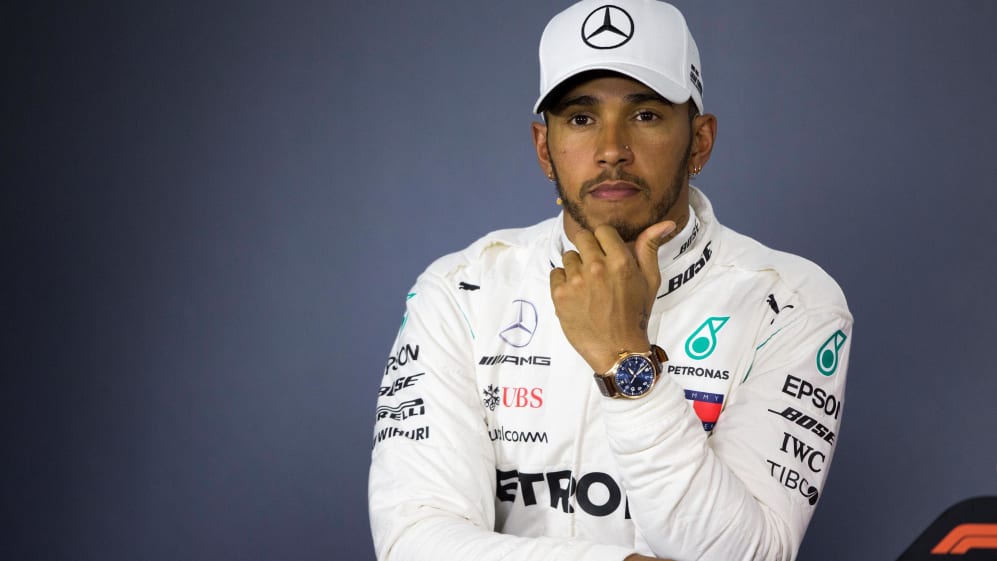 Data is an integral part of F1 in the modern era, but an absolute reliance on the figures can have its pitfalls, as Mercedes found out in Melbourne.
A glitch in their race simulation software, which Mercedes have used for the last five years without major issue, meant it gave out the wrong numbers. As a result, Mercedes miscalculated the gap they needed to ensure Lewis Hamilton kept the lead from Vettel should a Virtual Safety Car period come into effect.
Thus Hamilton lost a victory he richly deserved, having absolutely dominated the weekend up until that point. It also means he has yet another unconverted pole on his CV – his fourth in five years at Albert Park and fifth in total.
Hamilton was understandably frustrated and when speaking to the media after the race said he wished F1 relied less on data and gave more control to the drivers.
"It's such a team effort, but when you're relying so much on computers, so much data, so much technology to come up with the strategy or whatever it may be, I wish it was more in my hands because I feel I was driving as good as ever today," he said.
Verstappen spinning away good points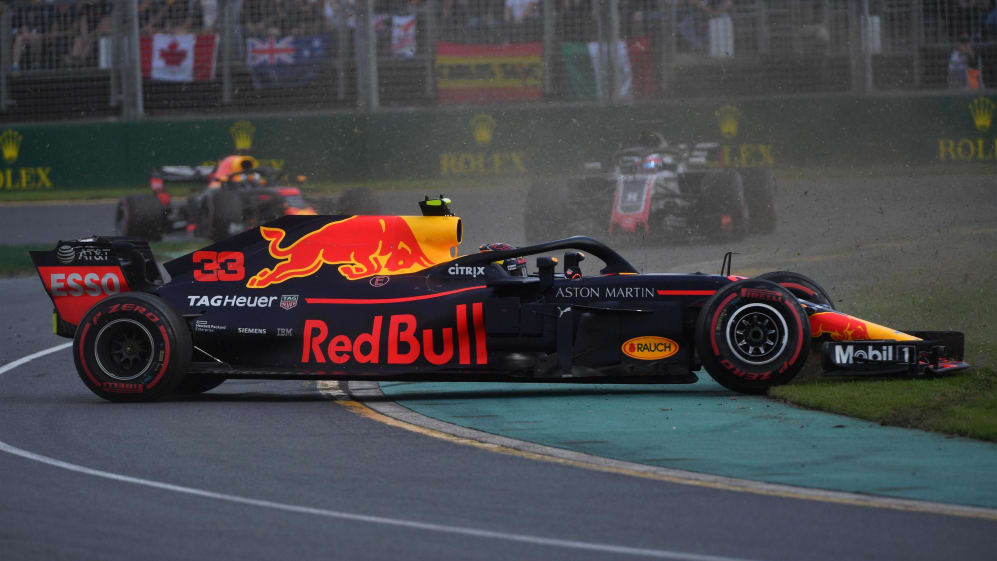 Max Verstappen felt the front row was possible in qualifying, which bodes well for the future, however his performance in the race was nothing to write home about.
Starting fourth, he lost a place to Kevin Magnussen while trying to attack the leading trio, and then damaged his car when he ran wide at the fast Turns 11 and 12 complex as he tried to make amends.
Red Bull boss Christian Horner said the rear diffuser was damaged, which "created a significant imbalance for him" and ultimately caught him out at Turn 1 when he spun, losing him three places.
He recovered to finish sixth, but that ended a run of six races inside the top five for the Dutchman, who came home behind team mate Daniel Ricciardo who'd started four places further back.
Sirotkin and his plastic bag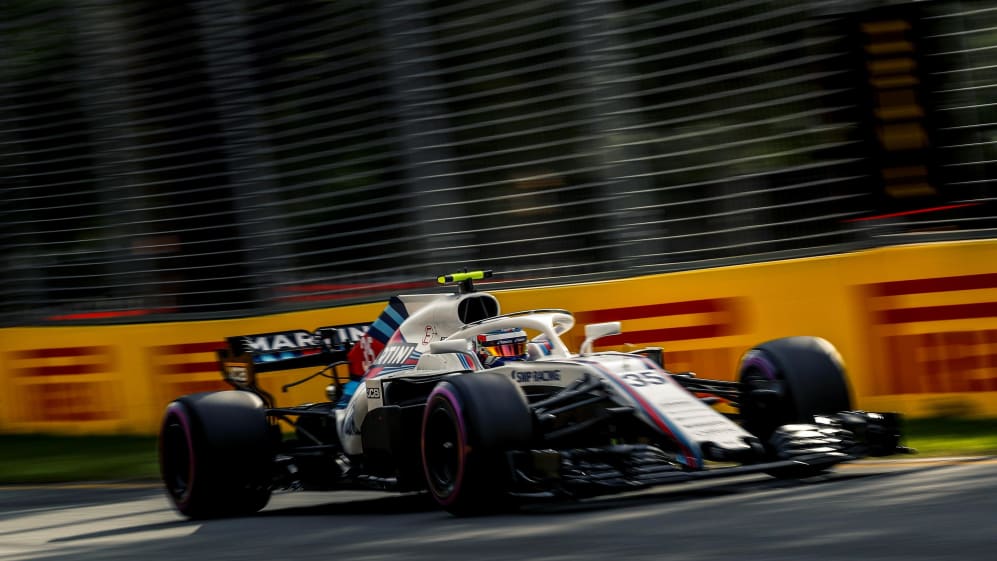 As obscure retirements go, this one is right up there. Sergey Sirotkin's debut F1 weekend was nothing spectacular up to then, with the Russian lining up 19th on the grid .
And it didn't last very long either as after four laps, he ran out of brakes and slid down the escape road. What caused such an unlikely early issue? According to the team, the culprit was none other than a plastic sandwich (or should that be 'sanger') bag…
Sirotkin's team mate Lance Stroll reported seeing plastic bags flapping about in the breeze at Turn 1 shortly before the Russian retired with material clogged in his brake duct.
While Sirotkin was left frustrated, he dealt with it in good humour. When asked if the bag had been empty, he said: "Yeah, I didn't even get a sandwich from it!"
The Australian fans and their continuing wait for home glory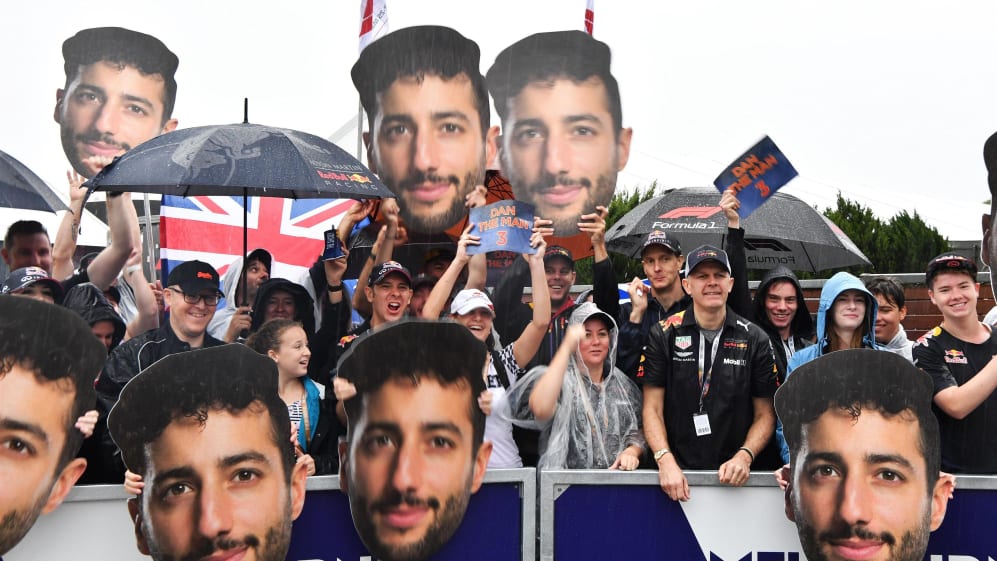 The Australians have been waiting a long time for one of their own to climb the F1 rostrum on home soil. Since 1985, in fact, when the race was added to the world championship calendar.
And that wait will continue after Daniel Ricciardo finished agonisingly close in fourth, equalling the best home finish to date, which he and Mark Webber achieved in 2016 and 2012 respectively.
But while the fans - who turned out in their hundreds of thousands - will have left disappointed, they were at least treated to one of Ricciardo's trademark late-on-the-brakes, diving-in-from-miles-back overtakes on Nico Hulkenberg.
The Australian battled back from eighth on the grid, after a speeding infringement penalty in practice, to hustle Kimi Raikkonen for third place. He's getting ever closer…