Feature
Winners and Losers - Austria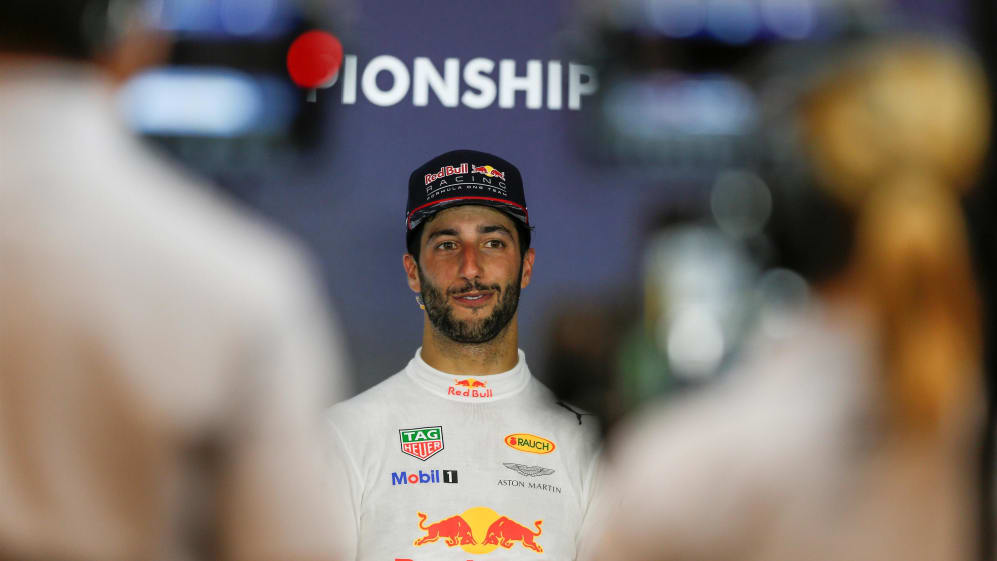 Valtteri Bottas won the race. Sebastian Vettel lost it, but extended his championship lead. And Daniil Kvyat caused carnage at the first corner. But who else had a particularly good – or bad – weekend in Spielberg? We consider the key contenders…
The Winners
Valtteri Bottas and lightning getaways
He took a great pole position. He made a fabulous start. He dominated the first half of the race with the panache of a seasoned champion. He then defended resolutely under the strongest pressure from a four-time champion whose car/tyre package was in better shape. And he hung tough to win by 0.658s, haul himself within 15 points of his title-contending team mate, and help him indirectly by depriving their main rival of seven more points.
However you choose to cut and dry it, Valtteri Bottas did a stellar job at the Red Bull Ring and thoroughly deserved his second F1 victory.
And just in case you are tempted still to harp on about it, the FIA race stewards and the official timing systems proved conclusively that his start was legal. End of story.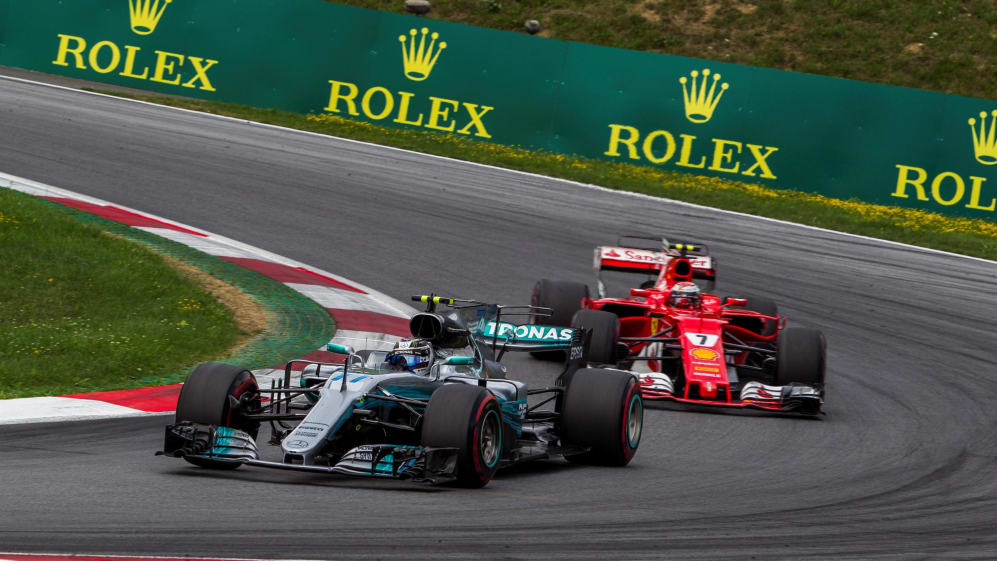 Romain Grosjean and the Haas revival
Grosjean upheld Haas' qualifying promise with a strong sixth, having run as high as fourth for the first two laps after a superb start, and was the last unlapped runner.
"It was a really strong race," he said. "I had a really good first lap and was enjoying the racing for a little bit. Kimi and Lewis got past, but I focused on keeping Sergio behind. We pushed hard all the way and that's the racing we like."
The car was impressive all weekend, and he was happier with it than of late, and the result was 'Best of the Rest' - and a best finish for Haas since Bahrain 2016.
"We showed that when we get everything to work on the car, we're strong," he added. "It's the experience of getting everything working in the window all the time, that we're missing a little bit. But this was only our 30th race ever, so we can't have everything."
Indeed so, but a helping of another eight points - their fifth top ten finish in a row - hiked them well into contention with troubled Toro Rosso for sixth overall. The American team are on a roll.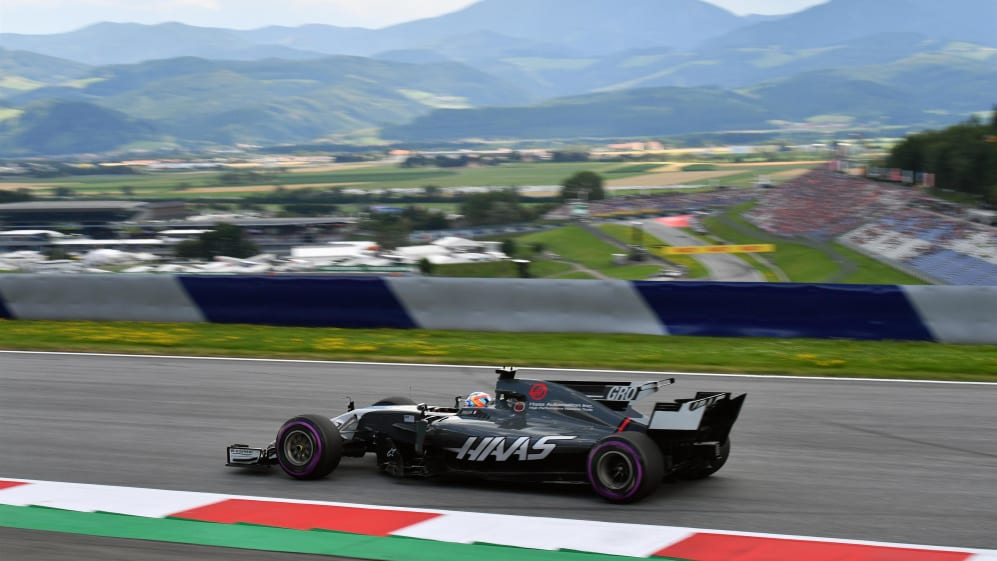 Ricciardo's record run
It's becoming a hard habit to break. For the fifth time in a row Daniel Ricciardo was on the podium. He's only the fifth of the current drivers to achieve such a run – and the other four are all world champions. And unlike his perhaps somewhat fortuitous win in Azerbaijan, this third place was earned the hard way – hence the whoops of delight from the Australian after he successfully kept Hamilton at bay in the closing laps.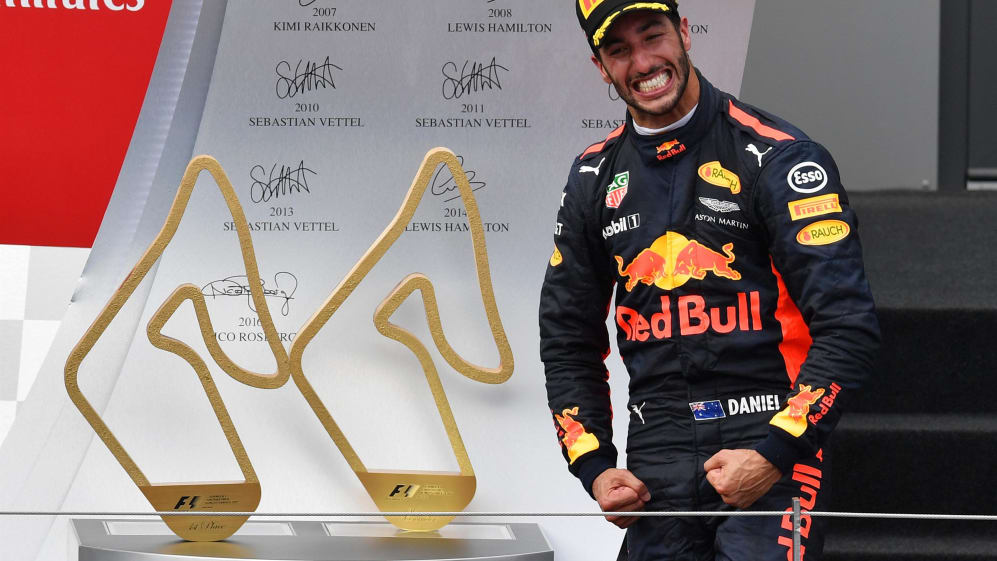 Williams go from zeros to heroes
If Lewis Hamilton was in damage limitation mode this weekend, Williams began the race in the salvage business. And what a great job they made of it. On a pretty eventful opening lap, Felipe Massa and Lance Stroll made up seven places each to move from 17th and 18th to 10th and 11th respectively. Massa ran soft tyres for a very long first stint, and Stroll supersofts, the strategy being to run shorter final stints on the ultrasofts so they could attack at the end. Massa nearly got Ocon for eighth, but was stymied each time he had to obey blue flags. But it ensured that Stroll had enough left to fend off Palmer when he came hunting for the final point.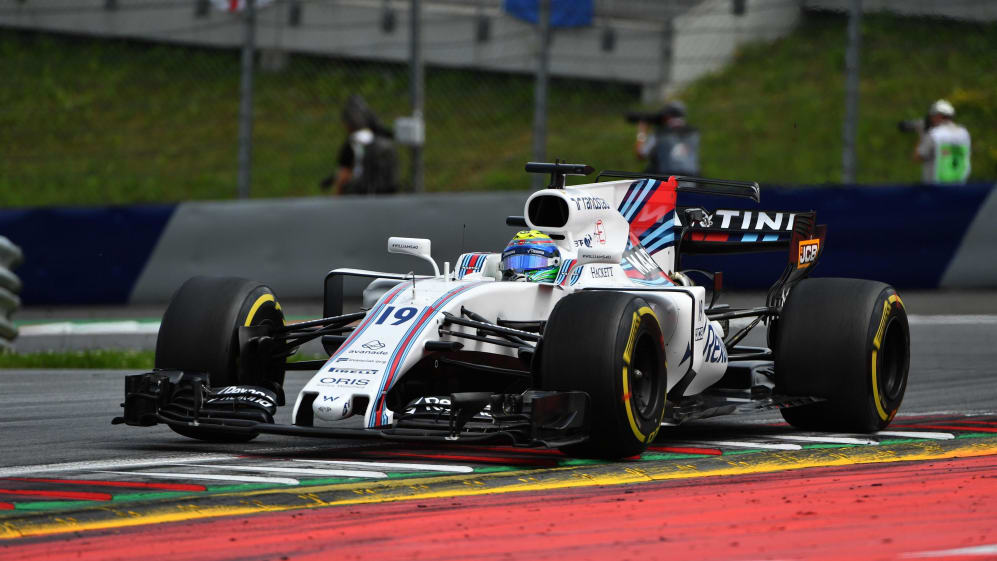 The razzmatazz of the Red Bull Ring
Last year 85,000 people came to Dietrich Mateschitz's great revived venue in Spielberg. This year it was crammed to the rafters as 145,000 flocked in to cheer on Red Bull, Ferrari and Mercedes, and all the other teams.
It's great to have a 'new' European race, great that somebody is prepared to promote one, and even better that the fans have responded so earnestly to the sport they love. It's a good sign for traditional circuits, and a big pat on the back for the man who made it all happen.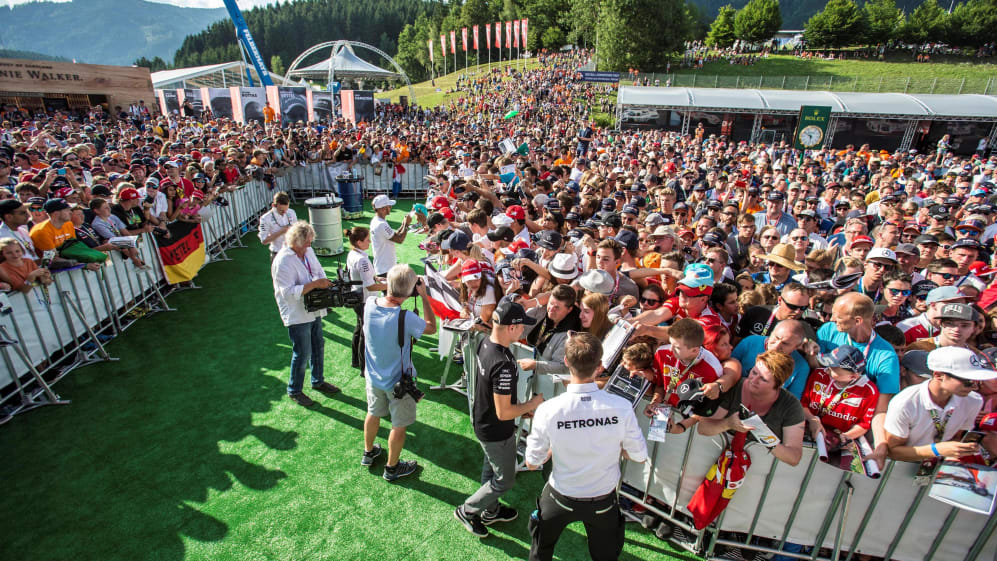 The Losers
The huge contingent of Verstappen fans
For the fifth time in seven races, Max Verstappen – whose orange-clad fans were out in force in the Spielberg stands – saw his Red Bull fail to see the chequered flag.
He had felt a problem with his clutch during the grid formation lap, and it lagged into anti-stall on the start line when the race began, sending him towards the back of the field.
"On the run up to Turn 1 it didn't feel great. I tried to stay out of trouble, to go wide, and I got hit on the rear tyre. Because of that, the clutch over-engaged, and it basically broke the bearing in the clutch. So I had no drive anymore.
"Of course I'm very disappointed for the fans, they were the best crowd I've seen so far and I couldn't even do a start or one corner for them, never mind 71 laps."
A team player though he undoubtedly is, it must hurt to see his team mate on the podium for the fifth consecutive race.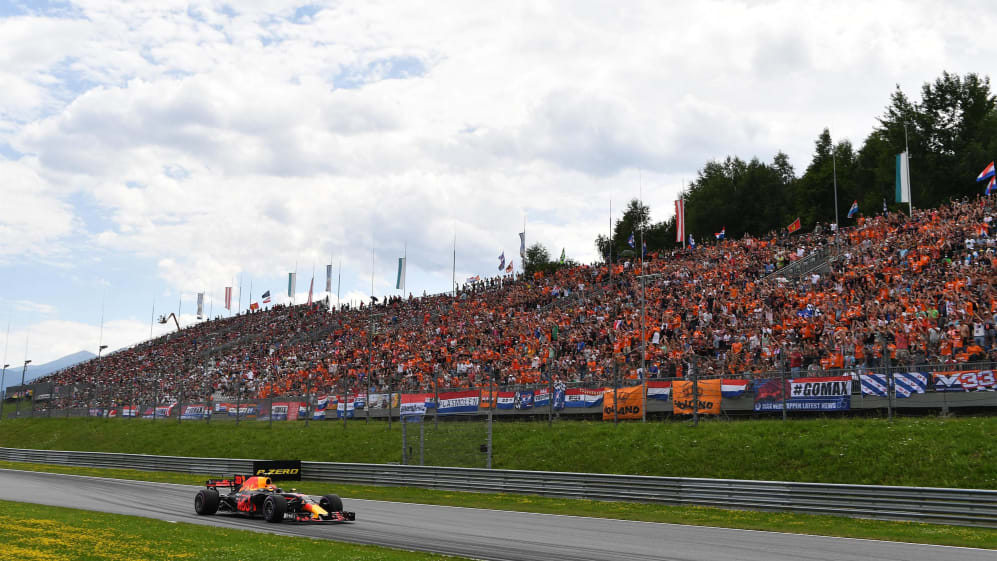 Magnussen and what might have been
It just wasn't Kevin Magnussen's weekend.
It was team mate Romain Grosjean who went off the road in qualifying, but it was the Dane whose car broke its suspension, thus preventing him from going through to Q3.
Then, when he was climbing through the field in a hurry, on the hunt for points in scorer Lance Stroll's wheel tracks, it was his VF-17 whose hydraulics failed after 29 laps.
"It's pretty tough when these things happen," he rued. "You're in a good position, the car's working really well, and it was our strongest weekend with the most potential for a good result for both cars. I could easily have been up there with Romain and we could've had a perfect result for the team. It's just been really poor luck this weekend."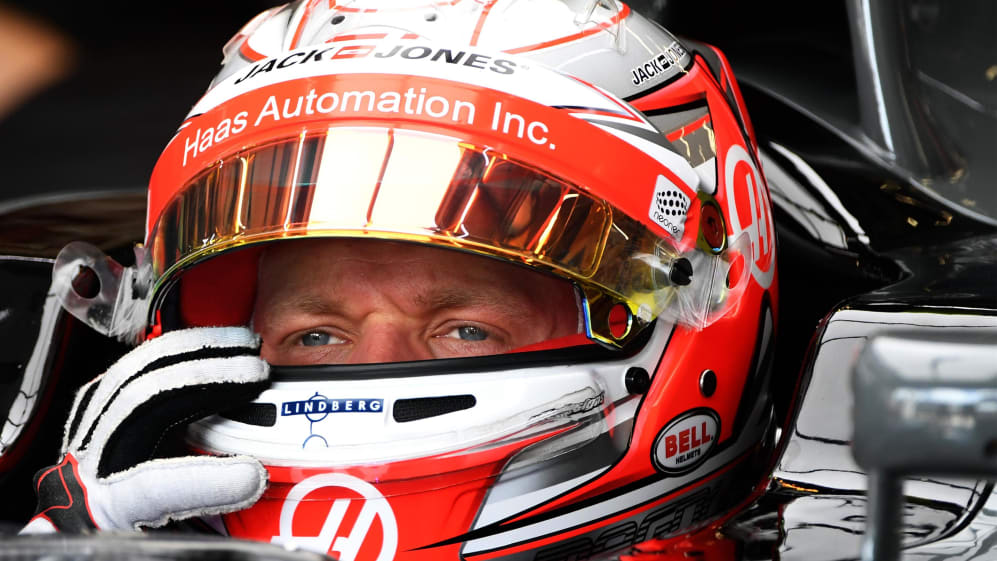 Jolyon Palmer denied again
Jolyon Palmer had easily his best race of the year, as he ran faster than Renault team mate Nico Hulkenberg, who was delayed when his anti-stall kicked in at the start. The beleaguered Briton was quicker than the German here as his race times stacked up extremely well, on a track that didn't suit the R.S.17.
"It's my third race with an 11th place finish, once more within touching distance of points!" he said, but this was undoubtedly the closest he's been this season.
"I had Lance Stroll in my way for just over 40 laps and couldn't get past him, which is frustrating. I need to focus on qualifying better, but throughout the weekend the pace seemed improved so overall there are some positives. It's my home race coming up, and Silverstone's a great track with a lot of fast corners and it's one I really like to drive, so hopefully that can be the one that gets me in the points."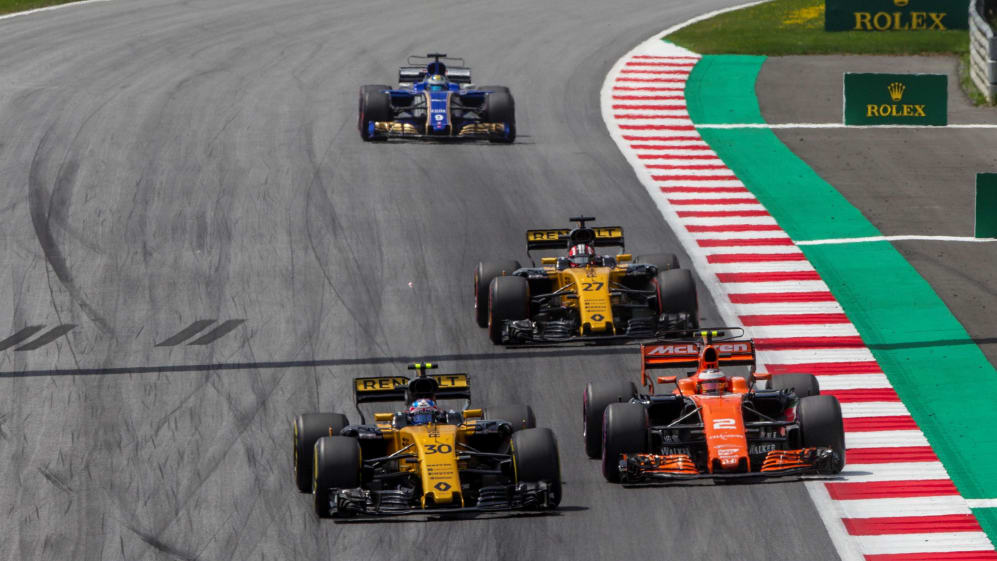 Crunchtime for Kvyat
The Russian has been pumping in some strong performances lately, even if the finishes haven't reflected it. But in Red Bull's backyard he inadvertently triggered mayhem in the first corner which eliminated stablemate Max Verstappen – right in front of the spot where so many of his orange army had gathered – and Fernando Alonso.
"The start was a good one, even if I had to suddenly go around my team mate," he said. "I then couldn't see too much of what was happening in front of me; I think Verstappen had a problem too, so Alonso reacted to that – he saw it, I didn't, so he took a step back while, on the other hand, I lost all my references. I tried to do my best but ended up colliding, unfortunately. It's upsetting for me and for the others for sure, but these things happen to all drivers."
He did win the prize for the best throw-away line of the weekend, however, when he added: "Now I just need a cold shower before Silverstone."
Max and Fernando wouldn't disagree.