Feature
WINNERS AND LOSERS - Canadian Grand Prix edition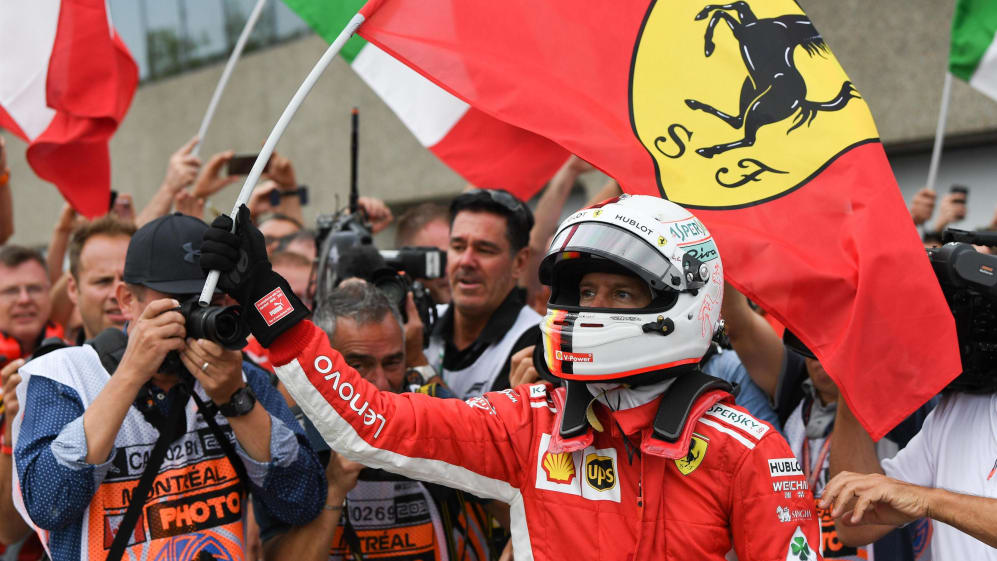 A new championship leader in Sebastian Vettel, his Red Bull rival Max Verstappen bouncing back and another impressive drive from Ferrari protege Charles Leclerc. Canada was kind to many but not everyone will head back across the Atlantic happy with their weekend's work…
THE WINNERS
Vettel back on top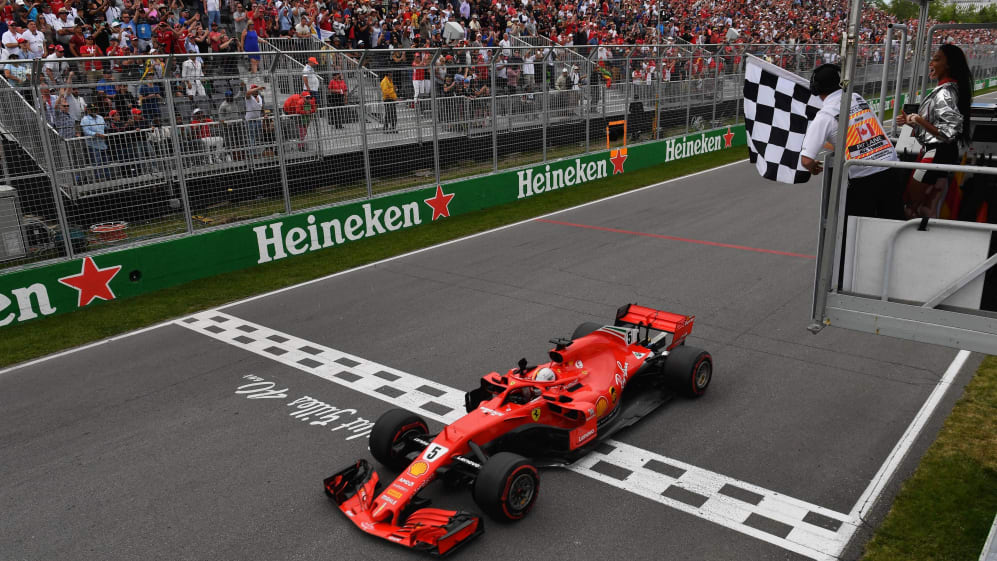 It was a textbook victory. Once Vettel pulled away from pole position and entered the first corner in the lead, the German never looked back. The Ferrari driver showed pace when he needed to, building a gap to pit and comfortably rejoin in the lead.
He made it look easy, though he stressed it was anything but in his post-race interviews. "In the middle of the race, I had to change a lot of things on the steering wheel," he said. "At some point I was saying 'Okay, when am I allowed to drive again?' Obviously we were managing some things in the background."
His reward for a faultless drive was his 50th Grand Prix victory and the championship lead, overturning a 14-point deficit to Lewis Hamilton to lead by one point. He'll also take confidence from that winning feeling, something he has not enjoyed since the second race of the season. On this form, his rivals should beware. No wonder he was bouncing for joy afterwards...
Verstappen bounces back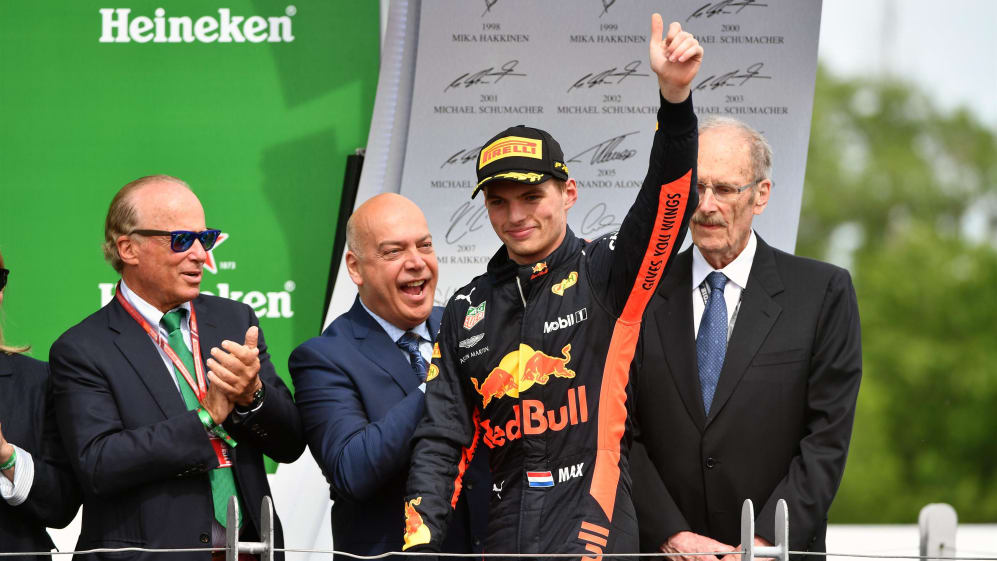 Monaco was not a race that Verstappen will remember fondly. In fact, there hasn't been much to celebrate so far this season for the young Dutchman. But he responded in style in Canada, topping all three of the practice sessions – having previously failed to hit the top of the charts at any point in 2018.
In qualifying, he achieved the third fastest time and then raced hard to finish less than a second behind the Mercedes of Valtteri Bottas. It's just one result, of course, but it was a mature response from a driver whose season was – and to an extent still is – in danger of unravelling.
That's two podiums in three races now. Another couple of strong results and his frustrating start to the year will be nothing more than a distant memory. But that, of course, is easier said than done.
Bottas keeps it consistent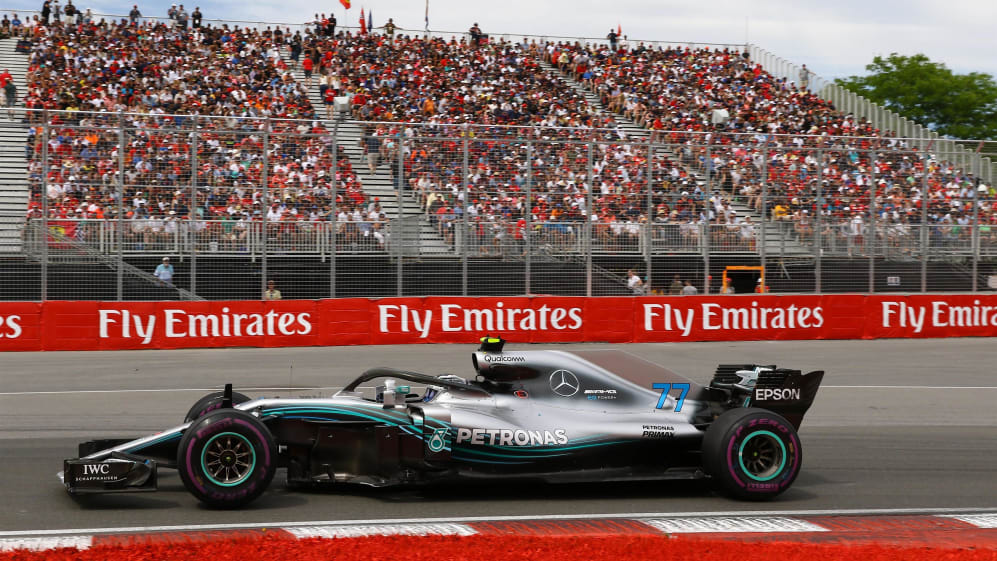 No driver has more second-place finishes in 2018 than Bottas. Mr Consistent has reached the second step of the rostrum four times in seven attempts. Sure, he would prefer victory but that kind of form is nothing to be sniffed at.
The Finn's latest drive to second showed once again that he's capable of delivering on a weekend when Mercedes aren't on top form. While team mate Hamilton struggled, Bottas kept it neat and tidy – and at one point in the race was catching Vettel rapidly in the battle for the lead.
Bottas is now up to third in the drivers' standings, 35 points adrift of championship leader Vettel. But it'll only take one DNF for the German or Hamilton and Bottas will be right back in the fight, particularly as there are still 14 races – or two thirds of the season – still to go.
Renault tighten grip on fourth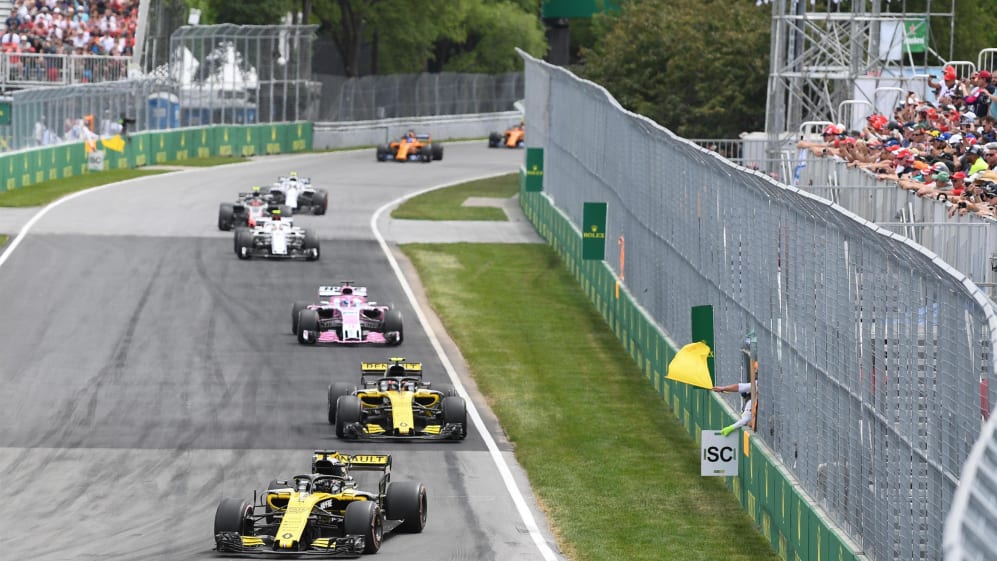 For much of the season, Haas have shown they have the fourth best car. But it has been the yellow-liveried Renault team, who have delivered the points tally worthy of that title.
Carlos Sainz has scored in six of the seven races, while his team mate Nico Hulkenberg has managed five top-ten finishes. That kind of consistency has rewarded them with a comfortable fourth place in the constructors' championship - they lead nearest rivals McLaren by 16 points.
They still have some way to go to catch the frontrunners – Hulkenberg and Sainz finished one lap down in seventh and eighth respectively in Canada – but the gains they have made over the last 12 months are abundantly clear. Renault are on the charge.
Leclerc delivers again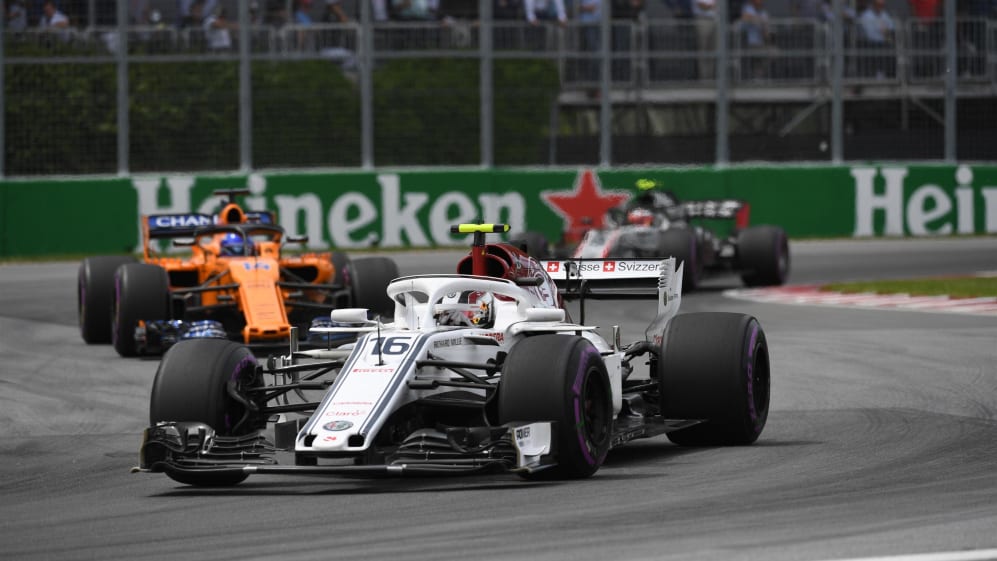 Scoring points was a rarity for Sauber last year. But the Swiss team have turned things around this term – and rookie Leclerc has made the most of it. The Monegasque's sixth in Baku could be seen as strong but perhaps fortuitous.
But points-finishes in two of the next three races, including in Canada, only enhance the claim that Leclerc is a star of the future. The Sauber driver rose as high as seventh and even indulged in an exciting battle with Fernando Alonso, holding his own impressively, before ultimately settling for 10th.
Perhaps the best barometer of how well he's doing is the gap to his more experienced team mate Marcus Ericsson, which currently stands at eight points. His prospects of promotion next year have never looked better.
THE LOSERS
Grosjean's bad luck continues
What has Romain Grosjean got to do to catch a break? After a dreadful run of form this season, Grosjean appeared to turn a corner in Canada.
He was the quicker of the two Haas drivers all weekend, making the most of a significantly updated chassis, but had his preparations interrupted when he hit an unfortunate member of the local wildlife population during practice.
Grosjean recovered and showed the pace to make it into Q3 only to suffer an engine problem almost as soon as qualifying had started. Undeterred, he started the race brightly, running a long first stint to rise as high as seventh from the back of the grid.
Twelfth was disappointing, particularly as he felt he should have finished seventh if he had been able to qualify, and scant reward for what was arguably his best performance of the season.
Hamilton and Mercedes beaten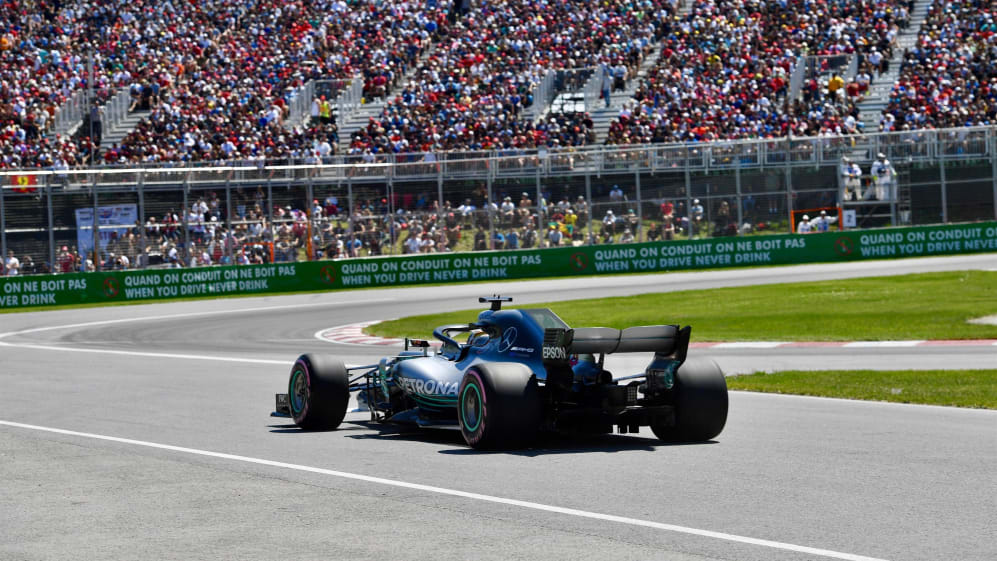 On paper, this looked like a race that Hamilton and Mercedes would dominate. Hamilton has won six times in Canada in ten attempts. Mercedes had won the last three Grands Prix in Montreal. But they failed to deliver.
The team didn't bring their engine update as planned. Rivals Ferrari did. Mercedes couldn't get the best out of the hypersofts, particularly over one lap. Ferrari – and in particular Vettel - were able to. The result was second for Bottas with Hamilton in fifth.
Mercedes had their lead cut in the constructors' championship to 17 points while Hamilton's 14-point lead was wiped out and he leaves North America trailing Vettel by a point. Mercedes Team Principal Toto Wolff described his team's performance as a "wake up call".
Plenty of work to do, then, for the Silver Arrow before France.
Home hero Stroll suffers
Lance Stroll scored his first F1 points on home soil at Circuit Gilles-Villeneuve last year, but on his return to the Canadian venue, the Williams driver was not as fortunate. He qualified a disappointing 16th. And things didn't get much better in the race.
In fact, his participation lasted just a matter of seconds as he got tangled up with Brendon Hartley through Turn 5 on the opening lap and was eliminated on the spot.
Even if he had avoided that contact, points would have been unlikely. But he and his fans – many of whom were packed into grandstands around the hairpin and never got so much of a glimpse of their hero - would have expected more than what he managed on Sunday.
Frustration for Perez after Sainz contact
Points were clearly on the cards for Sergio Perez in Canada, and he was running inside the top ten in the early stages. However, when battling Sainz for P9, the two made contact, with Perez pitched onto the grass.
The Mexican's impressive car control minimised the damage, but his hopes of scoring points were all but over. He and Force India tried something different with their strategy, opting for two stops but it wasn't enough to get back in the points.
Thus there was only one pink car in the top ten, that of Esteban Ocon, much to Perez's frustration.
McLaren's challenge stutters
McLaren made a fine start to the season, scoring points in each of the first five races with three of those double points scores. But things have unravelled since.
Monaco was a huge disappointment, particularly as the track should have suited their car but mechanical gremlins struck Fernando Alonso while the Spaniard ran seventh - and neither car scored. Alonso was on course to score in Canada, but technical troubles hit the double world champion again.
With Stoffel Vandoorne down in 16th, McLaren failed to score points for the second race in succession, meaning they lost yet more ground to Renault, who were quicker with the same power unit.
"Today has been a day to forget and move on for McLaren," reflected Racing Director Eric Boullier. The British team have a lot to do to gain ground ahead of F1's first ever triple header.