Feature
WINNERS AND LOSERS - Hungarian Grand Prix edition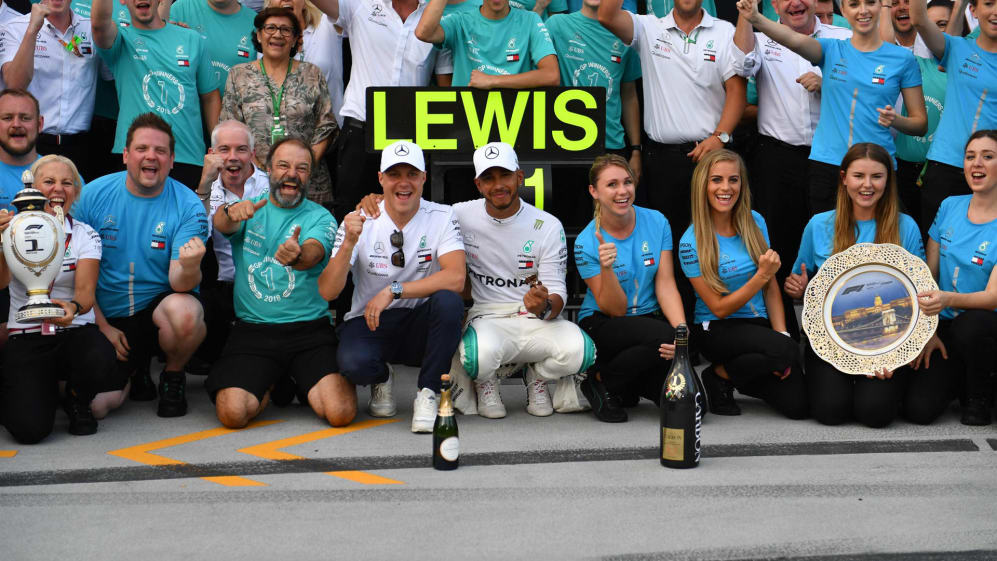 A strong result in Hungary would make the upcoming F1 summer break more relaxing. But while the likes of Lewis Hamilton, Pierre Gasly and Haas can head to the beach with a spring in their step, there will be those who were left to rue what might have been. We pick out the winners and losers from the Hungarian Grand Prix…
THE WINNERS
Hamilton wrestles control in title fight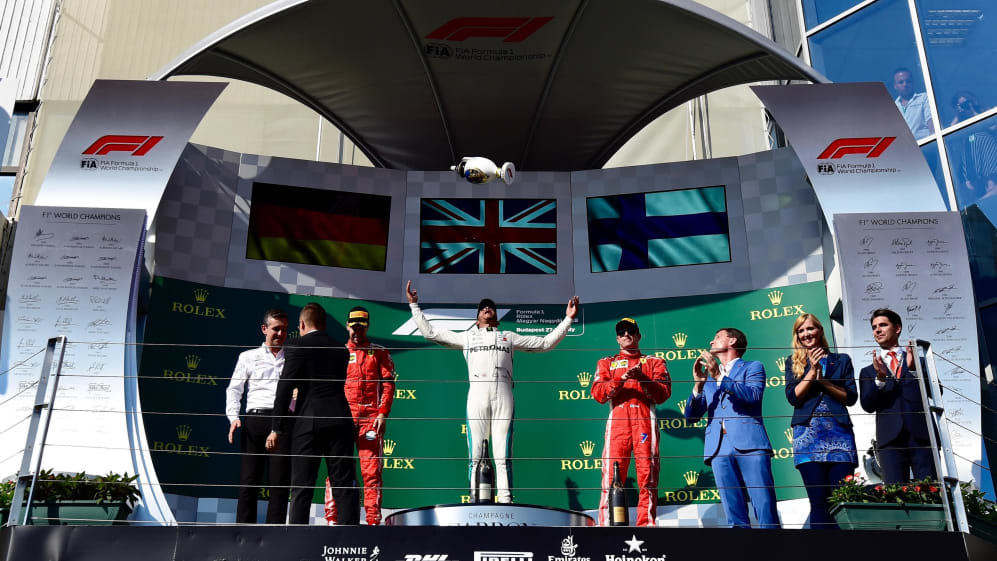 For the second successive weekend, rain came to Lewis Hamilton's rescue. In Germany, it helped him fight back from 14th to win. Then this weekend in Hungary, he snatched pole in changeable conditions before controlling the race from the front despite not being in the fastest car.
Hamilton didn't put a foot wrong. First he nailed the start, something he has struggled to do consistently this season. Then he set about building a gap, while protecting his tyres.
He benefitted from Valtteri Bottas riding shotgun for much of the race and was fortunate that Vettel had a slow pit stop that brought him out behind Bottas. Hamilton admitted if that hadn't happened, Vettel would have been a real threat for victory.
As it was, by the time Vettel got past Bottas, Hamilton already had a tidy lead and had turned everything down to protect the life of his components. He now has a 24-point lead with nine races remaining.
Traditionally, Hamilton and Mercedes have a stronger second-half of the season. Last year, for example, Hamilton won five and finished second twice in the closing nine races.
No wonder Hamilton looked so chuffed. He has nailed two wins against the run of play. Now he has the momentum. Wrestling it from him will be no easy feat.
Gasly's stock rises again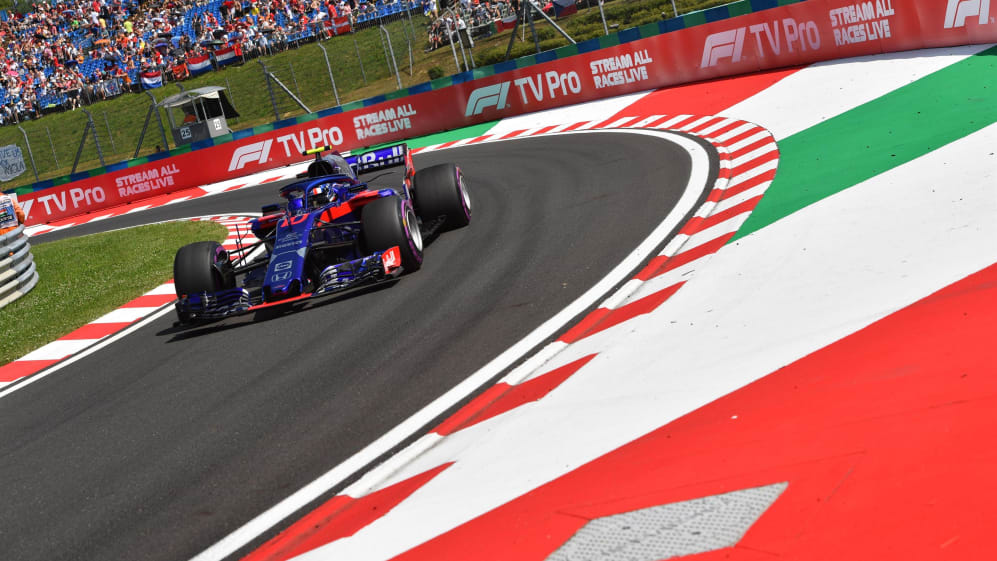 Much has been made of Charles Leclerc's stellar start to his F1 career, but Pierre Gasly is right up there when it comes to emerging talent and the Frenchman proved that once again with a stunning drive in Hungary.
Gasly excelled in the changeable conditions during qualifying to take sixth on the grid for Toro Rosso ahead of Red Bull's Max Verstappen and converted that position into points on Sunday.
His start was strong, while Team Principal Franz Tost praised the way he managed his tyres and fuel consumption. When he came under threat from Kevin Magnussen in the faster Haas, Gasly responded by upping his pace and comfortably protecting his position.
That was his second top-six finish of the season – engine supplier Honda only managed one top-six finish in the entire year last term – and moves him above compatriot Romain Grosjean in the drivers' standings. Bravo.
Alonso back in the points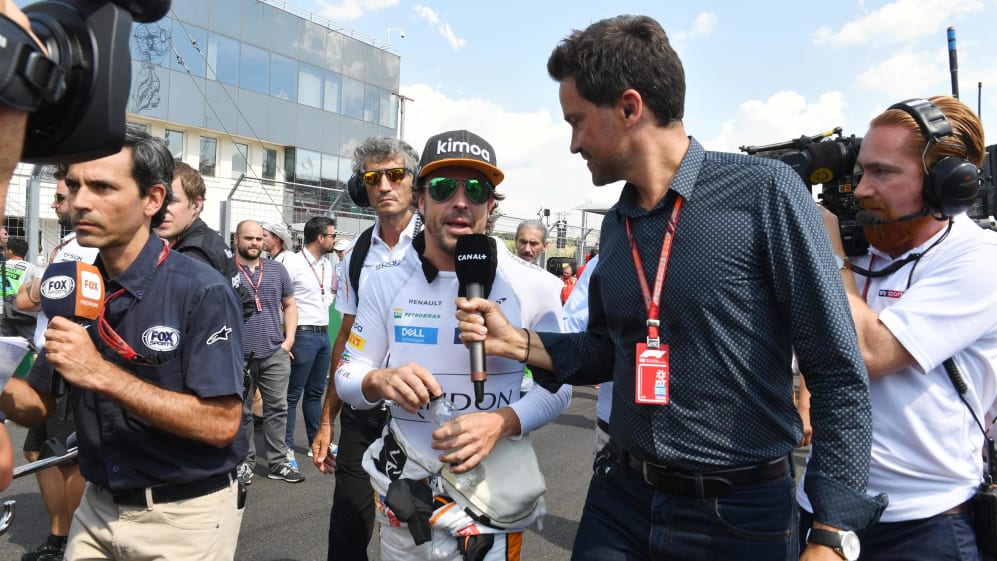 "It was a happy day". Those are not words you often hear Fernando Alonso say these days, such have been the difficulties he and his McLaren team have faced with the MCL33.
But on Sunday, McLaren pulled off a strategy masterclass with Alonso at his typically full-blooded best as he stretched out his opening stint to leapfrog four cars and get into the points.
He then maintained track position to score a handful of points on what was his 37th birthday. Incidentally, Alonso has finished in the top 10 on all three races he has driven on his birthday.
There's no doubt he wants more, but given the current performance of the car it was an impressive drive.
Ricciardo survives bumper cars
Hectic. That would be one way to describe Daniel Ricciardo's race. The Honey Badger headed to Hungary with an eye on victory, given the Hungaroring's tight and twisty layout suited his Red Bull RB14.
But he suffered a shock exit in a rain-hit Q2, leaving him down in 12th. That became 16th after he made contact with Marcus Ericsson on the rundown to Turn 1.
Undeterred, he settled into a rhythm and then began cutting through the field with some decisive and efficient overtaking moves. Soon he was up to fifth, chasing Valtteri Bottas in the closing stages.
As he attempted a pass around the outside, Bottas locked up and slid into him. Ricciardo regrouped and then snatched the position with an undercut exiting Turn 1 on the final lap.
It wasn't the win or podium he had hoped for, but it was a stunning drive nonetheless.
Haas make their pace count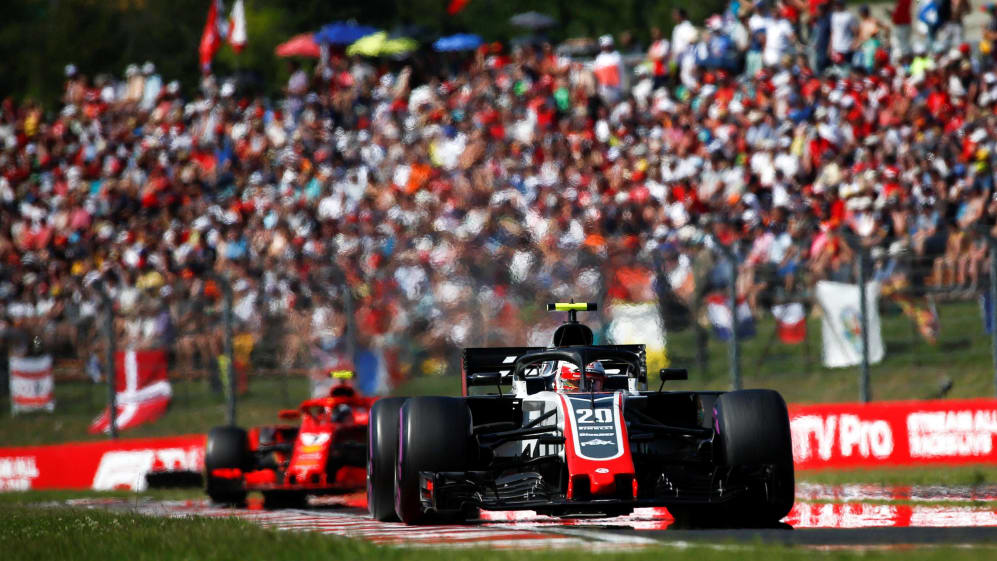 It's remarkable that Hungary delivered only the second double points finish of the season for Haas, considering they have arguably the fourth-fastest package on the grid.
Consistency has been an issue, but there are signs that the American squad are making progress. In qualifying, they are now regularly getting both cars in the top 10.
There's still more work to do to maximise their race pace but boosted by a Ferrari engine upgrade, getting both cars in the top 10 was the least the package deserved in Hungary.
It means Haas move up to fifth in the constructors' championship, seven points clear of Force India and now just 16 behind Renault in fourth.
With more aero updates in the pipeline and the team already well advanced in their preparations for next year, the future is looking good for the boys and girls in red and grey.
THE LOSERS
Vettel's title hopes hit hard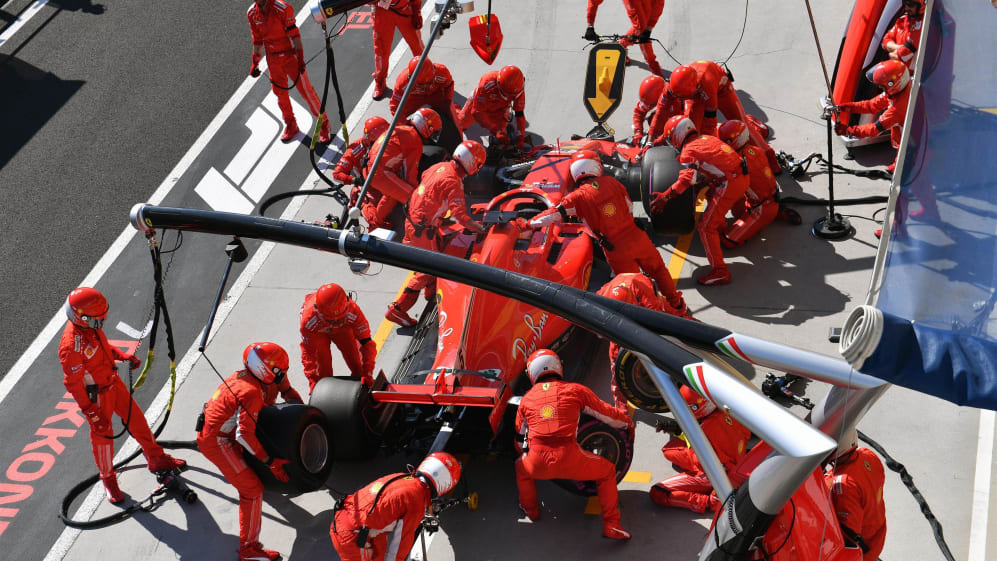 While the rain came to Hamilton's rescue in Germany and Hungary, it put the skids on Sebastian Vettel's title challenge. The German should have been heading into the summer break with a comfortable lead.
This time last year, he had a 14-point advantage over Hamilton. Now he trails by 24 points – almost a race win – and he will be all too aware of how Mercedes and his title rival tend to come on stronger after the break.
Vettel's Ferrari was quickest in the dry, but he couldn't deliver the same pace when the rain came in qualifying. That put him on the back foot and while he managed his tyres well, a decision to run a long first stint, rather than pit as soon as he had an advantage big enough to rejoin ahead of Bottas was the wrong one.
By the time he did pit, it was marginal and an issue with the front-left tyre meant he rejoined behind. He ultimately passed Bottas, but by then there was not enough time to catch and attack Hamilton.
Vettel reckons it didn't change the final result, as overtaking is so challenging in Budapest, but it robbed us of what could have been a final battle between the two leading protagonists fighting to become a five-time world champion.
Bottas in the wars as title hopes fade
Mercedes Team Principal Toto Wolff described Bottas' drive in Hungary as his "best race so far" since the Finn joined the Silver Arrows ahead of last season. In some ways, he was right. Bottas did a great job to hold the Ferraris at bay after being boxed early to cover Raikkonen's stop, with Hamilton skating clear at the front.
Eventually, he ran out of tyres. Even Hamilton said that strategy, with Bottas doing over 50 laps on the soft, was "optimistic". He collided with Vettel when trying to defend. Did the same thing with Ricciardo, too. And ended up fifth.
Wolff described Bottas as a "sensational wingman" to Sky Sports. He later clarified his comments saying: "Valtteri's race was the perfect wingman's race and I don't mean in championship terms, because we have no number one and no number two driver."
Bottas is now 81 points behind Hamilton – that's more than three race wins – with nine races remaining. He may not be a wingman, but his chances of winning this year's championship are fading fast.
Sauber end first half on a low note
Sauber have been a revelation this season. The Swiss team's chassis is a big step forward and they are aided with a latest specification Ferrari engine that is possibly the new class leader.
Hungary, though, was not one of their finer moments. The Grand Prix was pretty much over for them within moments of the start.
Charles Leclerc, whose form is sliding of late, had contact with a Force India (see video above), forcing him out of the race. Marcus Ericsson clashed with Ricciardo, dropping back down the back.
The Swede pitted under the virtual safety car, which helped him gain a couple of positions back, but with overtaking so difficult at the Hungaroring, getting into the points was not possible.
It was a frustrating day, particularly as their closest competitors Toro Rosso took advantage through Gasly to move 10 points clear of the Swiss team in the constructors' championship.
Verstappen suffers more unreliability
To say Max Verstappen was unhappy after retiring in Hungary would be an understatement. He was furious. The Dutchman had a car capable of challenging for strong points, but his Renault engine let him down.
The bleep machine was put to good use as Verstappen unleashed a series of expletives on the radio. He had gained two places at the start to run fifth and said he felt good in the car.
Renault's straight-line deficit wasn't so apparent in Hungary, given the lack of straights, and the RB14 looked pretty handy – so his frustration is understandable.
That was the fourth time he had failed to see the chequered flag this season and he is now 13 points adrift of team mate Daniel Ricciardo, who showed what was possible by taking fourth from 12th on the grid.
Verstappen said he didn't feel like he was "in holiday mode" after the break. But after a few days to cool off, he'll use the time to reset, ready to go again.
He drove a blinder in last year's second-half of the season, accumulating the same number of points in the final six races as Lewis Hamilton's leading tally, so that bodes well for him…
Heartbreak for Vandoorne
Stoffel Vandoorne was just a few laps away from featuring in the top section of this feature. But a suspected gearbox problem robbed him of a points finish he richly deserved.
The pressure has been building on the Belgian since Silverstone as he has been woefully off the pace of team mate Fernando Alonso. Neither he nor the team seemed to know why.
But a chassis change for Hungary appears to have done the trick as he was back on the pace all weekend and was running just a fraction behind Alonso in the race before disaster struck.
"From a personal side, it felt good this weekend," he said. "We've shown the pace was back to where it has always been. I can be happy. It's just a shame we couldn't finish it off with a double-points score."