Feature
Winners and Losers - Italy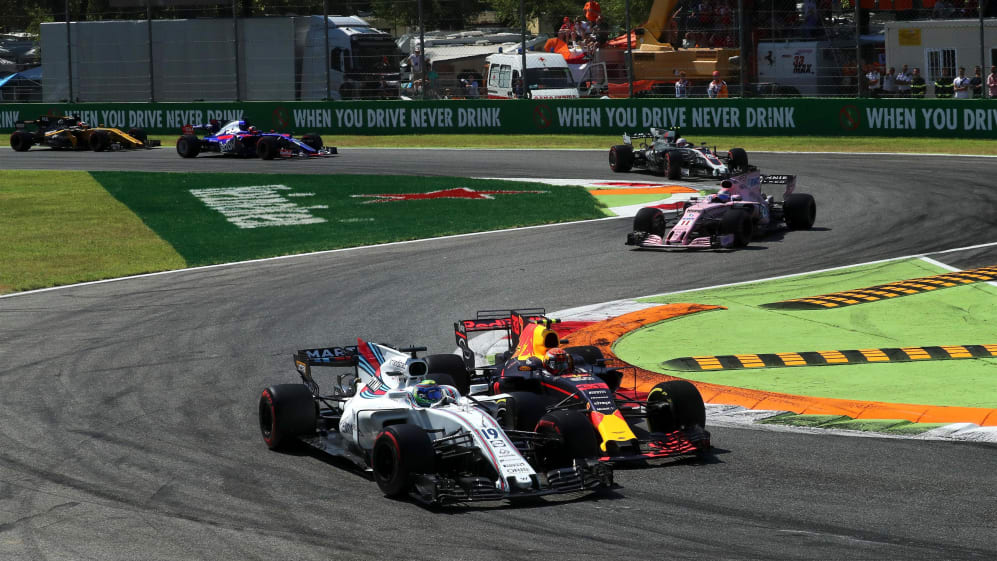 Sunday's race in Monza provided a mixed-up grid, some battling drives, a new championship leader, and disappointment for the Tifosi. But who really left Italy on a high, and who is already seeking solace from the streets of Singapore?
The Winners
History maker Hamilton moves ahead
A new record for pole positions, a dominant 59th career victory, and the points lead for the first time in 2017… It was small wonder that Lewis Hamilton enjoyed his weekend in Monza so much.
The three-time champion owned the place and dominated the race for Mercedes, leading all but the 32nd and 33rd laps during his pit stop period.
He barely put a wheel wrong, on his way to becoming the only back-to-back winner thus far this year.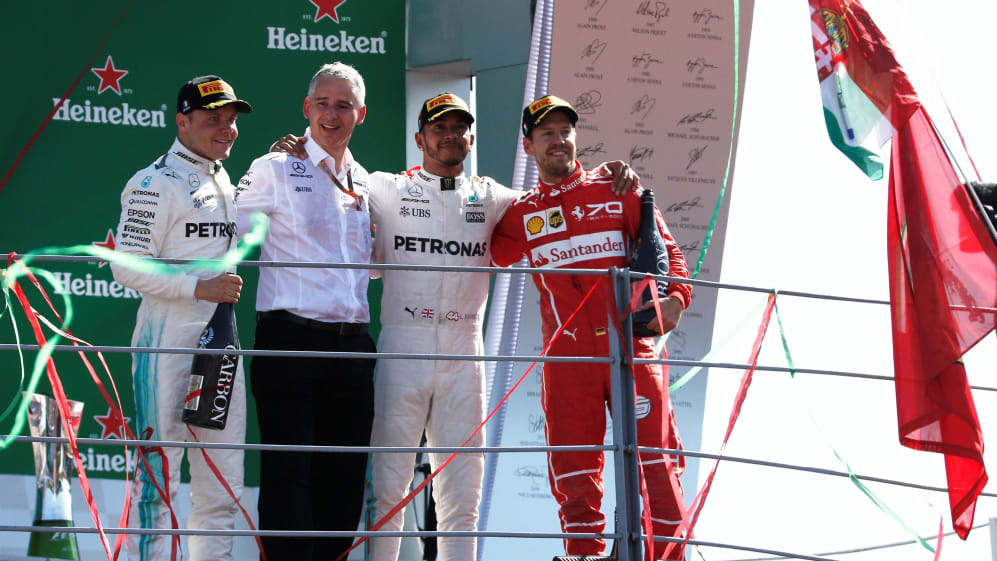 Mercedes flex their Monza muscles
Mercedes' engineers spent a lot of time inspecting the data from Belgium. Hamilton won there too, of course, but Vettel had only been 2.3s behind at the flag. There were sectors where, as Hamilton put it, "Ferrari were killing us." His engineers had a long look at all of that and identified areas where the set-up wasn't comfortable.
At Monza both Hamilton and team mate Valtteri Bottas described the balance of their F1 W08s as "fantastic," and Hamilton said his was a dream to drive.
The 1-2 (the Silver Arrows' third this year) meant that Mercedes now lead the drivers' standings, still have two men in contention for the title, and top the constructors' championship by a healthy 62 points. It all added up to a serious boost prior to the final seven races of the season.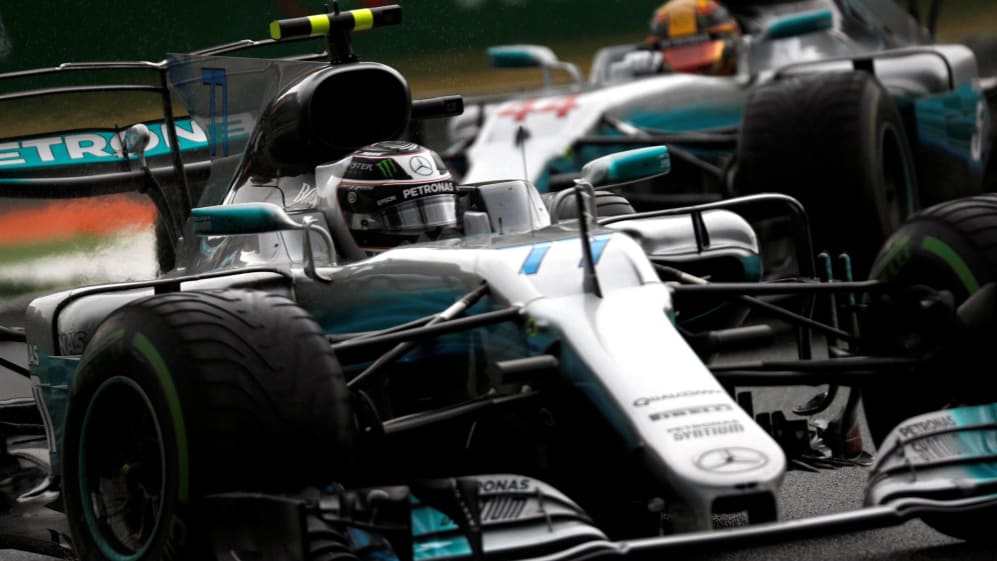 Ricciardo runs riot
Deservedly voted Driver of the Day by fans, the Australian parlayed a 37-lap opening stint on the soft Pirelli tyres into a serious supersoft-shod second-stint challenge to Sebastian Vettel's third place, in a beautiful recovery drive from 16th on the grid.
He was always pushing hard and, as is the norm, if you gave him an inch he'd grab a mile.
In the closing stages he cut Vettel's advantage from 11.5s to 4.0s, setting the fastest lap of the race in the process.
All in all, a fine afternoon's work. As usual.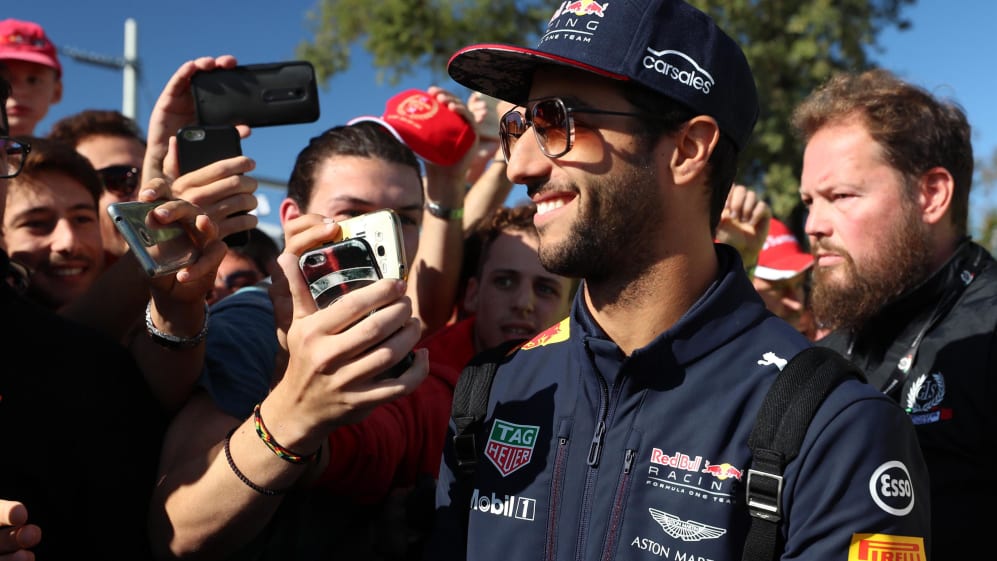 Ocon proves a cool customer
Force India's young Frenchman made another big impression with his composure under pressure in the early stages. He passed Lance Stroll at the start, and held Bottas off for a lap before the Mercedes driver inevitably overtook. He then resisted Vettel for three laps, before again succumbing to the inevitable.
He never looked flustered keeping Kimi Raikkonen at bay, and it took the Finn until the 26th lap to find a way past with DRS under braking for Turn 1.
Ocon is already being talked of as a future champion in some quarters, and here he maintained his cool throughout the rest of the race despite the ever-present threat of Stroll's Williams, which itself was being hounded by the Canadian's team mate Felipe Massa and his own Force India partner Sergio Perez in the closing laps.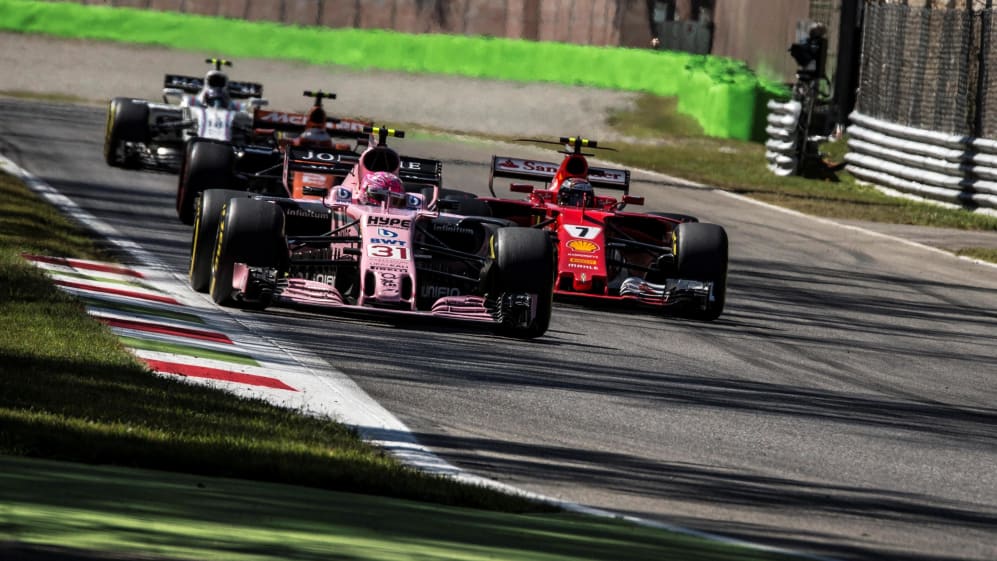 Stroll stars in Williams double
Having scored just five points in total from the previous three races, Williams really needed a good result. Seventh and eighth places earned them 10 hugely valuable points which pushed them some way beyond nearest challenger Toro Rosso, who failed to score.
Stroll gave an excellent account of himself in both qualifying and the race, and looked perfectly happy despite the growing pressure from team mate Massa and challenger Perez in the closing stages.
Massa nearly pulled off a pass exiting the Rettifilo chicane on the final lap, but though it was rebuffed the Brazilian maintained his position ahead of the super press-on Perez.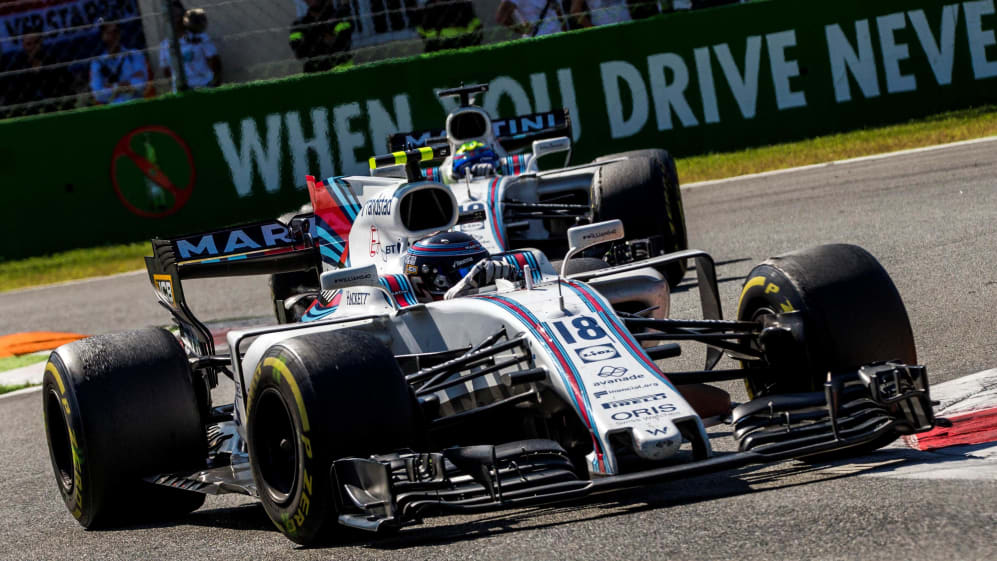 The Losers
Ferrari's frustrated home hopes
After the manner in which Sebastian Vettel was able to stay with Lewis Hamilton in Spa-Francorchamps, much was expected of the red cars in Italy, notwithstanding that the Mercedes has been better on such high-speed, low-downforce circuits this season.
Things began unravelling in the third qualifying session, when Raikkonen was only seventh and Vettel eighth on the grid.
The race was better, but team president Sergio Marchionne was not amused in the middle of their 70th anniversary to see his cars trail home only third and fifth.
"I think we just screwed up," he said. "The set-up for the car was wrong. I think we underestimated the circuit.
"We screwed up from Belgium, from Spa, into here. Now, we need to go back to the factory and find out which way the car went sideways. But we will be back in Singapore."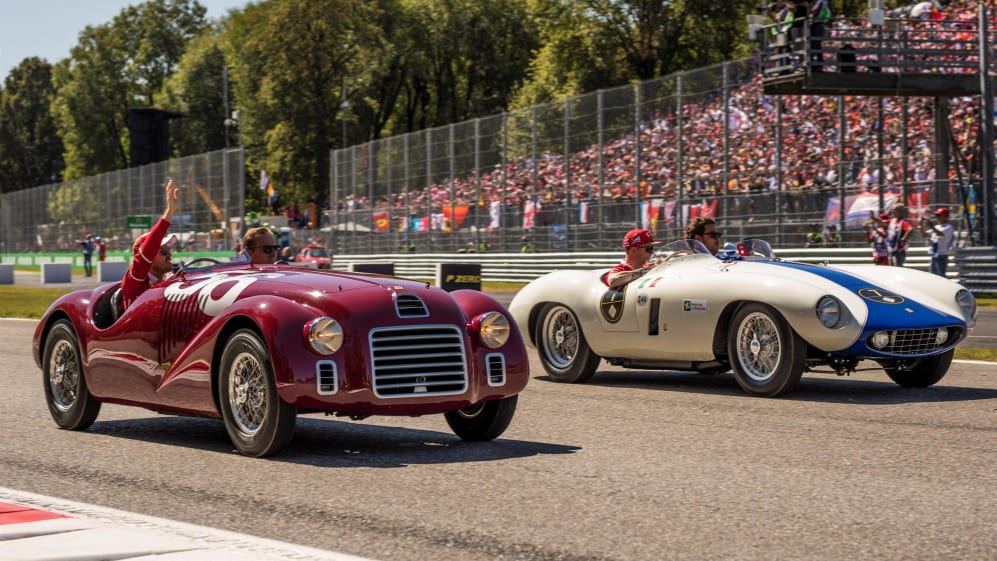 Verstappen veers off course
The Dutchman started three places higher on the grid than Red Bull team mate Ricciardo, yet finished six places lower, scoring just one solitary point – and this time many would argue he was very much master of his own demise, pushing too hard, too soon in car that had easily enough pace to allow a more conservative approach.
The result was a clumsy coming-together with Massa on Lap 3, and by the time he'd made his way back to the pits to have his punctured tyre replaced Verstappen had dropped to plum last. The subsequent recovery drive was suitably strong, but after all his gripes about poor Renault reliability, this was a wasted opportunity.
The good news is that with their engine penalties now out of the way, Red Bull look like they could be mighty in Singapore.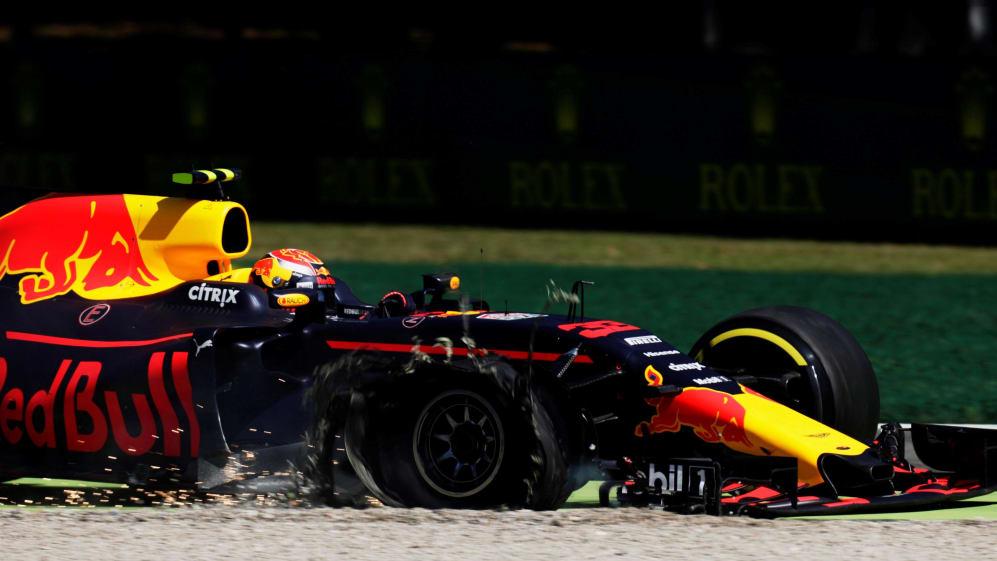 Seb's no sore loser
The quadruple champion was in remarkably good post-race spirits for a man who had been left 36s behind by his main title rival.
Vettel's good humour and buoyant outlook seemed genuine, and he spoke warmly of his team's work ethic and his prospects for the remaining races and how strong he believes the SF70H to be.
But the fact remains that he was well beaten by the Silver Arrows this day, and that he lost the world championship points lead for the first time this year.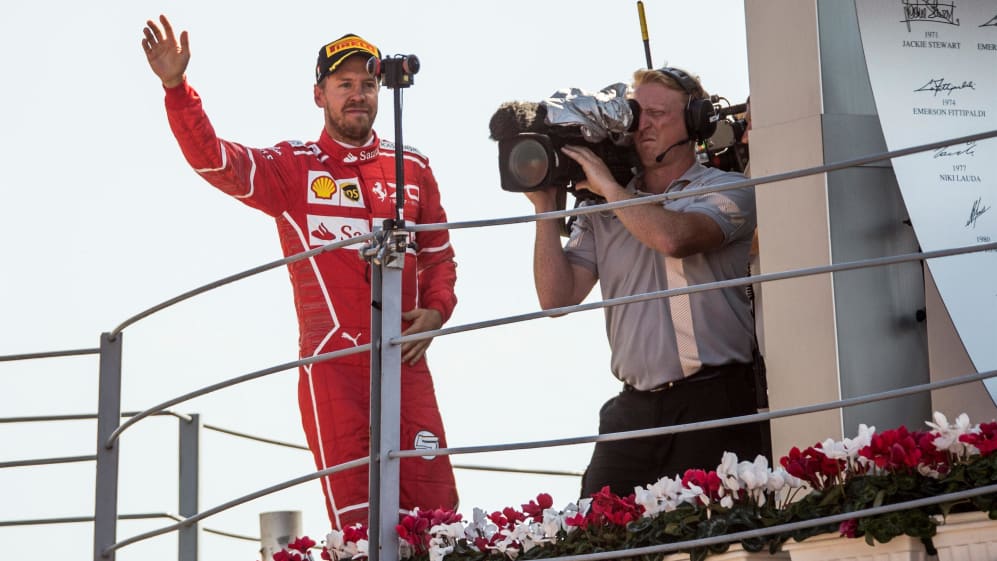 Kevin 'oh-so-close' Magnussen
The Dane looked like he was heading for 10th place and a point when he went momentarily off the road at the Rettifilo chicane on the 48th lap, as he tried in vain to fight back after being passed by Max Verstappen.
He was not amused, and told his crew: "Guys, if that is allowed… it's a crazy risk!" But the stewards regarded it as a racing incident, and Magnussen duly came home 11th – the fifth race in a row where he has failed to score.
Later he said: "P11 is probably the best result we could've scored. It's still annoying when you're running in the points the whole race and then you get done at the end. Max was a lot faster than me. I didn't have a great chance of holding on to that point. Nonetheless, there's no reason not to try. We tried hard the whole race."