WINNERS AND LOSERS - Monaco Grand Prix edition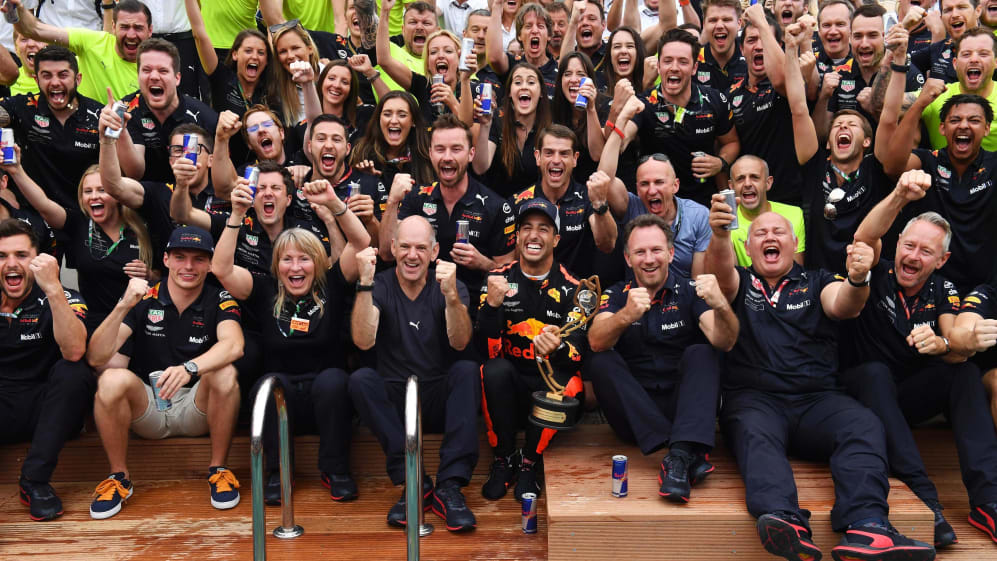 Redemption for Daniel Ricciardo, mixed fortunes for his Red Bull team mate Max Verstappen and a miserable weekend for Williams. Some couldn't wait to leave Monaco after F1's most glamourous Grand Prix, while others were no doubt partying until the early hours of the morning...
THE WINNERS
Ricciardo gets Monaco reward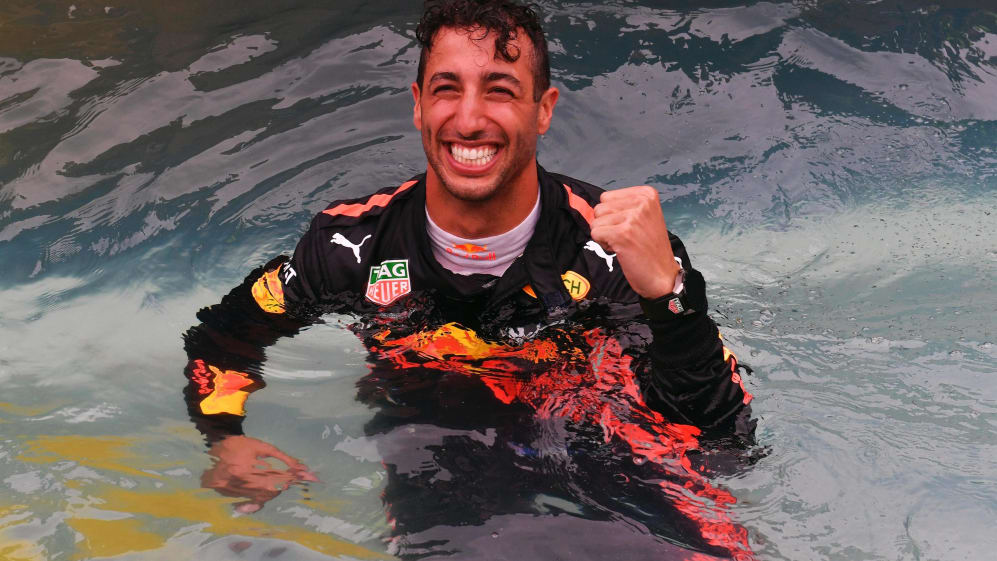 "Payback". That's how Red Bull boss Christian Horner described Daniel Ricciardo's triumph in Monaco when he congratulated his charge on team radio. The Honey Badger came into the event with bad memories of the Principality. Victory was snatched from his grasp through no fault of his own in 2016.
But two years later, even a faulty MGU-K [that limited power to the tune of 25%] couldn't stop Ricciardo from getting his hands on the trophy he so craved. It meant he had to work hard – very hard – for his victory. But all of his wins have been hard-fought, so why change a habit of a lifetime?
It was a near perfect weekend. Fastest in all three practice sessions. Top in all segments in qualifying. Victory on Sunday afternoon. Only the fastest lap eluded him. But he won't care.
Two wins from six races puts him third in the drivers' standings. Lewis Hamilton reckons he's in the title fight. Ricciardo himself reckons he has an "outside" chance. This is shaping up rather nicely for the Red Bull driver.
And it can't hurt his contract negotiations either…
Ocon takes best of the rest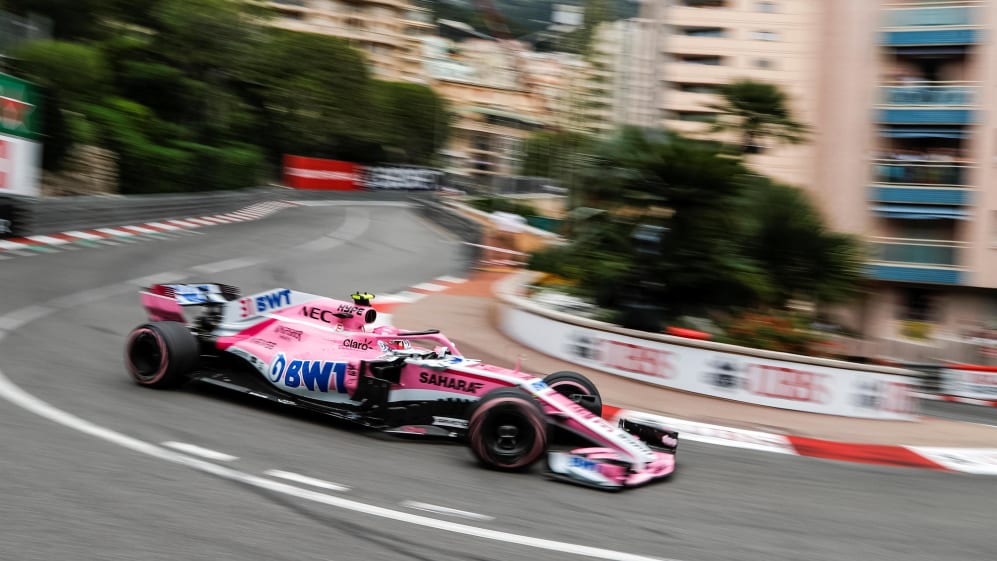 Esteban Ocon scored in all but two races last year. So coming into Monaco the campaign had been a massive disappointment, with just one points finish – 10th in Bahrain – to his name.
To make matters worse for the Frenchman, his team mate Sergio Perez scored an unlikely podium in Baku and was 16 points clear of him heading to Monaco. But Ocon, the highly-rated Mercedes protégé, didn't let his head drop and that paid off handsomely in the Principality.
He qualified a strong sixth and defended that place with ease during the race. Force India appeared to get on top of the tyres better than most, with Ocon the fastest car on track at certain points during the Grand Prix.
The Force India driver was even catching Valtteri Bottas rapidly in the closing stages of the race, until the VSC was called. A fine performance and one that will do wonders for his confidence after a tricky start to this campaign…
Gasly stars on Monte Carlo F1 debut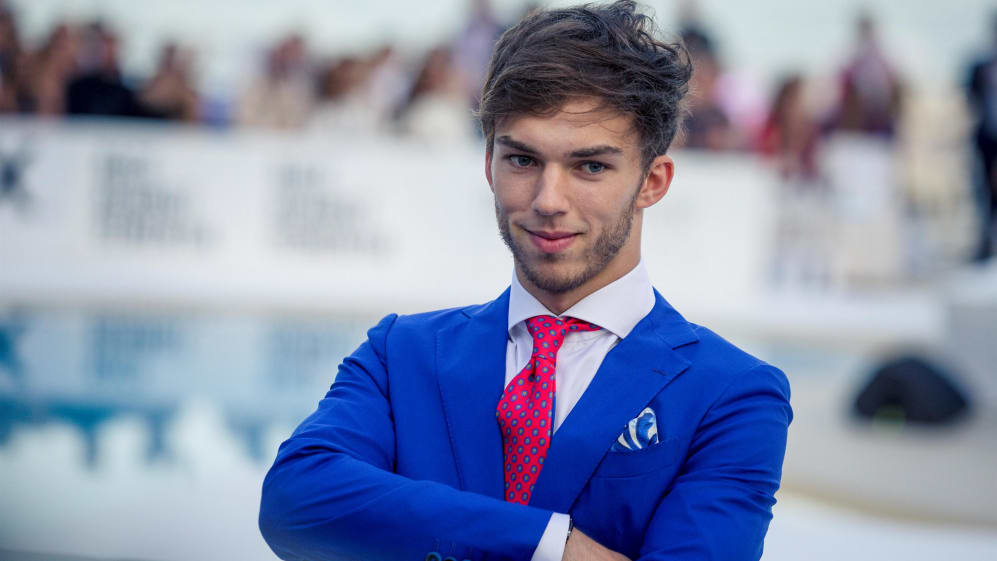 Bahrain was a stunning result for Gasly, but he has since failed to come close to replicating that result - thanks in part to a lack of grunt from his Honda engine. However, the Frenchman recovered well from the disappointment of being wiped out on the first lap in Spain to get straight on the pace around the narrow streets of Monte Carlo - no mean feat considering it was his first visit in an F1 car.
Come race day, his ability to run long on the hypersofts, lapping consistently until the end of the stint, was the backbone to snatching seventh. His defence of that position in the closing stages from Nico Hulkenberg on much fresher tyres was seriously impressive.
If Red Bull find themselves with a free seat in the future, Gasly is certainly positioning himself well to get the call.
A quiet afternoon for the Safety Car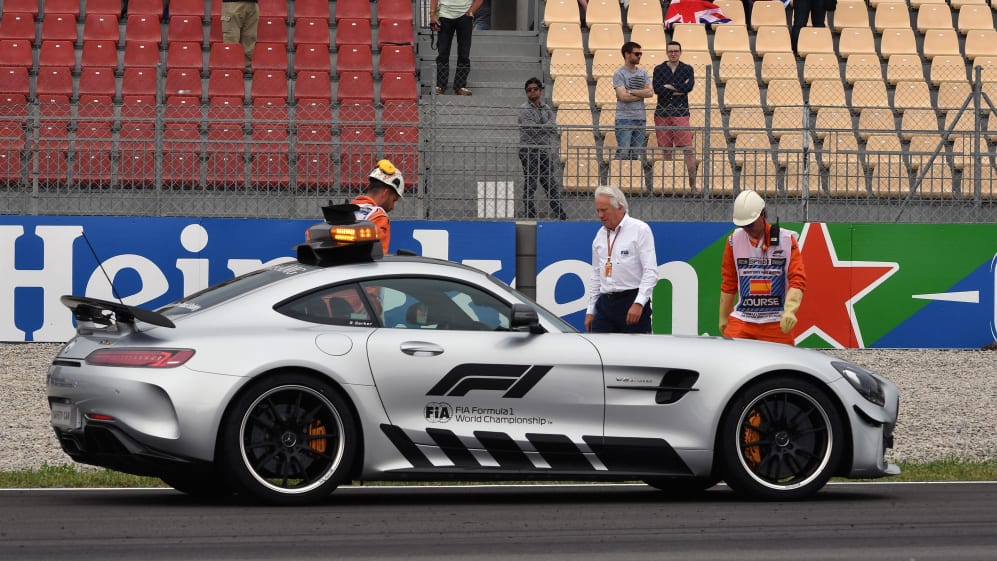 The safety car and the Monaco Grand Prix have gone hand in hand in recent times. In fact, coming into this year's event, the silver Mercedes, with Bernd Maylander at the wheel, had made an appearance in every race since 2010.
But the popular German, who incidentally celebrates his 47th birthday on Tuesday, was surprisingly not called into action on Sunday, instead getting a rare afternoon to watch from the sidelines in what was a relatively incident-free race.
Even when there was a big shunt - with Charles Leclerc ploughing into Brendon Hartley - the Virtual Safety Car was all that was needed to keep the drivers in check.
Verstappen bounces back...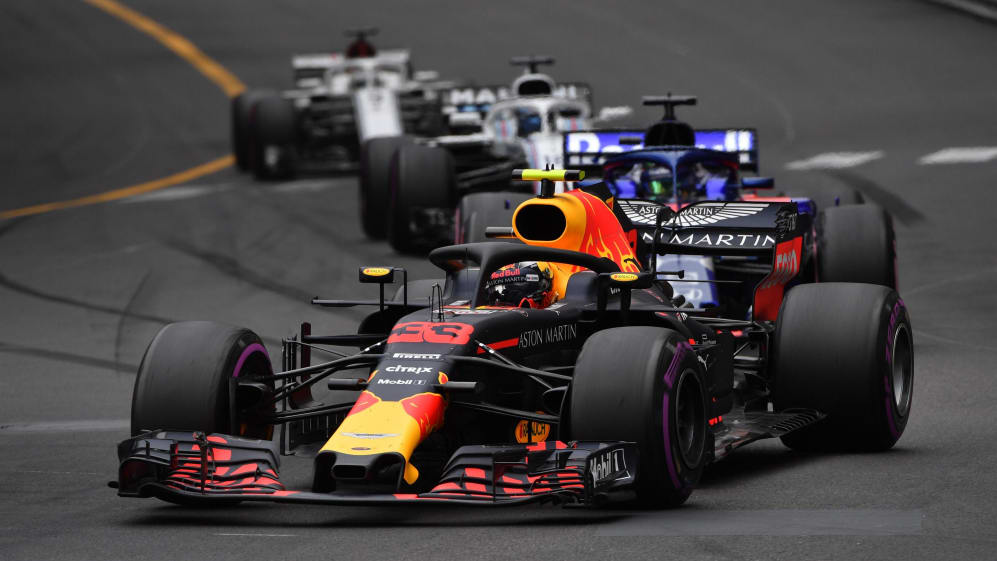 It must have felt like the world was against him on Saturday as Max Verstappen was forced to watch qualifying from the sidelines after he got up close and personal with a barrier in final practice.
But if that incident showed his wild streak, his race performance showed the measured driver he can be as he fought back from last on the grid to salvage two points with ninth place. That he pulled off a string of overtakes without incident, on a circuit where passing is notoriously difficult, is also worthy of mention.
THE LOSERS
…but the Dutchman must improve
One race doesn't make a changed man. Yes, abandoning his stance of refusing to change his driving style after a string of incidents is encouraging, not only for Red Bull but more importantly himself, if he is to assert authority in the team.
However, he is on the backfoot and under pressure from Ricciardo, who is performing at his highest ever level right now. If he is to hit back, Verstappen will need to continue with his approach, keep it clean for the foreseeable future and start getting some results on the board. This was a golden chance at victory, and if he'd not stuffed it in the barriers and qualified on the front row, where his car rightly should have been, he'd likely have taken the win when Ricciardo hit trouble.
Don't think that fact will have escaped him - or senior management...
Williams' weekend to forget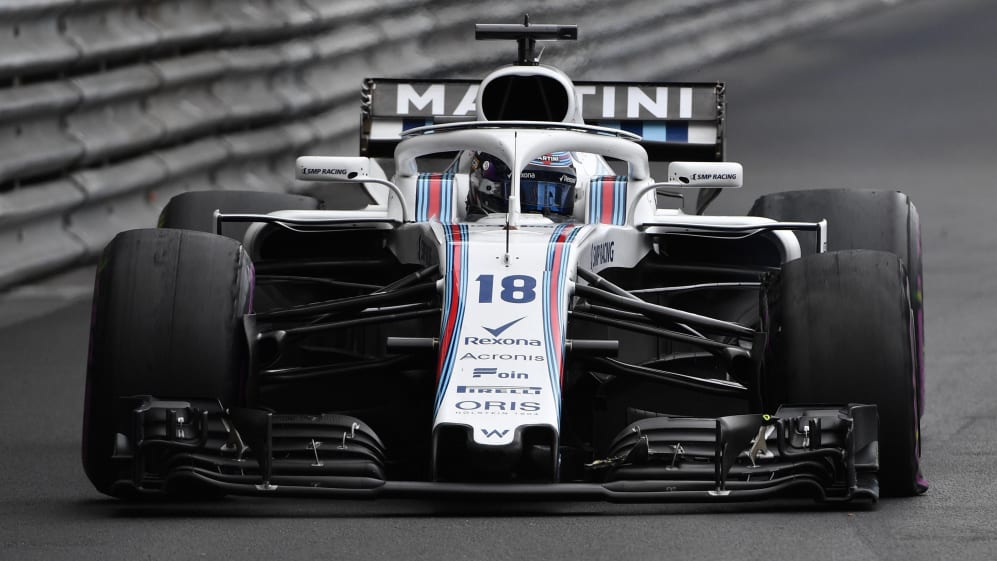 There were signs early in the weekend that offered promise for Williams after a dreadful start to the season. But they didn't last long. Sunday's race was a disaster, even before the lights went out.
Williams Chief Technical Officer Paddy Lowe said a wheel assembly problem on the grid meant Sergey Sirotkin's tyres weren't fitted within the permitted time. That led to a 10-second stop-go penalty for the Russian that dropped him from a solid 12th to dead last and ultimately a lap down. From there his race was all but over.
His team mate Lance Stroll didn't fare much better. The Canadian complained bitterly about the handling of his car throughout and suffered two punctures, which dropped him off the lead lap. From there, progress was impossible because he had to slow for blue flags.
The less said about this weekend, the better.
Alonso's impressive run ends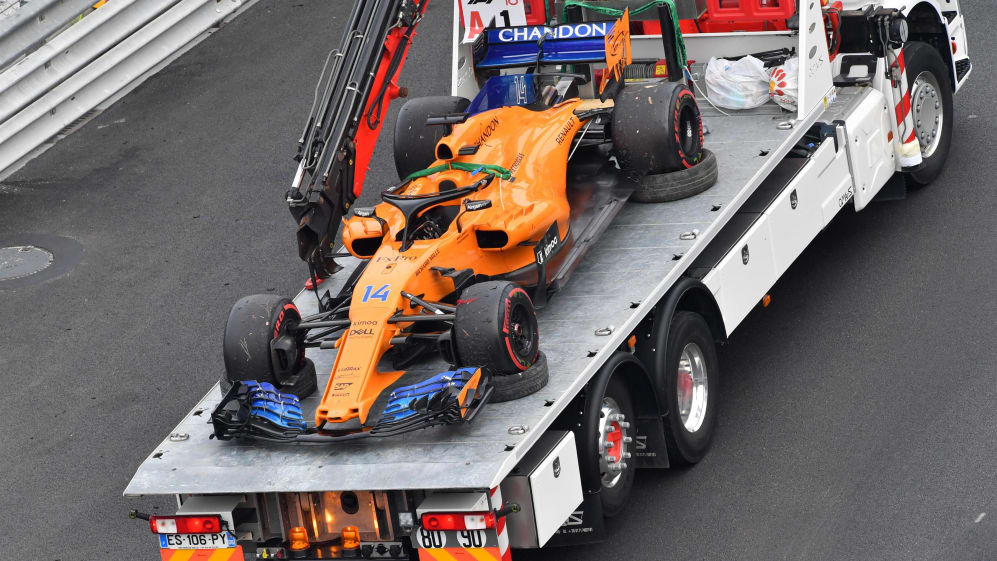 Fernando Alonso has been on fire so far in the 2018 campaign, but his superb start to the season came to a spluttering end in Monaco as a transmission problem forced his first retirement of the year.
It was an unfortunate occurrence given the double world champion, who missed this race last year to contest the Indy 500, had run comfortably inside the top 10 and was on course to finish seventh for the fourth time in five races.
Still, even with the Spaniard's retirement it was an encouraging weekend for McLaren, with Alonso suggesting his orange machine was the fourth best on the grid and that seventh is what they deserved.
Haas's fall from grace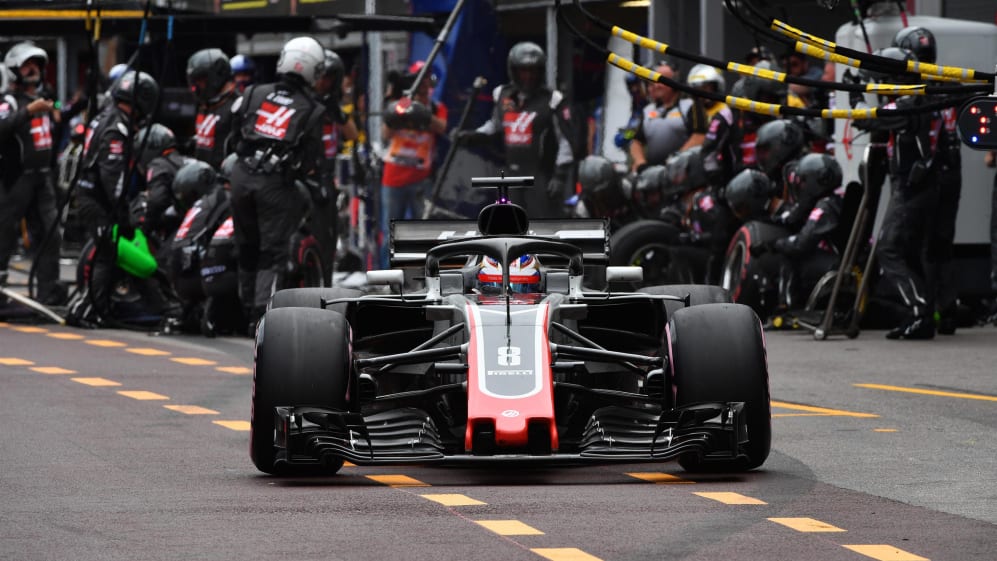 Haas should be fourth in the constructors' championship. For most of the year, they've had the fourth-best car - but they've not converted that pace. And in Monaco, that performance was nowhere to be seen.
The American team were at a loss to explain what had gone wrong. Despite trying a series of tweaks in a bid to recover the lost pace, Haas made very little progress and found themselves plodding around at the back of the field.
Kevin Magnussen - a fine sixth in the last race in Spain lest we forget - insisted the car Haas had in Monaco was "not representative" and that he was "just glad we're out of here". Montreal can't come soon enough, particularly as the team are planning to introduce their first big upgrade package of the year.
Hartley fails to cash in on pace
Toro Rosso don't yet appear to have a car capable of challenging for points at all types of circuit, so it will have been particularly frustrating for Brendon Hartley - one of F1's Monaco residents - that he was unable to convert when the STR13 was looking close to its best.
Seventh in FP3 promised much, but a frustrating qualifying left Hartley 15th on the grid and his race didn't get off to the best of starts as he damaged his front wing on the first lap. Toro Rosso opted to try the undercut, which turned out to be a good strategy.
But the Kiwi was then clocked for speeding in the pits and given a five-second time penalty, and a frustrating day was completed when he was smashed into from behind by Sauber's Charles Leclerc in the final stages.
As in Bahrain, Hartley was forced to sit back and watch as team mate Gasly - who hadn't looked quite as quick in practice - took another fine points finish.
The home fans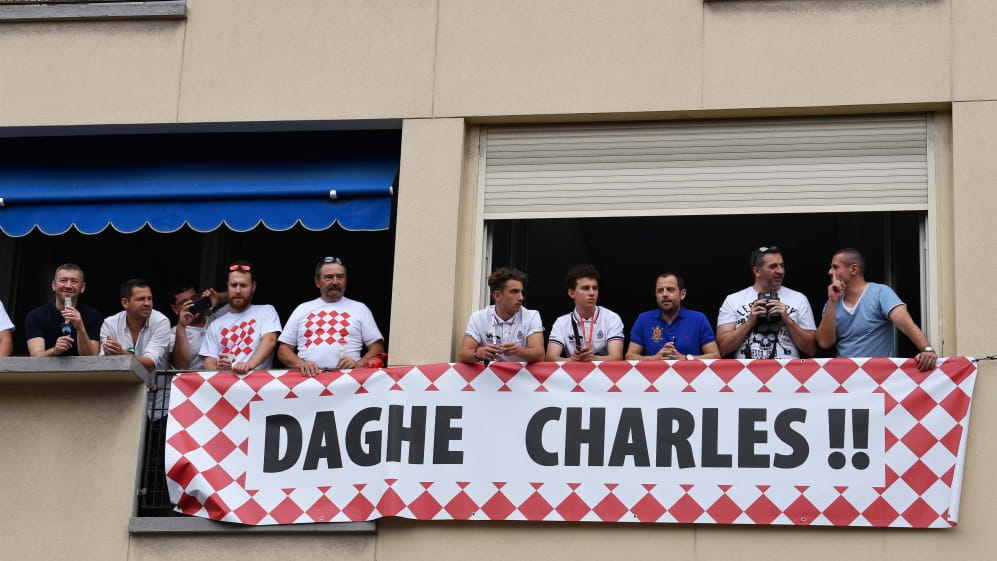 Charles Leclerc had been on quite a run of form heading to his home race in Monaco, with two points-scoring finishes that peaked with sixth in Baku.
On his doorstep, the Monegasque continued where he left off, reaching Q2 for the third successive race despite admitting Monaco would be a challenging race for Sauber given their lack of downforce.
In the race he was running competitively in the midfield, but a front-left brake disc failure saw him clatter into Brendon Hartley near the flag, robbing him the chance of reaching the chequered in front of his adoring public.
It was a disappointing end to what was an encouraging weekend for the F1 rookie and his resurgent Swiss team.