Feature
Winners and Losers - Monaco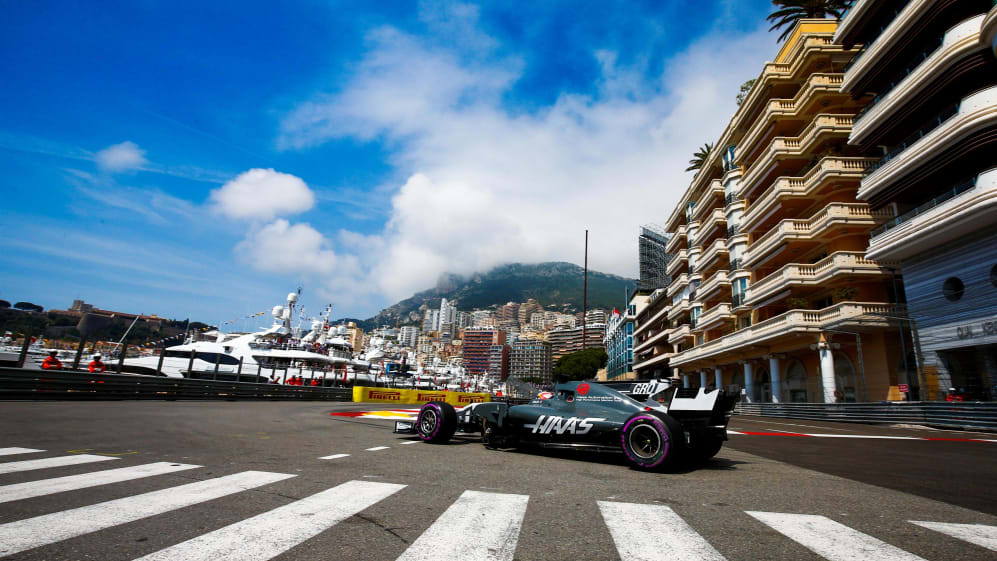 There were several slices of history made in Monaco, not least by Ferrari's Sebastian Vettel and Kimi Raikkonen. But as the Scuderia came to the fore on the Monte Carlo streets, fortune wasn't quite as kind for others...
The Winners
Ferrari's Monte Carlohistory makers
Some might have seen controversy in the manner of their triumph - and Kimi Raikkonen certainly didn't look overly happy to be jumped by team mate Sebastian Vettel. But there was no denying this was an imperious weekend for the Scuderia.
They looked good from FP2 onwards, and they resisted everything their rivals threw at them. At times, Mercedes and Red Bull could match their pace, but never when it mattered.
Qualifying was the closest anyone came to derailing them - Mercedes' Valtteri Bottas finished third, just 0.045s off pole. On such margins do races turn in Monaco, however. P1 on the grid instead went to Raikkonen - his first pole in 129 races, the longest gap in history. And the moment the red lights went out, the red cars owned the race.
Their first win in Monaco since Michael Schumacher in 2001 was cause for celebration in itself. But on a day that Lewis Hamilton struggled, it also moved Vettel 25 points clear in the drivers' championship, and thrust Ferrari back into the lead of the constructors'. This was also the team's first one-two since Hockenheim in 2010 - and the first ever for Vettel and Raikkonen as team mates. Result!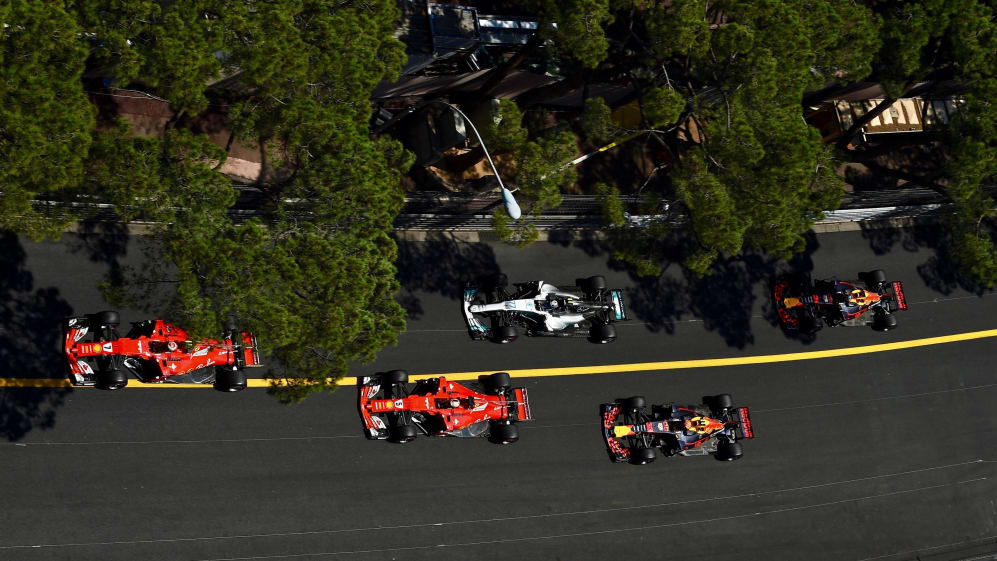 Ricciardo's podium magic
One year ago Daniel Ricciardo stood stony faced on the Monaco podium after finishing second. This year he finished one spot down, but a whole world happier.
The reason? This was a result rescued against probability, rather than one squandered like 2016. Despite being on a circuit he loves, the Australian had been out-qualified by team mate Verstappen on Saturday, and looked the fifth best of the top-five runners early on. But some neat driving and some canny strategy, running longer rather than shorter, got Ricciardo the crucial jump on not just Verstappen but also Mercedes' Valtteri Bottas.
That wasn't all he got away with - clanging the barrier at Ste Devote on the restart could have wrecked his race, but he emerged unscathed and then kept his chasers at bay.
The final podium position on a day when Ferrari were uncatchable was nothing like as good as a win, but it was a down payment on what he's still owed from last year's disaster, and he was happy to take it.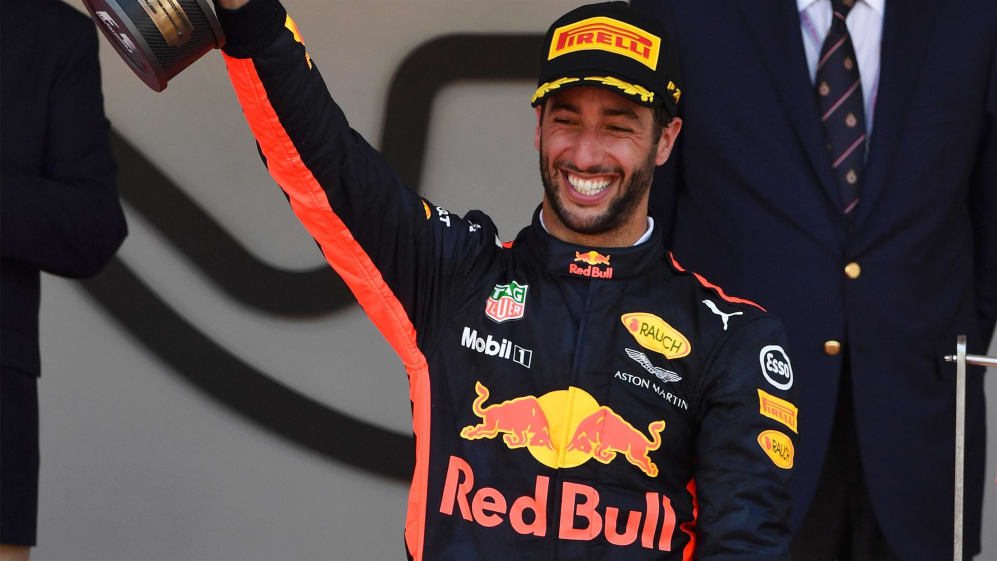 Sainz makes his mark - again
Sometimes it's impossible not to get wrapped up in a driver's energy and enthusiasm after a starring drive. Carlos Sainz in Monaco was a perfect example.
The Spaniard had every reason to be stoked. The best that Toro Rosso could have hoped for in the Principality was sixth, and that's exactly what he delivered. It was neither straightforward nor easy, because for the last section of the race he had a hungry and aggressive Lewis Hamilton dogging his every step and several times closing to within four-tenths of a second. But Sainz hung tough to book a richly deserved eight points.
It's the fourth time in the last 23 races that he has scored a top-six finish for Toro Rosso. Little wonder several of the front-running teams are reportedly expressing an interest in his future...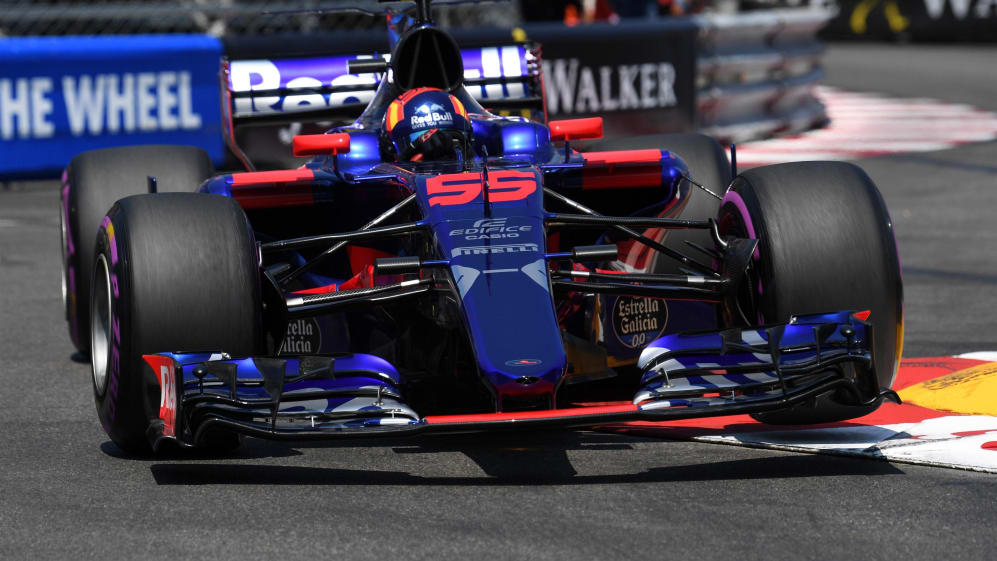 Haas double up
A first double-points haul in F1, and one that lifts them to a share of seventh in the constructors' fight, alongside Renault. It was a testament to how Haas continue to impress in what is only their second year in the championship
The team looked strong in the upper midfield all weekend, and once he got his equilibrium back and qualified so strongly, you knew that Romain Grosjean would put together another of his neat and tidy races, and he did just that. If anything he was unlucky that all the various breakdowns and issues happened behind him, rather than ahead.
Kevin Magnussen, meanwhile, had to do it the hard way. Having lucked out in qualifying, his fortunes seemed ruined when he had to pit for a second time after picking up a puncture running over a slightly raised piece of track at Ste Devote on lap 42. His grievance morphed however when Sergio Perez and Daniil Kvyat came to blows up ahead - giving the Dane his second points score of 2017.
Button's slice of history
The race might not quite have gone to plan, but Jenson Button proved his class throughout a weekend that looks set to also be his final farewell as an F1 driver. He'll look back with more fondness on Saturday than Sunday - there he was inch perfect, shrugging off a complete lack of mileage in the 2017 cars to book a Q3 slot at the first time of asking. A treat for the viewers at home then - and, of course, for a large contingent of fans at the circuit.
It was also the Briton's 306th F1 start - moving him to a share of second in the all-time list, level with Michael Schumacher and behind only his past team mate Rubens Barrichello.
Oh, and he delivered an early contender for best radio message of 2017 with this live exchange with Fernando Alonso...
The flying Finn still has it
A race in Monaco is won or lost on Saturday, or so the old adage goes. And while that didn't prove to be the case this weekend, there was no doubting how sensational the fight for pole was in Monte Carlo.
Not only were we treated to an exhibition of unbelevable skill and bravery as 0.045s covered the top three - we also got to watch the Iceman roll back the years and produce a lap like this...
The Losers
Mercedes no longer Monaco masters
Mercedes have ruled in Prince Albert's fiefdom for the past three years, pretty much, but this time they struggled with both cars.
Valtteri Bottas got the better result again this time, as Lewis Hamilton continued to struggle. For a while the Finn looked set for a podium, but after Max Verstappen pitted early, Bottas had to react - and was then powerless as Ricciardo went long and jumped both. He tried to attack late on, but ended up having his hands full fending off Verstappen in traffic, and could feel hard done by to not to get that final podium slot.
Hamilton's race was undone before it even began when he dropped out in Q2 - the victim of yellow flags late on, but also of ongoing struggles that he seemed unable to cure. He drove his heart out in what he called "not a happy car" on Sunday though, and while he had come here desperately looking for the win, he went way at least satisfied that he had done the best he could. Mercedes' strategists initially believed that 10th was the best he could hope for and he delivered seventh. There might come a day of reckoning in the title chase when he, and they, will be very grateful for those six points.
But the overall result – beaten here by both Ferrari and Red Bull - still counts as a major black eye for Stuttgart and Brackley.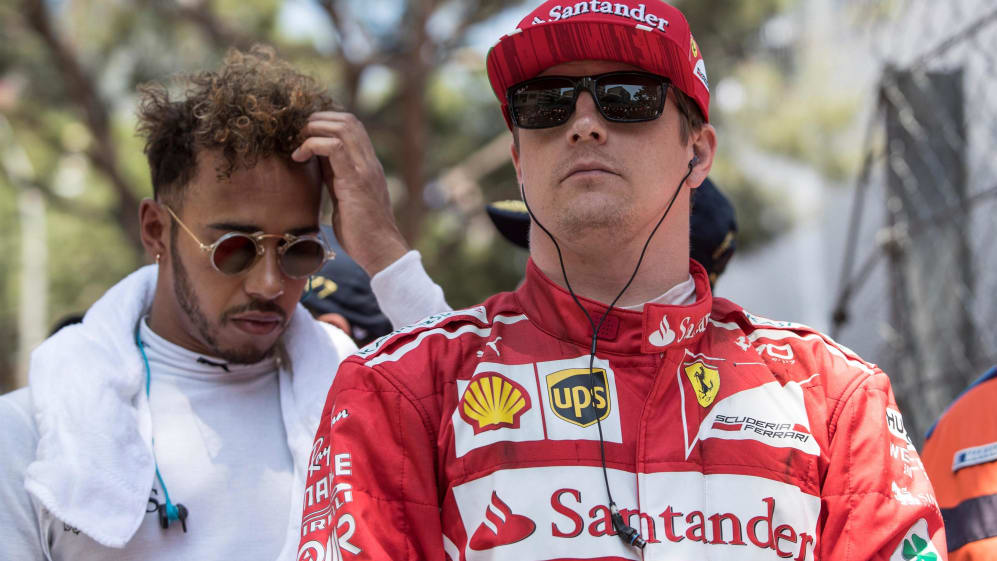 Verstappen
A loser through no fault of his own, the Dutchman was in good form all weekend, not only avoiding the pitfalls of his last two Monaco appearances but also out-shining team mate Ricciardo. He was very quick, and looked a strong threat to Valtteri Bottas for the final podium slot until the timing of his pit stop – he was the first of the frontrunners to come in, on lap 32 – skewed his chances and dropped him (and Bottas) behind his team mate and down to fifth.
He was, to put it mildly, unamused...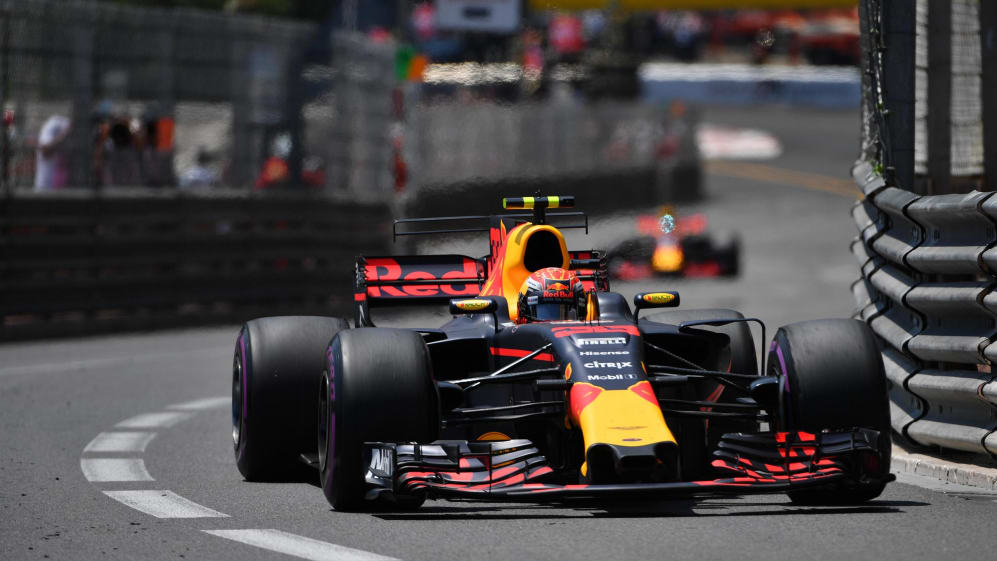 The streak ends for Force India
It had to come to an end some time, and in Monaco Force India's unbroken run of 17 consecutive finishes finally concluded. So did their success in scoring with both cars in all five races so far this year.
Sergio Perez collided with Carlos Sainz on the opening lap, causing front wing damage that necessitated the earlier than planned pit stop which put him behind rookie Lance Stroll's Williams for far too long, and later he made a rare mistake and clobbered Daniil Kvyat's Toro Rosso.
Meanwhile, Esteban Ocon drove beautifully on his Monaco debut, but was denied the points he deserved by a puncture.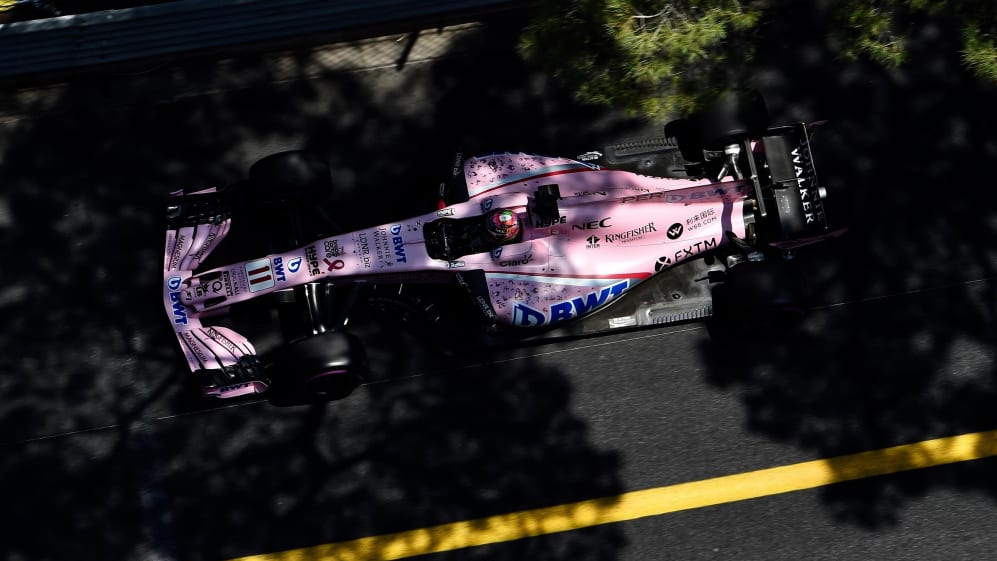 Kvyat and Rascasse
Poor Kvyat! He had been a match - or even had an edge - on Sainz throughout practice, and was a contender for the points all afternoon - right up to the point Perez opted to lunge up the inside at Rascasse.
The Russian did at least offer yet more proof that he is coming back to his peak. But more than most, he had every right to feel aggrieved at how his race played out.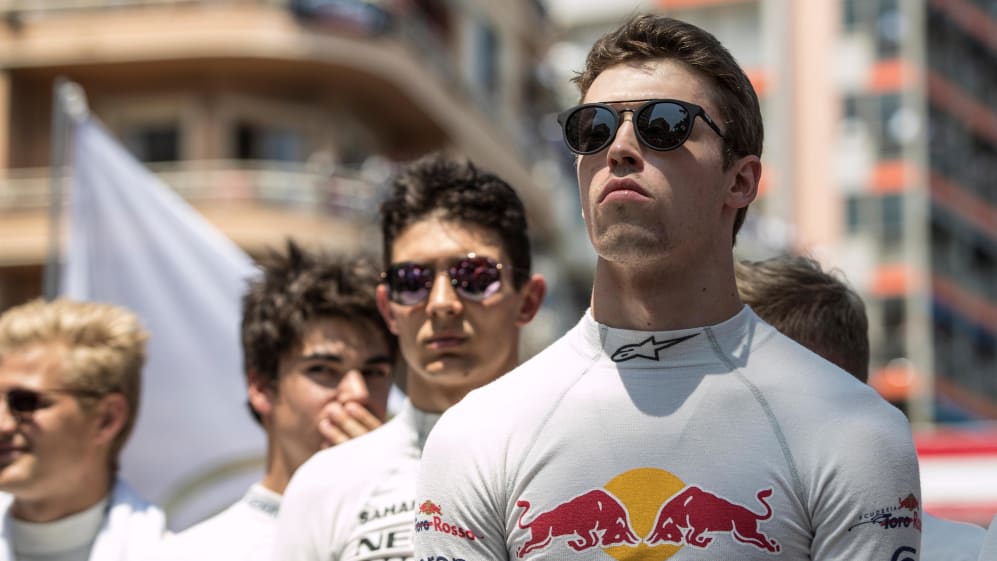 Sauber count the cost
The only team to gamble on the supersoft tyres to start in Monte Carlo will have left feeling decidely down on their luck.
Pascal Wehrlein was thankfully able to walk away from his dramatic tangle with Jenson Button - but no sooner had the team (and watching world) learned the German was okay, than Marcus Ericsson went off in his at Ste Devote when he got caught out by the old bogey of cold tyres and cold brakes…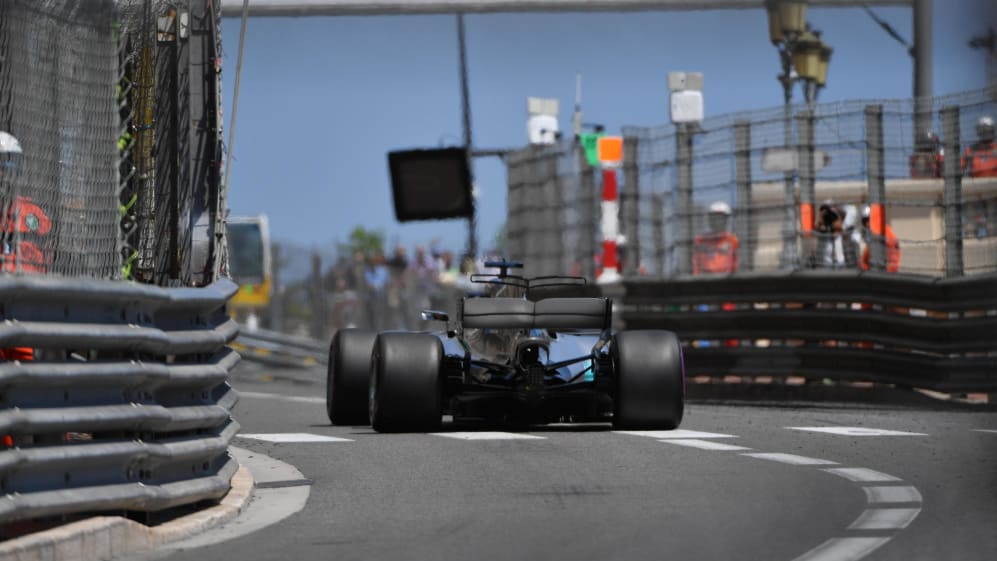 Promise, but no points, for McLaren
With Jenson Button and Stoffel Vandoorne ninth and 10th fastest in qualifying, McLaren might have expected to score their first points of the season.
But the losing began even before the meeting. The Belgian had to drop three grid places because of his penalty from Spain for hitting Felipe Massa, which in practice meant falling from 10th to 12th, and continued because Button, standing in for Fernando Alonso and doing a fine job, got a 15-place grid penalty for having to have his car's fifth MGU-H and turbocharger of the season fitted before Saturday.
Button started from the pitlane, had his race compromised because Sauber unsafely released Pascal Wehrlein into his path, and ended when he collided with the German in the Portier corner on the 65th lap.
Vandoorne, meanwhile, had run as high as seventh in the pit stops and was holding off Sergio Perez for the final point. But cold tyres and brakes caught him out at Ste Devote on the restart on the 67th lap, ending the best race of his short F1 career.