Feature
Winners and Losers - Singapore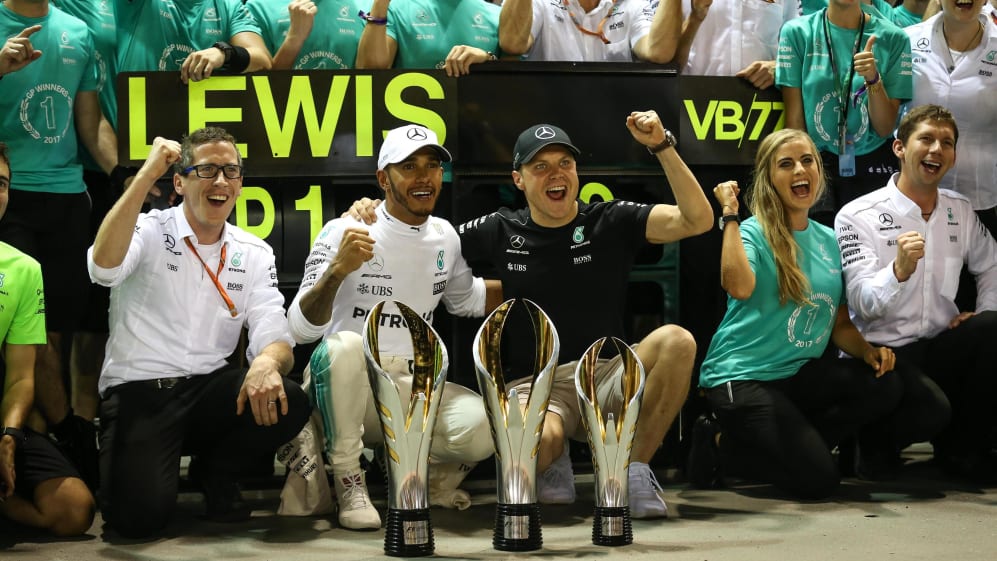 Just a few seconds into Sunday's Marina Bay race it was pretty clear that several drivers would not be enjoying their evening under the Singapore lights. Others couldn't quite believe their good fortune and some simply made their own luck...
The Winners
Hamilton and Mercedes make hay (while the rain falls)
Both parties knew full well going into the weekend that Ferrari and Red bull would most likely have an advantage thanks to their superior downforce. And so it proved in practice and qualifying. But though Hamilton struggled, especially in Q3, he wrung everything out of his Mercedes that it had to give and destroyed team mate Valtteri Bottas in the process.
He then made an excellent start in the wet, and after the spectacular tangle between Vettel, Verstappen and Raikkonen, found himself right on the injured Vettel's tail going into the first corner. Two corners later he was in the lead. Such were the conditions that it would have been easy even for him to make a mistake. But he didn't. And despite thrice losing a healthy advantage to a safety car, he kept his head and his lead.
His 60th Grand Prix victory was won in tremendous style and in testing conditions as a night race was run for the first time in the wet, and if it leads him to a fourth title, that will have richly been deserved.
It was also a great evening for Mercedes, even if Bottas was a distant third. The unobtrusive Finn is now within striking distance of Vettel for second overall…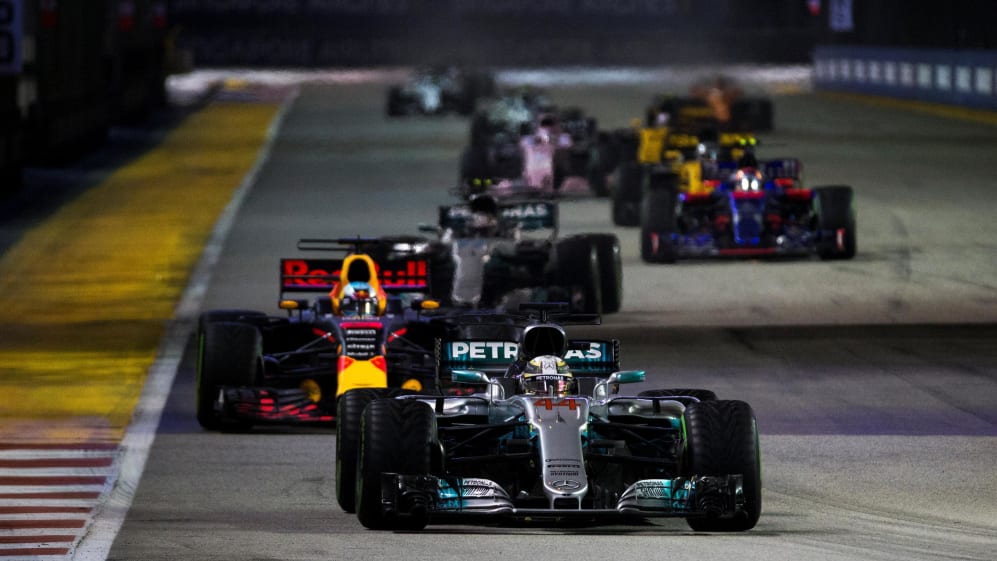 You can rely on Ricciardo
Yet again, Daniel Riccardo got the job done for Red Bull.
It wasn't quite the job he wanted to do, or believed he could do, when after setting the practice pace on Friday he had spoken of a weekend of domination. But he avoided mistakes, like Hamilton benefitted from the start-line melee, and always did his best to keep the pressure on the Englishman, setting numerous fastest laps despite coping with a glitchy gearbox.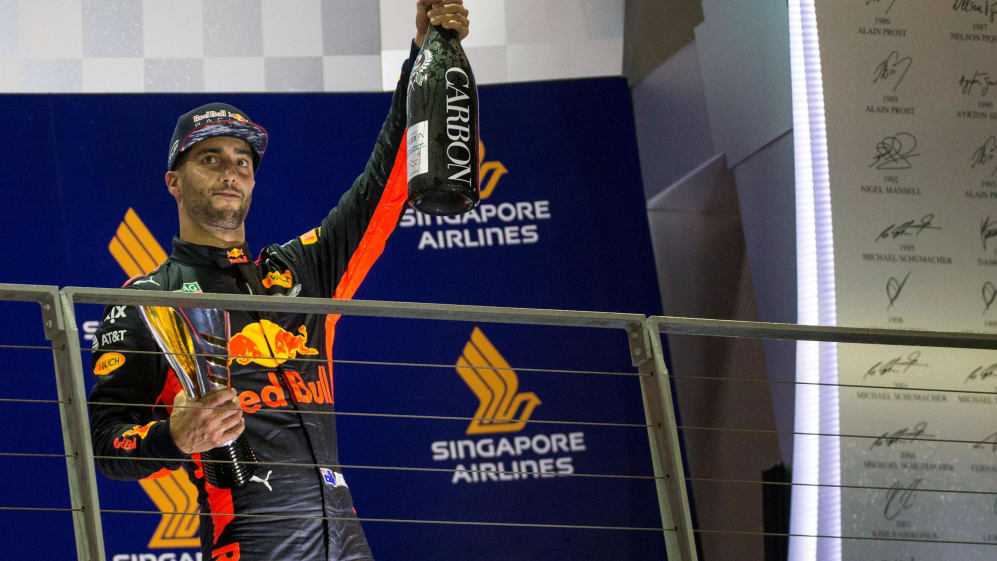 The right calls, at the right time
It would have been very easy for the FIA to play it safe and go back on its promise to let wet races have proper grid starts. Had they started it under the safety car, the Singapore Grand Prix would probably have been a Ferrari walkover. Instead it was one of the most dramatic races of the year.
The deployment of safety cars attracted criticism from those who suggested they were an attempt to manipulate the race to sustain the excitement, but in truth all three were necessary given their different circumstances, which demanded more than a virtual safety car.
And that was offset by the stewards' wisdom in not penalising any of the three victims of the first-corner shunt. It was a pure racing incident. These things happen, and the stewards recognised this.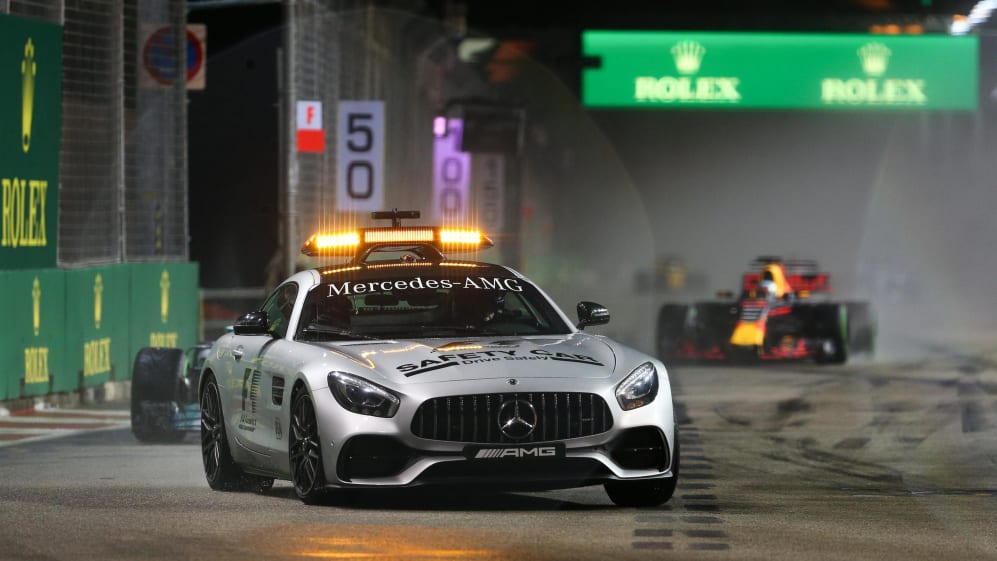 Celebratory Sainz
Give him half a chance, and Carlos Sainz can get the job done. Stoked by his recent confirmation as a Renault driver for 2018, the 23 year-old was in feisty form to break through into Q3, and then drove an excellent race to score a hugely welcome fourth place for Toro Rosso.
He kept his head while racing wheel-to-wheel with Sergio Perez at one stage, and richly deserved what was the best result of his F1 career to date.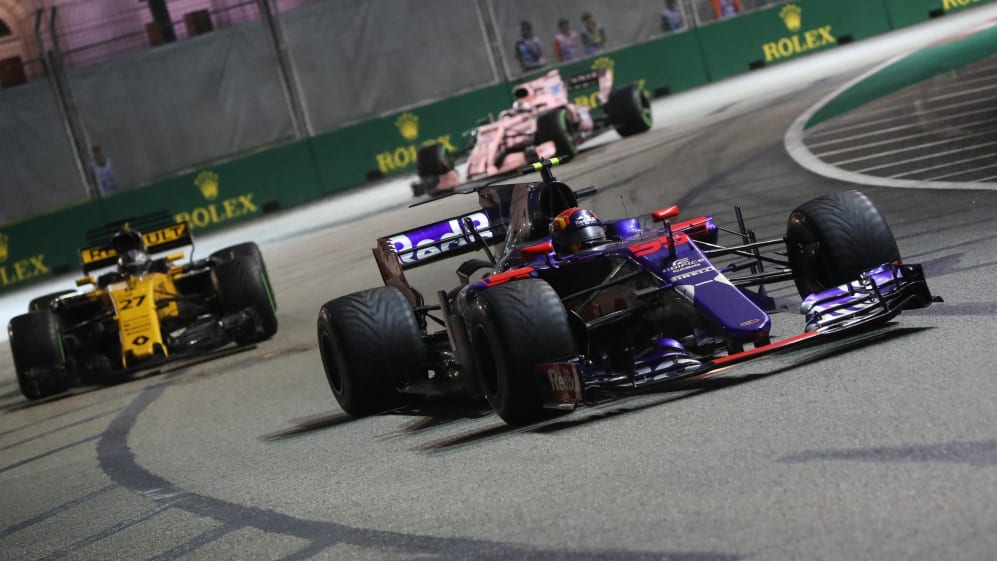 Palmer proves his point
At long last Jolyon Palmer got the reliable weekend he has been desperate for pretty much all season. He couldn't match team mate Nico Hulkenberg this time, but he showed teams such as Williams, who may have him on their 2018 shortlist, what he can do when things stay reliable.
He lost his place briefly to Vandoorne when he was fighting to get his new slick tyres up to temperature, but kept his head and calmly repassed the Belgian. A career-best sixth place was a fine result, and good to see after his recent bouts of misfortune, and the news that he is being replaced at Renault for 2018.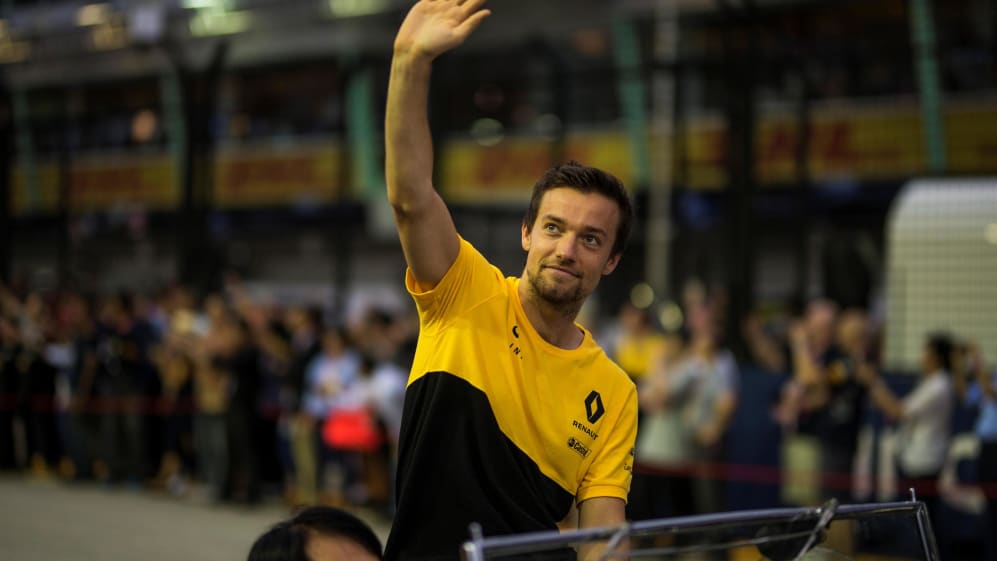 The Losers
Double trouble for Ferrari
The Singapore Grand Prix should have been Ferrari and Sebastian Vettel's biggest chance to open up a significant world championship points lead over Lewis Hamilton again, especially if Kimi Raikkonen had been able to hold the Mercedes driver down to a fifth-place finish and Vettel won. That would have seen the German leave Marina Bay with a 12-point advantage.
Instead, it all went wrong for both cars right at the start when they pincered Verstappen and triggered mayhem.
There are some who say that the quadruple champion was the architect of his own downfall as he moved over to claim the line into Turn 1 after a mediocre start, thus squeezing Verstappen ever closer to Raikkonen, but it was really just one of those things that happen.
That doesn't alter the fact that he is now 28 points behind Hamilton, which means that even if he beats the Englishman into second place for the next four races, he would only draw level.
There's a long way to go yet, with six more races, but Vettel could yet rue this as the race in which he lost a fifth title.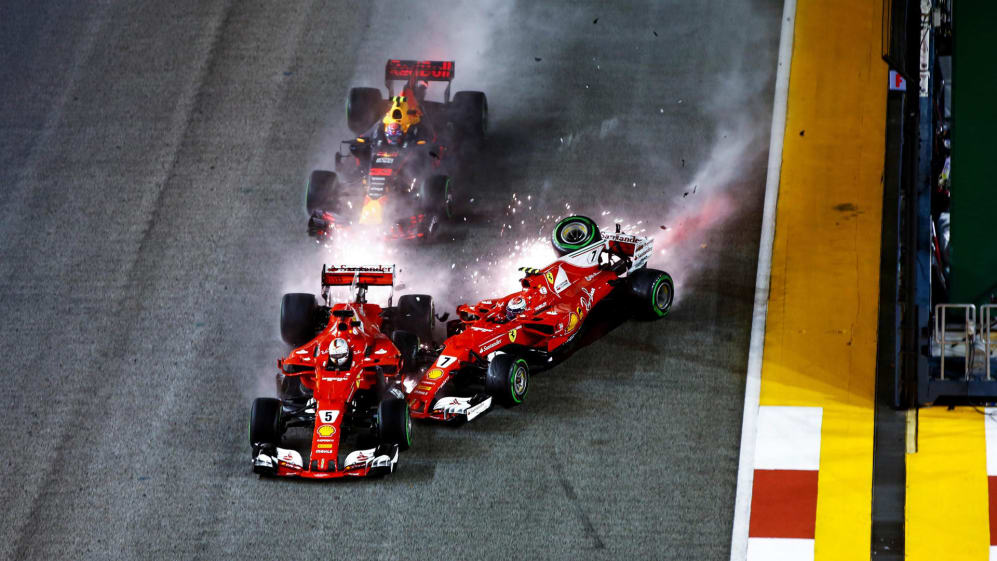 Verstappen feels the pinch
Some critics will insist Max Verstappen is a hothead who gets involved in too many accidents. But there wasn't much he could have done to avoid the collision at the start when he was the meat in a Ferrari sandwich. The stewards declared it a racing incident, arguably one brought about because neither he nor Vettel made brilliant starts, whereas Raikkonen did.
The result was that he played no part in a race in which he could have been victorious.
Hulkenberg broken hearted again
When Nico Hulkenberg was running a comfortable fourth, even putting pressure on the disappointing Bottas, it wasn't just the Renault camp that was populated with people who believed both thoroughly deserved the result. Hulkenberg had as usual got the best out of the sometimes tricky R.S.17 and was looking good all race until Renault's reliability curse struck again. This time it was an oil leak that triggered his eventual – and cruel – demise. What's more, he now holds the record for most race starts without a podium...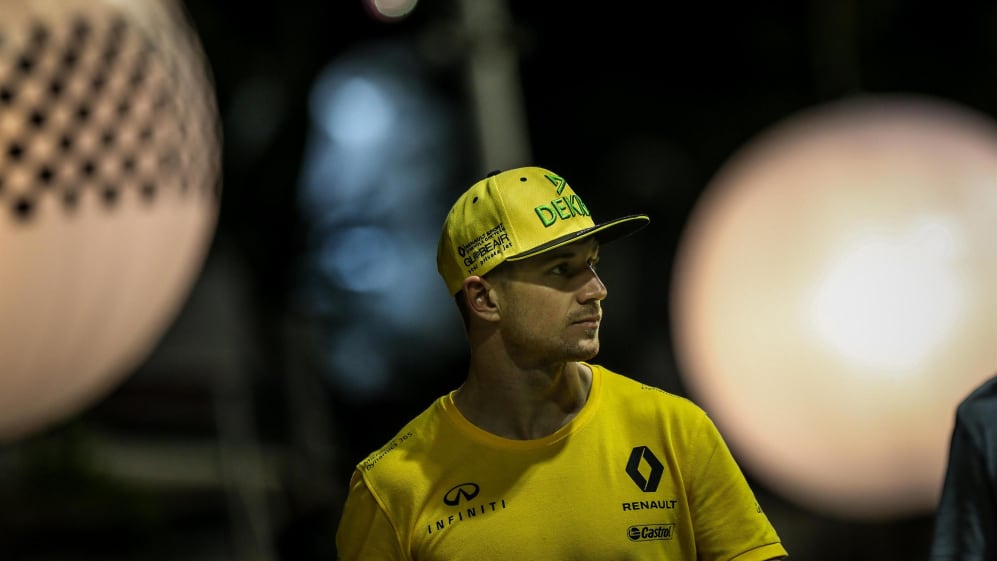 Sauber's strategic nightmare
It's not been unusual to see Sauber at the tail end of the field this year, but in a race where unpredictable conditions meant an outside shot at the top ten might have presented itself, the Swiss team didn't appear to help themselves. Both Pascal Wehrlein and Marcus Ericsson started the race on full wet tyres, but while most drivers in the same position ditched them early for intermediates when it became apparent conditions had improved, Sauber hung Wehrlein out to dry with an inexplicably long first stint on the blue-marked rubber. By the time the German finally pitted he was way off the back of the field to the point where even a safety car couldn't aid him. Ericsson, meanwhile, was switched to inters, but his subsequent move to softs – for just four laps – when all but Sainz opted to take on ultrasofts, left many a pundit baffled. That the Swede also suffered a system error on his car during a stop, and then crashed out of the race, capped a miserable Marina Bay weekend for the off-colour Hinwil squad.